Normally the second to last episode of an American Horror Story season is the big one of the year. It's got all the pizazz. The flash and bang and blood pop off like an actor at an awards show. 
This has always been one of my biggest complaints about the series. But American Horror Story Cult is breaking the mold. Don't get me wrong, this episode was exciting. There was plenty of blood and gore. Lots of surprises for everyone to enjoy. But there's absolutely some blood left to flow in the next episode.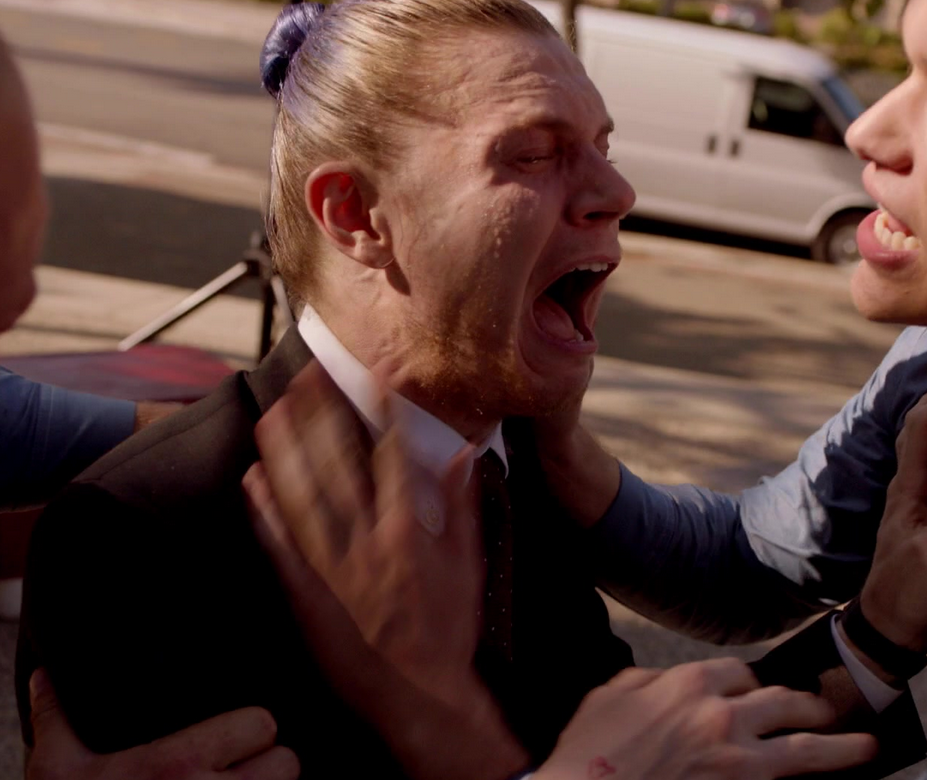 Kai is giving a rally at the beginning of the episode. He's hitting all the Republican favorites. Abortions are bad, America is for Americans so long as they're WASPS. All the classics.
Protesters are collecting at the edges of the rally, though. Please note that I didn't say peaceful protesters. These people are pissed off, and they're ready to attack. A fight breaks out between the two groups. One man gets close enough to Kai to serve him a face full of mace.
We cut back then to the last debate before the 2016 elections. Winter and her friends are watching the debate, with Kai talking with his 4chan buddies in the background. A few words are exchanged, and Kai hits one of the girls. So, he's sent to anger management therapy.
Who's his therapist? Why it's Bebe. And we find out that it was her idea all along to get people pissed off. To incite female rage in America, so they would lash out and murder every man they saw.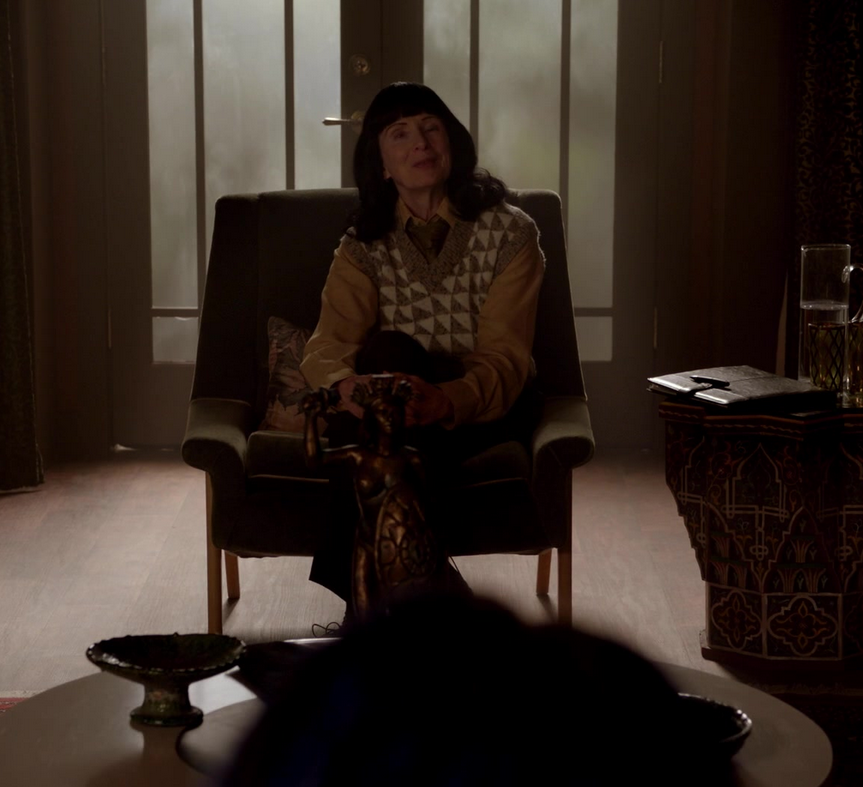 But she might have chosen poorly. Because Kai doesn't seem up to it. He sure seems like he's losing his mind. He's starting to lash out at everyone around him. He's hearing voices, convinced that the CIA is spying on him.
Even so, he's still got a cult to run. So he gathers up all his INCEL children for storytime. And the story he has for them is Charles Manson.
Fun fact, Manson died literally 12 days after this episode first aired. Later in the episode, Kai has a psychotic break and sees Manson talking to him and calls him a ghost. Manson tells him he's still alive. Which remained true for twelve days. I'm not saying American Horror Story manifested the death of Charles Manson. But I'm not not saying that either.
Kai is sure there's a mole in his group. By the end of this episode, he's killed his two most loyal supporters. And it seems the only one he can trust is Ally.
I'm sure Ally is intentionally driving him crazy. And I'm all for that. I love seeing her so strong, gaslighting someone else who deserves it. By the end of the episode, it's clear that everything is about to explode. And I do not know who's going to be left standing in the rubble.
Guess we'll have to wait and see in the last episode, Killer Queens. See you then.
(4 / 5)
If you want to see the whole season for yourself, you can get your own copy on Amazon.