Battle Royal
This episode of American Horror Story, Hotel, had so many surprises in it. I can honestly say I didn't see most of this coming.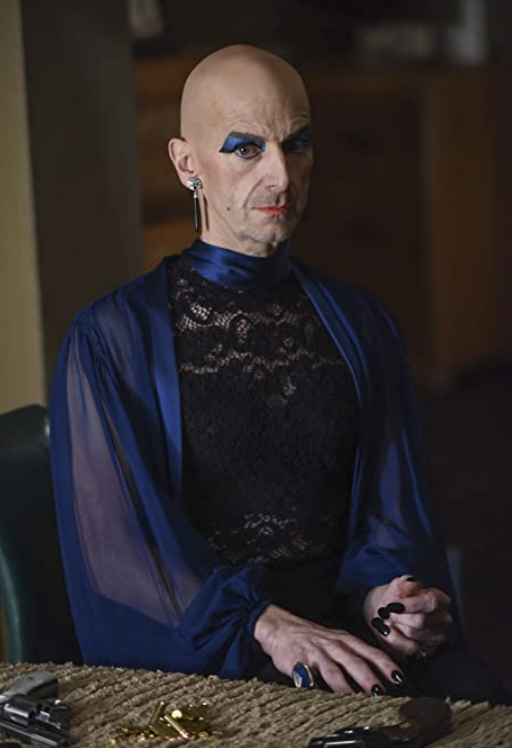 We start right where we left off in the last episode. Liz and Iris burst into The Countess's room, and open fire. I guess they weren't expecting Donovan to be there.
He's hit and begs his mother to take him out of the Hotel before he can pass. It's an echo of poor Addie from season one, not wanting to be trapped in Hotel Cortez's soul sister, the Murder House.
The Countess escapes, with the help of Sally. We hear a messed-up story of Sally's past. She once sewed herself to two people she was getting high with, who then died while she was sewed to them. She had to pull the stitching out of herself to escape.
Sally saves The Countess so that they can lure John back to the hotel. Mr. March wants John back as well. They still have one last 10 Commandment Murder.
Meanwhile, Iris and Liz release Ramona, hoping that she'll help them take out The Countess. But Ramona needs a fresh victim before she's strong enough to take The Countess on.
In perfect timing, a new guest appears in the lobby. A guest we'll all recognize. It's Queenie, from Coven. She's in town for vacation.
Poor Queenie. She deserved so much better than this.
As it turns out, though, even Queenie's blood isn't enough for Ramona to defeat The Countess. In the end, it's John who does that. I never saw that, The Countess becoming the last piece of the 10 Commandments killings.
But I've seen it now.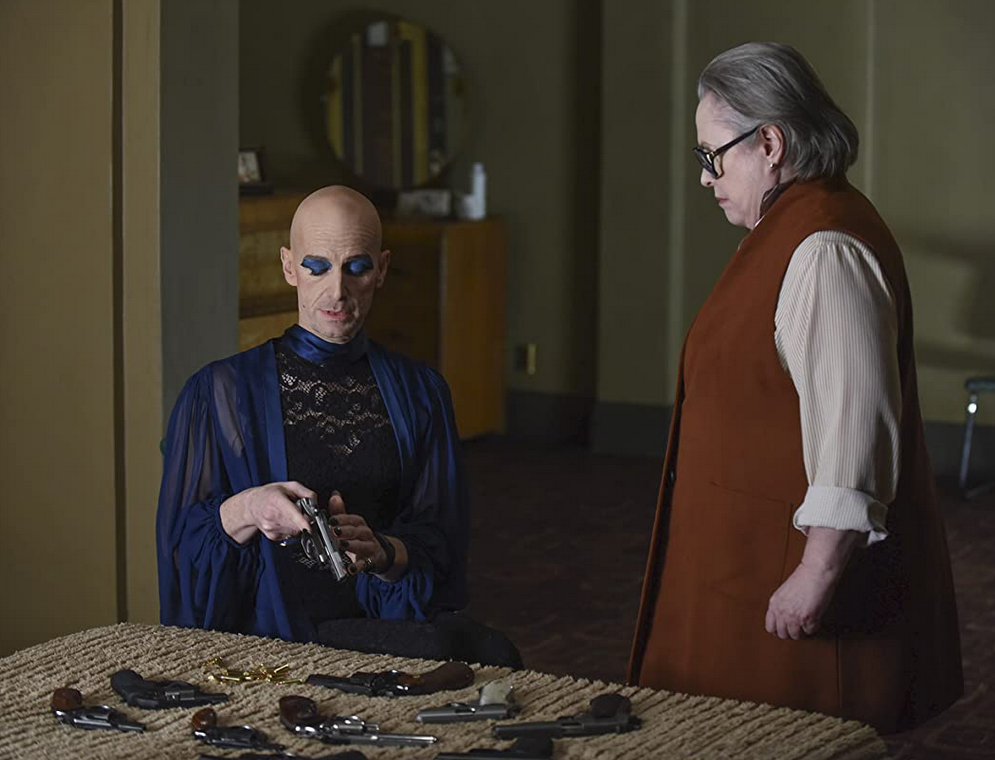 Mr. March is ready to receive The Countess. I don't know if we've seen him this happy the entire season. But of course, Ms. Evers is far from thrilled. She is heartbroken because she's given her life (and her afterlife) to this man who is obsessed with someone else.
She finally cracks and tells him this, along with a few other things too juicy to tell you here. He tells her to get out.
And bless Ms. Evers, she does. She gets to her feet, takes off her apron, and tells Mr. March that he won't have her to depend on anymore.
So now we have three women of a certain age, free to be themselves in the Hotel Cortez. I'm looking forward to seeing what they do.
(4 / 5)
Thanks for reading American Horror Story Hotel, Battle Royal. If you want to binge the season with me, you can find it on Hulu.
You can buy Season Five now on Amazon.