The 10 Commandments Killer
Killer Queens, I am not lying when I say this might be my favorite episode of American Horror Story Hotel so far. My mind was blown before the intro.
We begin with our hero John joining his partner at the morgue. Poor little Wren is there, lying dead on the metal table. John, now completely unhinged, tells his partner that he's got to confess. Because he is the 10 Commandments Killer.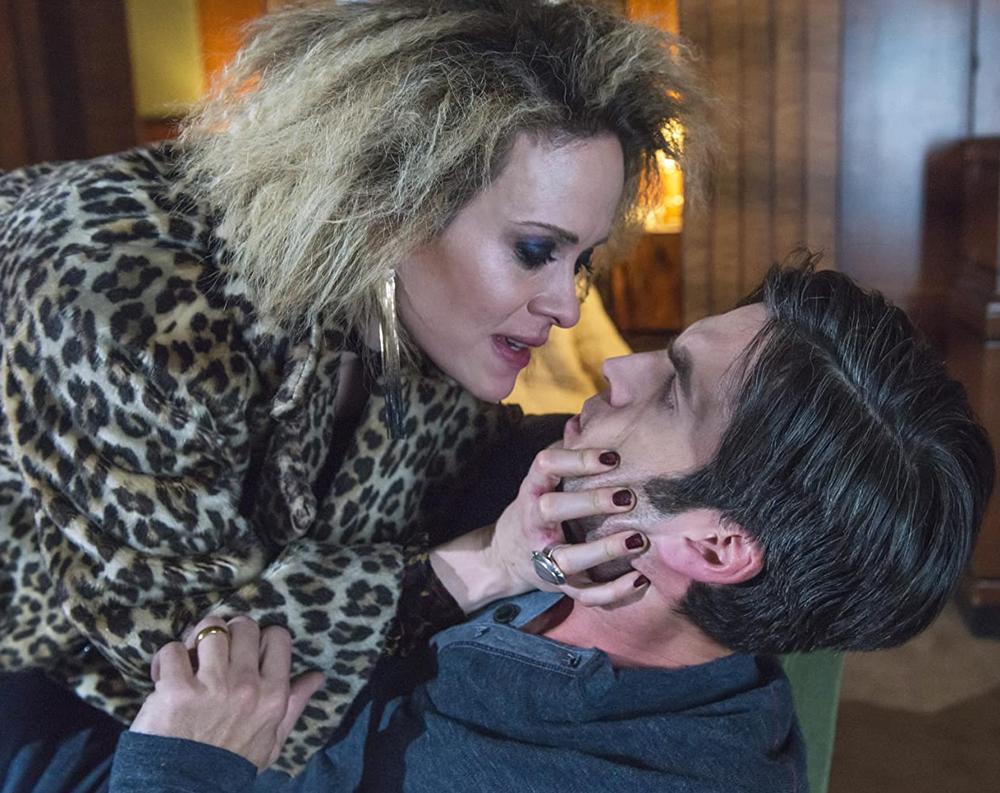 If you don't believe this, Sally confirms it a few moments later.
John tells the tale of his transformation from detective and family man to serial killer. He went to the Hotel Cortez five years ago, just looking for a bar. Donovan spots him at the bar and sees something in him. Something that makes him take our hero John right up to meet Mr. March.
March sees in him a kindred spirit. A black aura. He fills John with absinth, and they start talking about the state of justice.
When that's not enough to turn John to the dark side, March sends The Countess to steal John's son, Holden.
Sally and John fall for each other. Broken spirits calling for each other, trying to see if their shattered sides will fit together. But the trouble is, John can't remember anything that happens when he leaves the hotel. Is it the absinth March keeps pouring in his glass? Or is it the hotel itself that's stealing his memories? No way to be sure.
Whatever the reason for John's lost memories, it's resolved now. John can remember every single thing he's done. All the gory, bloody, horrifying details.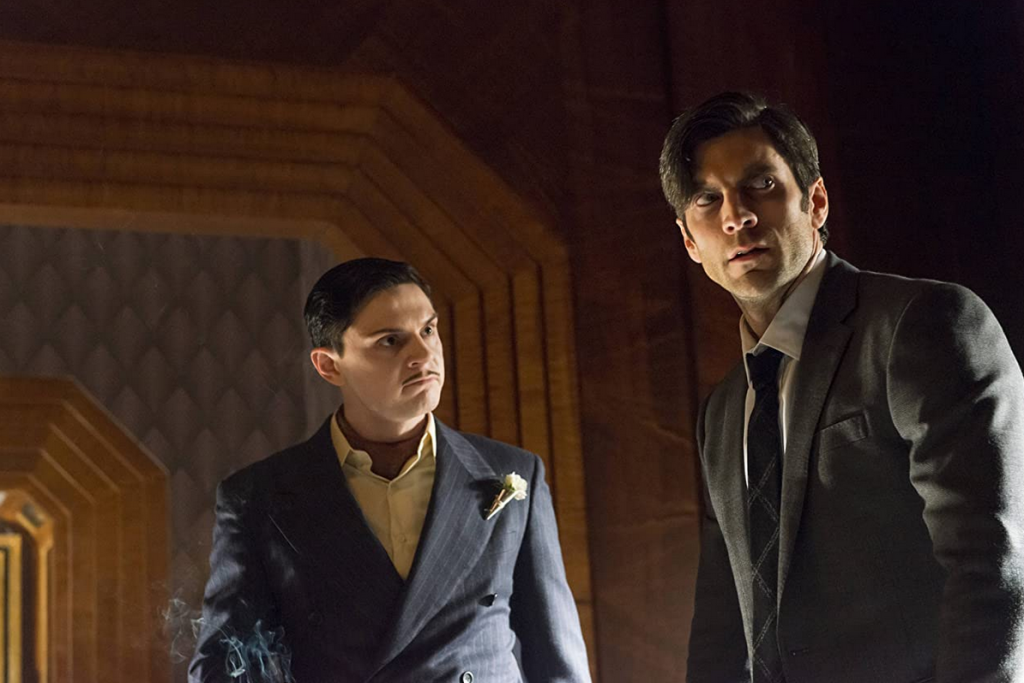 And now, armed with all of this information, he's ready to finish the job. There are ten commandments and only eight trophies.
This is one of those delicious twists that you don't see coming. But once it pops out at you, it makes complete sense. I only feel sorry for poor little Wren, who was just trying to help.
While I did like this episode, I'm still feeling like there's too much going on to give each story justice. While I love the serial killer, egged on by the ghost of a serial killer, I want to know more about the flapper vampires touring around the city. And I still don't know what's happened to the flock of vampire children let loose in the streets. Here's hoping we find out more on our next trip to the Hotel.

(5 / 5)
Thank you for reading American Horror Story Hotel. You can binge the season along with me on Hulu
You can buy season five now on Amazon.