Nia DaCosta's soft reboot of the 1992 paranormal slasher Candyman has finally hit the theaters. The film's release has been a long time coming; originally set for June 2020, the release date was rescheduled three times due to Covid. The movie crew pushed for the movie to be released in theaters. DaCosta specifically emphasized the importance for viewers to view the movie as a collective, a central theme of Candyman (2021).
The Plot
Anthony McCoy and Brianna Cartwright are artists living in new luxury apartments in Chicago's gentrified Cabrini-Green neighborhood. Brianna's life is abundant with hard work and success as an art curator; her boyfriend Anthony, however, struggles with his painting career as he lacks inspiration for new work.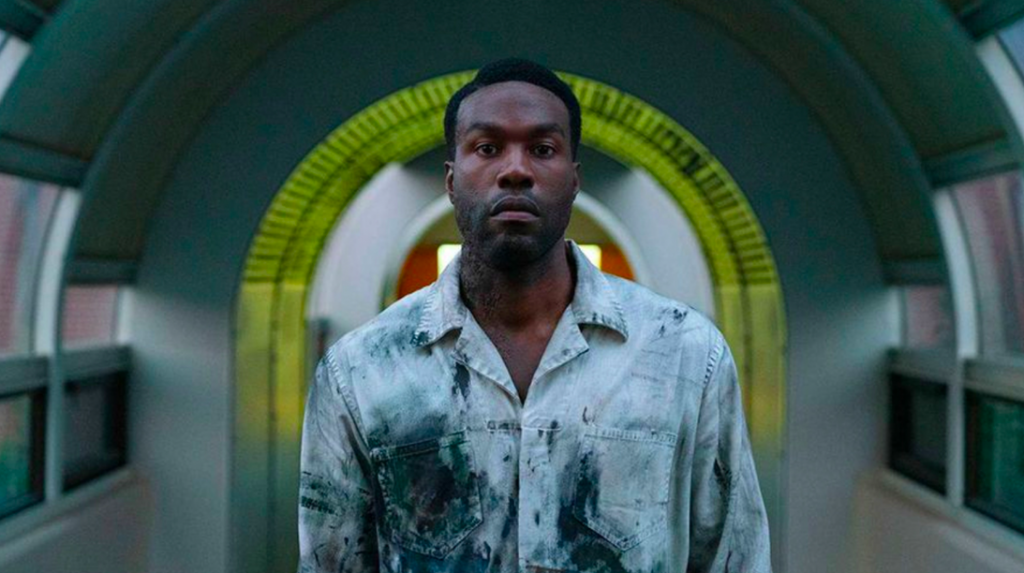 After Brianna's brother Troy tells the couple a ghost story, Anthony takes on a new project: the old development of Cabrini-Green, the location of Helen Lyle's original encounter with Candyman in 1992. It is there that Anthony meets a man named William Burke and learns of the urban legend, ultimately summoning the spirit back to life.
What Worked
Candyman (2021) takes pieces of the original film and Clive Barker's short story "The Forbidden" to construct a modern, pertinent tale of race, class, white violence and Black justice.
Humor served a strong component in terms of storytelling. Characters like Troy Cartwright and Grady Greenberg provided a source of comedic relief and some of the dialogue was delightfully gratuitous. Horror movies do not need to be comedic; they're in the horror genre for a reason. However, the comedy in this movie was well balanced, purposeful and not overdone.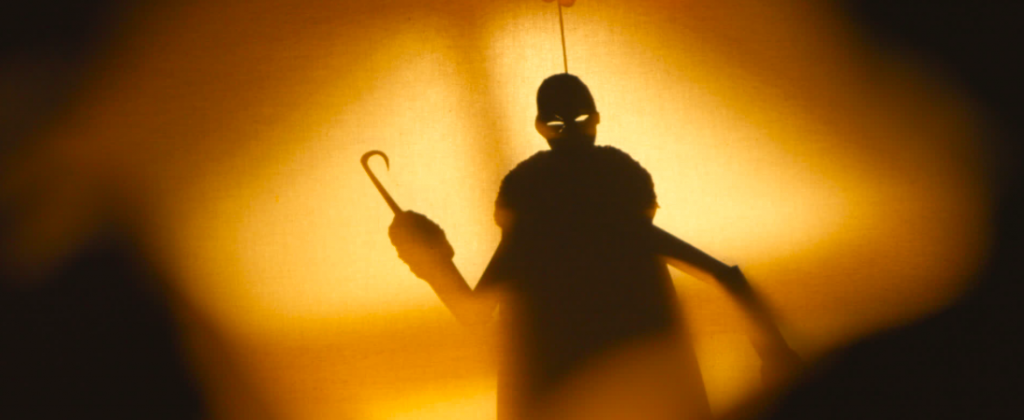 Nia DaCosta did a beautiful job incorporating unique cinematic elements into a complex story to create an astounding theatrical experience. The color theory and makeup are exquisite throughout, with vibrant and dark contrasting colors adding personality and life to inanimate objects. "Candyman" quietly plays. The opening credits have the perspective of an upside down birds-eye view of the Chicago skyline. From beginning to end, the details are magnificent to watch.
What stood out to me the most is the movie's utilization of callbacks to the first and second Candyman movies. When William Burke tells Anthony about Candyman, the characters become paper puppets (see above) painted black and orange. They are guided by an anonymous hand and solemn music plays in the background, creating a haunting atmosphere.
What Didn't Work
As a whole, the visualization and symbolism in the movie is phenomenal. However, there are moments where the storytelling could have been stronger. Although the cinematography is outstanding, I wish there had been less CGI blood spatter and more practical gore. CGI blood is predictable, but practical gore is more fun to watch.
Candyman is a story about the modern day horrors of being Black and a person of color in America, and gentrification and oppression are running themes throughout. Where the story falls short is with the use of the word "gentrification." Just within the first 15 minutes, it was reiterated and watered down to a buzzword that immediately lost its punch. Characters gave textual definitions of gentrification and the movie provides visual evidence of the aesthetic changes. But that is, in large, a shallow take on the matter. The film neglects to show just how deeply it affects people and communities. The story would have greatly benefited had it shown more of what happened to the people living during the time of Chicago's development and increasing caste system.
Verdict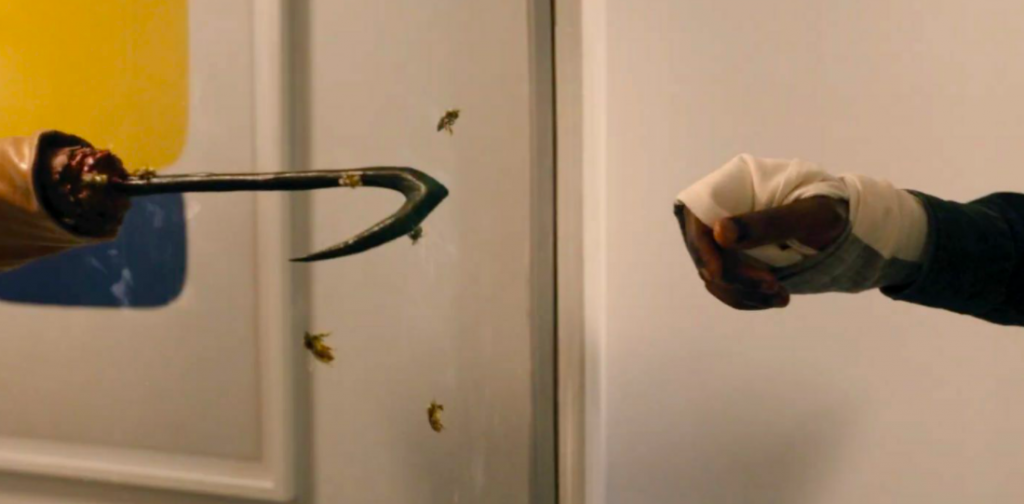 Candyman (2021) is a thoroughly impressive and entertaining film. The unique intricate details, from color and music to perspectives and animation, are layered and refreshing. The more I think about the movie, the more I unveil. DaCosta succeeded in taking a classic story and making it her own. If you can watch it in theaters, I recommend doing so. If you can't go to the theater, this is still a movie you should add to your watchlist (and rewatch list).
(4 / 5)