On the eleventh day of murder house, we'll be slaughtered by…
One stillborn baby
One long-suffering queen
One toasty abandoned family
A mopy emo teenager
The actual Black Daliah
Two broken babies
A damaged teen school shooter
An emotionally broken girlfriend
Two fighting boyfriends
One crying socialite
One maid of fury
Two nursing students
A pair of tragic blond twins
And a freak in a leather mask
Well, I did say there would be blood, Killer Queens. And this episode has a lot of it.
Ben's going to pick Vivian up from the psych ward, and he wants Violet to come with him. Violet, trying to keep her death a secret from her parents (because teenagers know everything) fights him tooth and nail. And, of course, as soon as he pulls away from the house she's gone.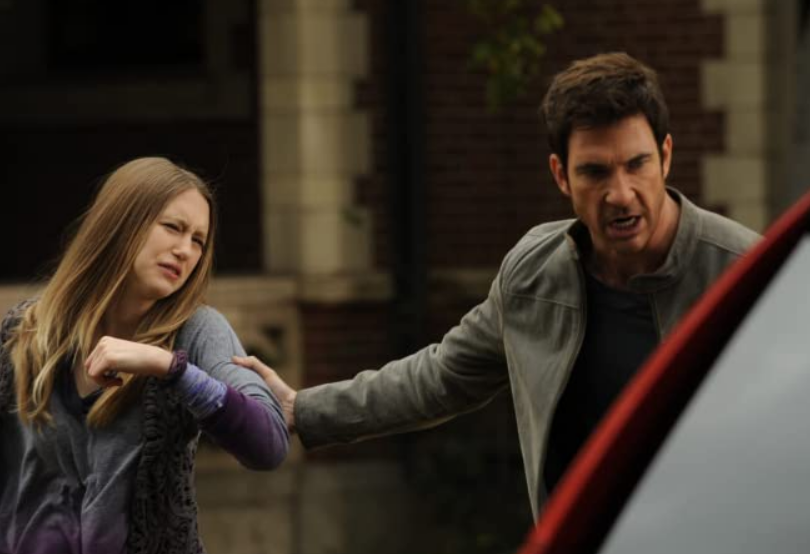 But she's not the only one with a secret. Tate, after apparently years of obsessively loving Nora, is no longer willing to play her games. He's not willing to help steal a baby for her. But he's also not big on the idea of Violet finding out how that baby got inside of Vivian to start with.
So, instead, the two of them set about making sure the baby is a safe as possible. Part of that is getting rid of Chad and Patrick, so they can't steal the babies from Vivian. Chad's got a whole nursery set up, just waiting to love the babies until they're about a year and a half old. Then, murder them. So they stay little and cute.
While Violet and Tate try to find a spell to get Chad and Patrick out, Vivian returns to the house but refuses to set foot inside. But while Ben's inside trying to get Violet, Vivian starts having contractions. The babies, who are in the center of the most hellish custody battle ever, are coming. And Constance makes damn sure they're born inside the Murder House.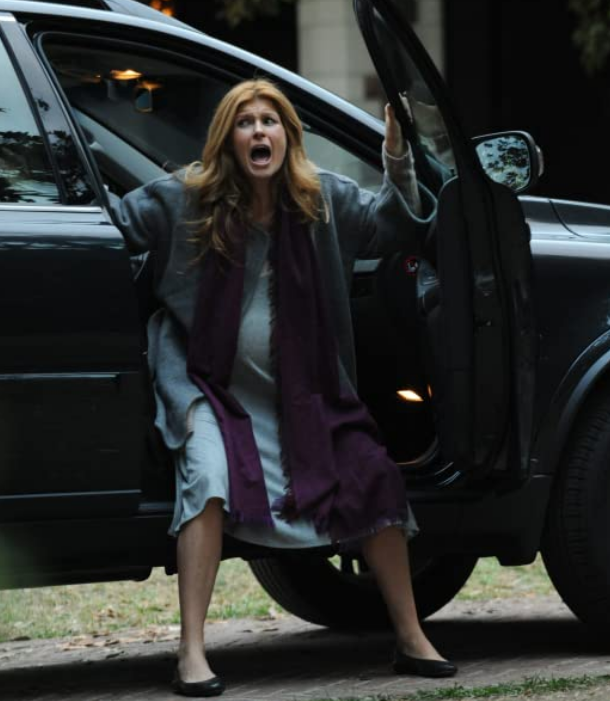 At this point, things get a little crazy. The spirits of the house show up en mass to help deliver the baby. The power goes out, as does the phone. And the twins bust up Ben's car so there's no chance of getting to the hospital. There's a lot of screaming, and not all of it's from Vivian.
This episode has a bittersweet ending. Tate finally has to see some actual consequences for the horrible things he's done. But it's becoming clear that the Harmons are never leaving the Murder House.
At least not Vivian and Violet.
There's just one more episode to go, Killer Queens. I hope to see you back here on Sunday for one last trip to the Murder House. 
Thanks for reading. If you buy anything from the links below, we do get some money back.