Best known for his unique visionary style and a sweet love for misunderstood monsters, Guillermo del Toro is undoubtedly one of the most celebrated and beloved film directors of our time. A man embraced by the horror community as much as he has embraced the genre itself, who treats horror, the most stigmatized of the major genres, like art. Watch any interview with him and I dare you not to love that man.
A born storyteller, since the moment del Toro stepped behind a camera and typed out his first script he has shared pieces of himself with audiences in a way that manages to reflect what many have felt since the first time they watched The Creature of the Black Lagoon or Frankenstein; what are monsters if not just lonely creatures searching for a connection? Every film del Toro creates follows this philosophy and it all started in 1993 with his very first film, Cronos.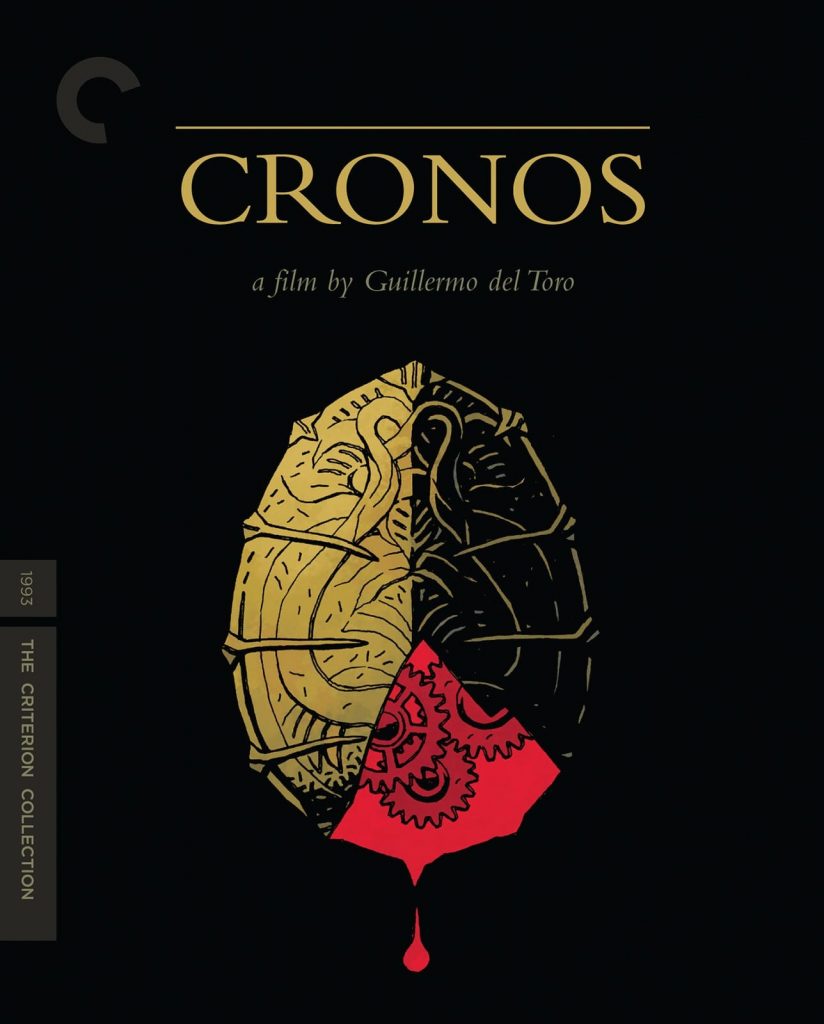 Prior to Cronos, the only official projects del Toro had on his resume were two short films, Doña Lupe and Geometria, both of which can be found on Youtube, but it wasn't until 1993 that he made his debut on the big screen. Starring Federico Luppi, Tamara Shanath, and Ron Perlman, the film follows an antiquer who unknowingly turns himself immortal after finding an ancient device hidden away inside an angel statue. Things pretty much turn awful for him after that. It's a horror film not meant to horrify but to detail loss and love, the loss of innocence, humanity, and the sense of self, and the way people can love each other no matter the circumstance. This is–spoiler alert–a vampire tale that is not so much about being a vampire as it is about the sadness of becoming something of that nature. We as humans are not meant to be live forever so when we lose the very thing that defines our existence, our mortality, are we even us anymore?
Hardly anyone seems to know about this film and even if they do, there is a wide disinterest in it. A factor to consider was that it was made before del Toro's name hit the ears of even the most disinterested of moviegoers. Many people didn't even hear the name "Guillermo del Toro" until he exploded on the scene with Pan's Labyrinth in 2006. Probably his first "original" film to get major attention from the festival circuit that was granted the widest release outside of Hellboy, Blade II and Mimic which were all big budget studio films with pre-existing source material. Another factor is just the tone, and how it feels much gloomier than his usual horror fairytale atmosphere.
Upon release, Cronos was a critical success that won many awards including several Ariel Awards and the Mercedes-Benz Award at Cannes. It was also selected as the Mexican entry for the Best Foreign Language Film at the 66th Academy Awards but was not nominated. Even though it didn't give him much international attention it certainly caught the eye of those in the industry including the heads at Miramax who gave him his second film, the $30 million dollar monster flick Mimic to both direct and adapt for the screen during a time when "creature features" were hot.
Yes, Cronos is considered a masterful piece of cinema that would become a blueprint for the films that del Toro would later follow up with, however, despite all that, it not only remains largely unknown but was something of a disappointment for its creator.
If you know anything about Guillermo del Toro you'll know that all his films are personal. Each film, even the commercial ones contains pieces of himself that he's exploring. It's why they feel so visceral, so emotional, so passionate and beautiful, and though not nearly as polished as his later stuff, it's all there in Cronos.
This is the outline for del Toro's filmography. A horror-based study on relationships with a touch of mythology. It's probably the weakest of all his films (in my personal opinion) but there is something so incredibly memorable about it, an image that stays with you like a scar you didn't feel but can see in the mirror after it's already stopped bleeding. In a way, it feels almost too organic. The fact that it's being made by a first time director is not lost on me, the story and every theme it includes are raw and wild in their eagerness. There is almost too much that he wants to say and do.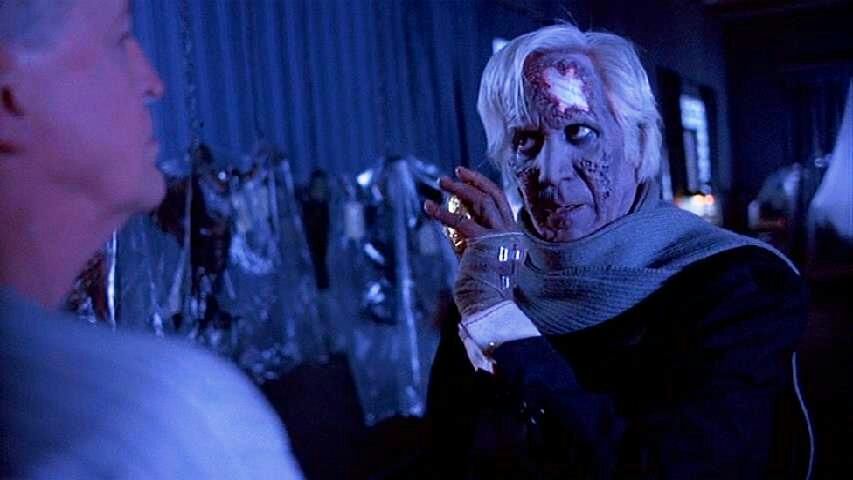 On one of the special feature interviews on the Criterion Collection DVD of The Devil's Backbone, del Toro admits that he views The Devil's Backbone to be his real debut film from which he gained "independence" because he's never been 100% satisfied with Cronos. Not to say that he hates it, or even thinks it's a bad film, but that it's a creation he thinks could've been done better. Although significant to his life, a personal project dedicated to his grandmother, the film's shortcomings are forever highlighted whenever he watches. As he explains it, Cronos features everything he wants to put in a movie, it's the combined essence of his storytelling. To a certain degree, you can even argue that he's forever remaking it, from The Devil's Backbone to The Shape of Water a lot of his work can be seen as variations of Cronos, films that share one universal backbone.
"Cronos is a movie that if I ever had a chance to do something else to it, to make a better transfer, to make a better sound mix or to find a little extra. Every time I find something archival almost, I try to put out a DVD or put a new edition, why, because I think the most important movie in your life, there are two that are very important- the first one and the last one. The first movie articulates your universe. To me Cronos contains the essence of what I want to do[….]I think the worse thing that can happen to a filmmaker is to be given everything that he needs. I think it entirely destroys the basic hunger of the storyteller and it quenches the fire to tell a story against all odds."

Guillermo del Toro
As a film alone, Cronos deserves attention, and as the debut feature of Guillermo del Toro, it deserves much more than that. While looking at his career as a whole, too many people omit the film. For whatever reason, whether people think its not as good as his other stuff or not enough people know about it, it's too often overlooked. Seek out Cronos people, and if you've already seen it, watch it again.