Slasher S4E8 kicks us from the Turn into the Prestige. This is probably the best example of a closing statement for a 'one-off' type series as you'll ever find. The payoffs are big and the last 7 episodes all lead directly to this last shining example of horror excellence. Once again, I'll do my best to remain spoiler free…
The Pledge
When we first see the Slasher family of bones, we are thrown a bit into chaos. It appears to be a meeting of the family from Wedding Crashers but with fewer jokes and more sinister undertones. Less Owen Wilson and more Vince Vaughn. The pledge here was we would see a bunch of spoiled rich kids fight for their inheritance as one last blood sport for 'daddy's love' unfurls. When we see something go slightly askew, we are promised that not everything here is as it seems – but – things will go as part of the cosmic plan. A plan that is painful and knee deep in blood (figurative and literal).
We are promised great acting, perfect set designs, near flawless writing, and a deep dive into the human condition. All in the backdrop of a family feud gone haywire.
The Turn
The turn happens in pieces. No pun intended here, but a few can apply. As we see the family's decay through flashbacks, we start to realize the family is already dead before the show starts. This is not a game of death – a game that pits brother against brother – but rather a post-mortem. A post-mortem on a body that doesn't know it's dead yet, but the smell of rot and piss linger from it wherever it goes. A cloud of decayed funk.
We are treated to a character expose an episode – most of them a death knell for the ones baring their soul. That's the beauty of the Turn. It's a true autopsy of the spectre that the flesh is heir to. The act of seeing oneself is central to the fourth installment of Slasher.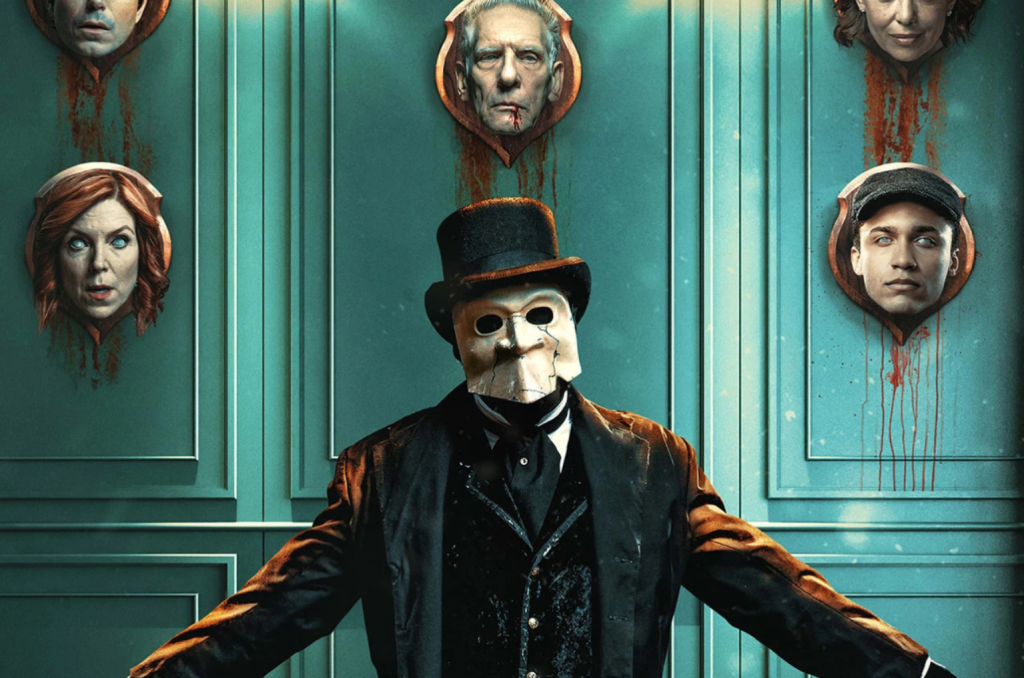 The Prestige
When all is said and done – are we in a better spot than we were before? Has the series paid off in its premise or are we, like the final season of Game of Thrones, left to wonder what could have been? We started out with a promise – a promise of being judge, witness, and executioner of a family whose crimes are delah. For our weekly participation, the series greets us with a new soul to explore, with a new lens to view the family dynamics, with a new villain to cheer for or against. Sometimes, the turn seemed heavy handed – others had a touch so light that not even Hamlet would feel it. Regardless of method, all pieces of the woven fabric were intertwined and danced on the edge point of serrated steel.
The Verdict
In the end, a trick is only as good as its pay off and this trick of storytelling is no different. The ultimate ending reveals what we all know, deep down in ourselves, what must be true – an almost universal truth – for all of us if we ever cared to admit it. The power of Slasher's fourth season was not in horror story telling, but rather as a mirror held to us. We revealed in the death and destruction of a family we knew not only to realize, at the end, it was our autopsy all along.
(4.8 / 5)
Where to watch Slasher S4E8
If you don't have Shudder by now, then you really need to do yourself a favor and subscribe. For the cost of a tip at Starbucks – not even a drink but the tip…just the tip (HA!) – you can treat yourself to the best in horror entertainment today. Slasher is well worth a month or two for sub and the rest of the content will have you hooked. Shudder is the horror service we all wanted growing up and can finally have in our greedy lil' hands today.