House of the Dragon breathed new life into the Song of Ice and Fire fantasy series last week. Many called it a resounding return to form, despite some criticism for not using a trigger warning for a traumatic labour scene toward the end of the episode.
But does House of the Dragon – episode 2 impress? Is House of the Dragon a worthy successor? Or did episode one merely trick us with its pageantry and spectacle?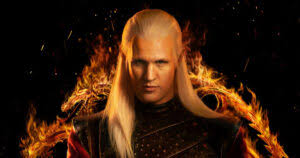 House of the Dragon – Episode 2: The Rogue Prince
Complex Female Characters
The pursuit of strong female characters in Television has often confused or eluded creatives and audiences alike. "Strong" doesn't necessarily mean "interesting", after all. While Matt Smith's performance stole last week's episode, it's the female characters that steal episode two in magnificent fashion. They are back to scheming, flirting, making scathing remarks, manipulating and getting the job done when no one else takes initiative.
Rhaenyra Targaryen
In my review of the previous episode, I said that I hadn't yet warmed to Milly's Alcock's Rhaenyra Targaryen. But I did add that my opinion might change if she started playing "the game of thrones". In episode two, that's precisely what happened.
Six months after being named heir to the throne, Rhaenyra knows exactly what she wants: to rule. But not only do we have a character whose primary goal has crystallised, but we can also observe the characteristics that make her more or less suited for the role.
When Daemon steals a dragon egg from under King Viserys' nose, it's Rhaenyra–not the Viserys–that takes the initiative. She flies her dragon to Dragonstone to confront Daemon. Even in the shadow of her uncle's dragon, Rhaeynra pulls it off exactly what she sets out to do.
Yet she is emotionally vulnerable to her father and Alicent. She finds space to mourn her mother's death with both of them, and there is some touching dialogue.
Like Daenerys Targaryen before her, Rhaenyra has a strong sense of justice, making logical decisions rather than political ones. This matters when it comes to picking a king's guard, someone who might protect her one day. Not bad considering the character is 15.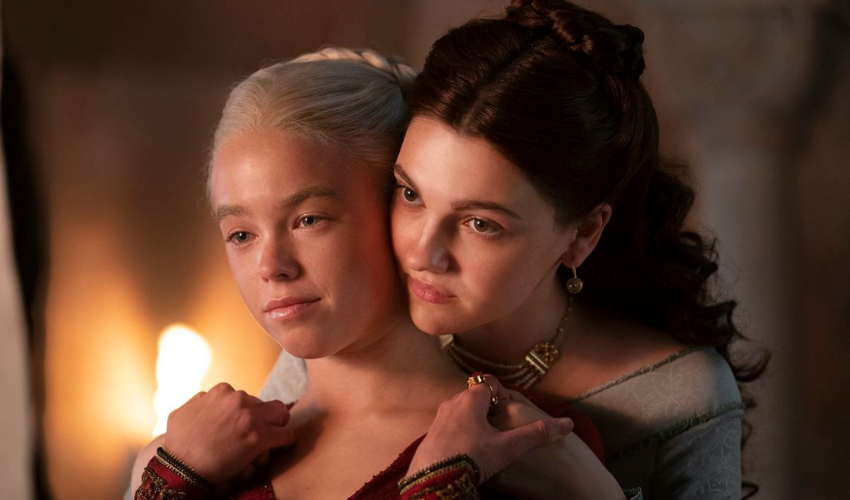 Alicent Hightower
Alicent has one goal: to help her family climb to the top of the social ladder, even if that means hopping into the Viserys' bed. Her father and Hand of the King, Otto Hightower, appears instrumental in this. How much of the plan is hers is hard to say. She certainly appears conflicted, but she executes her manipulation perfectly. The end of the episode provides a surprising turn for her character.
Rhaenys Velaryon
Rhaenys, or The Queen Who Never Was, has an interesting battle of wits with Rhaenrya. Like Alicent, she is certainly ambitious. She even offers her daughter's hand in marriage to the Viserys. While this reflects the political marriages persuasive in the medieval era, it upset some. It reveals Rhaenys' cunning. Perhaps she might wear the crown one day, after all?
The Crab Feeder
In horrific glimpses, we are introduced to Prince-Admiral Craghas, also known as the Crab Feeder. He doesn't have a single line of dialogue. However, his introduction is visually menacing and captivating: he likes to feed his enemies to crabs on dimly lit beaches. I can't wait to see more of him–from behind the safety of my sofa.
(4 / 5)
You can read my review of episode one here.