As mentioned in the previous volume, this series follows Netflix's Love, Death & Robots. Feel free to skip this paragraph if you read any others. Tim Miller developed the series and incorporated the talents of several studios. As each episode is independent, there isn't a need to watch them in any order. These reviews will cover the current order for Volume 3 in 2022. Love, Death & Robots targets a mature audience, so some episodes have mature language, nudity, and adult subjects. "Jibaro" and the Volume 3 Review are the subjects of this review.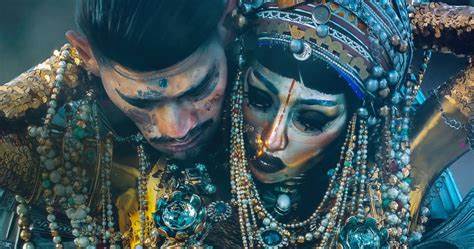 "Jibaro"
Based on Alberto Mielgo's story and animated by Pinkman.TV, "Jibaro" is a thriller set in a mysterious land. Our protagonist is a deaf knight following a battalion. When a mysterious woman calls the battalion, he is uniquely suited to resist her.
This 17-minute episode requires only the talents of Girvan Bramble. Pinkman.TV proves itself to be a stunning animation studio. While the choppy, handheld-like perspective is not ideal, the mysterious woman's call and dance is enthralling. Buried within these visuals is a tale of greed and exploitation. The effective use of sound and beautiful imagery would be another 5. However, the practice of that shaky camera perspective felt a bit too intrusive. Regardless, this is a fantastic final episode.
The name might be referencing the Puerto Rican "Jíbaro," but this is a leap for me. The legend takes from the Greek siren, Spanish conquistadors and some cultural aesthetics that seem influenced by other cultures. In short, nothing particularly Puerto Rican stood out to me aside from the name. But perhaps I am missing something?

(4.5 / 5)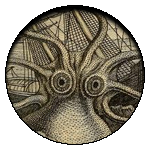 Final Thoughts
Volume 3 has some of the most engaging, haunting, and effective episodes to date. The humorous episodes land a little better for me, but the horrors and thrillers shine above the rest. From visually stunning episodes like "Jibaro" to nail-biting thrillers like "Bad Travelling," Love, Death and Robots seems to pursue horror fans more aggressively this Volume than any other before. Even the lowest rated episode, "Kill Team Kill," earned an average rating of 2.5 (which is literally average in the rating scale). As of now, Netflix confirmed Love, Death and Robots' fourth season with a release date pending. I only hope that this volume indicates more to come.

(4.5 / 5)