Full disclosure: I'm a fan of writer/director Seth Breedlove's 'Small Town Monsters' series. I've written about it (see Momo here) and I've talked about it (see podcast here), and here I go again as Breedlove goes back to one of his biggest passions – Bigfoot.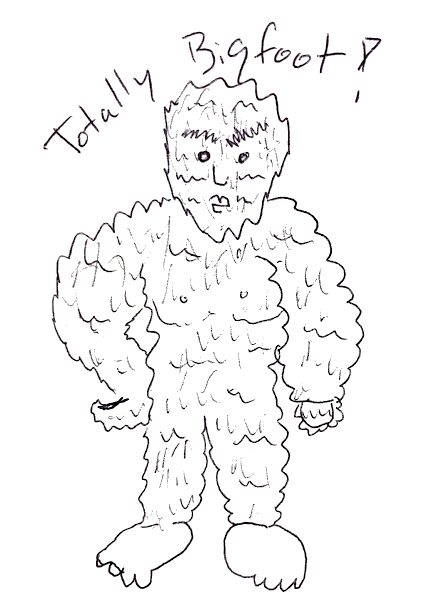 But will this documentary live up to my high expectations? Or is this film not worthy of the journey? Let's follow the trail and find out in Seth Breedlove's, 'On the Trail of Bigfoot: The Journey'!
Plot:
This documentary is a bit different from the other 'Small Town Monsters' films that I've watched. It's a much more personal and emotional tale that focuses on the heart and soul of the series, Mr. Breedlove himself and his interest in Bigfoot.
Breedlove and his small ragtag crew of explorers travel the woods of Lake George, Whitehall, and Western Massachusetts in search of the legendary creature. Along the way, they interview Bigfoot enthusiasts, experts, podcasters and witnesses, all in the hopes of getting a bigger picture of the accounts and history.
Venturing deep into the forests and mountains, the group searches for evidence of this legendary myth and the secrets the region holds. But what will they discover in their journey?
Thoughts:
'On the Trail of Bigfoot: The Journey' was made in the midst of the Corona virus pandemic and at the height of political unrest across America. This is mentioned twice in the film, and as careful and respectful as Breedlove is with bringing these issues up, it sounds a bit defensive on why he's going cross-country to look for Bigfoot.
And hey, I'm not here to judge; I'm a sentient pile of trash, at best. However, this film is a lot more personal and focused on Seth Breedlove than the other films I've seen and brings to light his passions, expectations and reasoning. He is the one to put these decisions and opinions into the foreground and to defend those decisions within the film.
So, does it detract from the narrative?
Yeah, a little bit.
While I appreciate the caution and concern of the explanation, I don't think it's exactly needed or even asked for. It doesn't really fall into the cohesive or poetic reasoning that I think he was shooting for and, like I mentioned, seems just more defensive than something to bridge the narrative.
I think that, rather than adding to the experience of the journey, it distracts from it. Over time, I think that it will only date the documentary, rather than make it timeless like some of his other films such as, 'The Mark of the Bell Witch'.
Brainroll Juice:
I have to admit that I am now jelly of the Bigfoot community.
As the filmmakers spoke with Bigfoot enthusiasts and joined them into the wilds looking for the creature, there was a strong sense of community and camaraderie. These people love what they're doing and have a great time doing it. They seek out adventure and exploration together, with a passion so genuine and admirable that I found myself a bit jealous. 
At the end of the film, both Glorious Spouse and I looked to each other and asked, "…Should we join a Bigfoot group? Is this how adults make friends?"
We're considering it…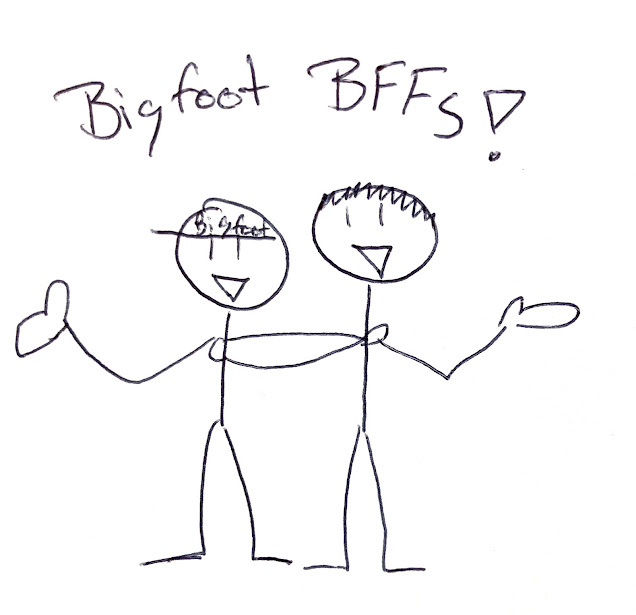 Bottom Line:
A fascinating and personal quest for Bigfoot – if that's your jam, I suggest watching it. If it's not, then I suggest watching Momo. Either way, I'm still a big fan of the 'Small Town Monsters' series.

(3 / 5)