ON THE TRAIL OF UFOS: NIGHT VISITORS was generously offered as a screener to HauntedMTL by 1091 Pictures.
You know how you go into one movie and you get something completely different? Not bad, but completely different from what you were expecting? Say, you go into 'On the Trail of UFOs: Night Visitors' and instead of finding night visitors, you find…well…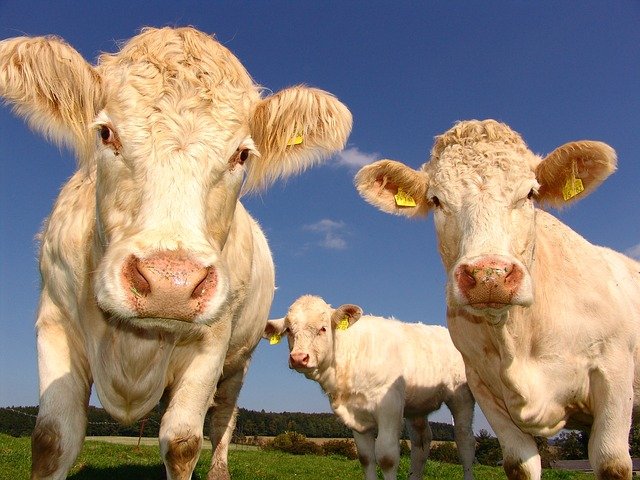 Welcome back to "Brannyk Reviews Anything Small Town Monsters" and in this edition we talk about the newest film from Seth Breedlove in collaboration with Shannon Legro, ON THE TRAIL OF UFOS: NIGHT VISITORS.
Are there enough cows, too many? Well, let's find out!
The Plot of ON THE TRAIL OF UFOS: NIGHT VISITORS (some spoilers, I guess):
From the frigid wave of the Cold War to present times, many ranchers have seen an increase of cow mutilations through the rustic fields of America – particularly Wyoming, South Dakota and Colorado. Some attribute it to natural, albeit strange, causes, while others look to the skies for answers.
ON THE TRAIL OF UFOS: NIGHT VISITORS is a more in-depth look at how the cow mutilations may have something to do with the government, alien lifeforms, or both. Shannon Legro and Seth Breedlove follow the trails, wander the plains, and ask first-hand accounts to get a clearer picture and better understanding of the odd phenomenon that continues to this day.
Thoughts about ON THE TRAIL OF UFOS: NIGHT VISITORS:
So, cows, eh? I was not expecting to spend most of the time just about cows getting beat up by aliens or the US government. So, my main point is that, while it's a fascinating topic, it was spread a bit thin and could have been cut down. OR, hear me out and I know, but shhh, listen, go on investigation at night with cows.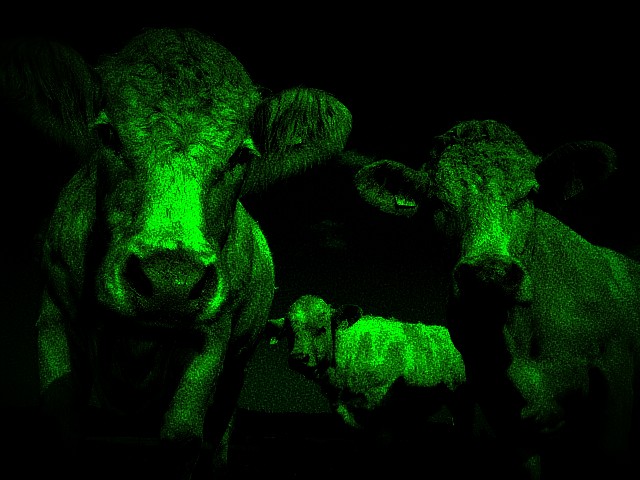 Why are you walking away while shaking your head?
But seriously, I thought there was going to be at least one night investigation with creepy night vision cameras and chatting about spooky stuff, but was wildly disappointed. For being ON THE TRAIL OF UFOS: NIGHT VISITORS, they didn't try to visit at night, which I think would have been a good and fun break from the cow mutilations. AND you could still have cows by having an investigation with night cows, which would have stretched the time and would've given a bit of a break from the interviews.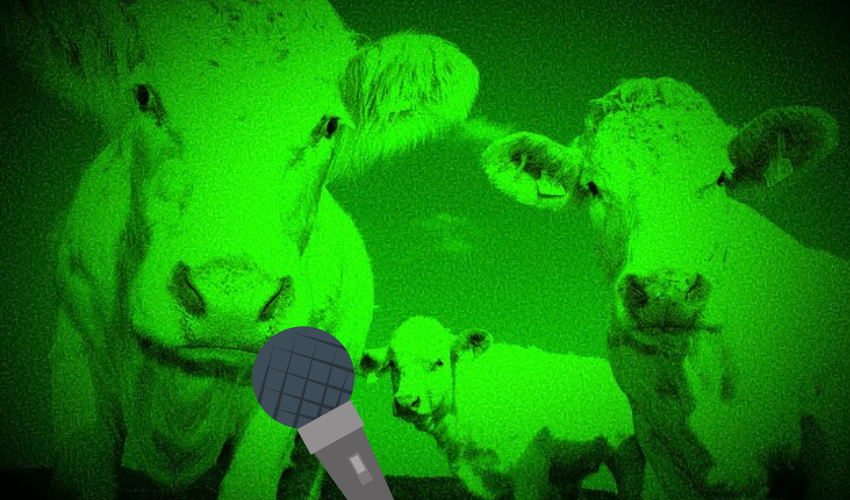 Other than that, Seth Breedlove brings it again with his beautifully-shot films. Unlike Small Town Monsters, it had less to do with the small towns (unfortunate because I eat that up), but still had local flavor and characters (that UFO beacon site is WILD and I love it).
Brain Roll Juice for ON THE TRAIL OF UFOS: NIGHT VISITORS:
Not to be THAT type, but here I go – this needs a warning. A trigger warning type thing at the beginning. Because walking into it, you're thinking, 'Oh, a night investigation or something.' And what you get is dead cow bodies and talking about dead cow bodies…for, like, the whole time. Which, okay, sure, dead cows. I like horror, I eat beef; I wasn't horribly traumatized. But it was a shock from what I think many people would expect going in, even knowing what it's about.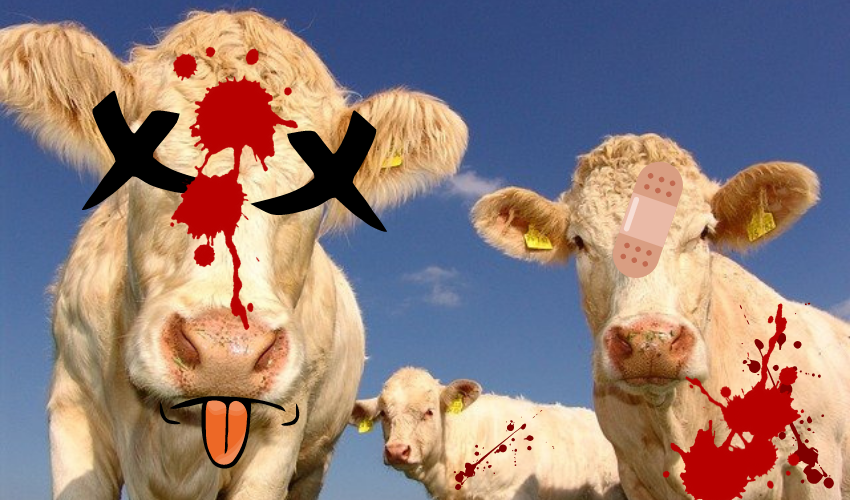 Some people love certain types of horror or investigation, but just…can't for others. Which is FINE. We need to support that. I can't do home invasion movies. Doesn't mean that I'm not a true hardcore horror fan. It's just that I need to edge away from that type if I'm going to have a good time. And horror SHOULD BE a good time. Even documentaries like this. Its focus is not only to educate, but to entertain, to explore and engage.
It's easy to see that as the goal for ON THE TRAIL OF UFOS: NIGHT VISITORS – Seth Breedlove takes the same type of care that he does with Small Town Monsters in this film. It's careful, it's well-researched and beautifully shot (gosh, his movies are so pretty, I could watch them set to soft piano for hours). But, unfortunately, unlike most of his STM, I think this could disengage audiences with the gore and brutality without explaining it and warning about it first.
There are fans of horror, and aliens, and Momo the Missouri Monster, who really WANT to be a part of horror, but also need to know what they're jumping into. That way they can gauge if they're in the right space of mind to watch or might make the decision to pass it up. But they have the information to make that decision. That's an important and crucial piece to give the audience.
And I think by not including a warning for families watching or people with these triggers, it was an unfortunate oversight.
Bottomline:
If you're really into aliens and need something that's a more in-depth look into a particular occurrence, this is definitely for you. If you're a huge fan of Small Town Monsters, definitely give it a watch, but you might find some elements missing from the usual STM feel.

(3 / 5)