Haha, what the Hell, folks. What just happened? Please let us know you're okay and not turning into sentient industrial junkyard.
Oh, and welcome to Notes from The Last Drive-In.
Mayhem (2017)
Opening Rant: Evading taxes with creative accounting.
Tonight was not my first experience with Joe Lynch's Mayhem. One of my first reviews on the site way back last year was for the Shudder exclusive, a review, coincidentally, written on my birthday. I was particularly effusive with my praise of the film, and I had maybe seen it one other time since. Does it still hold up?
Hell yes it does.
Mayhem is a very fun, energetic film with a simple plot but is still incredibly satisfying. The pairing of Steven Yeun and Samara Weaving is one I am eager to see again and it'd be great if they were reunited with Joe Lynch, who has a fun little cameo as an IT guy. It's not a deep film, and it is not my favorite "tower" film out there, but it is one that I can probably watch at least a couple of times a month. It just clicks. It has a great score, it has some fun fights, just enough gore, and just about every character delivers something cool, shocking, or repulsively capitalistic.
Joe Bob's assessment was fair. He gave the film three stars and his criticisms, the legitimate ones at least, make sense. As bold and assertive as the film is at times, it also feels equally reticent to really dig into violence. Sure, there is on-camera sex (apparently the Serbian extras just went for it, hard) and plenty of blood, but the lack of kill shots for major characters feels lacking. It is sometimes said that the mind makes horrors greater than any filmed moment, but that doesn't really seem to be the case here. Significant deaths seem to happen off-screen and any violence displayed stops just short of the actual moment of death.
It's a strange thing to talk about, particularly given what is going on in the world (talk about a timely movie for this season, too). A film like Mayhem is in many ways a form of catharsis. It is violent, stylish, and scratches an itch for a desire to just wreck stuff, but the reluctance to go further feels like a misstep.
Most of the criticism lobbed at the film was tongue-in-cheek. Joe Lynch is a big fan of The Last Drive-In and often live-tweets his reaction to the episodes. The back and forth between the screen and twitter accounts was truly hilarious and the show could benefit from having him on as a guest in the future.
As for my own assessment, I still very much enjoy Mayhem and it's worth many, many re-watches. Sure, I wish it were a little bloodthirstier, but I cannot fault the film too greatly for it. After all, though it was filmed in Serbia we certainly don't need another Serbian Film. Mayhem is a four and a half Cthulhu film.

(4.5 / 5)
Best Line: "No, Derek. This – this – this meditation & this incense, it's all bullshit. You think I like the taste of kale? Come on! I'm fucking dead inside." – Ewan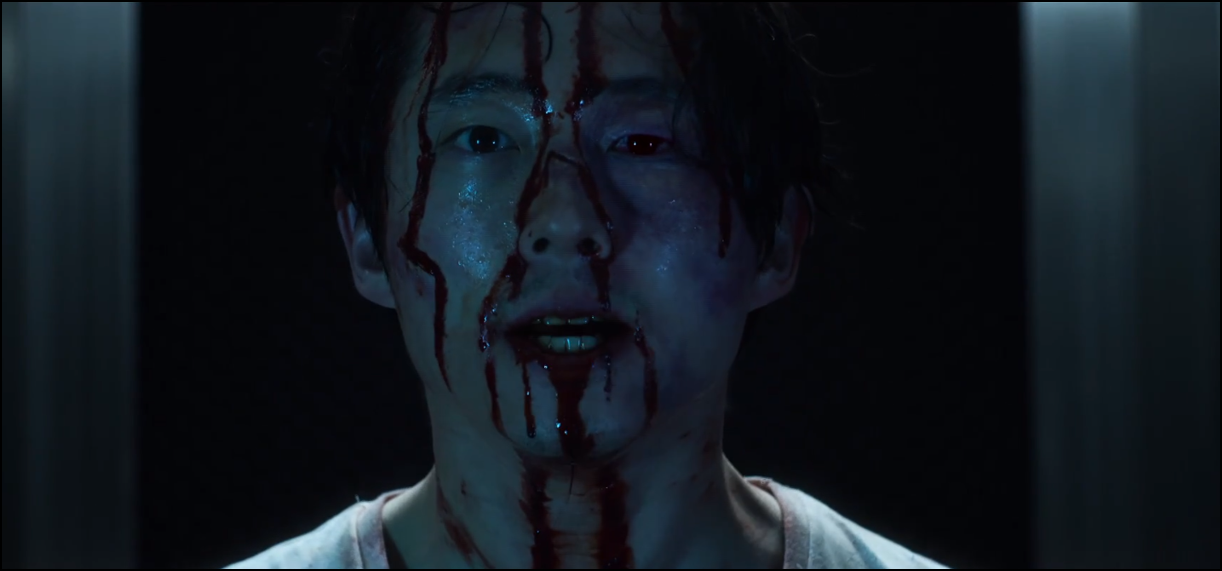 Testuo: The Iron Man (1989)
Opening Rant: Cyberpunk and whatever the hell Tetsuo is.
What the actual Hell? If The Last Drive-In wanted to open Pride month with a weird, oddball film, well, they absolutely nailed it. And then shoved those nails deep into the thighs of viewers all over the internet.
Tetsuo: The Iron Man might be the cultiest of the cult films that has ever aired on the show. Shin'ya Tsukamoto's film, at least the aired cut, is just over an hour in length but may still be a bit much for the average viewer. The best way to describe the film is that it is like cyberpunk exploration of sexuality, technology, and the guilt/pain of coming out, particularly when the coming out is motivated by trauma. I think I have a handle on the film, but I can't really be sure. I don't know if I can be sure of anything anymore.
I hesitate to call it a "film" in the sense that we are used to as viewers of The Last Drive-In. That is not an indictment of the quality, Testuo is well shot, edited, and is absolutely striking, but more an observation that the material skews a bit too arthouse in my opinion. It's like an extended art project. Yes, a narrative is there, a character grows, and you get some sense of closure, but so much of what surrounds that seems to be experiments in visual and audio to the detriment of compelling storytelling.
I am glad to have finally really watched Tetsuo beyond clips at goth clubs but I don't know if I really feel it is something I feel compelled to explore further unless I am perhaps under some form of chemical stimulation.
Joe Bob's assessment of the film is particularly hilarious. You can tell he admires the artistry that had gone into it, and his own knowledge of the punk scene of the 1980s endears him to me even further. But perhaps the oddity of Testuo is best summarized at the moment where Joe Bob Briggs waffles between one star and four stars several times, essentially hedging his bets and telling his audience that even he knows that this is a weird one.
It was a weird, hilarious watch with the MutantFam and even resulted in a guest appearance from mangled-dick expert Felissa Rose. The Last Drive-In has had a few oddball films during its run. It just seems very striking they all seem to come from Japan.
While I can't say that I am in love with Tetsuo: The Iron Man, I can say I am glad I experienced it. I may even experience it again sometime, but I'll probably be on something when I do. Given that, I don't think I can go higher than two Cthulhus for the film, a cyberpunk-pillar that it may be.
(2 / 5)
Best Line: "Together, we can turn this fucking world to rust!" – Metal Fetishist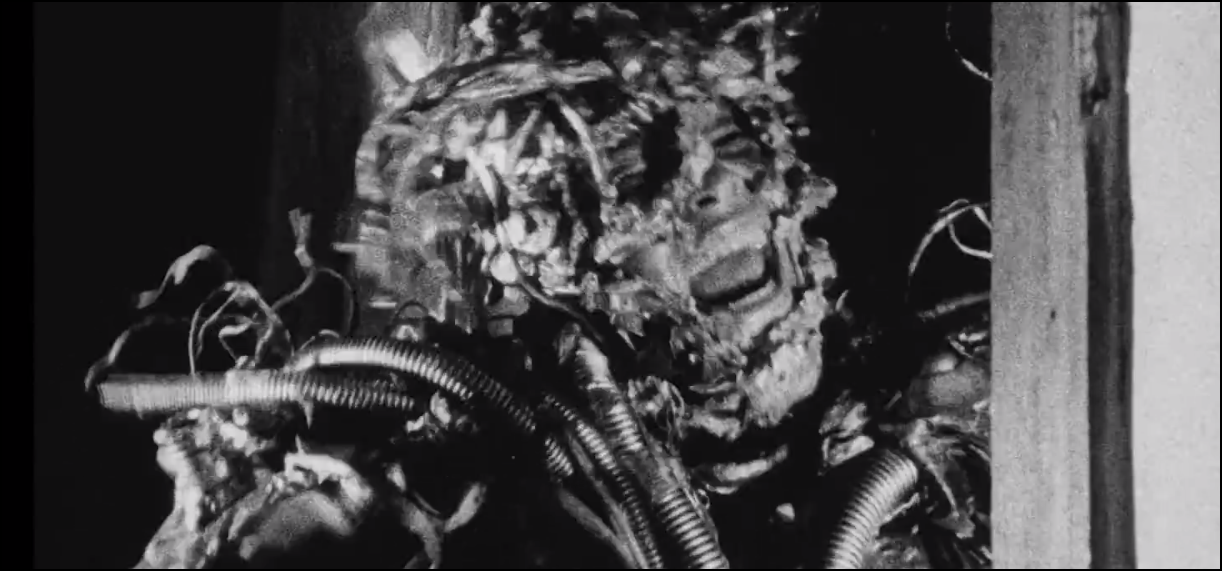 Haunted MTL Drive-In Totals
As per usual, the Drive-In totals for a Japanese film are suitably bonkers. But extra credit to Mayhem for "Dead Body Pissing."
What about our totals? A little lacking this week, admittedly. I was too taken in by the madness that was Tetsuo: The Iron Man.
1 Darcy Jailing
2 Level Cards
2 Very Enthused Extras
Elevator Antics
Basement Bash
2×4 Fu
Yuki Fu
Tunnel Running Fu
Black and White Fu
Director Cameo Fu
Drilldo Fu
Exploding Acne
Office Aardvarking
Mouth Macing
Cocaine-Fueled Club Swinging
Joe Bob Stumping
Director Insulting
Divorced Barbie Joking
Alaskan Whorehouse Joking
Gratuitous Ernie Parody
Gratuitous Flashback
Darcy Cosplay: Melanie
Silver Bolo Winner: Witch Finger Podcast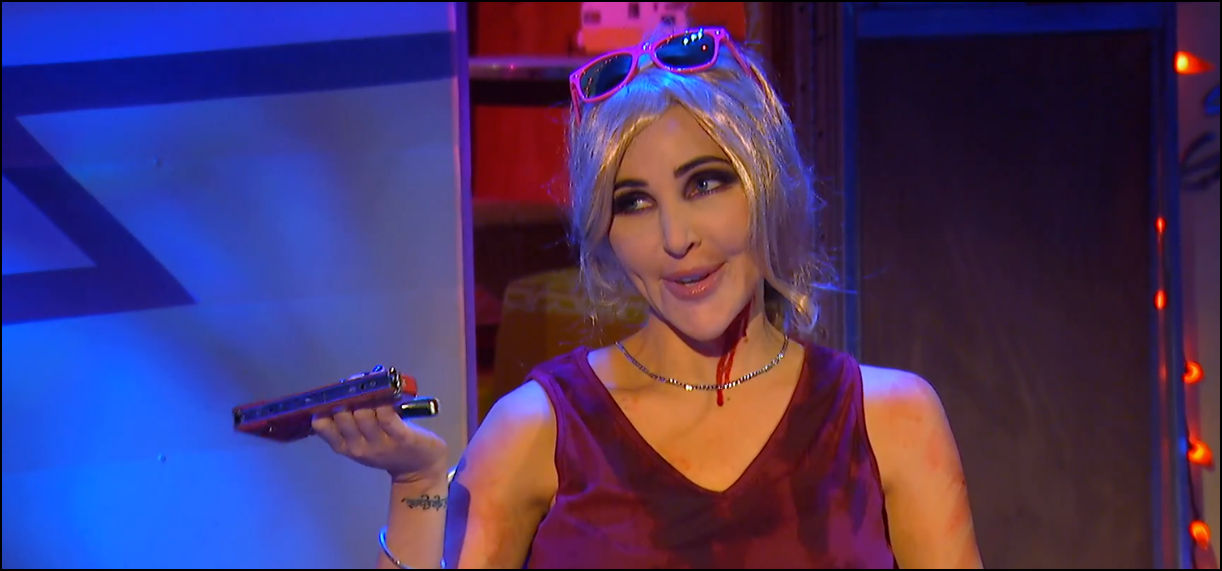 Episode Score
A general crowd favorite film paired with such an oddball Japanese choice is probably going to be a bit divisive overall. It also was the shortest episode of The Last Drive-In yet, but that's not necessarily a bad thing. Testuo was rough.
(4 / 5)
Please join us next time when we live-tweet The Last Drive-In. It's always a blast and we've had more of our writers pop in with each episode so you don't have to put up with me alone.
Horror Noire, a Film Review
Horror Noire is a horror collection that includes "Daddy," "The Lake," "Brand of Evil," "Bride Before You," "Fugue State," and "Sundown."
Horror Noire is a horror collection brought by the combined efforts of AMC+ and Shudder. The collection includes "Daddy," "The Lake," "Brand of Evil," "Bride Before You," "Fugue State," and "Sundown." Horror Noire boasts Black directors and screenwriters, providing six unique stories.
As this collection explores six stories, I will skip the usual synopsis to assess the genres and ideas explored, albeit limited as needed. Expect to find supernatural horror, creature features, and psychological thrillers. Many short films deal with these genres while exploring Black issues, but this isn't universal for the collection.
The directors and writers include Zandashé Brown, Robin Givens, Rob Greenlea, Kimani Ray Smith, Steven Barnes, Ezra Clayton Daniels, Tananarive Due, Shernold Edwards, Victor LaValle, and Al Letson.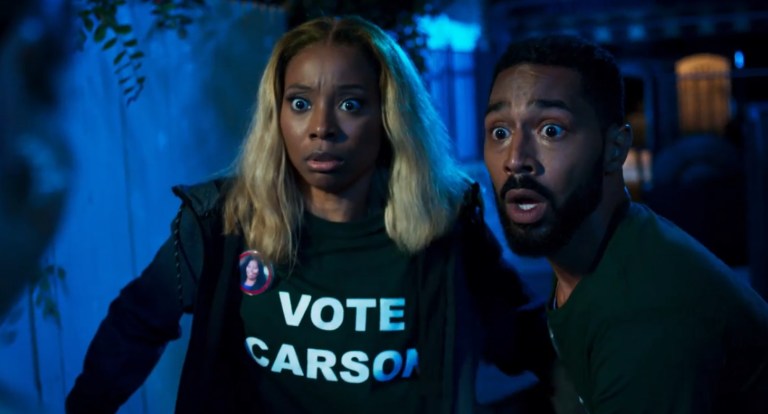 What I Like
Each story remains unique, holding different strengths and weaknesses that highlight drastically different perspectives. Collections like VHS hold a similar premise to create their collection, but Horror Noire gives more creative freedom to its talent to be independent.
My personal favorite short film is Zandashé Brown's "Bride Before You." This period piece unravels a fable set in the Reconstruction Era. The entry feels Fabulistic in approach, which happens to be my preferred niche.
However, the best example of horror goes to Robin Givens' "Daddy," providing an existential horror tied directly to the characters involved.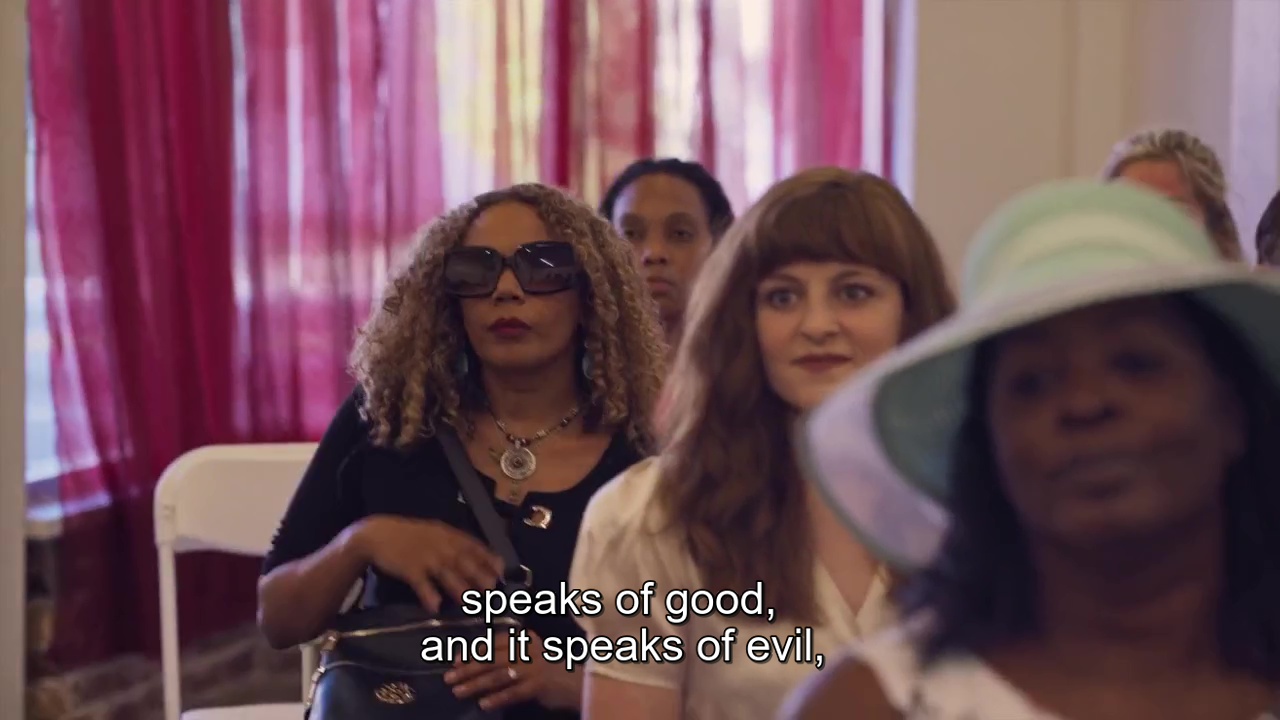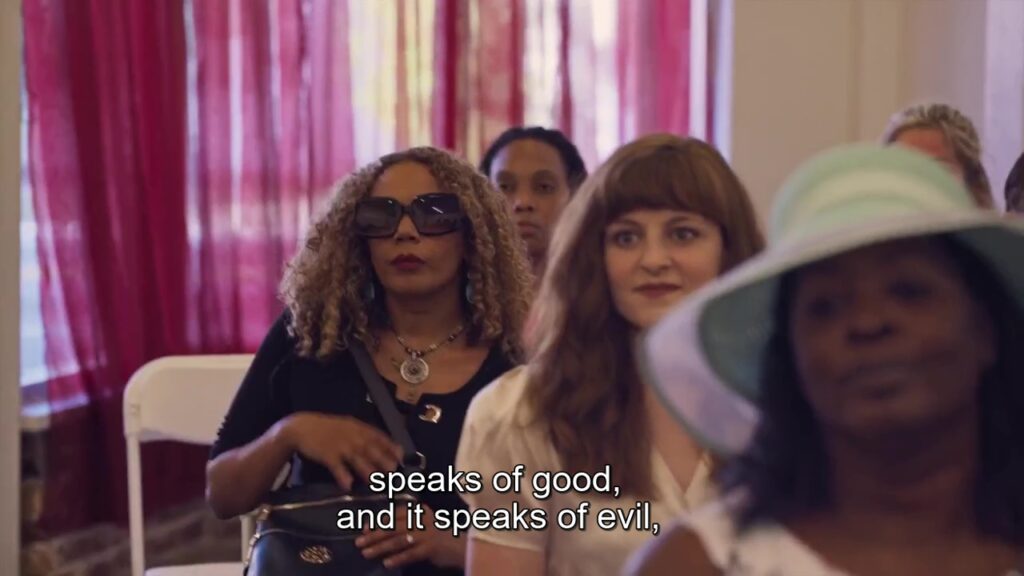 What I Dislike
As mentioned, all have a particular style and idea. The downside of this approach always remains to keep the viewer interested long enough to find their favorite. If you find several underwhelming choices, this becomes a chore. But I imagine that is rare as the variety makes the options refreshing.
Personally, "Brand of Evil" had an interesting premise, but the execution fell short. On paper, it might have sounded like my favorite, which makes the lackluster execution a bigger letdown.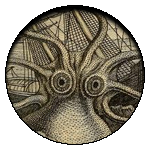 Final Thoughts
Horror Noire gives power and control to Black creators, providing a formula for a unique collection against others in the space. While the various subjects and approaches mean you aren't likely to love them all, there should be a short film for everyone.

(3.5 / 5)
Episode six of Netflix's Dahmer was not, honestly about our title character. Instead, it was about one of his victims, a man named Tony. We've actually seen Tony a few times during this series. We just didn't know it was him.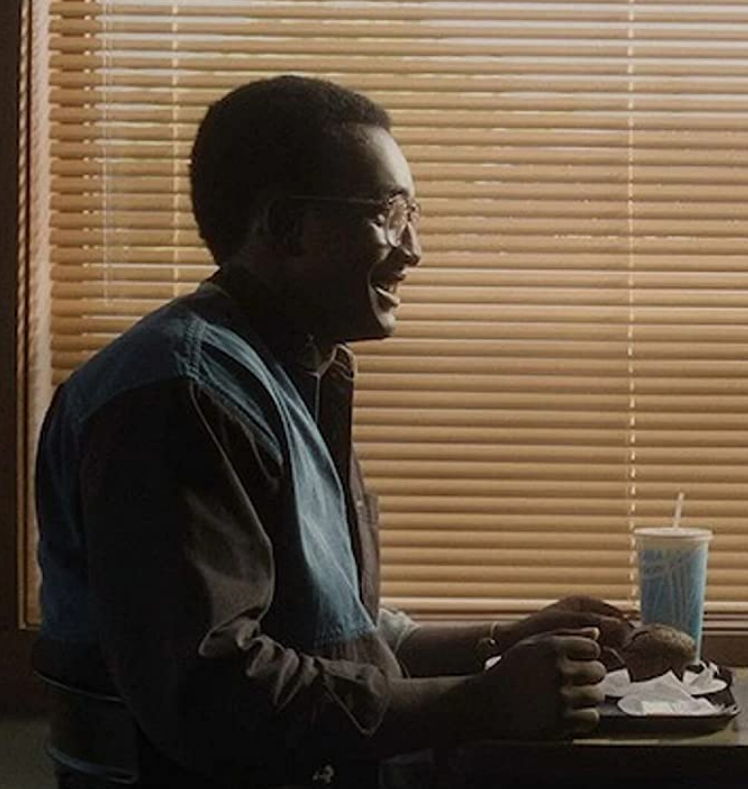 And, well, he wasn't exactly alive the first time we saw him.
Tony was born into a supportive, loving family. This is good because soon after he was born a viral infection took his hearing. He is black, deaf, and gay in the early 90's.
Tony has a dream of becoming a model. And he certainly has the looks for it. He is beautiful, body and soul. He has lots of opportunities for romance, but it's not what he's looking for. He wants a real relationship.
Eventually Tony moves to Madison, trying to pursue his dream. He gets a job and starts getting modeling work.
Then, he meets Jeff Dahmer at a bar.
At first, we can almost believe that it's going to be alright. Jeff seems happy. He's taking care of himself. He's not drinking as much. He even has his dad and stepmom over for dinner. It seems like his life is getting on track. Even better, he's treating Tony right.
Then, of course, things go bad.
One thing that has always bothered me as a true crime fan is that we know so much about the killers, but not as much about the victims. Not so much if we don't know who the killer is, of course. But the names that are part of our pop culture are those of the killers. Dahmer, Manson, Jones, Bundy, Holms. The names we don't know are Roberta Parks, Beth LaBiancas, Leno LaBiancas, and Tony Hughes. And clearly, we should know them.
If Tony Hughes was half the shining, positive person that the show Dahmer made him out to be, I'm so sad that he isn't with us anymore. We need so many more people like him. And many of Dahmer's victims were likely just like him. After all, he was attracted to them for a reason.
This was a significant episode, and I understand why it's the highest-rated episode of the series. I finished it with a heavy heart, saddened by the loss of a man who should still be with us today. 

(5 / 5)
Mandrake, a Film Review
Mandrake is a 2022 supernatural horror directed by Lynne Davison and written by Matt Harvey, starring Deirdre Mullins and Derbhle Crotty.
Mandrake is a 2022 supernatural horror directed by Lynne Davison and written by Matt Harvey. This film boasts a cast that includes Deirdre Mullins, Derbhle Crotty, and Paul Kennedy. It is currently available for subscribers in DirectTV, Shudder, Amazon Prime, or AMC+.
Cathy Madden (Deirdre Mullins) is a probation officer tasked with the most vilified case in her town, Mary Laidlaw (Derbhle Crotty). When a child goes missing, all eyes turn to the infamous Bloody Mary. Cathy, always believing in the best of people, tries to protect Mary. But evidence begins to mount, and Cathy finds herself in increasing danger.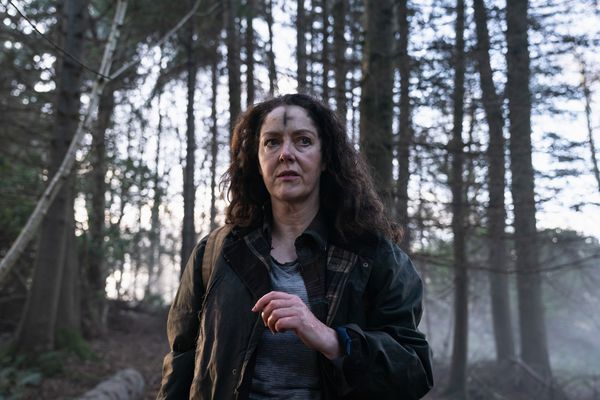 What I Like
Deirdre Mullins and Derbhle Crotty add weight to the film in their performances. Cathy proves resilient against the challenges she faces, while Mary can make any actions intimidating.
To not spoil anything, the ending is bittersweet in the best of ways, showing Cathy grow and mend relationships.
The atmosphere around Mary Laidlaw brings about the intimidation that earns the nickname Bloody Mary. It becomes easier to see why a town would fear this woman as we find her motives sinister.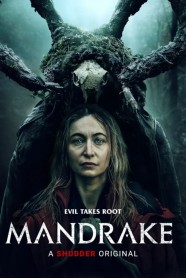 What I Dislike
While there may be external magical elements, I found people obeyed Mary Laidlaw a little too easily for a vilified woman. There wasn't enough for me to be convinced she intimidated them to action or magically charmed them. Or perhaps the performances felt underwhelmingly passive?
There was an irritating moment where a stalker helped save the day. The assistance is minor, but it still irritates me.
The daytime scenes of the film are bland. Perhaps it's intentional, but the night scenes are stunning, making the contrast greater. While this film focuses on its night scenes, I couldn't understand why it looked so bland, and sometimes poor quality, in the day.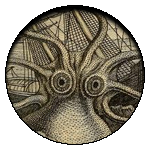 Final Thoughts
Mandrake can be a frightful enjoyment, especially when set at night where the details work. However, many elements left me wanting more or better. If you're looking for a witchy tale, I'd say there are better options, but Mandrake can keep you entertained.

(2.5 / 5)