The second trailer for the 2019 remake of Pet Sematary shows a lot of promise. This Paramount Pictures release is the second adaptation of the classic Stephen King horror tale.
The 2019 take on the horror story comes from directors Kevin Kölsch and Dennis Widmyer and writer Jeff Buhler. The film stars Jason Clarke, Amy Seimetz, and John Lithgow. The film will release on April 5th, 2019. The film follows a doctor named Louis Creed, his wife Rachel and their two children Ellie and Gage that move to a rural location. There they learn about a 'Pet Sematary' located nearby. When the Creeds lose a cat, Louis buries the cat in the cemetery, only to discover that things should not be buried there.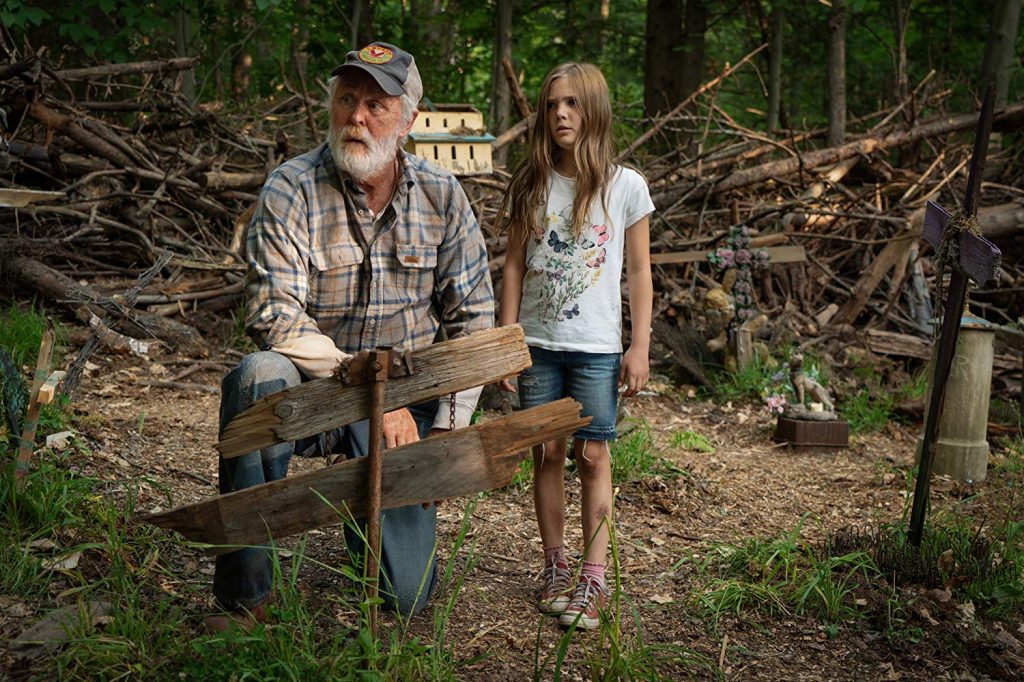 Pet Sematary
The original 1986 novel by Stephen King follows a family that moves to the town of Ludlow. Their property is in front of a road where truckers periodically speed through. Significantly, the property is also located near a local pet cemetery that has reanimation powers.
The cult classic 1989 film adaptation was directed by Mary Lambert and written by Stephen King himself. Pet Sematary Two followed in 1992. The sequel was not widely successful or well received.
The new adaptation seems to differ from the 1989 adaptation in a major way by swapping out the fates of the children. Accordingly, the "Sematary" itself will receive more backstory, judging on the trailer footage. There may be other changes in store as well.
Despite some changes, though, familiar elements such as the infamous Zelda seem to be intact. The importance of the casting of neighbor Jud Crandall is equally important to the success of the adaptation. Veteran actor John Lithgow plays Crandall in the new film.
Herman Munster himself, Fred Gwynne, played Crandall in the 1989 adaptation. Fred Gwynne's performance in the original was widely admired and considered one of the most iconic aspects of the film.
Are you looking forward to this new Pet Sematary film? Let us know in the comments.
Please check out our other horror film coverage here at Haunted MTL.