It's time for fans of Italian horror to celebrate and reaffirm their sense of superiority. Legendary director Dario Argento's latest thriller, Dark Glasses, will have a theatrical premiere in New York and Los Angeles in the first week of October. The film will land on exclusive Shudder streamable the week after.
We have all the details for you in a press release from Shudder. But first, check out the trailer for this anticipated release.
Shudder and IFC Midnight Announce U.S. Theatrical Run of Dario Argento's Dark Glasses Beginning October 7 and Streaming Debut on October 13
SHUDDER AND IFC MIDNIGHT ANNOUNCE U.S. THEATRICAL RUN OF DARIO ARGENTO'S GRIPPING ITALIAN THRILLER DARK GLASSES OPENING IN NY AND LA FRIDAY, OCTOBER 7
THE HIGHLY ANTICIPATED FILM TO STREAM EXCLUSIVELY ON SHUDDER THURSDAY, OCTOBER 13
NEW YORK – August 30, 2022 – Shudder, AMC Networks' premium streaming service for horror, thrillers and the supernatural, and IFC Midnight announced today a theatrical run for the hotly-anticipated Shudder Original Italian thriller Dark Glasses beginning Friday, October 7 at the IFC Center in New York and at the Laemmle Glendale in Los Angeles, ahead of the film's streaming debut on Thursday, October 13. Additional theaters, to be announced later, will follow beginning Friday, October 14.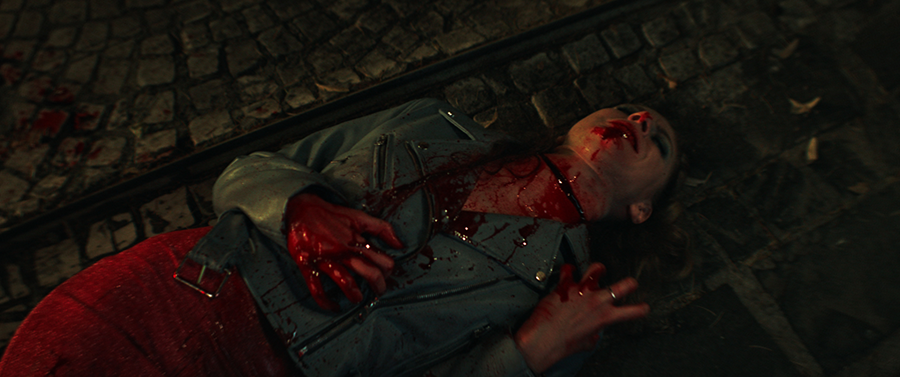 The long-awaited return from Italian master of horror and acclaimed writer-director Dario Argento (Suspiria), the film stars Ilenia Pastorelli, Andrea Zhang and Asia Argento.
In Dark Glasses, an eclipse blackens the skies on a hot summer day in Rome – a harbinger of the darkness that will envelop Diana (Pastorelli) when a serial killer chooses her as prey. Fleeing her predator, the young escort crashes her car and loses her sight. She emerges from the initial shock determined to fight for her life, but she is no longer alone. Defending her and acting as her eyes is a little boy, Chin (Zhang), who survived the car accident. But the killer won't give up his victim. Who will be saved?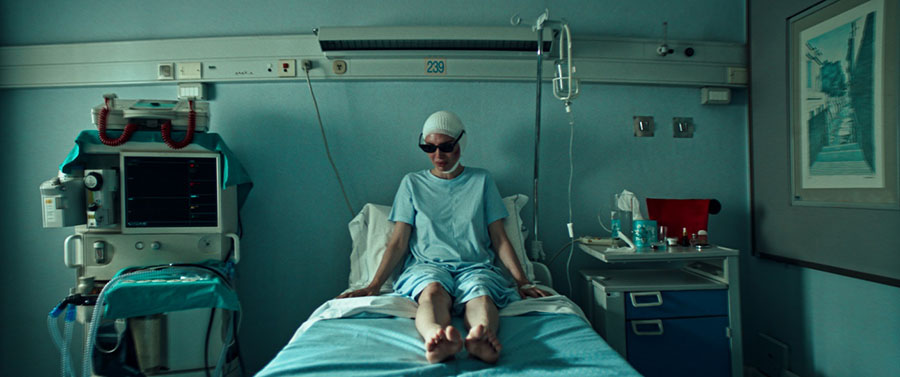 Dark Glasses is written and directed by Dario Argento (Suspiria), produced by Urania Productions along with Conchita Airoldi and Laurentina Guidotti, and Getaway Films along with Brahim Chioua, Vincent Maraval and Noëmie Devide.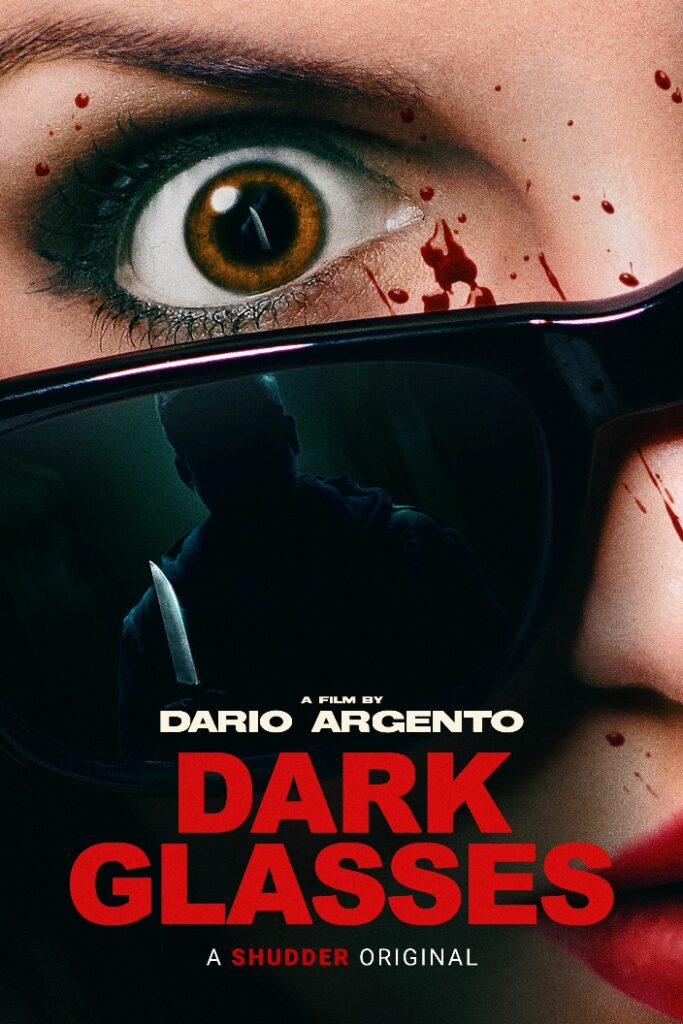 DARK GLASSES
Genre: Horror/Thriller
Country: Italy/France
Runtime: 87 minutes
Year: 2022
Language: Italian
Rating: NA
ABOUT SHUDDER
AMC Networks' Shudder is a premium streaming video service, super-serving members with the best selection in genre entertainment, covering horror, thrillers and the supernatural. Shudder's expanding library of film, TV series, and originals is available on most streaming devices in the US, Canada, the UK, Ireland, Germany, Australia and New Zealand. For a 7-day, risk-free trial, visit www.shudder.com.
ABOUT IFC MIDNIGHT
Established in 2000 and based in New York City, IFC Films is a leading U.S. distributor of independent film. Its unique distribution model makes independent films available to a national audience by releasing them in theaters as well as on digital and cable's Video On Demand (VOD) platform, reaching nearly 50 million homes.
Recent releases include Ruth Paxton's A BANQUET, Hannah Bergholm's Sundance critical hit HATCHING, and Eskil Vogt's THE INNOCENTS. Some of the company's successes have included Andy Nyman's critical darling GHOST STORIES, André Øvredal's box-office success THE AUTOPSY OF JANE DOE, Peter Strickland's modern giallo BERBERIAN SOUND STUDIO, Natalie Erika James' RELIC, SWALLOW from Carlo Mirabella Davis and the award-winning and cultural phenomenon THE BABADOOK. IFC Midnight is a sister label to IFC Films, and is owned and operated by AMC Networks Inc.
Add more Argento to your collection! (Sponsored)
Is your Italian giallo collection complete without a Blu-ray copy of Dario Argento's Deep Red? We think not! Pick up a copy from Amazon using our sponsored link. it helps out Haunted MTL and nabs you an amazing movie.