The electrifying series, Iskander, doesn't let you breathe until the very end.
Iskander, named Maroni, Les Fantomes du Fleuve in France, is a four-part thriller miniseries that doesn't embrace the natural horror bestowed upon it until the very end. You'll feel like your in a hallucinogenic nightmare with claustrophobia climbing up your insides, but it's not really scary. A nice mixture of disturbing madness and simple cop drama, Iskander plays out more like an extremely long film rather than a series.
You know how when you watch a show, it feels like a show? Well, not this show and it makes it very hard not to watch in one sitting.
It's not new. The series aired in France in 2018 but I'm sure it was unknown to the States until Shudder bought the rights and began streaming it on December 19, 2019. It's so obscure, I couldn't even find a trailer on YouTube to upload, and it has very little online presence. This is unfortunate because Iskander is way too good to go unnoticed.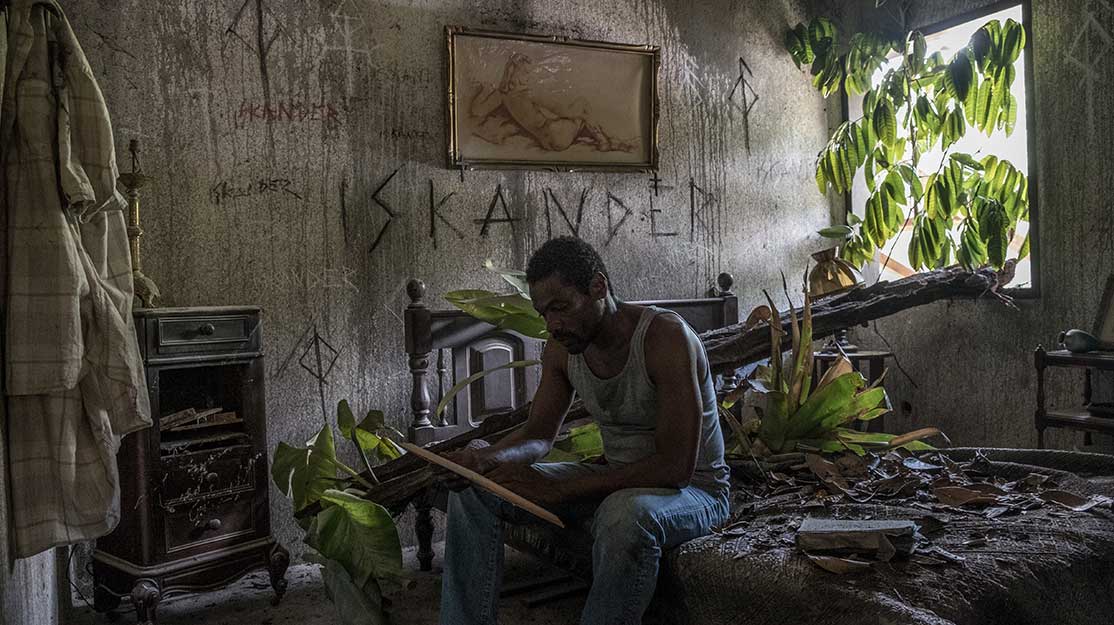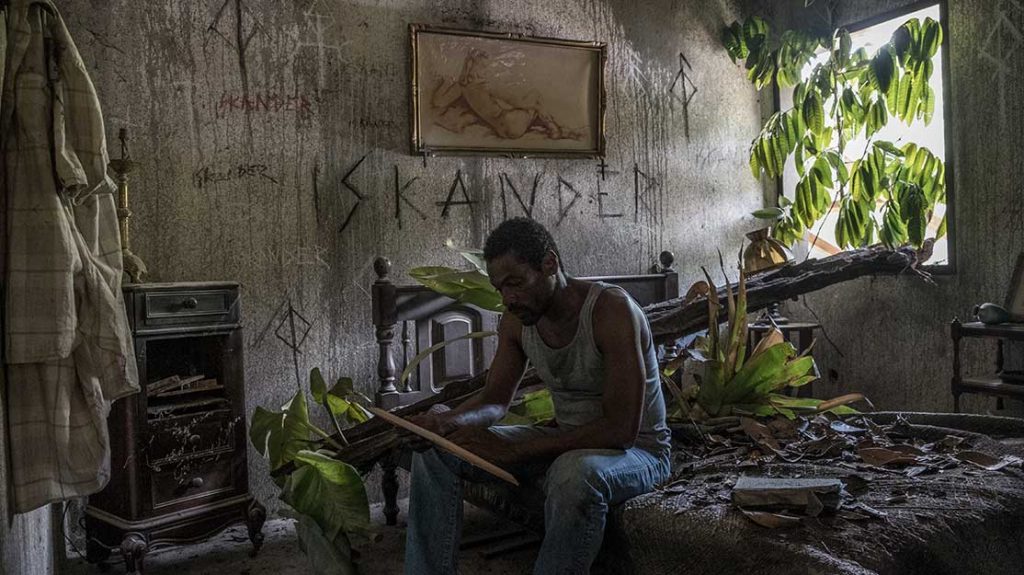 Disturbing cop drama
It starts with distraught cop Chloe (Stephane Caillard) who is transferred to Cayenne, the capital of French Guiana, after an alleged disagreement with her commanding officer. Why she's distraught we won't learn until much later but it's easy to figure out. On her first day, her VERY first day, Chloe and her new partner, Joseph Dialo (Adama Niane) are confronted with a gruesome ritualistic crime.
A couple is brutally slaughtered on their boat, strung up in the air beside a sloth emptied of blood, with their young son missing. From there on, it's nothing but one twisty revelation after the other, as Chloe and Dialo struggle to find the missing boy before it's too late.
The best thing about Iskander, outside of the unbelievable story, is that it moves quickly. By the end of Episode 1, we have all the information we need. The plot doesn't slow down once, not even to take a breather. It just crams everything out in the first 45 minutes and then by the third episode we've entered a creepy world of Voodoo and necromancy.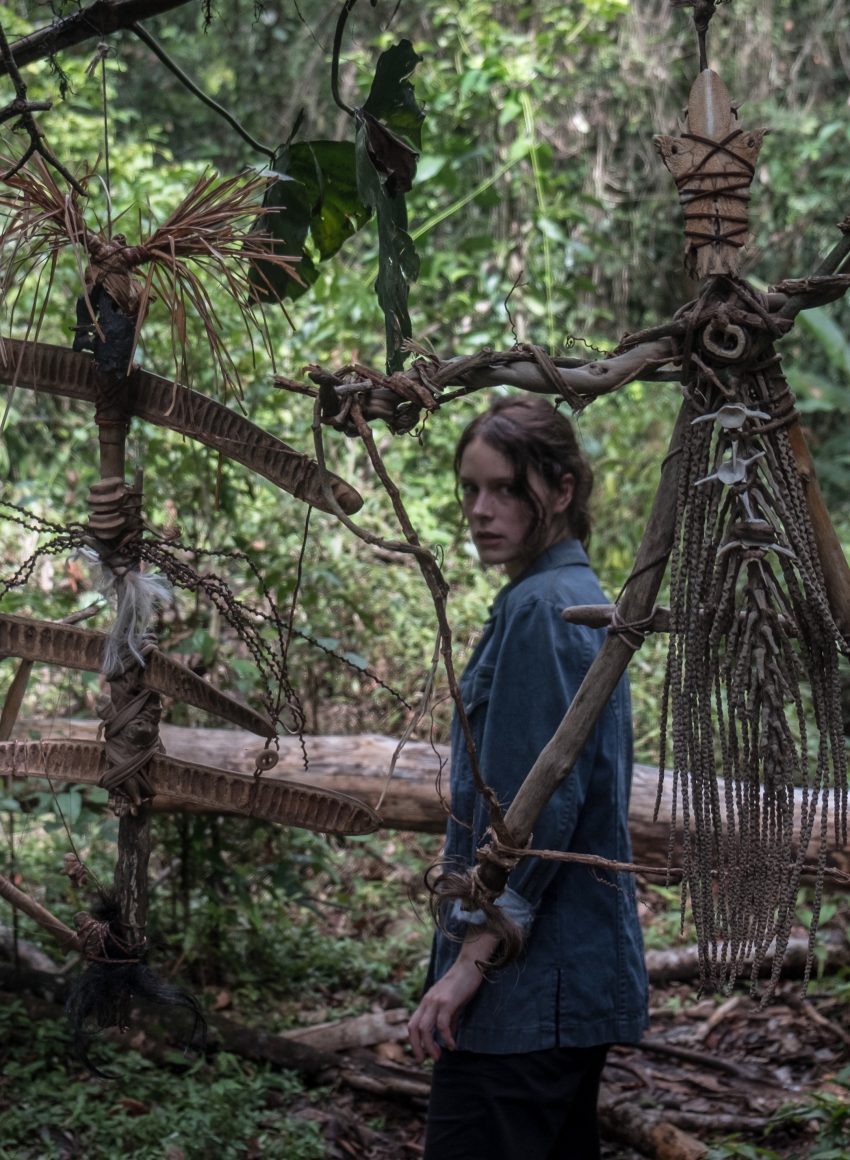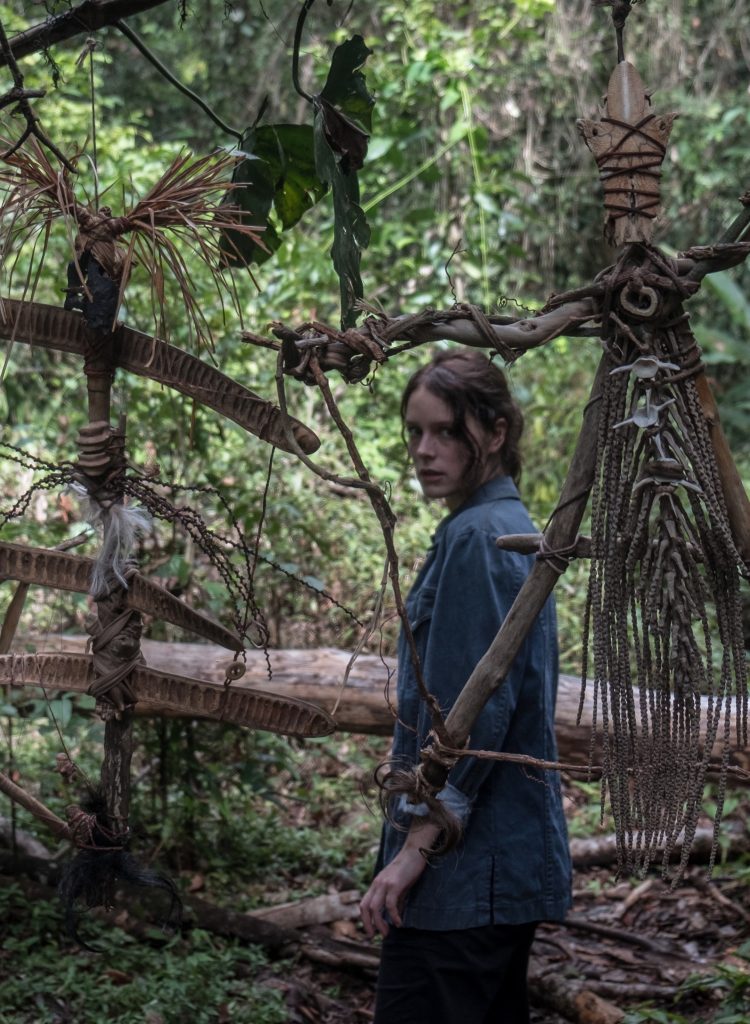 Imagine Fight Club taking place in a country where fear of Voodoo ruled the locals. Everyone seems to be involved, and they're not quiet about it either. We learn in the very first episode what the series' title "Iskander" means. A forest spirit who rules over nature. He is cruel but fair, like nature itself, and those who can't let go of the past cling to him as their last hope.
Final Verdict
Iskander is all about change. Each character has suffered a loss and has a hard time letting go of what once was. After all, death really only hurts those we leave behind. However, life doesn't stop just because you want it too, you can't go back and resurrect a mistake or a tragic event. It's not possible.
The end might not be what everyone wants but I loved it. It's tragic but also very beautiful.
(4 / 5)
All images taken from Google images.