Sabrina the Teenage Witch has been through a lot of adaptations. Originally a comic by George Gladier and Dan Decarlo and published by Archie comics, it was later turned into a live-action sitcom and a cartoon series. Each of these was lighthearted views of a girl who was half witch, half mortal. She tackled teenage dramas, with the added help/hindrance of a magical legacy.

The Chilling Tales of Sabrina is the newest iteration. A Netflix original, it was developed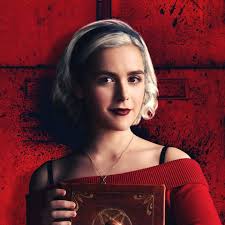 by Roberto Aguirre-Sacasa. And it takes a darker look at the teenage witch. 
I was drawn in almost at once by just how cute and creepy the vibe was. The house that Sabrina shares with her aunts is big, dark, creepy and still warm somehow. Sabrina's the brightest dressed character on the show, sporting her traditional red almost constantly. The aesthetics were just spot on.
The storyline is sort of predictable. It centers around Sabrina having to decide if she wants to be a witch, or remain in the mortal world. I can't think of a time in the show when I was surprised by an outcome.

I do want to talk a little bit about the show's decision to split the character of Salem into two. In every other iteration, Salem was a warlock that was turned into a cat as punishment for trying to take over the world. In the new show, Salem is a familiar that Sabrina summons. He doesn't talk. 
He does show up in the most badass way possible, though. Seriously, the scene where he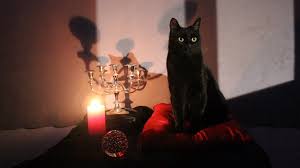 showed up in Sabrina's room, as a large demonic writhing creature, then transformed into a precious little house panther was fantastic. 
Then there's Cousin Ambrose, who is on house arrest with the aunts. He's a fun, sarcastic compliment to the cast. 
Honestly, the whole cast was super likable. Aunt Hilda and Zelda were funny as hell. Sabrina's classmates are genuinely likable, especially for teenagers. 
I'd give this show a four out of five. If you're looking for a cute slightly spooky show, this is a good choice. I'm looking forward to digging into season two.
(4 / 5)