Shudder seems to have a handful of surprises in store for this September, but the highlight of the month is clearly the premiere of Creepshow.
Train to Busan
The 2016 South Korean zombie film is a great addition to the Shudder library. Train to Busan is directed by Yeon Sang-ho and stars Gong Yoo, Jung Yu-mi, and Ma Dong-seok. This zombie action thriller primarily keeps the action on a training speeding to Busan as the apocalypse begins. The film was critically praised on Rotten Tomatoes with a 95% critical rating. Additionally, Train to Busan has an animated prequel titled Seoul Station, which is also available on Shudder.
Hell House LLC III: Lake of Fire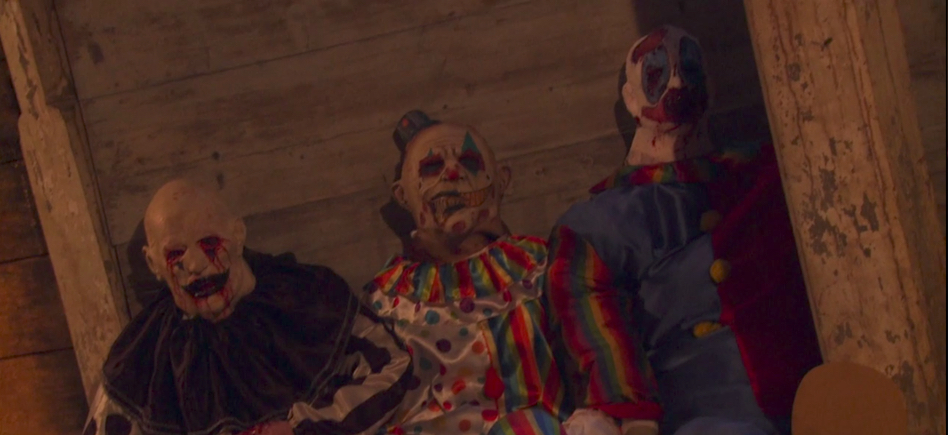 The Hell House LLC series' newest entry, Lake of Fire, lands exclusively on Shudder like the previous two films in the series. The first films were solid found-footage horror flicks revolving around a location of an infamous and supernaturally-tinged haunted house attraction. Impressively, the series does a lot to build up the lore of the fictional Abaddon Hotel across two installments. You can likely expect more revelations in the third film. The film is directed by Stephen Cognetti, director of the first two films, and stars Gabriel Chytry, Elizabeth Vermilyea, and Sam Kazzi.

Surprise Films
One thing that is interesting about Shudder's schedule for September is that two films are complete surprises. It's definitely an interesting way to deliver content that is unlike a lot of streaming services. Subscribers are just going to need to poke around Shudder's social media and see if any clues are dropped.
A personal guess? One of the surprise films should be the original Creepshow. It would make sense considering it is not currently on Shudder, and the series begins this month, right? We're already shivering with anticipation over what the surprise films may be.
Creepshow
The big addition to Shudder's library is obviously the premiere of the ongoing Creepshow series. We have covered developments of Creepshow extensively and the show is one of the most-anticipated horror productions out there for Haunted MTL readers.
What Else Is On Shudder for September?
The horror streaming service will be adding great content all throughout the month. Here is a full listing for the U.S., Canada, and the U.K.
Please continue to check out Haunted MTL for more Shudder updates.