Hold on to your cowboy hats and bolo ties because the king of the Drive-In is back! Horror host icon Joe Bob Briggs is back with Shudder again. Only this time, he is delivering a weekly double feature with the newest update to The Last Drive-In.
Check out the trailer below and read all about the exciting project.
About the Last Drive-In
The Last Drive-In first came to Shudder in 2018. It arrived as a 24 hour live stream marathon of films hosted by Briggs. The live stream included classic horror hits, such as Sleepaway Camp (1983). But also included more unique and forgotten gems, like Tourist Trap (1979). Accompanied by Darcy the Mail Girl (former adult-film star Diana Prince), Joe Bob Briggs would introduce the films in his signature style as well as break up the film in spots to share a little of the history of the film.
The first installment of The Last Drive-In, intended to be a one off production, was so popular that the Shudder servers crashed. Fortunately, Shudder archived the stream for future enjoyment. This also resulted in two more marathons. The first was the Thanksgiving-themed "Dinners of Death." The second was the Christmas-themed "A Very Joe Bob Christmas." These marathons were shorter, but none-the-less very well received.
It seems that fans of Joe Bob Briggs have pulled a hat-trick and convinced Shudder to have Joe Bob host a regular series. The new, weekly marathon will be a nine-installment series of double features.
The Last Drive-In returns to Shudder, weekly, on Friday, March 29th.
From MonsterVision to The Last Drive-In
Joe Bob Briggs may be a name you are quite familiar with if you have followed horror hosting over the years. Joe Bob Briggs is a prolific writer and film scholar. For most though, he is recognizable as the host behind TNT's MonsterVision from 1991 to 2000. The cancellation is still widely criticized, given the popularity of MonsterVision at the time.
Joe Bob Briggs' recurring hosting joke are his famous Drive-In totals during his introductions. Check out the current marathons on Shudder and let us know what you think!
So, are you excited about a weekly double feature hosted by the iconic horror host? If you've never experienced the hosting style of Joe Bob you are in for a treat.
Please, do it for him.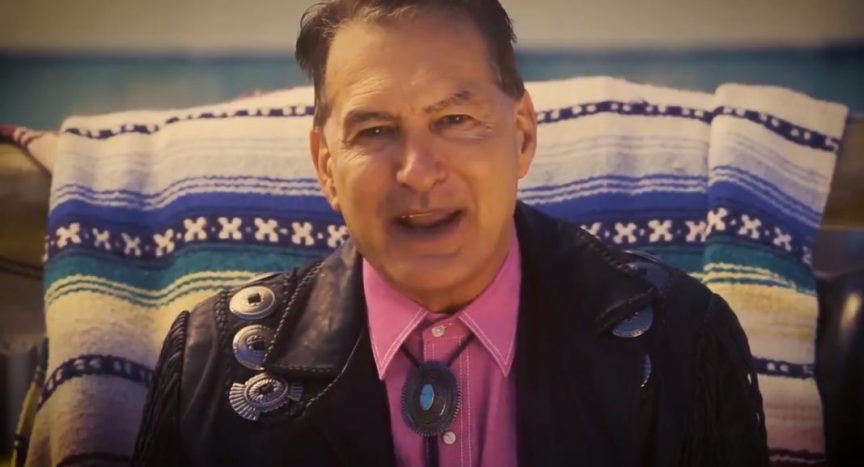 And be sure you stick with Haunted MTL for more horror news, including continuing updates on The Last Drive-In.