Summer of 84 is a 2018 Drama, Suspense, HORROR film directed by Francois Simard, Anouk Whissell, and Yoann-Karl Whissell. It's currently available on Shudder, and the ending alone is worth the $4.99 this month.
WARNING :: THIS MOVIE MAY CAUSE MOOD SWINGS FOR A DURATION OF WEEKS AFTER VIEWING. So, no big decisions right after, no important work meetings, no babysitting anyone else's kids, just give yourself some time to process!
Glad to get that out of the way. Moving on…
What's it About?
The suburbia teenage conspiracy theorist and his buddies investigate the suburbia 'good guy' cop on transparent evidence that he's involved in a string of disappearing boys. This is a multi-layered masterpiece that deserves more attention. Any age psychological horror fan will walk away from this film both devastated and pleased, just with a single watch.
I will rob you of the experience this film offers if I say too much about it. BUT! I must tell you that the atmosphere comprised of the acting, sound cues, and lighting works very well for the takeaway horror. Some jump scares are scattered throughout to balance the long, slow burn of the lasting horror.
The teenage boys being teenage boys is very well done as well as accurate. The sprinkle of humor adds strength to the characters. Each of the group of buddies having different personalities, interests, and home life creates a great team of private investigators. Or does it?
The filmmakers gave quite a bit of attention to the character development and depth, as well as the setting. Every detail is taken into consideration, every shot pieced together with 80's nostalgia.
Summer of 84 is Not Rated, but as far as the HORROR world goes, there's no need to lock the kids up and away to watch this one. Until the end…then you might want some alone time. Yeah, to calm yourself. 😉 In addition, the blood level is extremely low for the severity of the stabbing it felt like I took.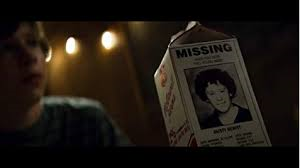 My Thoughts
I watched this a couple of weeks ago on a whim, and I'm glad I did. The horror brought through the final minutes caused my hand to reflex, on instinct, straight to cover my mouth…and stayed there until well after the credits rolled. This totally rocks my horror jollies.
Summer of 84 is a really good introduction to psychological horror. If you're not ready to give 'Hereditary' or 'Excision' a try, give this a go. It was a pleasant surprise, the horror vice squeezing my dreams for nights after.
Even though it shook my world in a couple different ways, I cannot give this film a full 5 Cthulhu. Why? Although the movie got very dark, I'm pretty twisted and have a taste for…more. If you're like me, this is still worth the watch, purely based on the payoff of this film. The cop's dialogue was a little annoying and at times exhausting, but other than that I can only think about this film in a positive way.
(4 / 5)
Looking for More?
Some similar GOOD movies to consider are 'It Follows', 'Head Count', and 'Super Dark Times'. Some books to look into are 'The Killing Woods' by Lucy Christopher and the beautiful, wonderful, 'Hex' by Thomas Olde Heuvelt
Photographs pulled from Google Images.
I know the conversation around this film shows polarizing thoughts, so I am very interested in YOUR thoughts. Tell me in the comments below! Let's start up our own conversation.