Remake vs Original: Episode Two
I come back with the second episode in our Remake vs Original series. This exists in attempt to learn more about the Horror films of our past that I have virgin eyes to. Watching the remake FIRST gives me better judgement and separation of each film. I'm able to go into each unbiased, provide spoiler-free thoughts on each individual film, and evaluate their relation to each other.
In the first episode Psychological Slasher: Maniac(2012) vs Maniac (1980) I learned a lot about the way filmmaking has changed over the years. If I had viewed either film five years ago, I'm certain my thoughts would be different. I'm extremely interested in revisiting all of the films in this series again in another five years to see how my thoughts have evolved.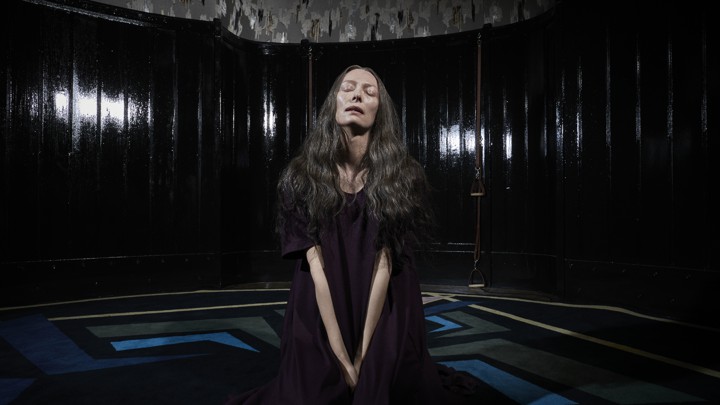 The basic premise of each are very similar, but both have their own style, grit, and excitements. We follow a young woman as she begins school at a prestigious dance academy. There's definitely something going on with the staff that's just not quite right. And there's a big performance coming soon…We'll follow this order:
Explore the 2018 remake directed by Luca Guadagnino
Dig into the 1977 original directed by Dario Argento
Discuss how the remake and original fit together
Recommendations
Suspiria (2018)
I have officially seen the most terrifying imagery of Body Horror known to man, thanks to the creators of Susperia (2018). Holy crap. This is staying with me for the rest of my life! Although lighting should be utilized more, the atmosphere leading up to this scene certainly boosts the experience. The audio adds to the slick style and format to create a film which seems very original and very well thought out and put together. Thom Yorke from Radiohead can lull me to sleep and make me feel like I'm being watched from behind, all at once.
We get to see the former red-headed step-child of Antonio Banderas, Dakota Johnson. The sensuality she brings to the overall film could be provided by none other, assuming her role as Anastasia Steele 2015's Fifty Shades of Grey taught her a few things. Her overall acting isn't anything special in Suspiria (2018), but it gets the job done. Now the ever gorgeous Tilda Swinton, she brings the BOOM!
Suspiria (2018) is available on Amazon Prime, but cost money just a few months ago, so if you get the chance, cut it on. Little ones should not be around for the viewing because of the crazy intense body scene, nudity and blood/gore. There's some very intense scenes and you'll find yourself confused to start, but trust that everything will come clear if you pay attention. Now I don't know how the original can stack up to this borderline masterpiece, but I guess we're gonna find out!
Suspiria (1977)
What a thrill ride Suspiria (1977) is! THRILL RIDE! The ins and outs of this Italian beauty weave us through the knot of uncertainty. The atmosphere is creepy and intense, the sound of crunching maggots will forever be stamped in my psyche. The use of lighting is very, very good and is definitely effective in setting and keeping the tone and feel of the movie. Even though the special effects tell me I am watching an older film, this storyline and situation is viable today.
Jessica Harper plays our new student, and young actors will do good to study her performance. Her face looks good next to technicolor lighting. The believability of her role adds to the strength in relationships, whether positive or negative relationships, on screen. The characters are built well, many with their own wants and desires.
The creepy soundtrack stands out as a favorite. I hear many similarities to modern Horror soundtracks. In Susperia (1977) we listen to the start of music trends, the masterful pieces everyone else is trying to accomplish. Without this music the film would lay flat.
Suspiria (1977) is available on Tubi right now, free! And even though the ending is leaving me with a lot of questions and little satisfaction, I still think anyone who is interested in filmmaking or atmosphere studies should check it out.
How does Suspiria (2018) stack up to Suspiria (1977)?
I have to encourage anyone who has not seen either to watch the remake, and anyone who wants to grow experience with classic films to watch the original. They both have very good qualities, and they both have room to improve. As far as which film is better, I don't want to choose. If shoved in a corner I would say the remake is better, but that we can't forget the valuable lessons learned and experience gained from the first film.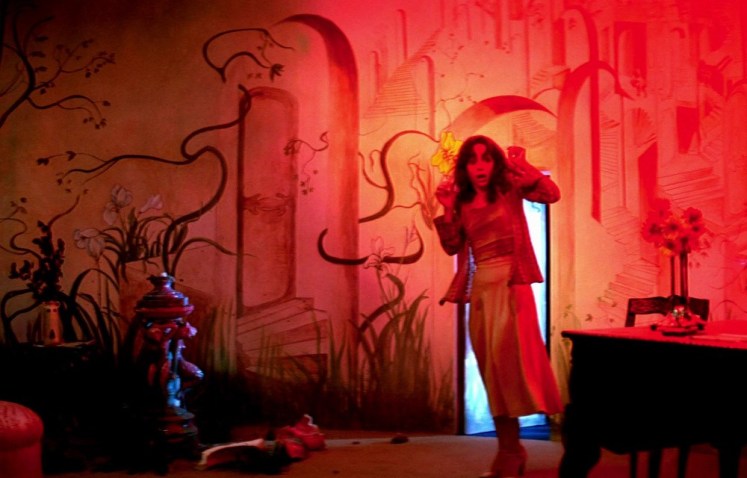 The two pieces follow the same character and situation, but approach the relevant issues very differently, leading the audience to two very different experiences. I'm certainly glad they both exist, but I'm even more happy that we have a decent remake, a remake worth making, a remake worth your time. I truly feel that if I watched the original first, my expectations for the remake would have damaged my overall experience.
Recommendations
Because I don't know many vintage films, I will recommend films released in this millennia. I hope this changes as I continue with the series!
The Witch (2015)
Hereditary (2018)
Apostle (2018) (Netflix)
Eli (2019) (Netflix) See my full thoughts here
Midsommar (2019)
I'm extremely interested in your thoughts! Did you like either better than the other? Which Remake vs Original should I dive into for Episode Three? Let me know in the comments below!
PARZZ1VAL: How to Connect