From Mark Gatiss and Steven Moffat comes a new captivating adaptation of Count Dracula in BBC's new gothic horror series.
As we stand here in the year 2020, it feels as if we've gone through at least one thousand adaptations of Bram Stoker's 1897 novel, "Dracula". Over a hundred years old and we can't stop pressing the "adapt" button. Even devoted fans might find themselves sighing in agony every time a studio announces that the King of Vampires is once again coming to screens near them.
Now its BBC's turn to be said studio as they put their own stake in the story, and I'm glad that they did. More of a remaking than a proper adaption, the first episode of BBC One's Dracula stays true to Stoker's narrative while adding in its own twists and turns.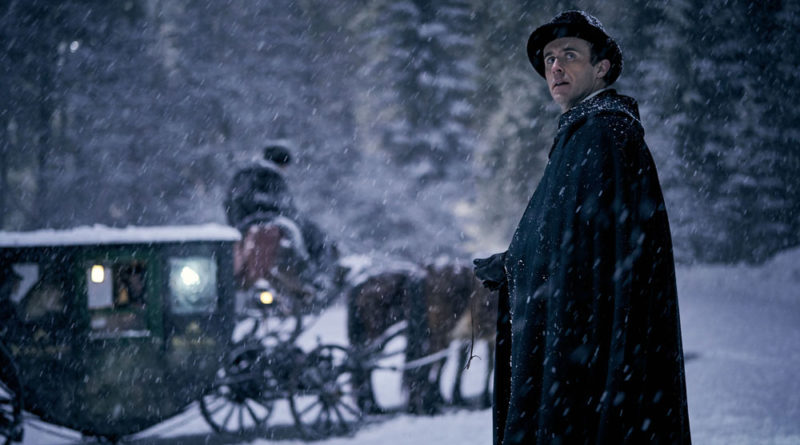 So far I can say that Dracula is bloody fun. Just gruesome enough to freak people out, a few WTF moments, but never strays into body horror territory. It's also hilarious. A Sherlock kind of hilarious, which makes sense because it was made by the same people.
One thing I love about the series so far is the painting of Dracula's character. He's not romantic or sympathetic the way many vampires have become nowadays. Some brooding misunderstood guy who stalks his "true love" as he writes poetry about how her beauty makes him suffer or some nonsense. Dark, mesmerizing, gruesome, and terrifying is this Count. He's no chivalrous gentleman.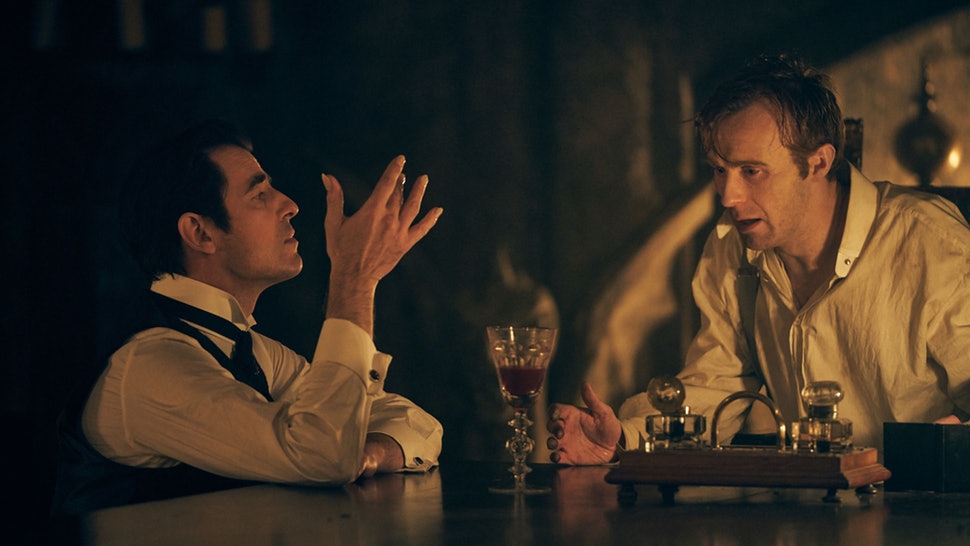 [Warning! spoilers ahead]
The series appears to have removed all traces of the original story's romantic subplot in favor of a much more disturbing "marriage". (This could change in Episode 2 so I can't be 100% sure). Remixing the narrative into a what-if scenario: What would have happened if Dracula wanted Harker instead of Mina?
The humbling of Jonathon Harker is perhaps the most dramatic change within the premiere episode. Turning one of literature's most famous heroes into a damsel in distress. I love it! Oh, and Van Helsing has also been gender-swapped. Abraham Van Helsing is now Agatha Van Helsing, a nun with more ascendency than an entire army of Huns.
The highlight of the episode is Claes Bang who gives an incredible performance as the title character. He seduces and terrifies more so than any other Dracula I've seen. He appears on the scene like a drug. Ugly and repulsing, until the moment when you start violently craving his presence. I know many will disagree, but I found Bang to be on the same level as Bela Lugosi, playing the monster like a demon that sets his toys alight once he grows tired of them.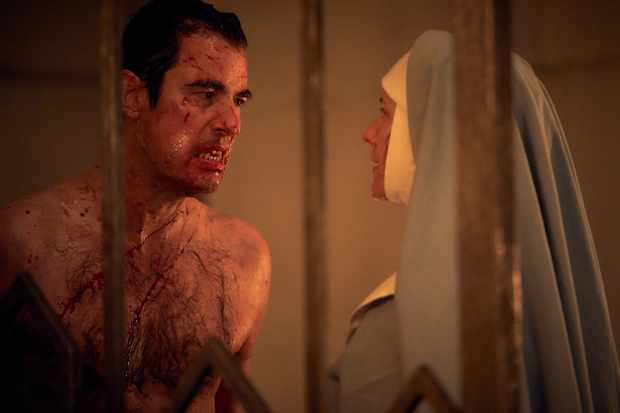 The first episode, "The Rules of The Beast", follows the opening of the novel. Young lawyer Johnathan Harker voyages to Transylvania to close a real estate deal with the Count. By the end of his first night, he realizes that he's in terrible danger and that he's not the only person trapped inside the castle.
When he first sees Dracula, the Count is an old man. However, as his stay progresses, Harker notices the Count growing progressively younger with each day. As his host grows younger and stronger, Harker himself starts growing weaker, as if the life is literally being sucked out of him.
The narrative is cut between past and present as an escaped Harker recaps his story to two nuns. One of which is Van Helsing. This back-and-forth sequence somewhat disrupts the flow of the story until the halfway point when it all pieces together quite nicely.

(4.5 / 5)