Meet 'Stranger Things' Frightening Forebears
by Eleanor Sciolistein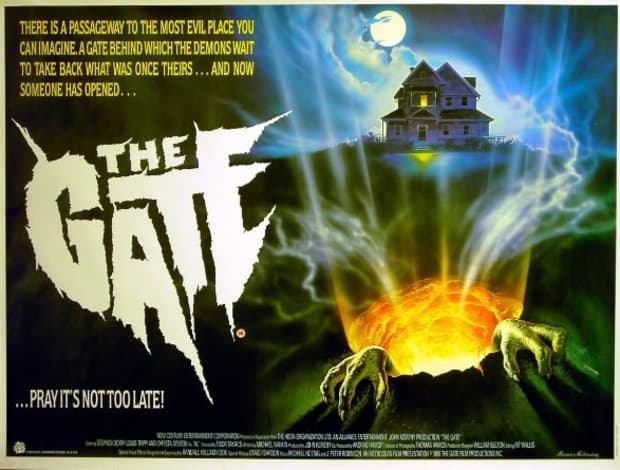 Unless you've been living under a rock for the past few years (or dragged unceremoniously into The Upside Down and are only now emerging) you will have seen, or heard of, Netflix's horror- adventure series Stranger Things. What you may never have heard of however, are some of the 1980's 'Goonies-meets-horror fantasy' films that directly influenced the series' content and aesthetic. One such guilty pleasure is the 1986 movie The Gate.

Re-watching The Gate one could be forgiven for thinking that they had stumbled across a forgotten episode of Stranger Things, so similar is the tenor, appearance and content of the film to that of the show produced three decades later.
The plot centres around the simplistic tale of best friends Glen and Terry (played by Stephen Dorff and Louis Tripp) who discover a portal to hell in Glen's back yard. Through the use of a heavy metal album sleeve and a sacrifice involving a deceased pet, the pair somehow manage to conjure forth a variety of diabolic deinzins of the underworld bent on wreaking havoc on earth.

Whilst those looking for a masterpiece of 'cerebrally stimulating high brow horror' should probably look elsewhere, for the less pretentious mere mortals amongst us The Gate is great fun. Providing the perfect mix of comedy and critters whilst pushing all of the same serotonin releasing nostalgia buttons bashed relentlessly by the Duffer Brothers.

The Gate is popcorn creature feature escapism at its silly but entertaining best. Where The Gate is most effective and draws the greatest parallels with its Netflix descendant however, is in its willingness to mix the lighthearted fantasy elements with actual balls to the wall horror. Rather than pulling its punches and presenting toned down, more 'family friendly' monsters the demons in The Gate are genuinely intended to be frightening.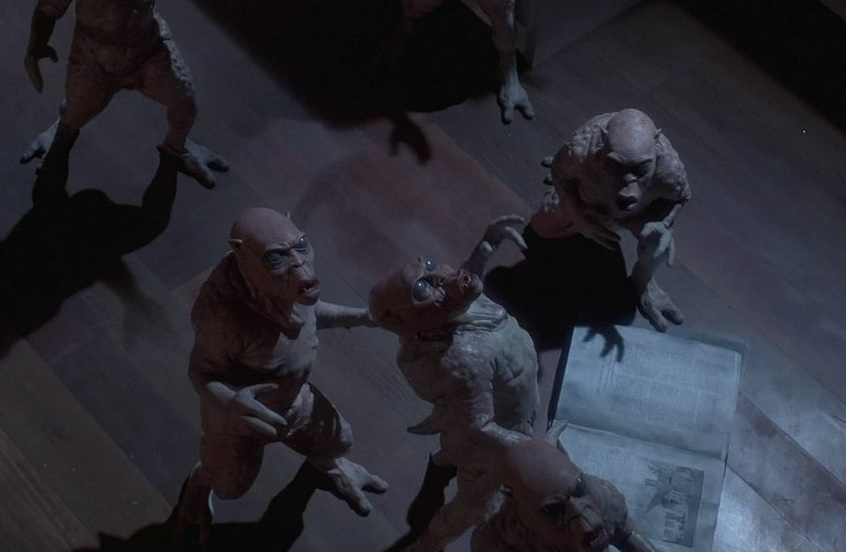 The diminutive minions, created through a clever mix of stop motion and forced perspective using dudes in rubber suits (and not to be confused the little yellow, dungaree wearing bastards from Despicable Me whose inescapable ubiquity is terrifying in itself) have a weight and solidity to them that is often missing from today's computer generated creations, whilst the no doubt budget decimating multi-limbed demon of the film's climax is pleasingly horrific and will leave the viewer pining for the days before CGI.