Today, I am continuing my intrepid journey into Netflix original horror movies to bring you a review of The Open House. This 2018 film is a low budget intruder story that seems pretty creepy from the preview and trailer. Unfortunately, the movie does not deliver at all. To me, it was really boring and the character motivations made no sense. 
What's it about?
Logan Wallace is a regular teenager living with his parents, who are hurting for money. Things only get worse when his father is killed in a hit-and-run. At the wake, a family friend offers for them to stay at her mountain vacation house that she's selling as long as they leave during open houses. So, Logan and his mom pile into the car and put their own house up for rent to make some cash. They encounter a creepy shopkeeper and a seemingly spectral man on the road before the real weird stuff starts happening. During an open house, while the Wallaces are gone, an intruder comes in and hides. The audience only sees his black boots, never his face.
At this point, you'd expect this to become a slasher movie, but you'd be wrong. Initially, the guy just does minor things, like moving objects slightly, turning off the hot water, and just in general sneaking around the house. At the climax of the movie, he kills a friend of the mother, knocks out Logan, and leaves the boy for dead by the side of a river. Oh, and, while trying to escape, Logan accidentally stabs his mom, killing her. That also happens, for some reason. Anyway, the movie ends with the intruder's car driving down a road, in the direction of another open house.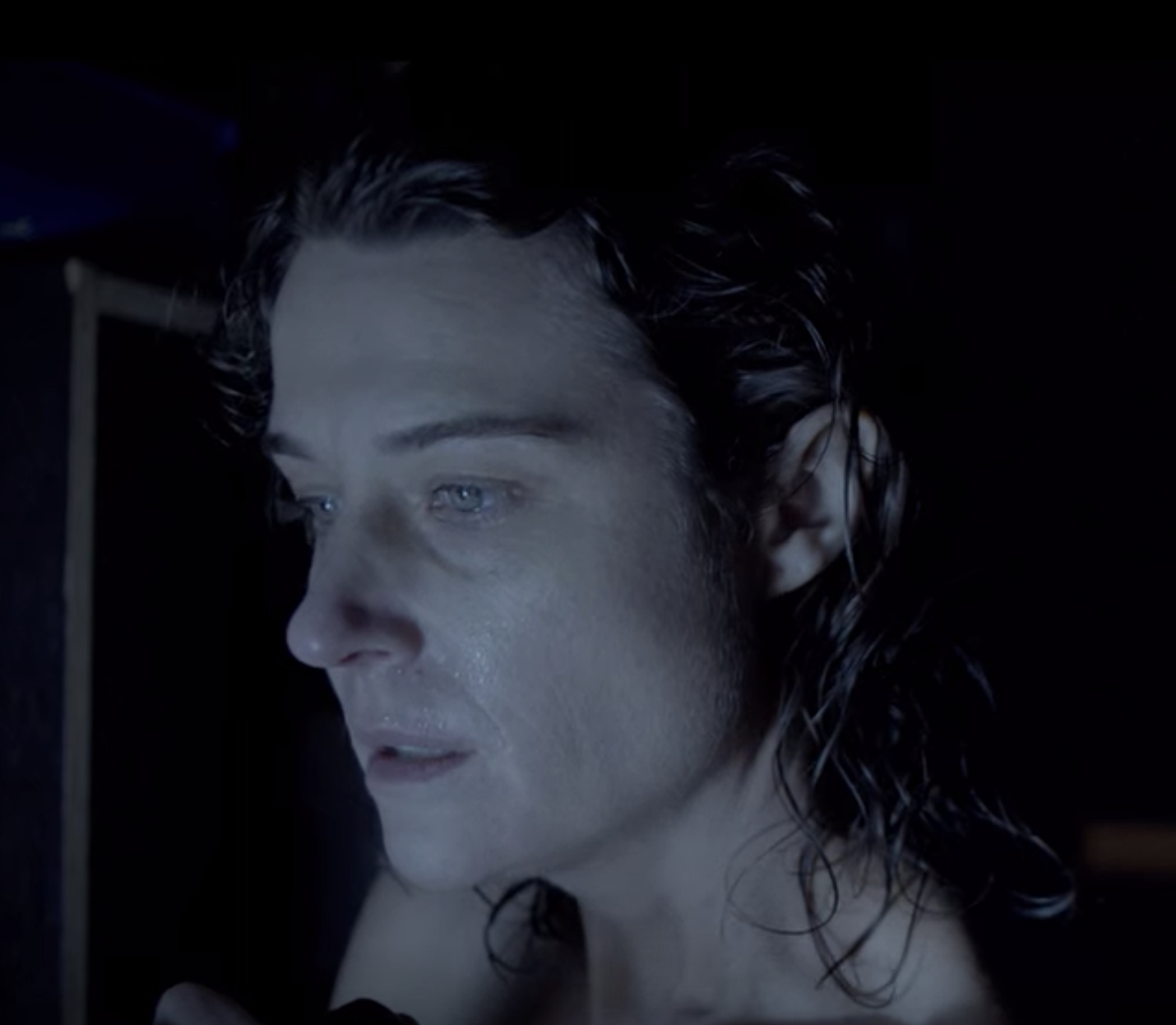 Start with the positives.
I thought the sound design of this movie was pretty good. It definitely set an eerie tone, which was necessary for a movie that took place in a gorgeous vacation house. I also thought that the way the camera kept a shallow focus the whole time gave the film an interesting look. That was definitely very noticeable, and might have been used to play up Logan's bad eyesight. This next one is probably just me, but I thought it was funny how the character's name was Logan, given the fact that Dylan Minette often gets mistaken for Logan Lerman. Overall, though, there was not a lot about this movie that I liked.
Okay, get to the good stuff
This movie is full of plot items that you think are going to lead somewhere and be relevant but instead are just dropped. Creepy guy jump scaring them on the way up to the house? Has nothing to do with the story. Son being an amazing runner? Nothing to do with the plot at all. Creepy shopkeeper who might be delusional about her husband's death? Nope, nothing at all to do with the story. If this movie were written better, all of these things would have been a part of the intruder's plan.
Let's talk about the intruder, actually. What was his endgame? He didn't seem to want to kill either of the Wallaces. He didn't buy the house. So why was he sneaking around trying to scare them without doing them permanent harm? Also, from a filmmaking standpoint, why was his identity never revealed? It seemed like the fact that he was only seen from the ankle down would lead to a surprising reveal, but it just added up to nothing.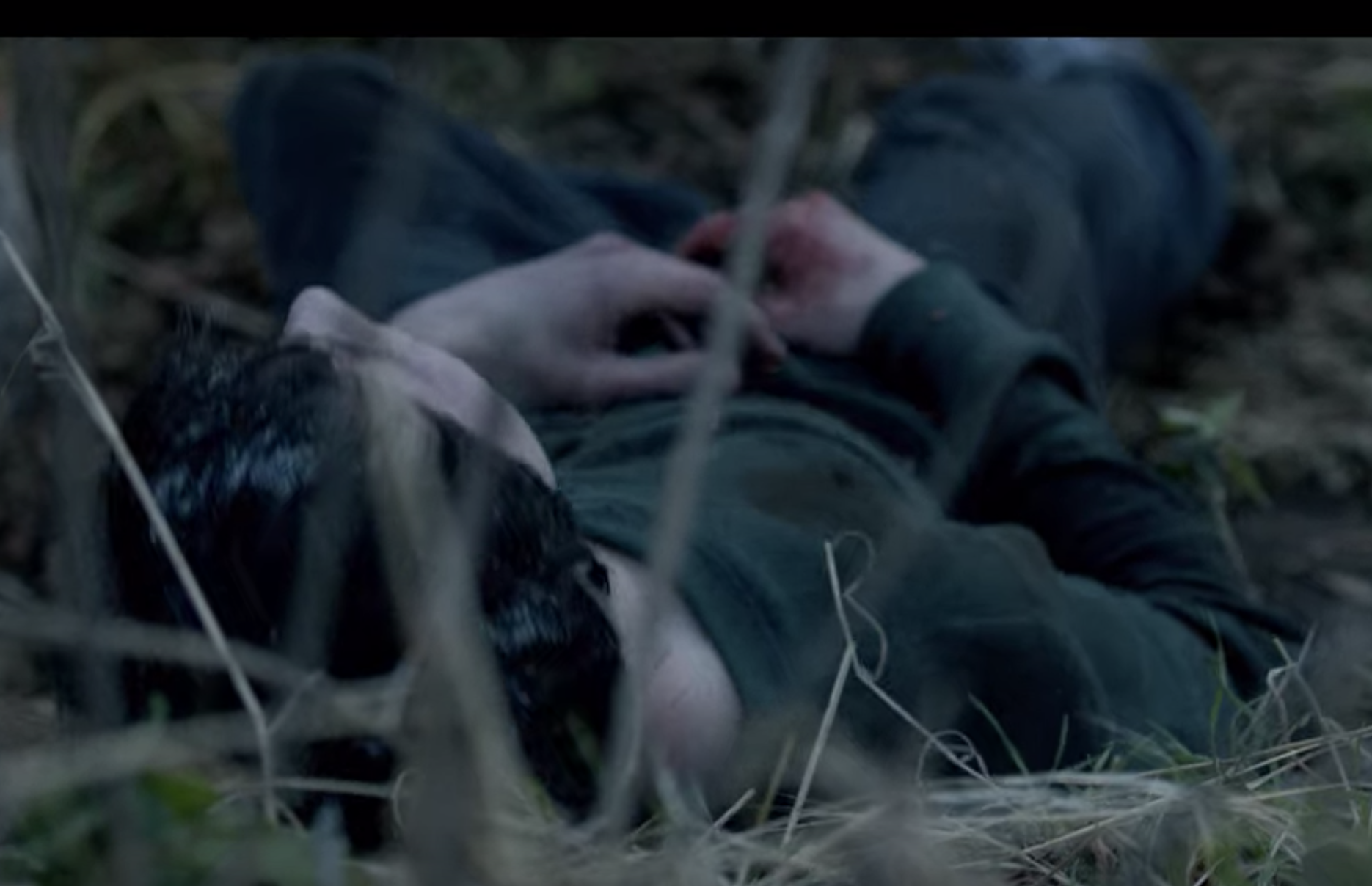 Final Thoughts
To me, the open house felt like all the worst qualities of Netflix movies combined. The budget was low, the script was messy and disorganized, and the performances were flat. Like almost all Netflix horror movies, the trailer made it seem way scarier and more interesting than it actually was. I would not recommend this movie to anyone, especially when there are way better examples of horror on the website (some of which you can find by checking out my other reviews). Overall, The Open House felt like a real waste of time.

(1 / 5)
X-Files, How The Ghosts Stole Christmas
Airing in December of 1998, How the Ghosts Stole Christmas is a classic monster of the week episode of the X-Files. Except, of course, it's ghosts, not monsters. Because it's Christmas, and there's no better time for a little ghost story than that.
The story
Our story begins like any good holiday evening should. Mulder is telling Scully a ghost story. They're sitting together outside a supposedly haunted house on Christmas Eve, waiting for the ghosts of two lovers to appear. The story is that they killed each other eighty-one years ago, that very night. Mulder is very excited to see some ghosts. Scully would rather be at home celebrating the holiday.
One of these people has a family life and a dog. The other only has his partner.
Eventually, the two of them do make it inside, where they find an elderly couple named Maurice and Lydia. They seem like a nice enough couple until things start getting weird. Doors lock and unlock as they please. Lydia and Maurice seem to appear and vanish. And, of course, some dead bodies are found.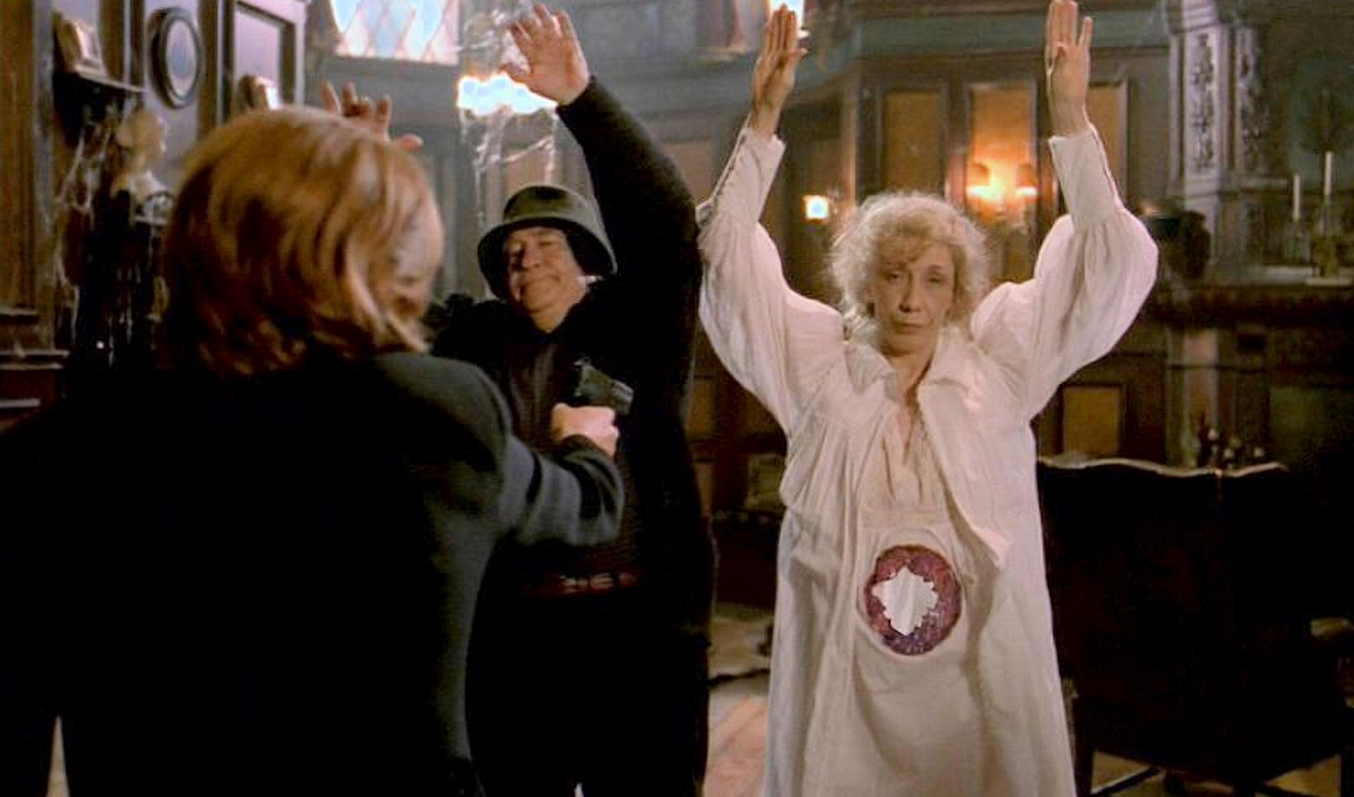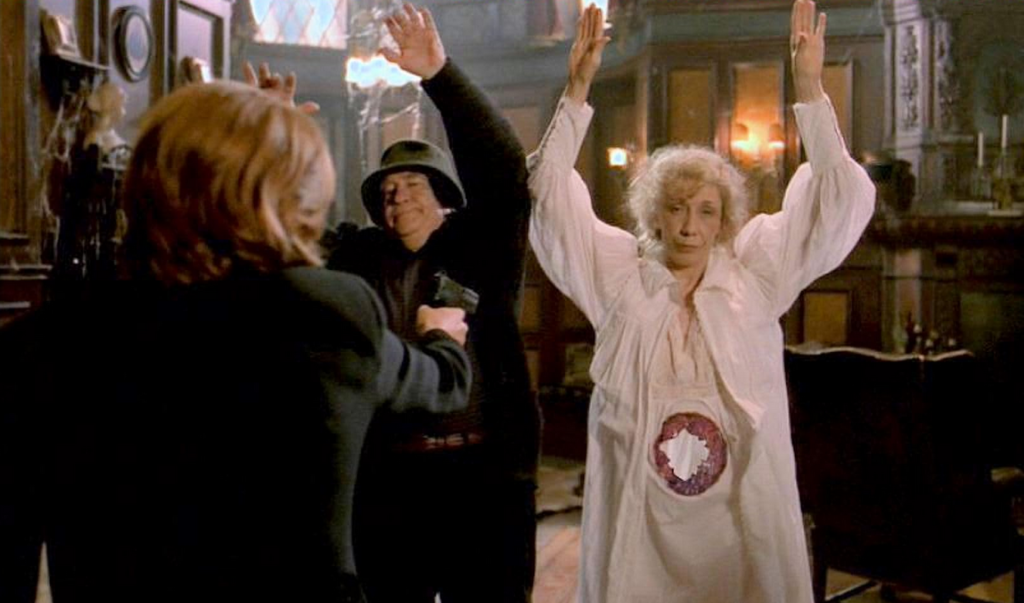 As Scully and Mulder try to find each other in this sprawling maze of a house, the ghosts are after them. They tell them terrible, insightful things about themselves and each other. The scary thing is that some of this is good advice.
The scary thing is how much of this Mulder and Scully needed to hear.
Eventually, our heroes escape, though they sure don't exorcise the ghosts in the house or themselves. Lydia and Maurice are left to enjoy their quiet Christmas Eve in the comfort of their love, no longer a raging fire of passion, but a warm bed of glowing embers.
What worked
First off, let me say that I'm a sucker for a bottle episode. Especially in a show like X-Files. (And it is a true bottle episode, being the cheapest episode of the season.) For the most part, our story takes place in one location, with just four actors. It is tense, it is tight, and it is intimate.
Honestly, this episode has everything going for it. Of course, David Duchovny and Gillian Anderson bring their A Game. And they're joined by two of the funniest comedic actors of all time, Ed Asner and Lily Tomlin. These people could read you the phone book and have you in stitches.
But the writing is also exemplary. Mulder and Scully are forced to take a good look at how they treat each other, for better or worse. They have to consider their relationship, the way they live their lives, and the darker voices in their heads.
In the end, I think they come together beautifully.
Finally, I want to praise the location. The haunted house looks so much like Hill House, it can't be an accident. It's in turn freezing and warm, falling apart and beautifully maintained. The cobwebs and hanging sheets on the unused furniture are just classic. And with the massive fireplaces, bookshelves to the ceiling, and the well-stocked bar, the whole place has an air of old-fashioned comfort, left to rot.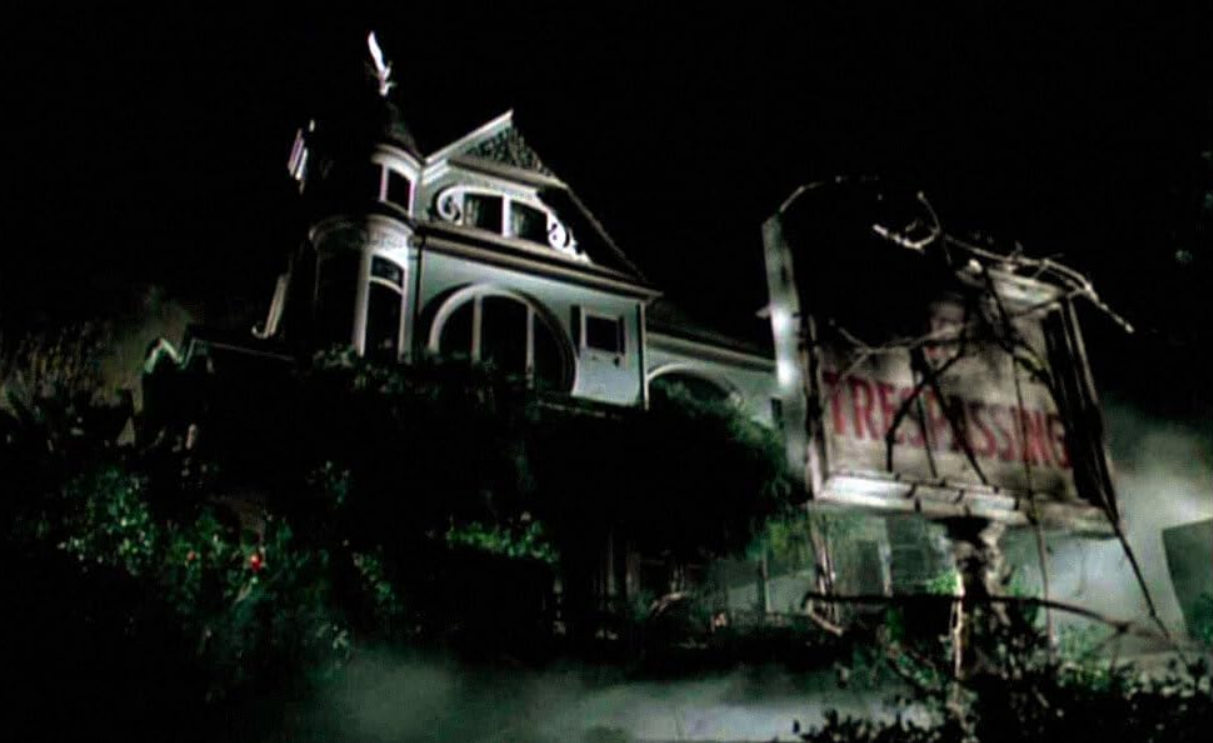 What didn't work
I honestly cannot think of one thing that didn't work in this episode. It's funny, it's touching, it's dark. It's the perfect Christmas episode of television.
In the end, How The Ghosts Stole Christmas is a dark, spooky little tale. It's filled with scares and chills but still manages to warm your heart. And if you want to fit a little more blood and gore into your holiday watch list, this is a great way to do it.

(5 / 5)
Released in 1997, it would be understandable if you confused this Jack Frost with the movie of the same title that was released in 1998 and starred Michael Keaton. We are not talking about the Michael Keaton Jack Frost because it's not horror. It's also not good.
(Look at that, you're getting two reviews in one today. Merry Christmas.)
No, today we are talking about Jack Frost, starring Christopher Allport and Scott MacDonald. And it is possibly the most bonkers Christmas movie I have ever seen.
The story
We begin our tale in a very messed up fashion. A little girl asks her uncle for a bedtime story on Christmas Eve. The uncle tells her about a serial killer named Jack Frost who was caught after leaving bits of his victims inside pies. But there's no need to worry, the uncle explains. Because Jack Frost was caught and is being executed that very night.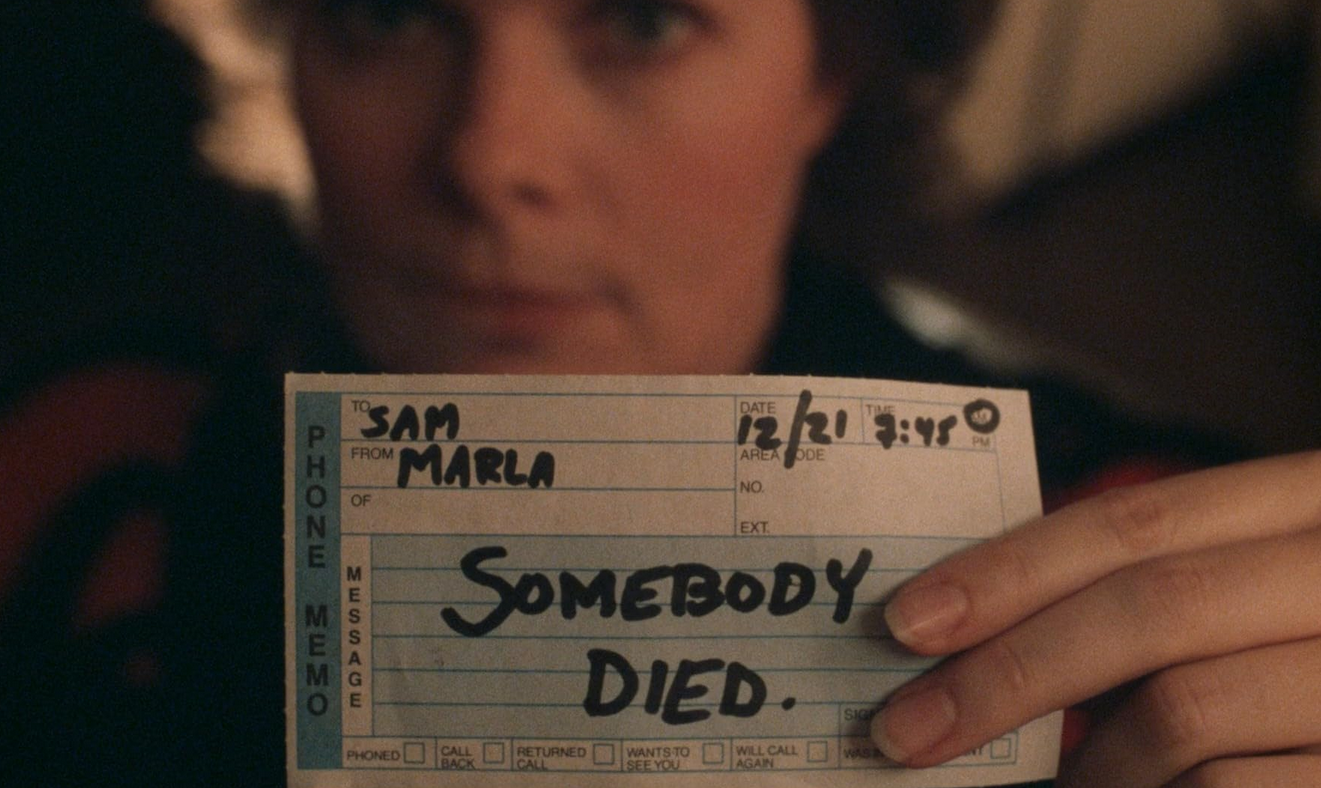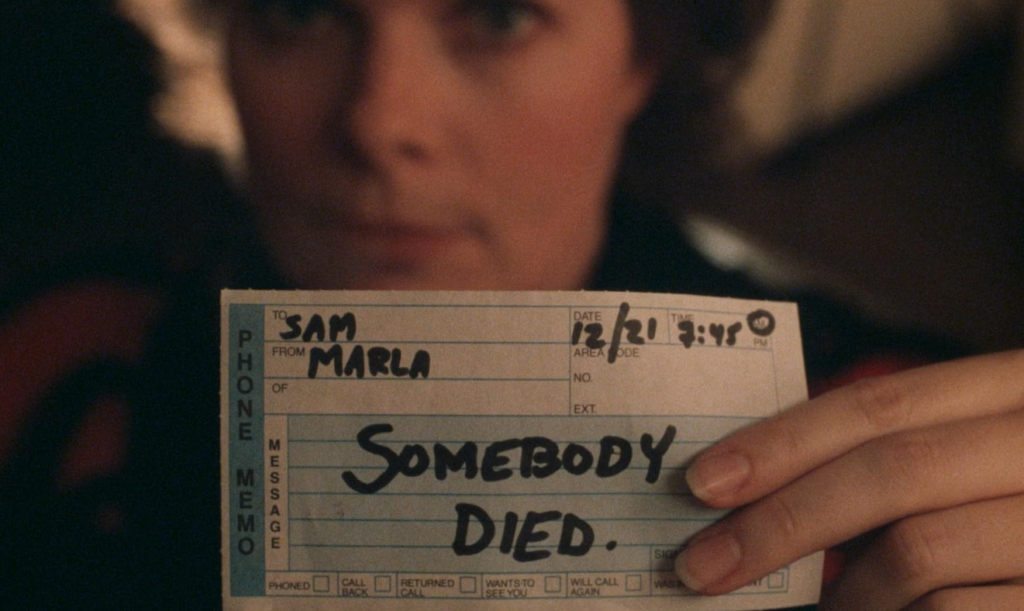 And we won't be hearing from these two characters again for the whole movie.
Instead, we cut to Jack, being transported to his execution. Somehow he manages to escape, only to be doused with some sort of acid and melted into the snow.
Meanwhile, the sheriff who caught Jack Frost, Sam, is trying to come to terms with his death. He's thankful that he's gone, but the nightmare just doesn't feel over yet.
Then, of course, people start turning up dead in his little town. And in spectacular ways.
Slowly, Jack Frost seems to work his way through a family called the Metzners. Even though it appears that this family didn't have a single thing to do with him. First, he murders their son, then proceeds to stalk the entire family.
Sam is joined by an FBI agent named Agent Manners and a scientist named Stone. Together they fumble around the tiny little town, trying to figure out how to kill Jack. Bullets do nothing. He can melt and slip through cracks. But hairdryers seem to do the trick.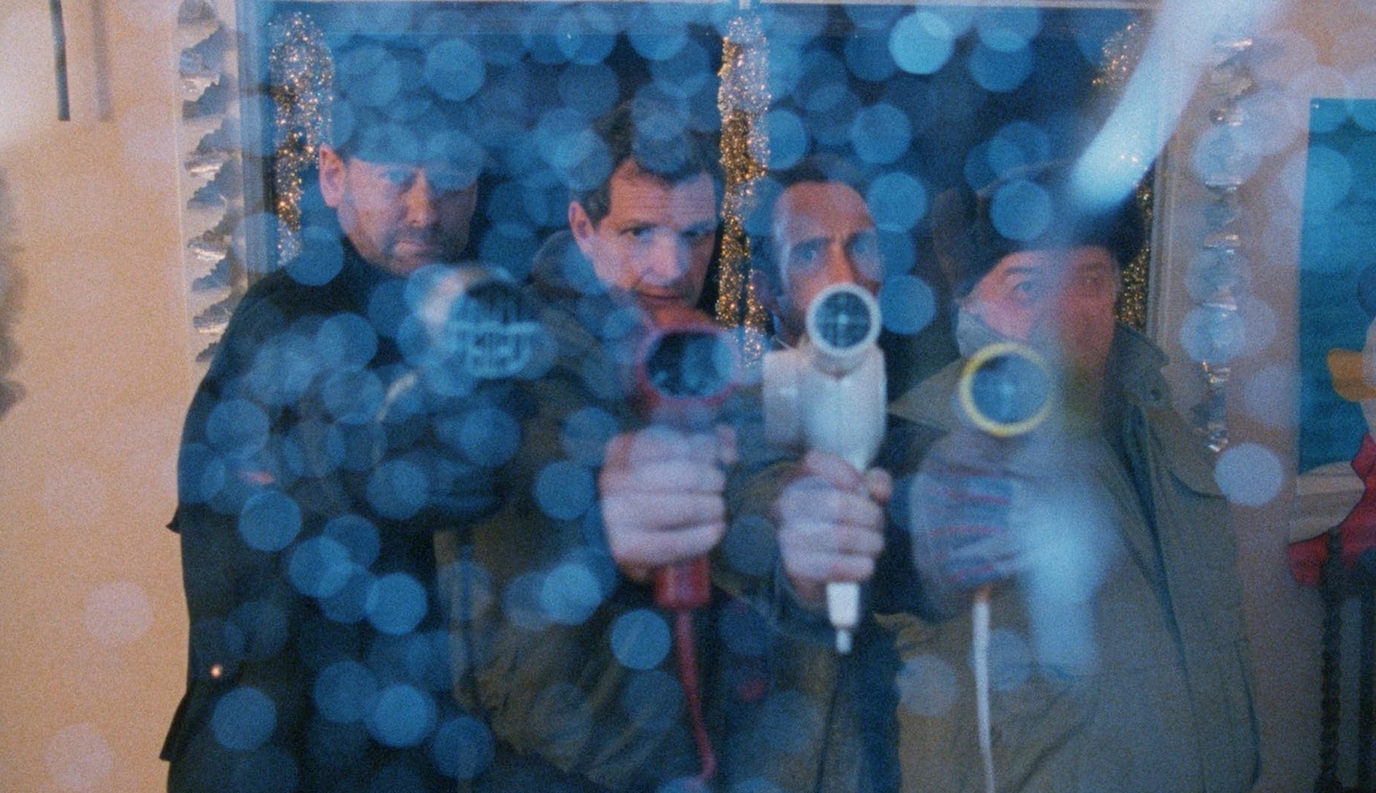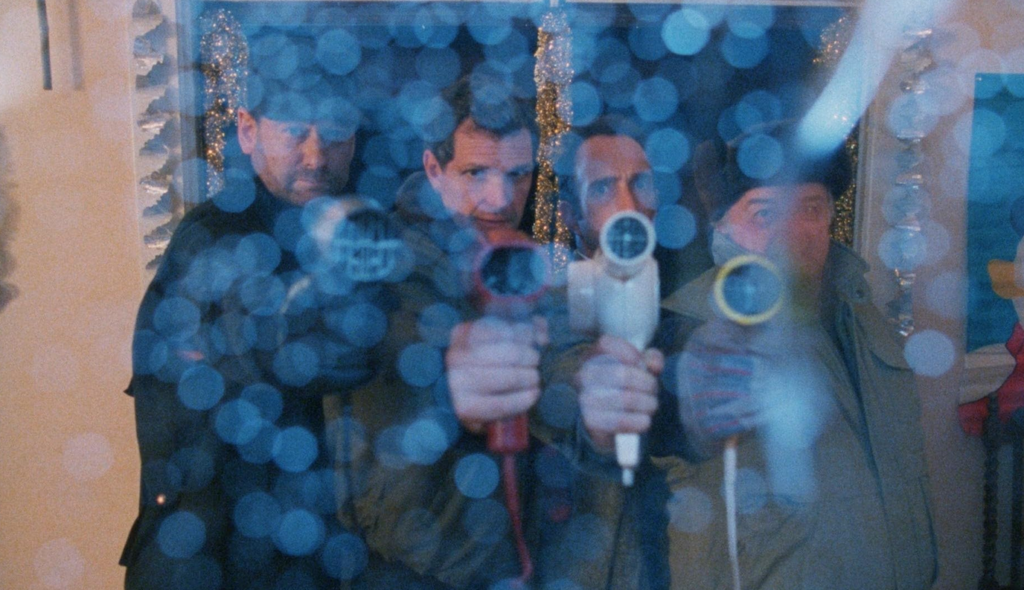 What worked
I'm going to be honest here. Nothing in this movie was good. The effects were bad. The writing is bad. The constant snow puns are bad. The acting is bad.
But it is this exact combination of bad aspects that makes Jack Frost funny. It is so intentionally bad that it is hilarious. None of the characters are likable, so we're not overly upset when they're murdered in horrific ways. None of the effects look real, but they look fun. The writing is awful, but it's hilarious.
And here's the greatest thing about Jack Frost. Everyone working on it is having fun. You can just tell that every single actor is having the time of their lives. Nobody was having a single bad day on stage here. And that alone makes Jack Frost enjoyable to watch.
What didn't work
One thing I have to say here is that the acting was just bad. It was not, I believe, intentionally bad acting. That is to say, it wasn't a talented actor acting badly for comedic effect. This was just bad acting from almost everyone in the cast. The two exceptions are Allport and Marsha Clark, who plays Marla. Everybody else is overacting so hard that they're pulling muscles. They're chewing the scenery so much that they're not going to have room for Christmas cookies.
Or oatmeal.
To enjoy Jack Frost, you need to have a deep appreciation for campy effects, bad snow puns, and really inappropriate humor. It's one of those movies where you turn off your brain, make sure all loose items are secured and your lap bar is completely locked, and enjoy the ride.
If you can do that, then you're going to have a great time with this movie. If not, don't worry. There's lots more holiday horror to come.
(4 / 5)
The Angry Black Girl and Her Monster (2023), a Film Review
The Angry Black Girl and Her Monster (2023) is an award-winning sci-fi horror film directed and written by Bomani J. Story.
The Angry Black Girl and Her Monster (2023) is a sci-fi horror film directed and written by Bomani J. Story. Inspired by Mary Shelley's Frankenstein, this unrated and award-winning film stars Laya DeLeon Hayes, Denzel Whitaker, Chad L. Coleman, Reilly Brooke Stith, and Amani Summer. As of this review, interested viewers can enjoy this film from Shudder with additional availability through purchase or rent.
After a sequence of tragedies and loss, Vicaria (Laya DeLeon Hayes) seeks to cure death. Despite her genius earning her a private school education, few take this ambition seriously. Those who see it think of her only as an example of a girl separated from reality. But all that changes when she has a breakthrough. Unfortunately for her, the systemic issues that oppress her neighborhood can't be solved as simply as curing death.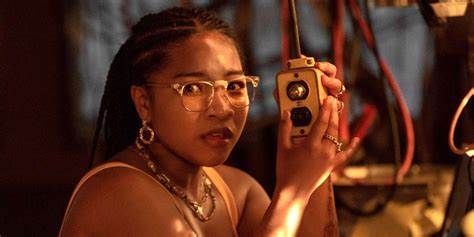 What I Like about The Angry Black Girl and Her Monster and Recognition Earned
This film received nominations from four separate film festivals. It won Best Narrative Feature by the Calgary Underground Film Festival and Best Horror / Sci Fi from Jim Thorpe Independent Film Festival. In addition, it received nominations for Best Narrative Feature from the Atlanta Film Festival and a nomination from the SXSW Film Festival.
The beautifully shot scenes earn respect, and the cast remains strong throughout. While Laya DeLeon Hayes executes the most demanding role, Reilly Brooke Stith (Aisha) and Amani Summer (Jada) elevate their material.
The Angry Black Girl and Her Monster dips its commentary into several hot topics. While I would have liked to see further exploration, it deals with scientific responsibilities, systemic issues facing Black Americans, and more. Needless to say, this film has ambition.
While particular elements vary in execution, this remains a unique approach to the dehumanization of these racist and systemic issues while telling an engaging story in the process. While I wouldn't consider this an arthouse film, it dips into that category in many ways.


Tired Tropes, Trigger Warnings, and Considerations
For a better viewing experience, don't take the film with the utmost realism in mind. An example of what I mean is how easily and unnoticed bodies are moved and hidden. As a metaphor or motif, it works better to serve the overall message.
As mentioned, many systemic issues come to light within the story, with varying levels of depth. Some examples include racial profiling, police violence, and microaggressions that stretch the "micro" aspect of the word. I also want to clarify that the film focuses on Vicaria's personal story, using these experiences when applicable to the plot.
Drug addiction and gang violence play prominent roles in the plot. As mentioned above, The Angry Black Girl and Her Monster addresses many of the systemic issues that make a thriving drug industry as opposed to dehumanizing those participating in it.
The titular Monster evokes levels of realistic body horror. While it's not particularly extensive, the rot remains present and vivid. Partly related, the film creates a surprisingly gory story.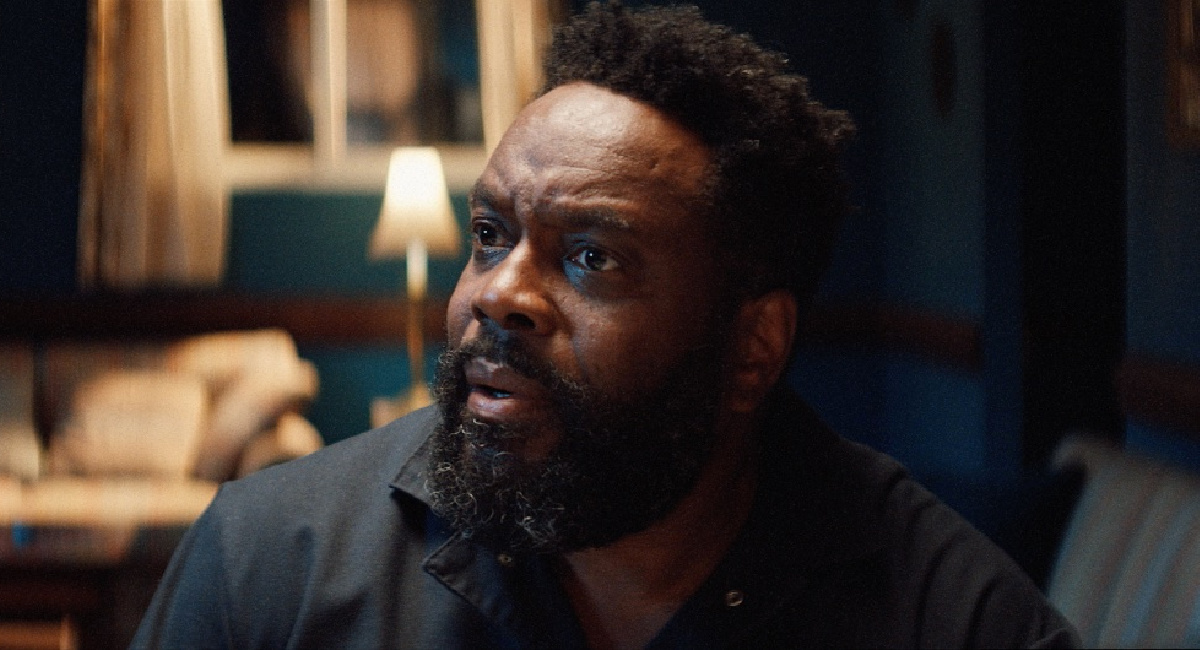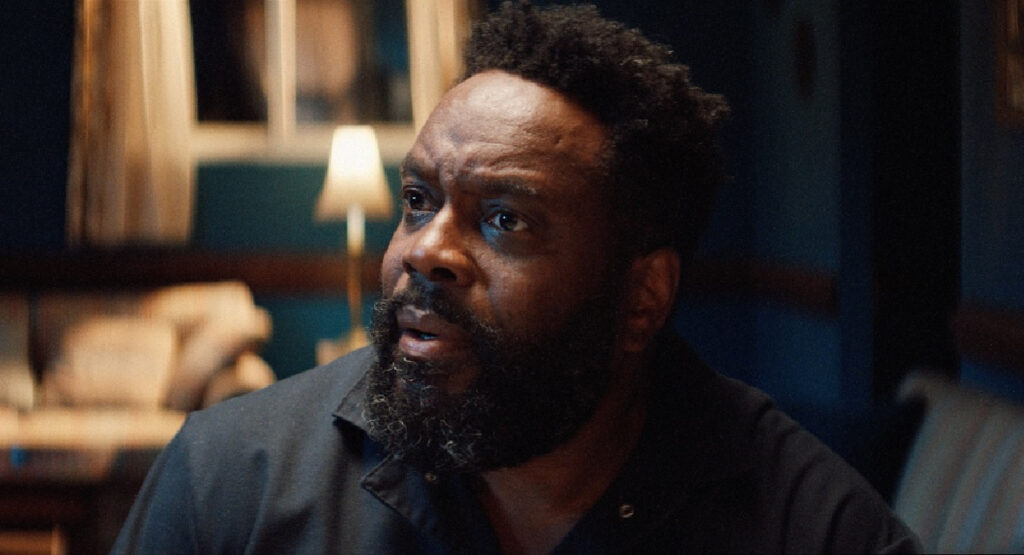 What I Dislike about The Angry Black Girl and Her Monster
Several plot points remain underdeveloped or underexplored. This choice might indicate sequel material, but I don't think that's the case here. For example, viewers hear about a "body snatcher," but the narrative doesn't build the mystery until the end. Perhaps this requires a slightly longer run time, but it also could be cut with some edits to the script.
Her Monster didn't particularly evoke fear. The rot evokes disgust but not terror. The Angry Black Girl and Her Monster remains more focused on the story than the horror.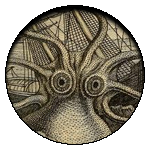 Final Thoughts
For those looking for horror rooted in real issues but not afraid to delve into the absurd, The Angry Black Girl and Her Monster remains a strong choice. While it might not evoke the terror and haunting we horror fans hope for, the bittersweet film certainly provides many reasons to give this film a view.

(4 / 5)