Welcome to 'Notes from the Last Drive-In' where we cover season 4, episode 2 of The Last Drive-In with Joe Bob Briggs on Shudder. This week we are talking about the horror classics Black Sunday (1960) and Def By Temptation (1980) and how they related to… Walpurgisnacht? Okay then!
We are back after last week's season four premiere and the 100th and 101st films shown at the drive-in. You know you're in for a treat when Joe Bob has a cause and the maps come out. So how successfully do the night's films mesh with the theme of European witch lore festivals? Let's find out together, shall we?
Black Sunday (1960)
Black Sunday, or La Maschera del Demonio, is the landmark 1960 Italian horror film directed by icon Mario Bava, which also happened to be his directorial debut. The stars of the film include Barbara Steele, John Richardson, Andrea Checchi, Ivo Garrani, and Arturo Dominici. Of the cast, Steele would become the most familiar to Americans, though Richardson, Checchi, and Garrani would be very familiar to Italian audiences and Italian film enthusiasts.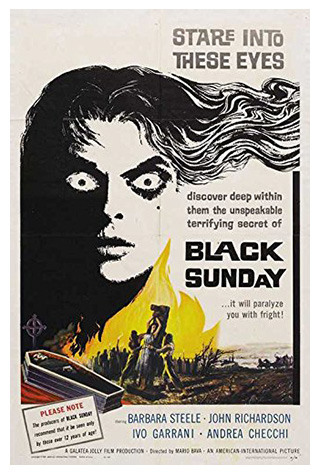 The film, very loosely adapted from the story "Viy" by Nicholai Gogol, is a lush, gothic fairy tale set in 1800s Moldavia about a land and a family cursed by a witch upon her death that would play out two centuries later. The film plays with multiple fairy tale themes and images and is unique in that it represents the foundations of post-war Italian horror, as Drive-In fans would come to learn throughout the night.
The story itself is very loose as a "Viy" adaptation goes, more or less borrowing tone above anything else. The narrative is simple with many scenes of melodrama, castle wanderings, and supernatural encounters that do not follow conventional logic. However, that is not necessarily a slight against the film. The events on the screen are like that of a dream. The film more or less meanders through the story to get to real meaty moments of witchy horror.
Barbara Steele owns the film in a dual role of the witch Asa Vajda and her descendent Katia Vajda. She is magnetic as Asa, a woman of erotic evil, and as her foil, the virginal and sweet Katia. The film would launch the English actress' career as an Italian horror superstar, something she apparently had mixed feelings on. Regardless, she is the strongest performer in the cast, and that is saying something considering the work of other Italian cinema legends of the film, who are suitably game for what Bava throws at them.
As for Mario Bava, the film would serve as his debut as a director, having spent years as a cinematographer. His directorial work is a marvel here, and surprisingly modern given the influences of fairy tales and the gothic trappings of Hammer Horror that inspired the approach to the material. Between Bava and his camera, there is a sort of magic that unfolds on screen, and even today, over 60 years out, the film looks and feels astoundingly modern. Bava's cinematographic eye does as much of the lifting of the film as Steele's performance.
Joe Bob-servations on Black Sunday
Among some of Joe Bob Briggs' observations on the film was a fascinating discussion on the nature of Black Sunday as a film for export. Specifically, the production company Galatea and their emphasis on genre films led to an explosion of sword-and-sandal flicks that proved moderately successful overseas, such as Hercules (1958) and Hercules Unchained (1959).
The issue, though, was that Italy did not really have a contemporary horror scene from which to draw. The history is of course tied into the years of fascism associated with Mussolini, which Joe Bob lays out. What we discover over the course of the film is how Black Sunday becomes the foundation of Italian horror and ends up leading to the staple of the Italian Giallo film.
This is, of course, between gags of a progressively hammered Joe Bob trying to bring back Walpurgisnacht. It was a fun night.
Final Thoughts on Black Sunday
While loose in structure and perhaps a bit too deep into the dream logic of fairy tales, Black Sunday is an iconic witch film and a foundational text in Italian horror. Between the direction and photographic eye of Mario Bava in his directorial debut, and the on-screen magnetism of actress Barabara Steele, there is something about Black Sunday that sticks with viewers. Joe Bob Briggs gave the film four stars. My hangups with the lack of focus and some pacing issues in the film leave me to give it four out of five Cthulhus.
(4 / 5)
Best Line: "In life? What is my life? Sadness and grief. Something that destroys itself day by day, and no one can rebuild it. Here is the very image of my life. Look at it. It's being consumed hour by hour like this garden, abandoned to a purposeless existence." – Asa (a bit on the nose but she makes it work)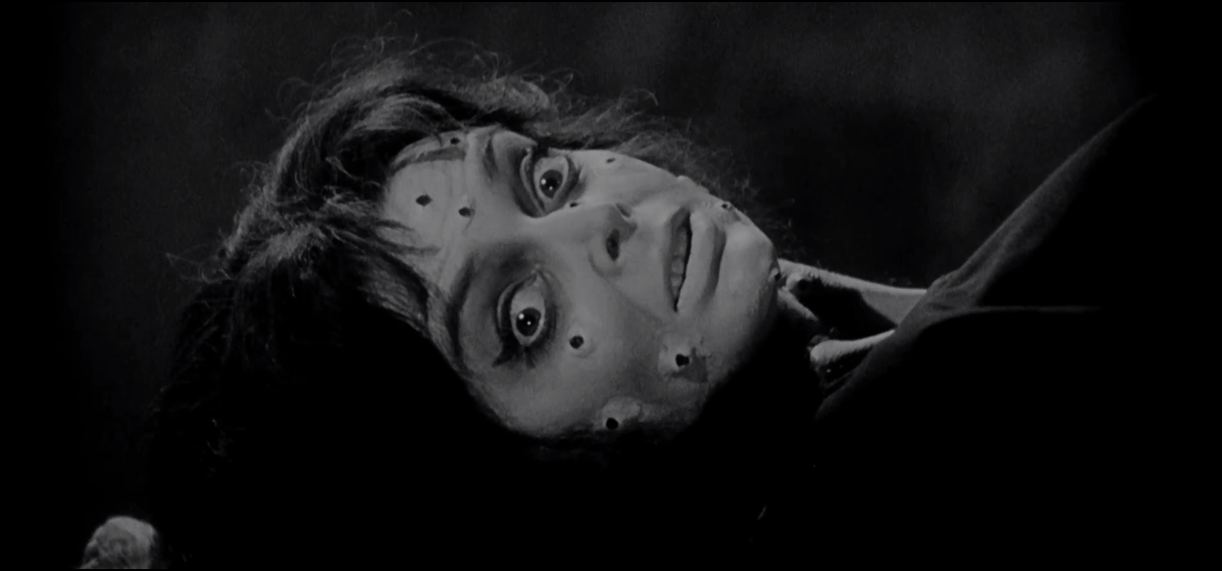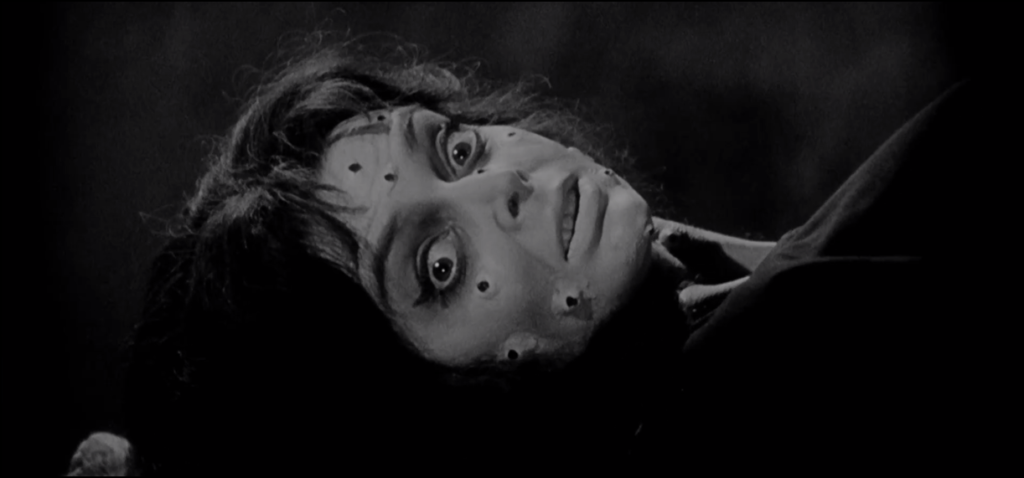 Def by Temptation (1990)
Def by Temptation is a fascinating 1990 black horror film starring and directed by James Bond III. The film also stars Kadeem Hardison, Bill Nunn, and Cynthia Bond with appearances by Samuel L. Jackson, Minnie Gentry, Melba Moore, and Freddie Jackson. Most of the cast would be associated with Spike Lee's School Daze (1988) or the music management label Hush. The film would ultimately be distributed by Troma and even have Lloyd Kaufman help film the movie's chaotic conclusion.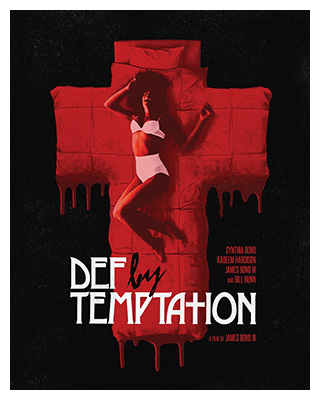 The film follows a group of men, a wannabe minister, an actor, and a cop, who find themselves involved with a succubus who is preying on black men on the streets of New York City. The late 1980s urban aesthetics and hip-hop and R&B score create a wonderful play on the vampire film.
Def by Temptation has a lot going for it. The story is well-paced and does a good job blending contemporary themes of masculinity with predation anxiety all wrapped up in a supernatural shell. The film does have inconsistencies with internal logic, but that doesn't matter much when a succubus vampire is involved and a character gets Cronenberged into a television set. The film is fast and loose in borrowing from different themes and concepts and while that does result in a somewhat messy and scattershot story, the experience as a whole is quite memorable. A lot of that comes from Bond's direction for what is clearly a passion project.
Part of the film's appeal comes from the performances in which there is not a phoned-in performance in the cast. Each actor does their thing very, very well and can be praised for their timing, delivery, and presence. Some of these performances are so strong, however, that viewers may be shocked to discover that this film is one of the last films of two of the performers. James Bond III would quit acting and directing. He only recently resurfaced as a producer after 2009. Cynthia Bond, who is fantastic as the Temptress, would fill in a few television roles until about 1994, and would only resurface in the mid-2010s as the author of the best-selling book Ruby.
The film is gorgeous and among some of the best visuals in any film Troma has ever distributed. It helps that Spike Lee collaborator Ernest Dickerson served as cinematographer. His career would be substantial, with Def by Temptation being only one of many horror films in his filmography. As much as a cliche as this can sound, Dickerson's framing and camera work turn the locations into characters themselves, be it a bar, apartment, street, or dream-like bedroom and jazz performance space.
Joe Bob-servations on Def by Temptation
If the theme of the night was witches, I would argue that Def By Temptation was a bit of a stretch. The Temptress of the film is more of a vampire or succubus than a witch, though she does bewitch men. It is a reflection of the loose rules established in the world. Regardless, it is a fun film and there was a lot to learn about it. Case in point, Joe Bob had a few things to say on the Troma-side of the film's history, namely the fact that Lloyd Kaufman believes it to be the best film Troma ever distributed.
Another fun and surprisingly Troma-angle? Lloyd Kaufman himself picked up the camera to help film the chaotic ending as Dickerson had already moved on to another project.
Plenty of factoids were on hand as well, such as the strange case of Cynthia Bond who was a mystery to most of the cast. There were also other examples of the independent spirit running throughout the movie, such as the fact the apartment scenes were shot in the apartment of Laurence Fishburn, or that most of the funding of the film came from the cast and crew.
Final Thoughts on Def by Temptation
Def by Temptation is a fascinating movie that rides that line right between the 1980s and 1990s and should be considered a key text in black horror. The film may be inconsistent in its own rules and might be a patchwork of influences and excuses for gore, at times, but the film has some interesting things to say on the treatment of black bodies. The performances are well worth a mention as well, with every actor nailing their part. Joe Bob Briggs gave the film three-and-a-half stars. I found the film to be incredibly fun, so I'd give it four-out-of-five Cthulhus.
(4 / 5)
Best Line: "Hey, baby, we had a good time – you can get an abortion now." – Bartender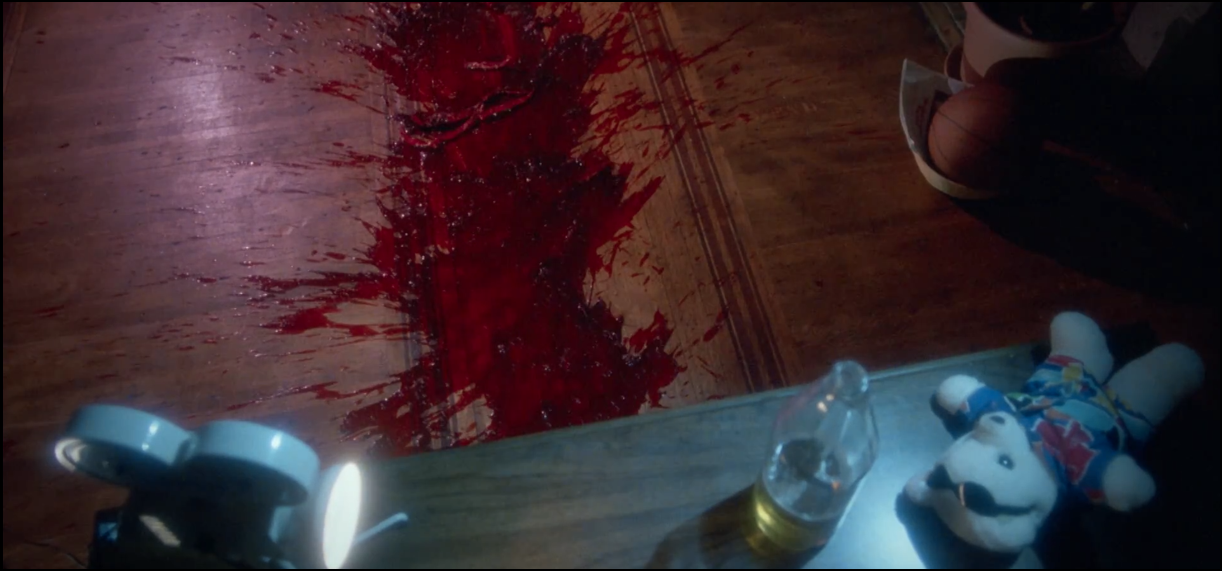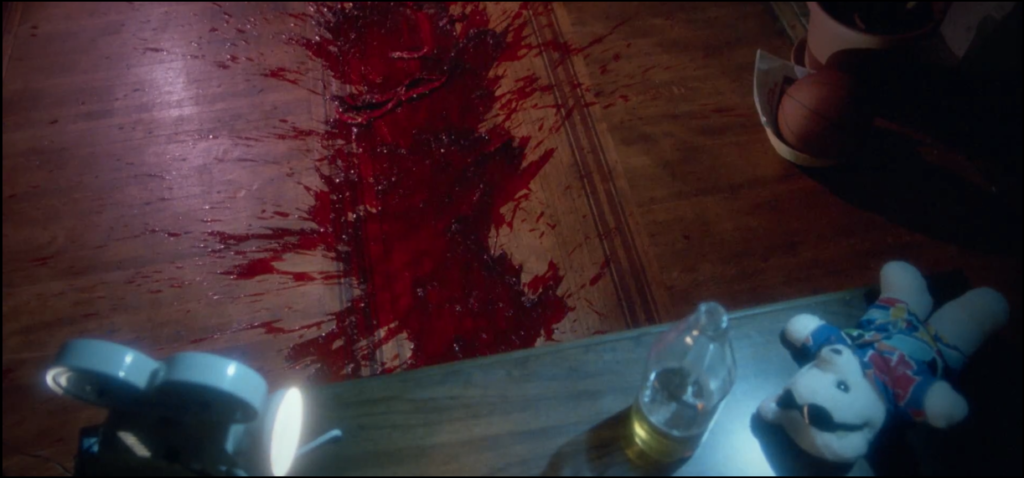 Haunted MTL Drive-In Totals
As always, here are the official Drive-In Totals.
As for our own totals, we have…
2 "Thee-Ate-Ers"
3 Types of Alcohol
3 Gilligan Cuts
8 Halloweens a Year
18 Beers
Bat Shredding
Orgy Proposing
Cow Milking
Tactical Sam Jackson Deployment
Gratuitous European History Lessons
Gratuitous Piano
Gratuitous House Clattering
Cane Fu
Fainting Fu
Binge Drinking Fu
Banana Fu
Darcy Cosplay: Asa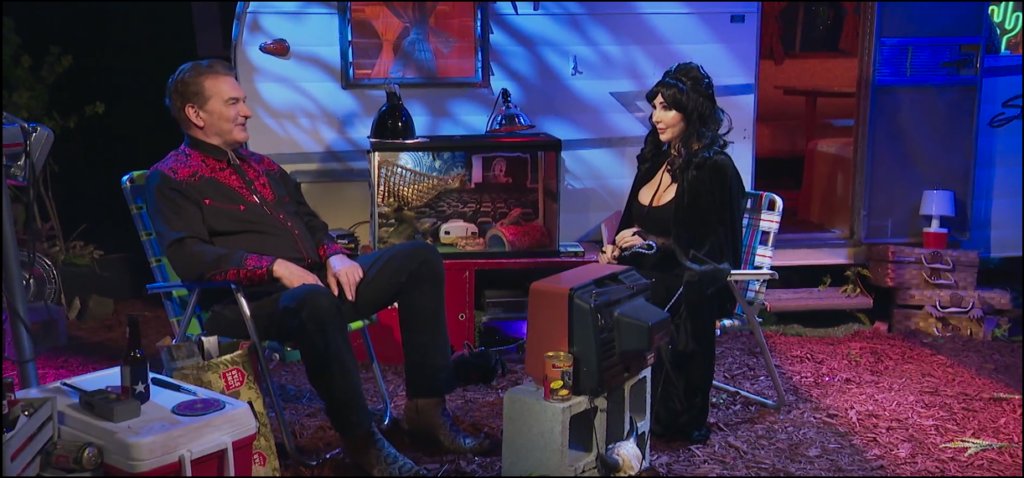 Episode Score for Notes from the Last Drive-In: S4E2 – Black Sunday and Def by Temptation
The theme of the night was, ostensibly about witchcraft, though there is a larger connection to demons given the origins of witchcraft which sort of explains how Def by Temptation fits in. What is important is that the wrapper for the show this week was one of the funnier and stranger ones the show has done, with Joe Bob sliding into a darker and darker drunken stupor as he tries to "bring back" Walpurgisnacht. The interplay between Joe Bob and Darcy was a great deal of fun, and with any "cause" our host takes one there was plenty of history involved.
With that being said, I do think the pairing was a bit stretched given the theme suggested by our host, here. I think the movies pair well, but in that regard, I think a stronger thematic hook would have been "dangerous women" rather than the return of Walpurgisnacht. There is an association between women and the festival, of course, but I just feel the execution here, as fun as it was, ended up a bit muddled.
Anyway, hopefully, they got Joe Bob's stomach pumped after the combination of alcohol. You couldn't pay me to drink mead.
(4 / 5)
Please join us on Twitter next Friday as we live-tweet with the rest of the Mutant Fam during The Last Drive-In with Joe Bob Briggs. As always, thanks for reading, and please share your thoughts on the movies, the show, or even these reviews/recaps. We would love to know what you have to say.
Enjoyed Def by Temptation?
Want to add more Troma films to your library? Check out these sponsored links on Amazon. Buying through our sponsor link helps out Haunted MTL.
The Last Drive-In: Joe Bob's Vicious Vegas Valentine Special Live Watch Party February 10th!
The sweet putrid stench of love lingers through the air which can only mean one thing…Valentine's Day and its annoying little winged cherub mascot, Cupid, is fast approaching. Soon, partners will be spoiling one another with extravagant bouquets of roses, heartfelt Hallmark cards, obnoxiously large teddy bears, glistening diamond jewelry, and heart-shaped candies or boxes filled with assorted mediocre chocolates. You know? Normal things couples do. I tend to prefer my chocolate boxes filled with bleeding hearts, à la 'My Bloody Valentine' but, beggars can't be choosers, right? All jokes aside, Valentine's Day is special for many couples, however, there are also many others who find themselves celebrating this day without a significant other. Luckily, Shudder, along with drive-in king Joe Bob Briggs and co-host Darcy the Mail Girl (Diana Prince) will graciously be keeping us lonely mutants', and yes, all you horror fanatic couples' company on Friday, February 10th as they return with The Last Drive-In: Joe Bob's Vicious Vegas Valentine, premiering live at 9pm EST.
Love Spells Abound…
Back in 2021, Joe Bob and Darcy invited us to a gruesomely passionate night of spell-binding love witches and animatronic dinosaurs infused with teenage human brains during The Last Drive-In: Joe Bob Put a Spell on You. Many, including myself, were introduced to the tantalizing 70's inspired retro throwback 'The Love Witch' and the graphically goofy cult classic 'Tammy and the T-Rex', providing the perfect viewing pleasure to mend any broken heart. While the two films for this year's morbid love-induced special have yet to be announced, as a special treat, Briggs has announced for the first time on The Last Drive-In, he will be marrying one lucky couple during the live showing. We here at HauntedMTL are eagerly awaiting the return of the ghoulish duo so, as is tradition, we will be proudly hosting a watch party on Twitter during the broadcasting of The Last Drive-In: Joe Bob's Vicious Vegas Valentine. Be sure to follow us on Twitter and tag us @hauntedMTL as well as @shudder, @therealjoebob, and @kinky_horror to partake in this night of unholy love.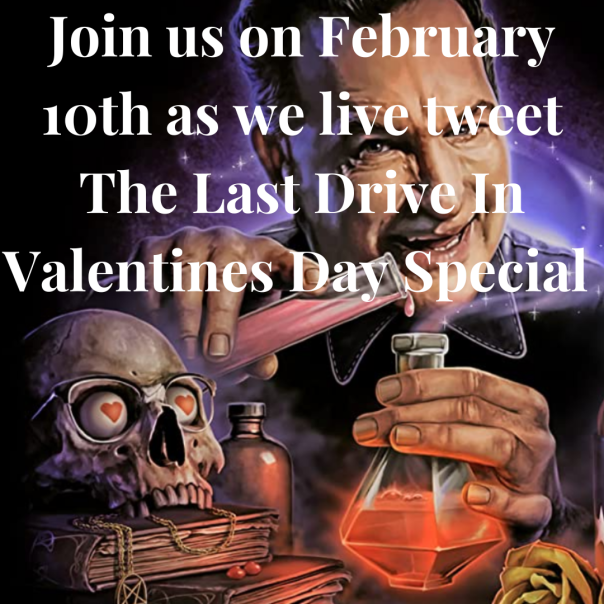 What started off as a one-time special premiering on Shudder July 13, 2018, 'The Last Drive- In' was originally meant to be Brigg's swan song; one last special before hanging up the bolo tie in retirement. However, due to so many mutants, excuse me…viewers tuning in and breaking the Shudder servers, it was only natural to announce an official full season of 'The Last Drive-In', which would make its explosive debut March 19, 2019. Since then, Darcy and Briggs have spawned many exclusive holiday specials, have graciously donated to many charities within the community, and have accumulated 4 seasons of 'The Last Drive-In', with a fifth currently in production premiering on Shudder's 2023 schedule sometime this year, let's hope sooner rather than later.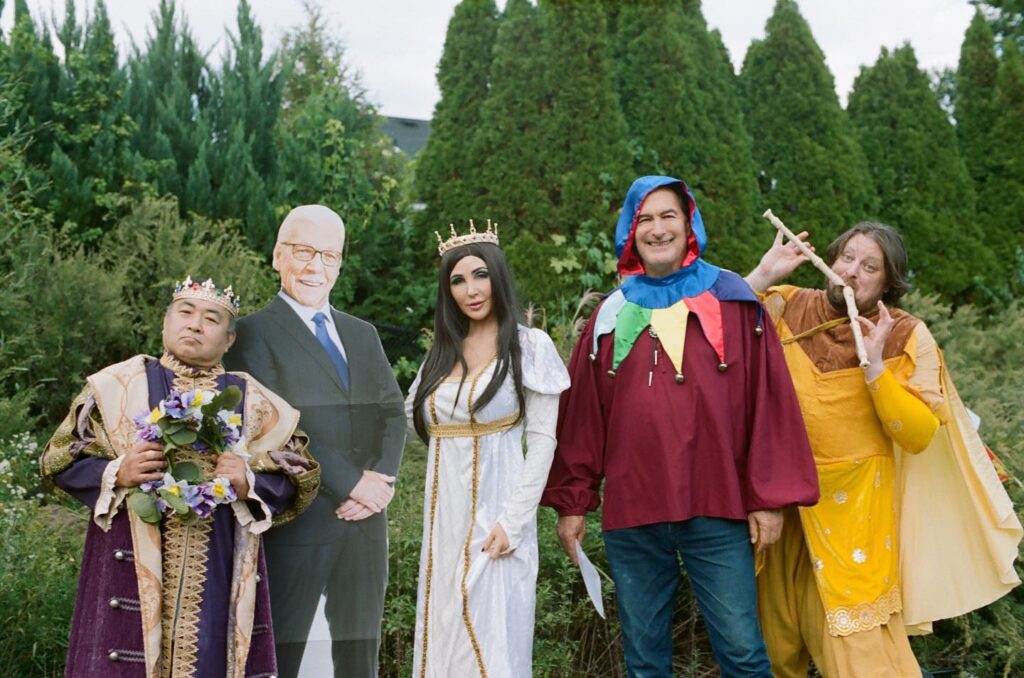 Horror Noire, a Film Review
Horror Noire is a horror collection that includes "Daddy," "The Lake," "Brand of Evil," "Bride Before You," "Fugue State," and "Sundown."
Horror Noire is a horror collection brought by the combined efforts of AMC+ and Shudder. The collection includes "Daddy," "The Lake," "Brand of Evil," "Bride Before You," "Fugue State," and "Sundown." Horror Noire boasts Black directors and screenwriters, providing six unique stories.
As this collection explores six stories, I will skip the usual synopsis to assess the genres and ideas explored, albeit limited as needed. Expect to find supernatural horror, creature features, and psychological thrillers. Many short films deal with these genres while exploring Black issues, but this isn't universal for the collection.
The directors and writers include Zandashé Brown, Robin Givens, Rob Greenlea, Kimani Ray Smith, Steven Barnes, Ezra Clayton Daniels, Tananarive Due, Shernold Edwards, Victor LaValle, and Al Letson.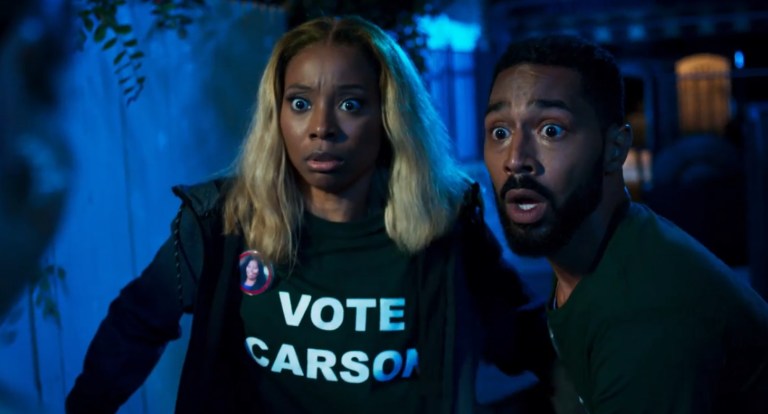 What I Like
Each story remains unique, holding different strengths and weaknesses that highlight drastically different perspectives. Collections like VHS hold a similar premise to create their collection, but Horror Noire gives more creative freedom to its talent to be independent.
My personal favorite short film is Zandashé Brown's "Bride Before You." This period piece unravels a fable set in the Reconstruction Era. The entry feels Fabulistic in approach, which happens to be my preferred niche.
However, the best example of horror goes to Robin Givens' "Daddy," providing an existential horror tied directly to the characters involved.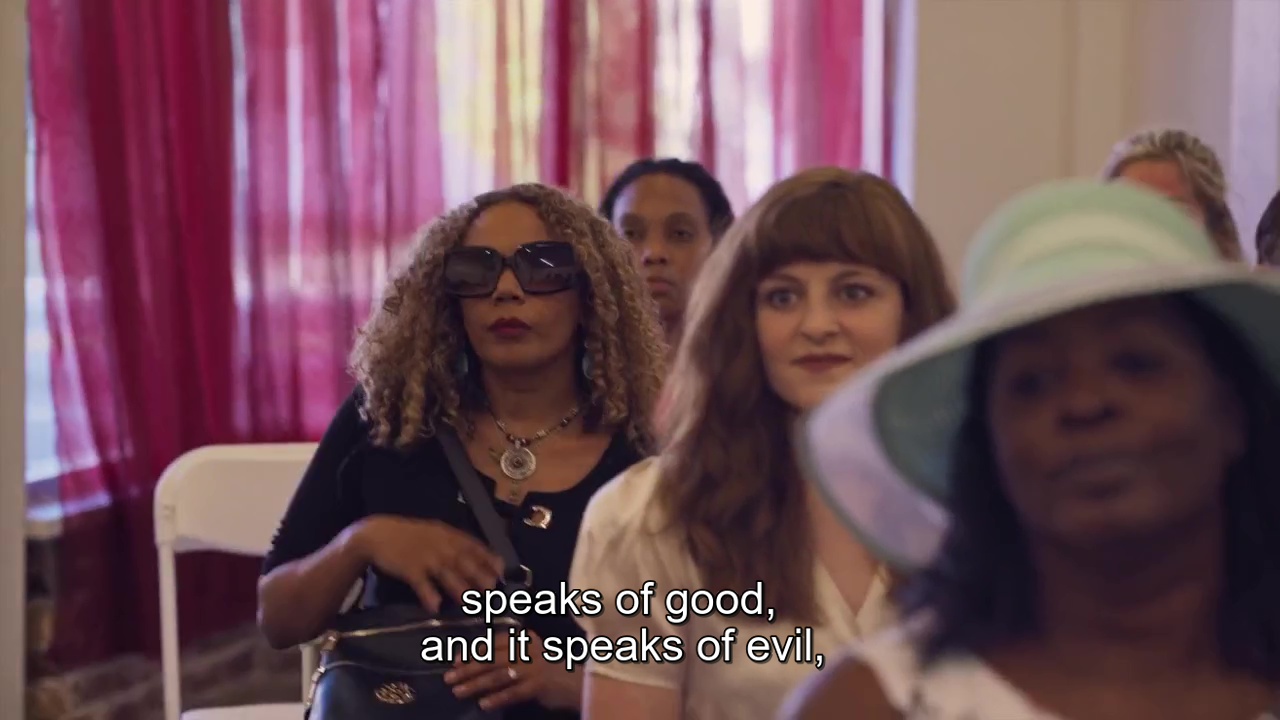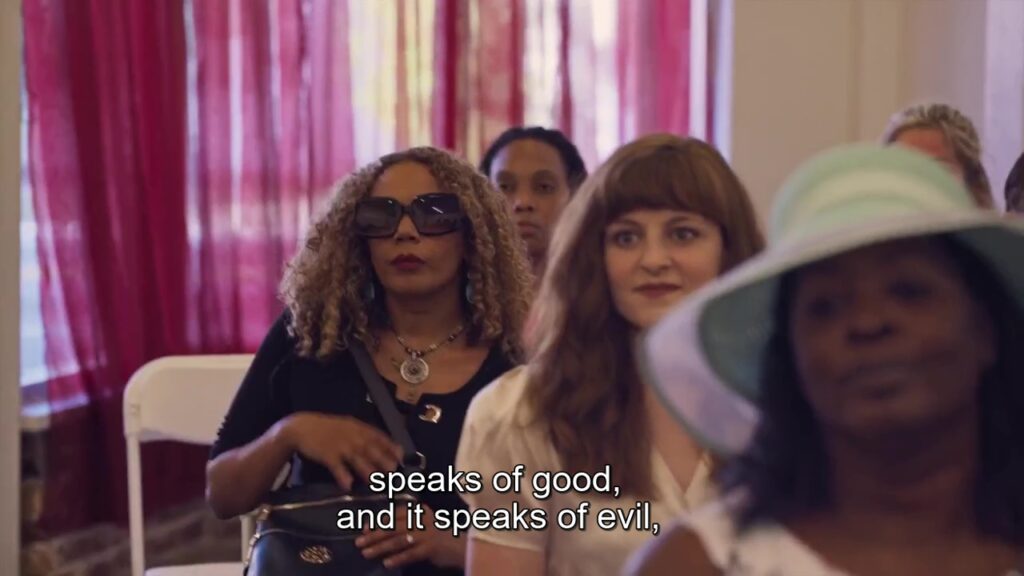 What I Dislike
As mentioned, all have a particular style and idea. The downside of this approach always remains to keep the viewer interested long enough to find their favorite. If you find several underwhelming choices, this becomes a chore. But I imagine that is rare as the variety makes the options refreshing.
Personally, "Brand of Evil" had an interesting premise, but the execution fell short. On paper, it might have sounded like my favorite, which makes the lackluster execution a bigger letdown.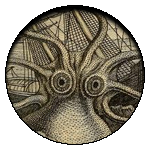 Final Thoughts
Horror Noire gives power and control to Black creators, providing a formula for a unique collection against others in the space. While the various subjects and approaches mean you aren't likely to love them all, there should be a short film for everyone.

(3.5 / 5)
Episode six of Netflix's Dahmer was not, honestly about our title character. Instead, it was about one of his victims, a man named Tony. We've actually seen Tony a few times during this series. We just didn't know it was him.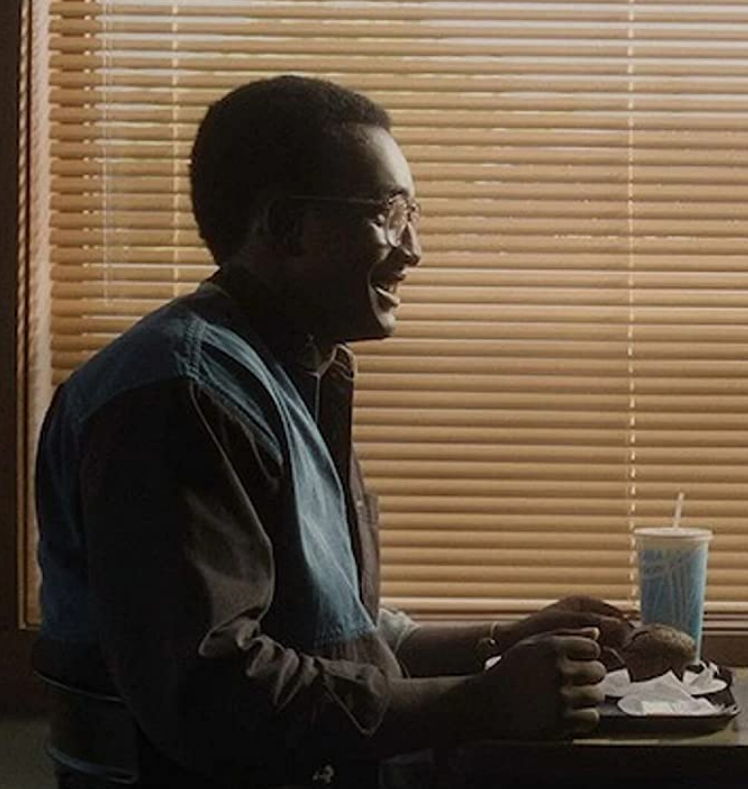 And, well, he wasn't exactly alive the first time we saw him.
Tony was born into a supportive, loving family. This is good because soon after he was born a viral infection took his hearing. He is black, deaf, and gay in the early 90's.
Tony has a dream of becoming a model. And he certainly has the looks for it. He is beautiful, body and soul. He has lots of opportunities for romance, but it's not what he's looking for. He wants a real relationship.
Eventually Tony moves to Madison, trying to pursue his dream. He gets a job and starts getting modeling work.
Then, he meets Jeff Dahmer at a bar.
At first, we can almost believe that it's going to be alright. Jeff seems happy. He's taking care of himself. He's not drinking as much. He even has his dad and stepmom over for dinner. It seems like his life is getting on track. Even better, he's treating Tony right.
Then, of course, things go bad.
One thing that has always bothered me as a true crime fan is that we know so much about the killers, but not as much about the victims. Not so much if we don't know who the killer is, of course. But the names that are part of our pop culture are those of the killers. Dahmer, Manson, Jones, Bundy, Holms. The names we don't know are Roberta Parks, Beth LaBiancas, Leno LaBiancas, and Tony Hughes. And clearly, we should know them.
If Tony Hughes was half the shining, positive person that the show Dahmer made him out to be, I'm so sad that he isn't with us anymore. We need so many more people like him. And many of Dahmer's victims were likely just like him. After all, he was attracted to them for a reason.
This was a significant episode, and I understand why it's the highest-rated episode of the series. I finished it with a heavy heart, saddened by the loss of a man who should still be with us today. 

(5 / 5)