I am one of those horror nerds that love the environment. I live on Earth, so, generally, I want to see it taken care of. For the past few months, I have been watching the insanity of NFTs and have clucked my tongue, shook my head, and disparaged those that I see across my Twitter timeline.
I was saddened to see that one of my favorite media franchises, Trailer Park Boys – I play the game, subscribe to SwearNet, etc. – went down the NFT route. I am still quite annoyed by that. Then again, it felt in character, as the show deals with greasy people. Now, sadly, another great love of mine, Troma, has dipped into the murky, toxic waters of NFTs. This feels like an extreme betrayal to what I thought was the spirit of Troma.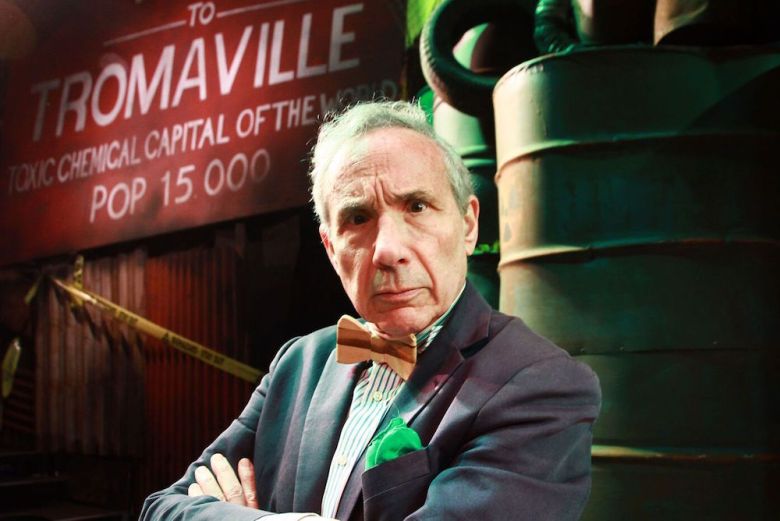 Troma NFTs
Troma has created a line of NFTs from their archives of film and has added them to OpenSea, one of the biggest NFT marketplaces online. If you are scratching your head, wondering what the hell and NFT is, I found that Troma's marketing email trying to convince fans to buy NFTs has a solid, if not ill-timed, and overly optimistic explanation of what they are.
Non-fungible tokens, or NFTs, use the same blockchain technology that underpins cryptocurrencies like bitcoin to keep track of ownership and create scarcity. Purchasing an NFT typically means you have access to the same file anybody else can view or download, but you're also granted something like a digital deed of ownership to it.
And although NFTs have been around for years, the market for them has exploded into a bonafide frenzy in recent months as mainstream companies and investors have piled in.

Troma's PR Mailing List
In the most succinct terms, and being as fair as I can, given my inherent distaste for NFTs, they are basically digital items, like images and GIFs, that use blockchain to establish a point of origin meant to denote the ownership of the digital item. Imagine putting a serial number of a meme that states that you own that meme, even if you didn't create it. Owning the meme also means nothing, as that data can still be widely distributed and downloaded. hell, as we'll see later, you don't really even own the data.
And yes, a couple of months ago, NFTs were huge. NFTs were a big concern for many artists as well, as unscrupulous scrapers would be able to download an image and turn it into an NFT to sell. That meant that if an artist posted a drawing that went viral on Twitter, for example, someone would need to tag the tweet with one of the scraper bots, and it would turn that image into an NFT "belonging" to the person who invoked the scraping. They could then put the art up for auction.
Granted, this isn't an issue for Troma as they are making the NFTs of the content from their archives. But we need to talk about the NFT bubble that is imploding right now, as well as how goddamn awful NFTs are for the environment. The environmental impact is especially an issue given the Troma pedigree.
NFTs Ain't Shit
If Troma is going to go down this route, they sure are late to come to the party. The NFT market has plunged severely since early this year. CNN reported as of late April that "the average price of NFTs plummeted almost 70% from a peak of around $4,000 in mid-February to around $1,400 last week. Since Bloomberg first reported the price crash on April 3, sales remain low." Yet, tech giants and media companies are continuing to shit out these little art pieces to prop up what is a market that is doomed to fail or, at best, fluctuate wildly, just as most cryptocurrencies seem to do.
And again… and I cannot emphasize this enough. You are essentially paying for nothing. Take, for example, Twitter, which released 140 NFTs. Except in an even more ridiculous late-capitalistic joke, the recipients of the NFTs own nothing. "'Although the NFT itself is owned by the recipient of the NFT, the Artwork and Brand associated with the NFT is licensed and not transferred or sold to such recipient.' […] The [Twitter] spokesperson also added that the NFT recipient doesn't own the rights to the artwork itself or any Twitter IP."
Many industry insiders claim that there is no NFT bubble. And sure, why not? Let's say there probably is not a bubble – let's be optimistic. Instead, NFTs are likely bound to fluctuate like the billion dumb crypto coins out there. Looking at the market charts for these coins is like looking at the rusting chainsaw blade of Leatherface – jagged and something I'd much prefer to avoid being on the end of.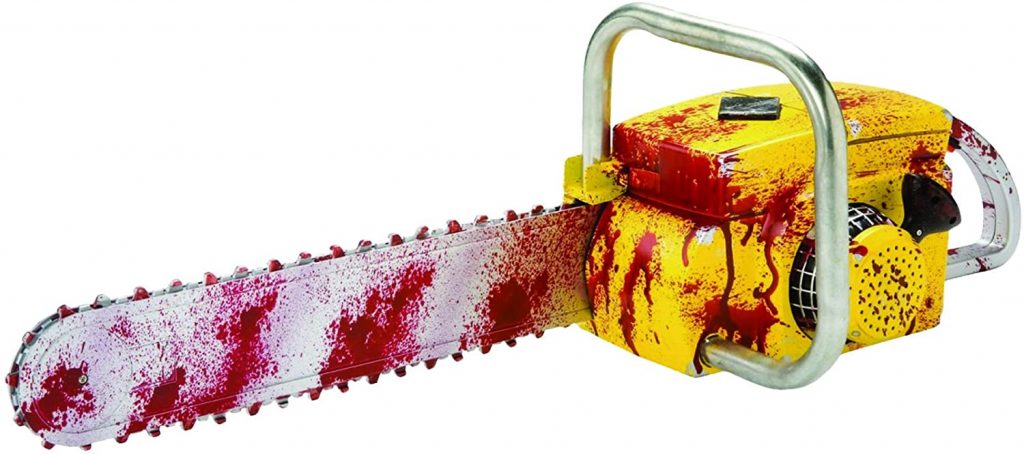 And that isn't even getting into the environmental consequences of this shit. As early as March, the warning signs were flashing that NFTs, much like the cryptocurrency technology they are based on, are wreaking havoc on the environment.
The Verge sums this dire situation up:
Take "Space Cat," an NFT that's basically a GIF of a cat in a rocket heading to the Moon. Space Cat's carbon footprint is equivalent to an EU resident's electricity usage for two months, according to the website cryptoart.wtf. That website used to let people click through the estimated greenhouse gas emissions associated with individual NFTs until creator Memo Akten took it down on March 12th. Akten, a digital artist, had analyzed 18,000 NFTs and found that the average NFT has a carbon footprint somewhat lower than Space Cat's but still equivalent to more than a month's worth of electricity for a person living in the EU. Those numbers were shocking to some people. But then Akten saw that the website had been used to wrongly attribute an NFT marketplace's emissions to a single NFT. He took the site offline after he discovered that it "has been used as a tool for abuse and harassment," according to a note posted on the site.
The Verge's Justine Calma continues, writing that NFTs are "largely bought and sold in marketplaces like Nifty Gateway and SuperRare that use the cryptocurrency Ethereum. Ethereum, like most major cryptocurrencies, is built on a system called "proof of work" that is incredibly energy hungry. There's a fee associated with making a transaction on Ethereum — and, ironically, that fee is called 'gas.'" Ethereum, not backed by a hard currency, uses complex algorithms to ensure the validity of the digital currency that requires hefty computer processing power that constantly runs, consuming a hell of a lot of power. This is the same sort of process that "mints" NFTs.
So what the Hell does this have to do with horror?
WWTD?
Troma, the house that Lloyd Kaufman and Michael Herz built, has a pedigree in horror and the disgusting outsider art that we love here at Haunted MTL.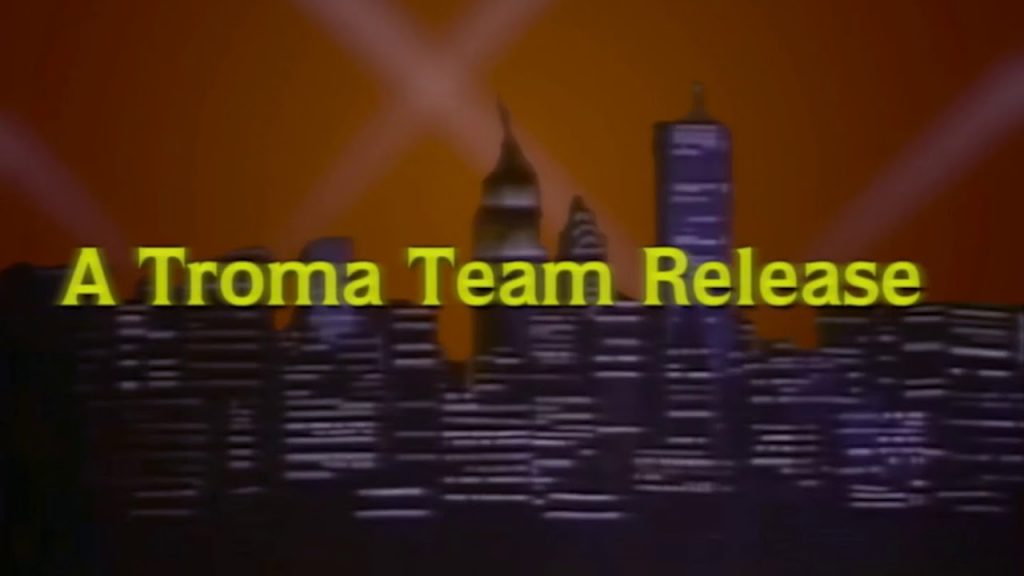 Since 1974 Troma has been one of the most iconic and freshest voices in film and the iconic title card of the studio is packed with that good nostalgia. Hell, just read this copy:
Established in 1974 by Yale friends Lloyd Kaufman and Michael Herz, Troma Entertainment is the longest-running independent movie studio in North America, and it's one of the very few genuine brand names in the industry. Troma is world-famous for producing and distributing classic films such as Kaufman's "The Toxic Avenger", Trey Parker's "Cannibal, the Musical", "Poultrygeist: Night of the Chicken Dead", "Class of Nuke 'Em High", Charles Kaufman's "Mother's Day" and "Tromeo & Juliet". Early works of many of today's luminaries can be found in Troma's library of 1000 films, cartoons, TV shows, and shorts. Jenna Fischer, Robert De Niro, Dustin Hoffman, Kevin Costner, Fergie, Vincent D'Onofrio, Samuel L. Jackson, James Gunn, and Eli Roth are just a few notable Troma alumni.

Troma's PR Mailing List
There is some iconic stuff listed there, but I think what gets me most that gets into the heart of my issue with Troma tackling NFTs, is The Toxic Avenger. It is one of the greatest movies ever made with a huge environmental message. Hell, look at the goddamn cartoon. What would Toxie do in a situation like this where a company is doing something that is harming the environment?
I am not a filmmaker, nor do I have the level of experience that Lloyd Kaufman and Michael Herz have, obviously. Troma has been around for decades now, and as a fan of horror and film, I hope they'll continue to stick around. I am sure Troma is always working on the best solution to keep the good stuff coming – be that obtaining new movies for the catalog, or pursuing new ways of merchandising what they have,
Yet, I feel really, really weird about this NFT situation, especially from them. It flies against what I've seen as the vibe of the team there, and, honestly?
It feels too mainstream for Troma.