And dear readers, we are almost home. Almost done with the series that is. As we approach the end, we begin to see issues resolved: either by death or other means.
We begin this episode with Gus, Eric, and Pam (and the team of Yakuza/Yakonomo corporation members) cornering Sarah. Eric runs to Sarah and lifts her up against a pole, choking her.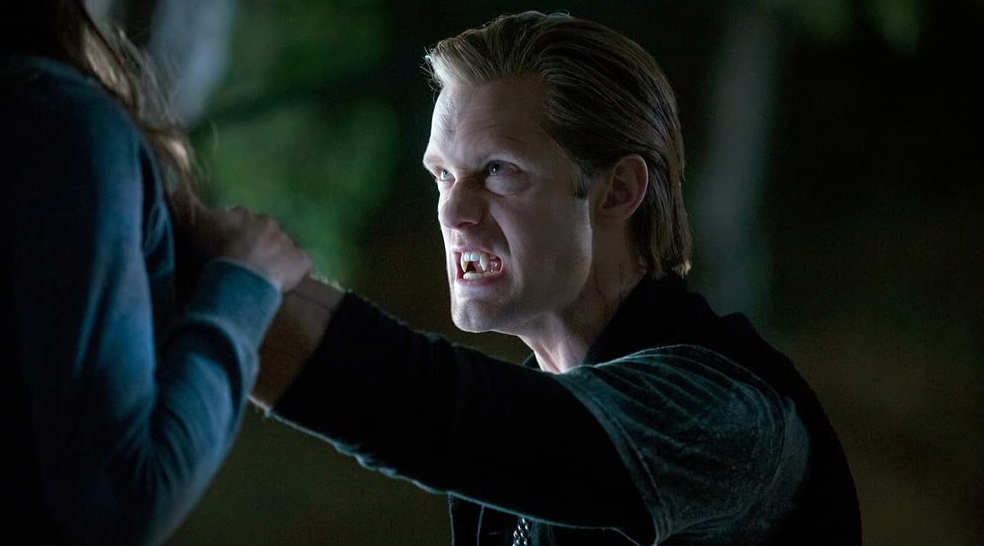 Everyone around urges Eric to think rationally and he does let up after drinking from Sarah and healing from his Hep-V.
Tara in a White Dress
We finally get the conclusion to Lettie Mae and Lafayette getting high to see Tara. Last episode, we ended with the pair digging holes in the yard of an unknown family. Reverend Daniels shows up and they convince him to drink James' blood with them to understand what is going on.
While the three are high, we see a vision of Tara in her childhood home. It turns out this is the house she led them to dig holes in. We learn how abusive Tara's father was and how as he was hurting Lettie Mae, Tara got his gun and almost shot him to make it stop. Shortly after, Tara buries the gun in the yard as her father leaves for good.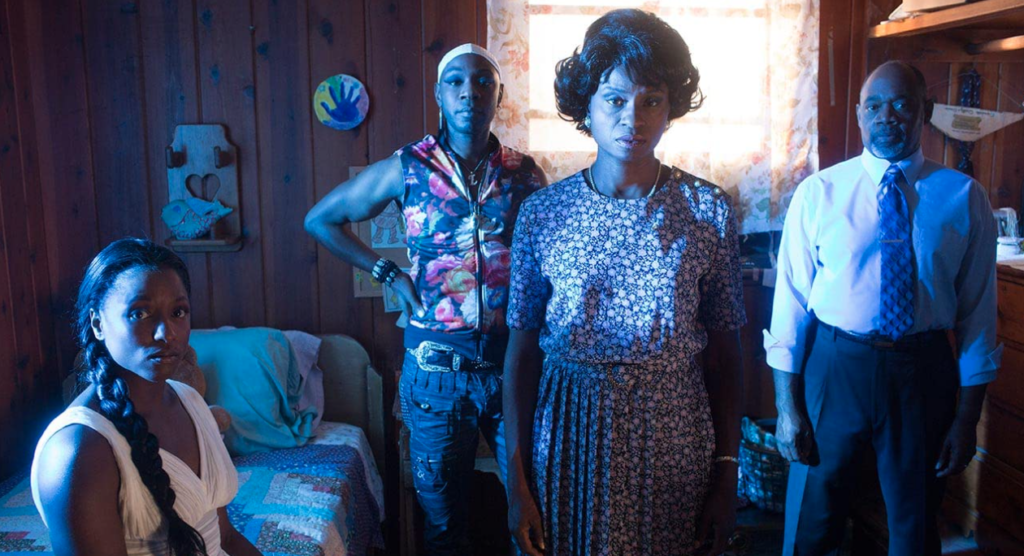 Tara's spirit has led Lettie Mae to the gun and once they dig it up, Tara is able to speak to Lettie Mae and tell her that all is forgiven and that she is sorry for not pulling the trigger when she should have. Lettie Mae is able to let go of Tara with this closure and Tara disappears.
Solutions
Sookie wakes up with Bill in bed after the sex of last episode. Eric appears at Bill's home and Sookie answers the door in a robe. Clearly he knows what's going down but Eric becomes concerned when Sookie tells him that Bill is sick and that it is rapidly progressing because she is the one who infected him.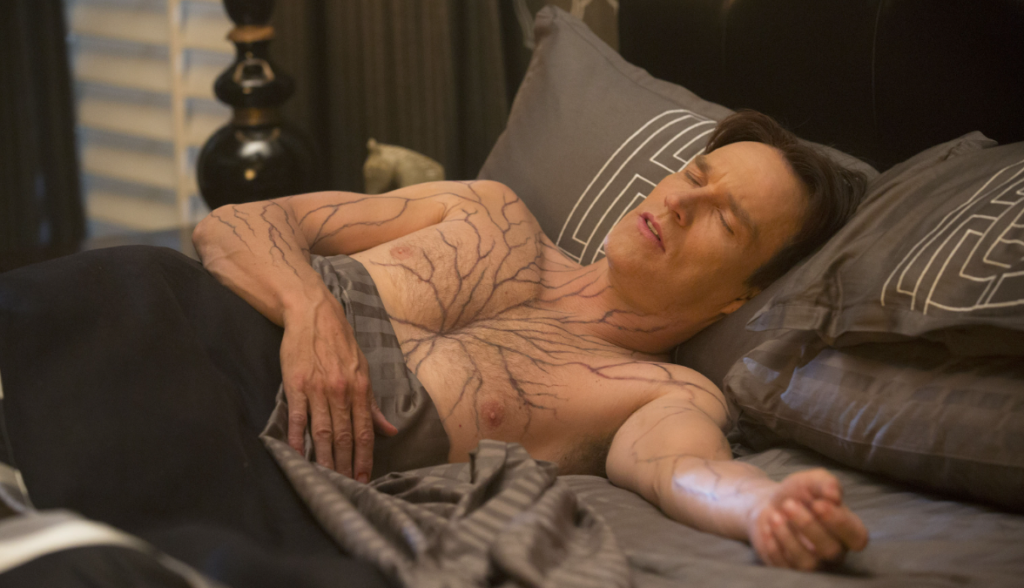 Eric tells Sookie that he will be back tomorrow night to help Bill. There is a cure but he cannot tell Sookie about it. As always, Sookie does not take this as an answer and goes to Fangtasia where Gus and Eric are holding Sarah in the dungeon until her blood is synthesized. Eric must pretend to glamour Sookie to avoid her being killed by Gus.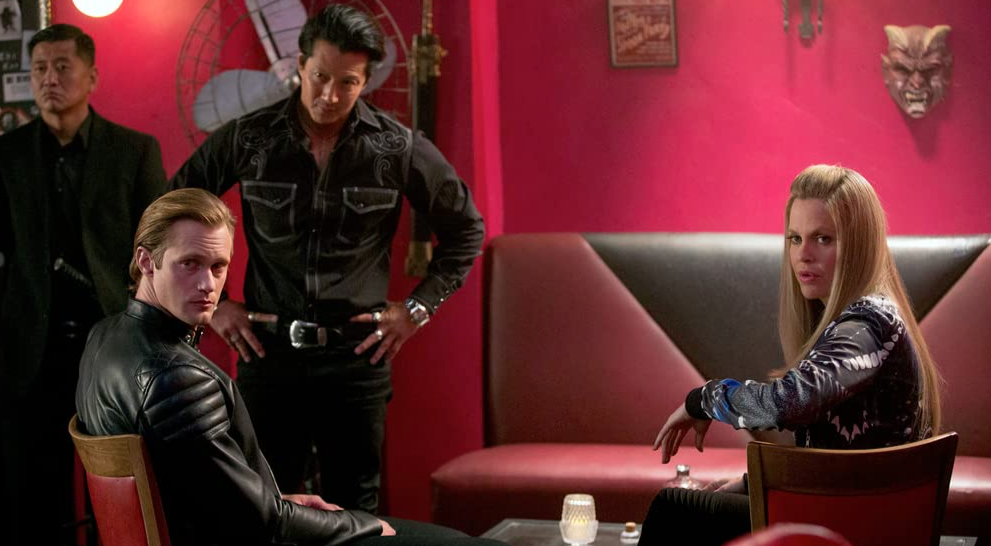 Sookie leaves but decides to turn around and enters the secret tunnel that leads into the dungeon of Fangtasia. She discovers Sarah and reads her thoughts, learning that she is the cure.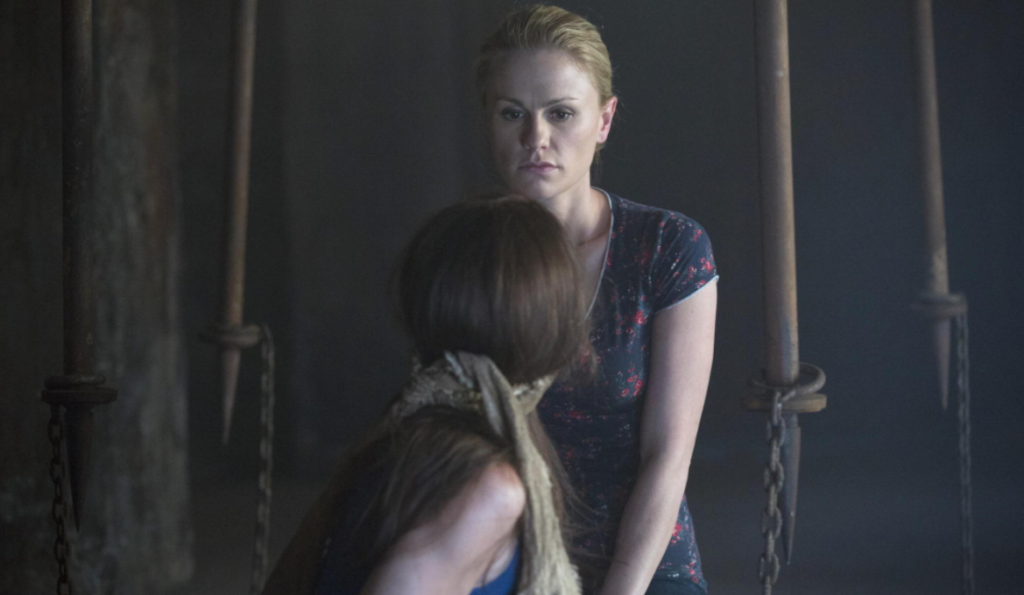 Gus tells Eric he is leaving town but that his men will watch over him and Pam to make sure they don't do anything stupid. Right after this conversation, Sookie sneaks Jessica and Bill into the dungeon so Bill can feed on Sarah. They meet up with Eric and Pam there. Eric isn't so happy that Sookie didn't listen to him but urges them to be quick before they are all caught and killed.
Bill hesitates and decides that he doesn't want the blood. Then why'd you come all this way, man? Oh well, at least if Bill is going to die this will mean it was of his own accord. I can respect that for the character I know of Bill Compton.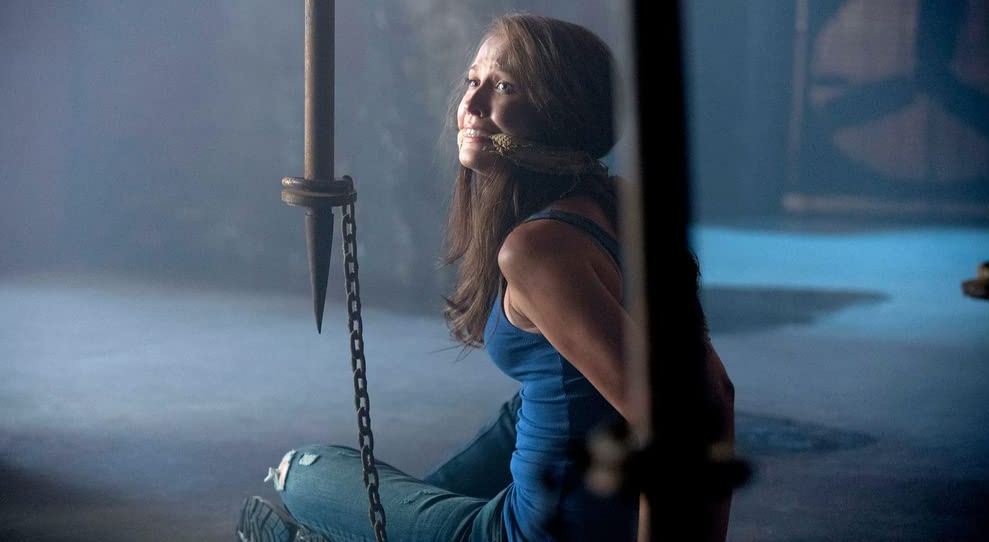 To the Rescue
Jason finds out that Violet has captured Adilyn and Jessica when Violet texts him photos of them tied up and urges him to hurry. Hoyt's girlfriend Bridget goes with Jason after she and Hoyt fight about having children. Jason tries to get her out of his car but cannot wait and speeds off to save Adilyn and Jessica.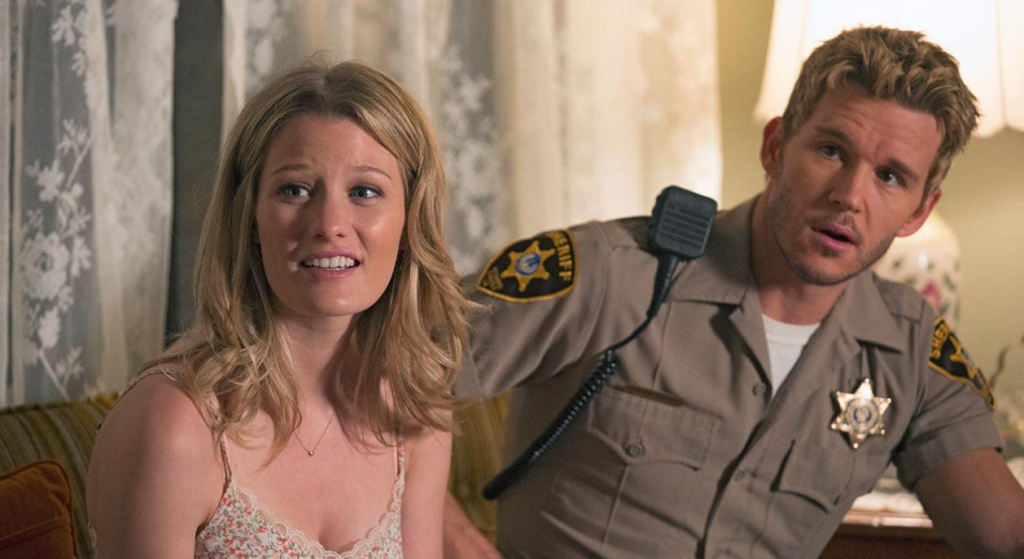 Jason has Bridget wait outside in the car with a gun to stay safe. When Jason goes inside, Violet captures him and ties him up in the dungeon alongside Jessica, Adilyn, and Wade.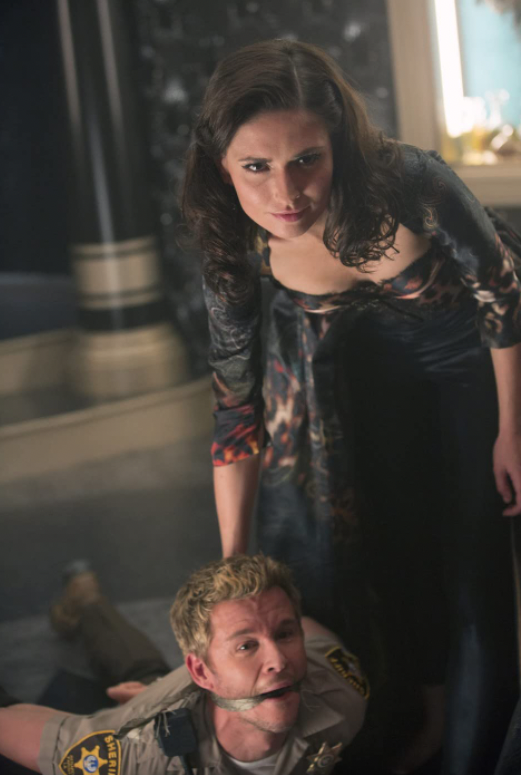 She's got some pretty skin-crawling ideas to torture them and make them pay for their transgressions: a searing dildo for Jessica since she was turned a virgin, a breast ripper for Adilyn, and a finger-chopper for Wade.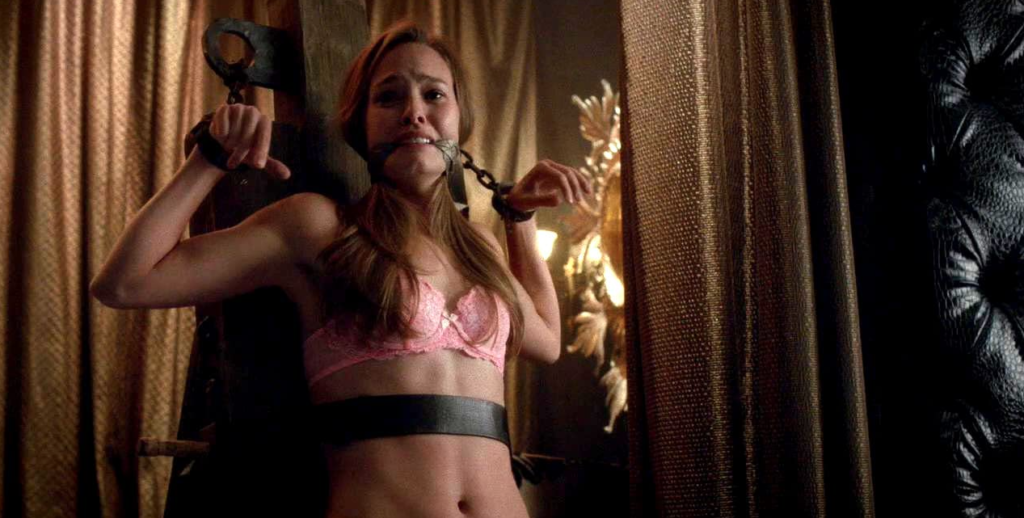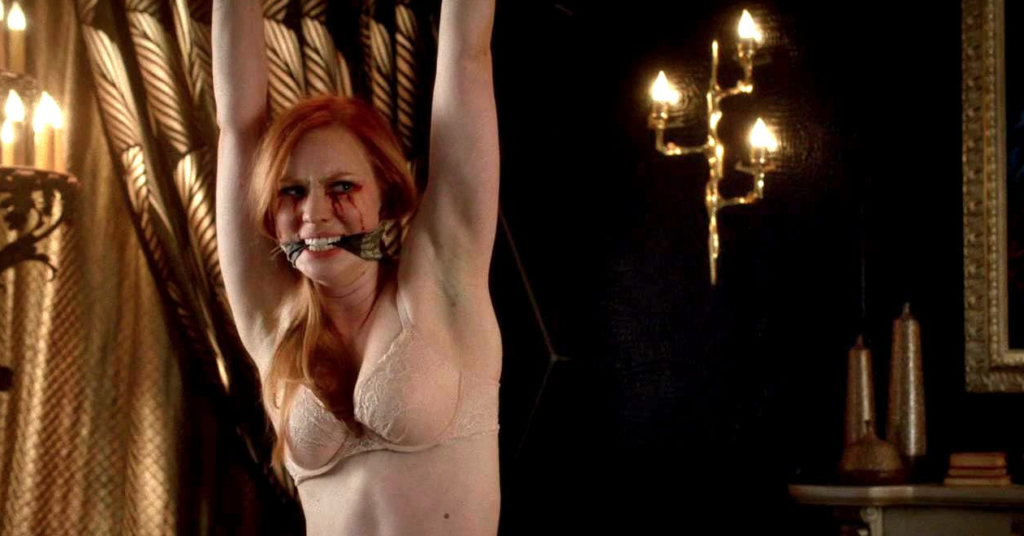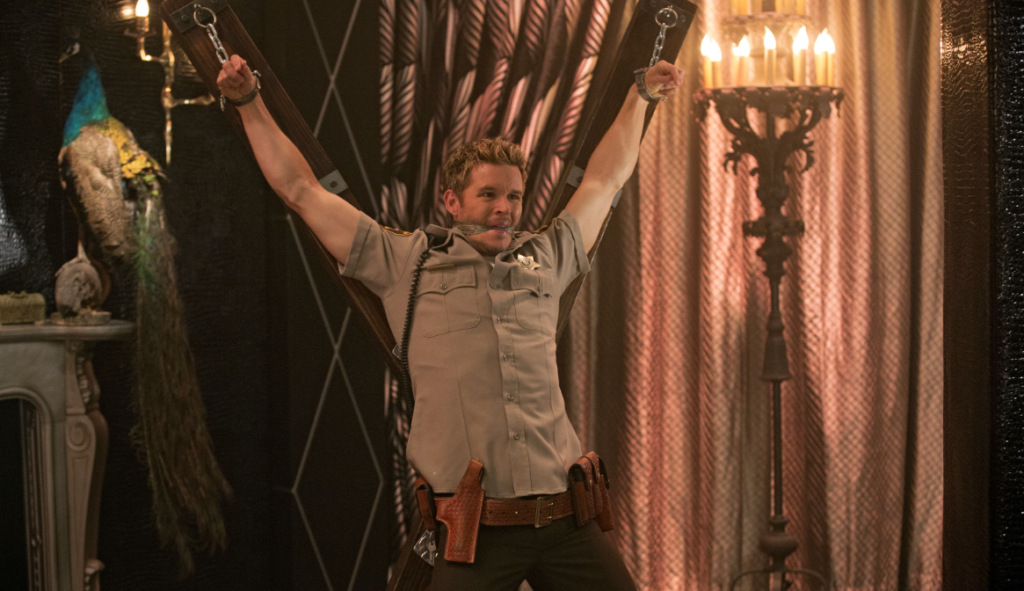 I'm really glad to not have to see any of that right when Hoyt walks in and shoots Violet, making her melt into goo on the floor. Thank the heavens that Bridget got scared out in the car and called Hoyt.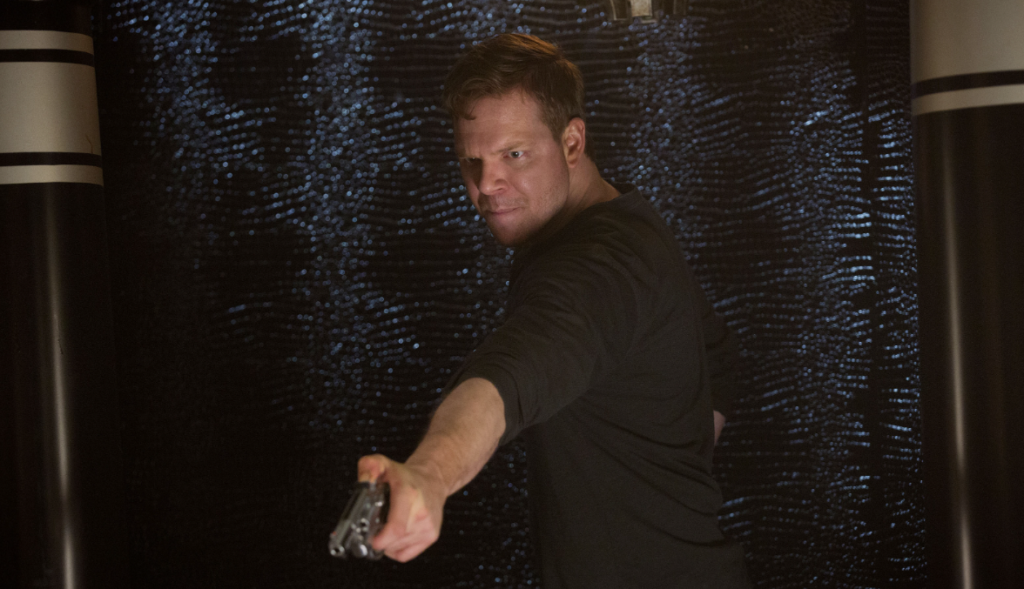 Even though Hoyt has no memory of Jessica, he seems enthralled by her and tells this to Jason later at the bar. Jason says that they are not together and Hoyt goes to Bill's house to show his condolences to Jessica for Bill's imminent death. He brings a bag of his blood to help Bill eat clean blood in the meantime. It's a really thoughtful gesture as Hoyt always does and Jessica is touched by it. It is clear that the chemistry Hoyt and Jessica shared is still there even when his memories are gone. It is kind of sweet.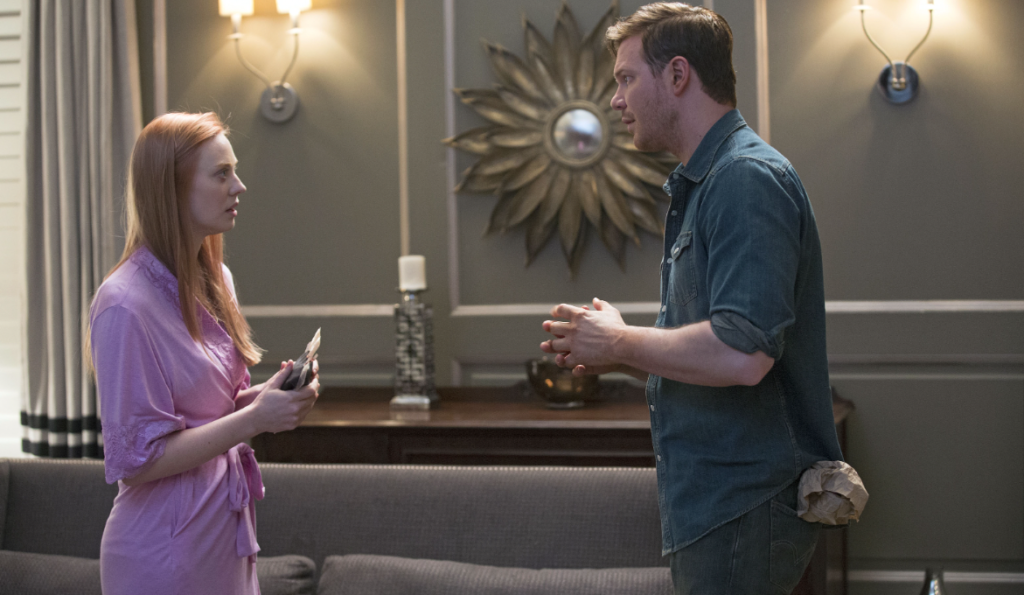 Final Thoughts
This episode thankfully killed Violet before I had to watch her do unspeakable things to the most innocent cast of characters. I liked the ending she got and loved that Hoyt was the one to do it. There is some justice here, as Violet was the one who killed Hoyt's mother (he just doesn't know it). A great episode – fast paced – that is keeping us racing to the end. Only two more to go!

(5 / 5)