Sookie Almost Dies… Again
We open with Bill, Sookie, and Jessica leaving her parents' home. We learn that after Bill urged Jessica's little sister to invite him in, he glamoured her family to the point of no return to get them to forget the interaction. Bill is furious with Sookie for taking Jessica. On the drive home, Sookie gets out of the car and walks away. She is attacked by a half human, half bull entity that looks like a minotaur. She has a giant back injury – three deep gashes down her back.
Bill tries to feed Sookie his blood and she is unable to have it. Sookie has a seizure. Jessica drops Bill and Sookie off at Fangtasia where Eric calls a doctor to help Sookie. The doctor thinks Sookie's wound is poisoned and removes the poison – very painfully. After removing the poison, Bill is able to feed Sookie is blood to heal her. None of the vampires know of the creature Sookie says attacked her and investigate the scene of the crime to find no answers. They say the footprints are human, but the smell is an animal they don't recognize.
When Sookie wakes up during the day, fully healed, she reads the barmaid's thoughts and discovers that Lafayette is being held in the basement. Eric and Sookie negotiate Lafayette's release. Sookie agrees to go to Dallas and help Eric in exchange for Lafayette's release, $10,000, and Bill being able to accompany her. It seems to be a deal.
Jason's Weird Relationship with the Reverend and His Wife Continues
Jason struggles with his place at the conference after so much anti-vampire rhetoric that he cannot reconcile with his love for Eddie. Jason continues having visions of Eddie and his staking, his guilt showing prominently.
In group therapy at the conference, Jason confesses his story about Eddie. He then storms out, deciding this place isn't for him. Sarah comes after him and shares her own story with him. She was an advocate for vampire rights until her sister got hooked on V and disappeared. Jason and Sarah pray together, and Jason's faith is revived. Later on that night, Jason has a private dinner with Steve and Sarah, where they reassure him he is in the right place.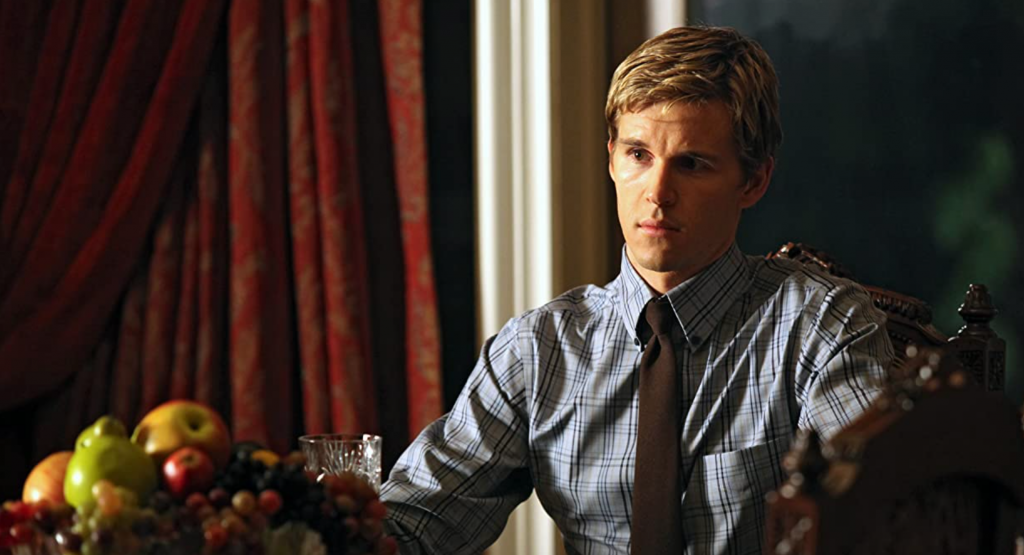 Maryann's Party
Maryann plans a huge party and Tara and Maryann smoke a joint together. Tara asks Maryann why Sam hates her, and Maryann replies that he is jealous of their relationship. At the bar, Sam is packing up to leave town. He asks Terry to watch over the bar. Terry agrees but calls Sam a coward for leaving.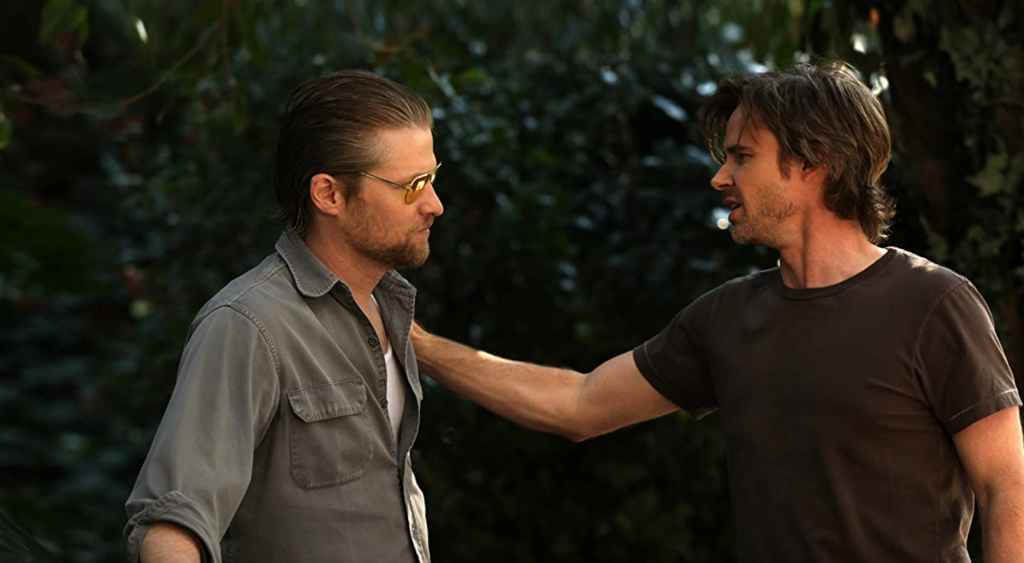 Tara ditches work to hang out with Maryann and Eggs and attend the party. Tara and Eggs continue to grow closer until the party starts to turn orgiastic. A topless woman gives Eggs a massage in the hot tub and Tara storms out.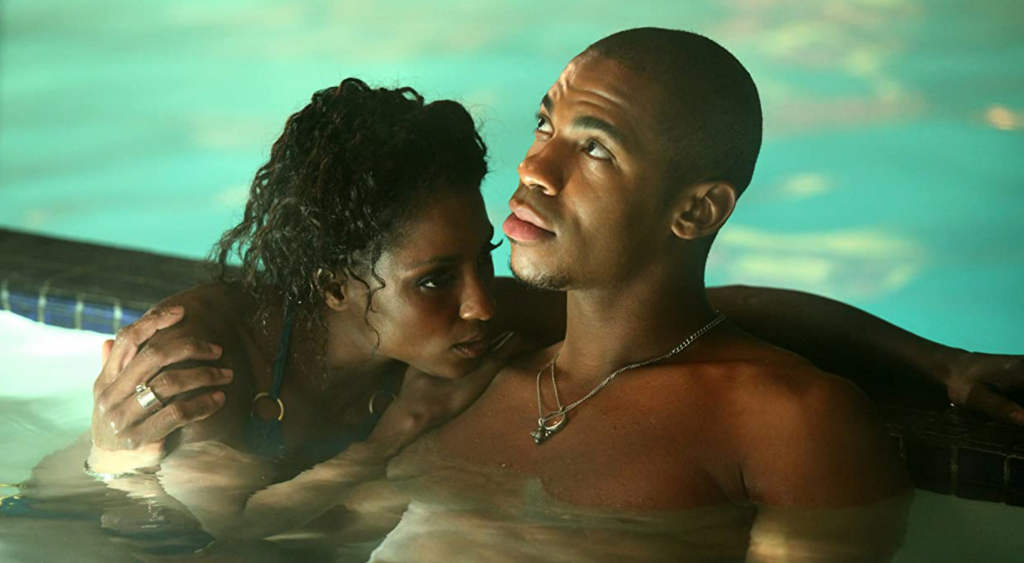 Teenager Will Be Teenagers
At Bill's house, Jessica wakes up to find she is still alone. She goes to Merlotte's and meets Hoyt. The two hit it off and it seems Hoyt is excited to learn that Jessica is a vampire. He did wish he could find a good vampire girl for himself a few episodes ago. The two go back to Jessica's place and Sookie and Bill walk in on them making out. Jessica does not hurt or attack Hoyt at all, but Bill isn't a happy father to walk in on the scene.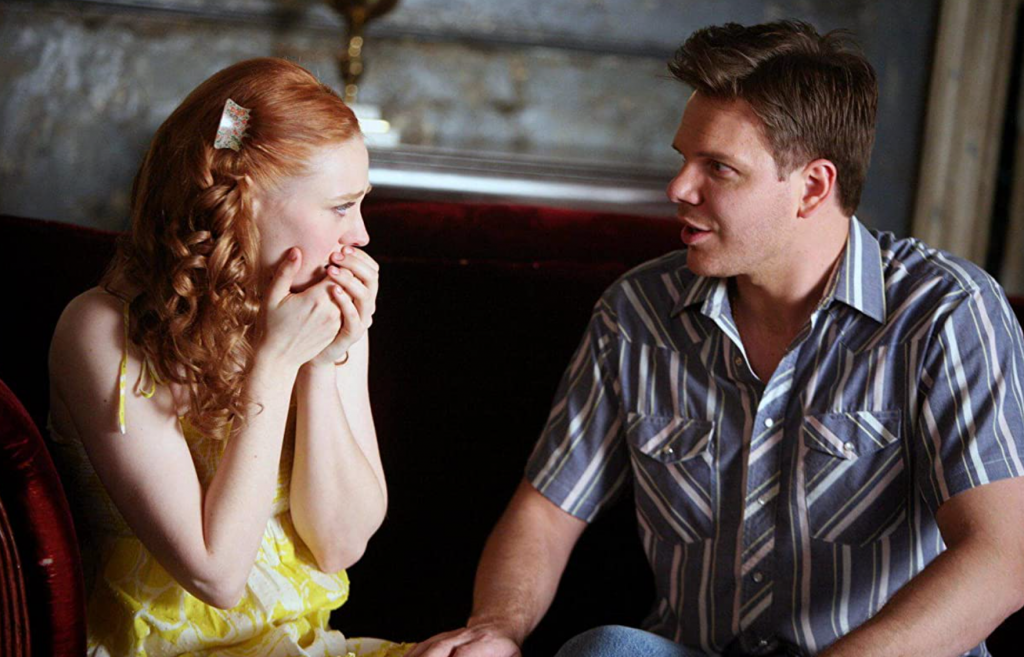 How is Daphne Involved?
At the end of the episode, Sam goes for one last run with the neighborhood dog. Sam is swimming in the lake when Daphne walks onto the pier. She says she'll join him for a swim, as she had a rough day with her stickler boss. When Daphne removes her top, she has a three slash gash just like Sookie's that is healed on her back.
Now I knew Daphne wasn't the experienced waitress she said she was. How does she play into this puzzle?
Remember that if you buy anything from our links, we get some money back. Thanks for supporting us!