Sookie finds out that she is a fairy. Bill explains that it is likely that a fairy coupled with one of her ancestors and that Claudine was worried about Bill "taking her light" because fairies are believed to have been wiped out by vampires.
Bill also tells Sookie that fairy blood is intoxicating to vampires and he thinks that it has helped him stay alive longer in the sun. He has to reassure Sookie that he isn't with her just because of her blood and what it does for him.
Bury the Body
Jason and Tara stand in the aftermath of killing Franklin. They hide any evidence that he was killed.
Later on, Tara reveals to Sookie what happened to her at Franklin's hand. The two seem to make up once Sookie understands what went on.
Jason and Tara have a heart-to-heart later on where Tara thanks Jason for saving her life. He feels guilty, and tells her that he shot and killed Eggs. Tara rushes from the room.
Healing Effects
Lafayette and Jesus are still driving Calvin – Crystal's father – to the hospital after he was beaten by Sam. Lafayette realizes that the hospital is too far away and that they will not make it before Calvin dies. He stops and gives Calvin vampire blood. He heals and Crystal is overjoyed. Calvin turns on her, cursing her for letting them feed him vampire blood. What a piece of crap this guy is.
We learn more about Sam when he is at home nursing his wounds from punching Calvin. We see a flashback that shows Sam using his shifting powers to steal jewelry. His girlfriend — who had no idea how Sam was able to steal so effectively — turns on him and robs him with another man. Sam takes revenge and kills both of them when he finds them. Wow. I never could have guessed Sam had such a dark past. He is beginning to get a little more interesting.
Later on in the episode, we return to Lafayette and Jesus. The pair do V together and have hallucinations of their relatives. We see Jesus' grandmother, a powerful healer, and his grandfather, an evil sorcerer. I am definitely still feeling like Lafayette is some type of witch and Jesus is as well. I'm looking forward to seeing this develop.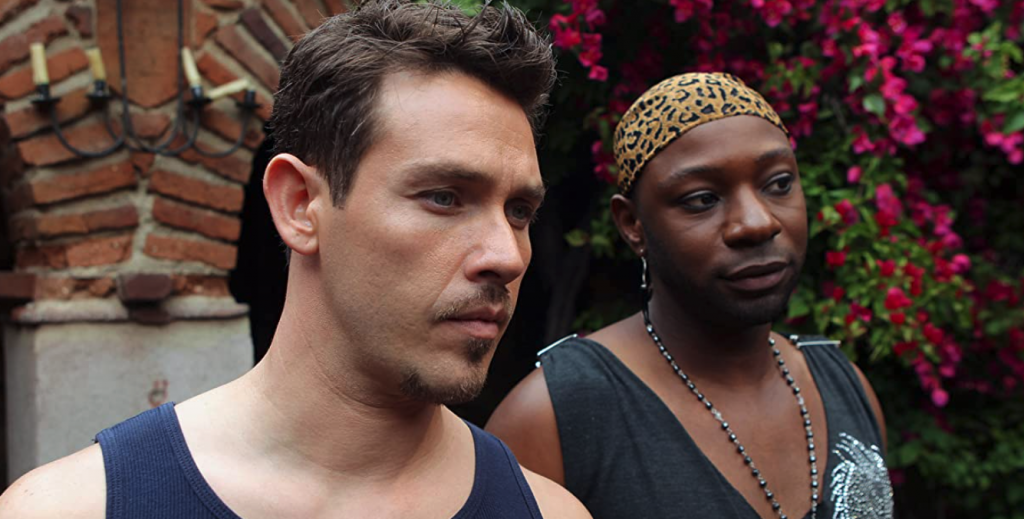 Updating His Will
Eric believes that he will soon have to engage with Russell and that he may be killed. He updates his will in front of an attorney and names Pam as his sole heir. Pam is torn up over the experience, telling Eric that she doesn't want his property and money. She wants him to live.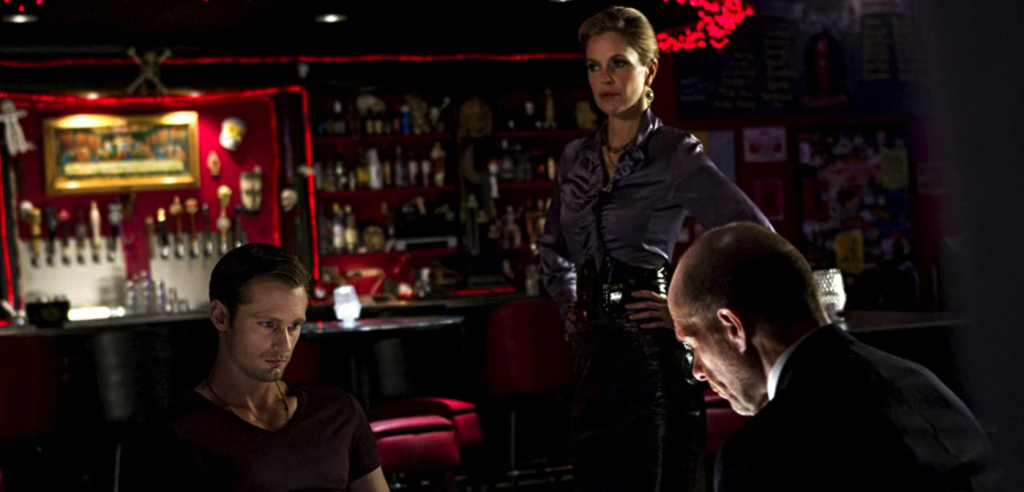 Afterwards, Eric shows up at Bill's house and confronts him. Eric reveals that he knows Sookie is a fairy. He inquires as to whether her blood could allow him to walk in the sunlight. Bill tries to downplay how powerful Sookie's blood is. Eric says that Sophie-Anne will be disappointed to know Sookie's blood isn't valuable. To me, it seems that Sophie-Anne may have been involved with Hadley to find out this information as well. Eric also tells Bill about how he killed Talbot. Sookie walks up at that moment and Eric insists again that she cannot trust Bill, but that it doesn't matter because he won't be around much longer.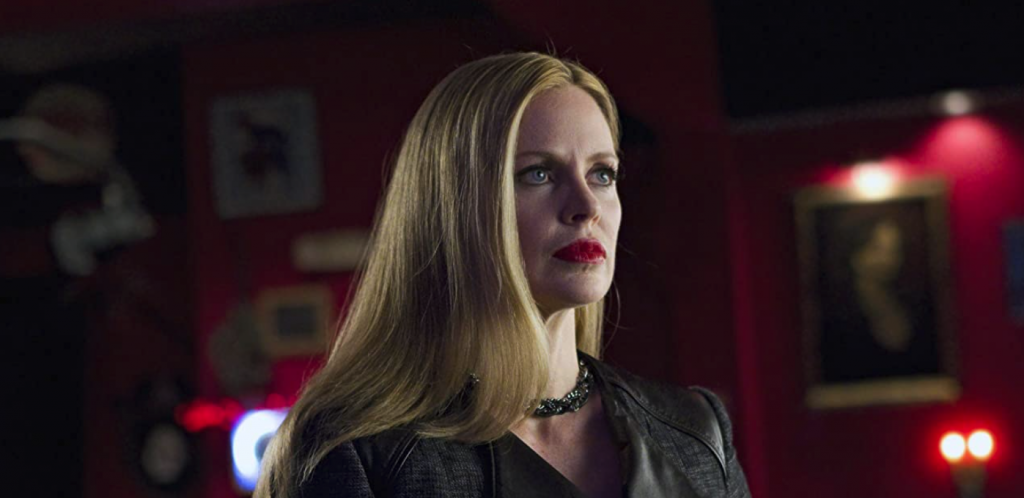 Rejection
Jessica lashes out at Arlene for her continued prejudice against vampires. Afterwards, Tommy tries to kiss Jessica. She pulls away. We know she is definitely still interested in Hoyt. Later in the episode, Hoyt reveals that he has broken up with Summer. Hoyt punches Tommy in the face when he confronts him about Jessica. Tommy turns into a pitbull and attacks Hoyt. Jessica races to his rescue and punts Tommy as the dog into the woods. She forces Hoyt to drink her blood to heal.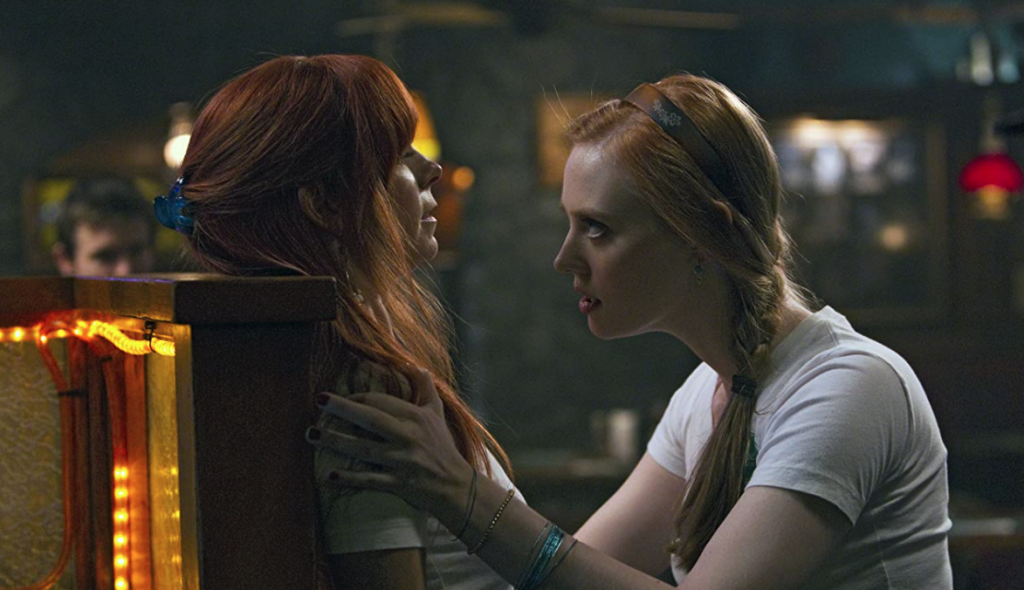 At the end of the episode, someone has placed a burning cross on Bill and Jessica's lawn. Bill convinces Jessica it isn't worth paying attention to, and that they can't do anything about it anyways because of the publicity Russell caused.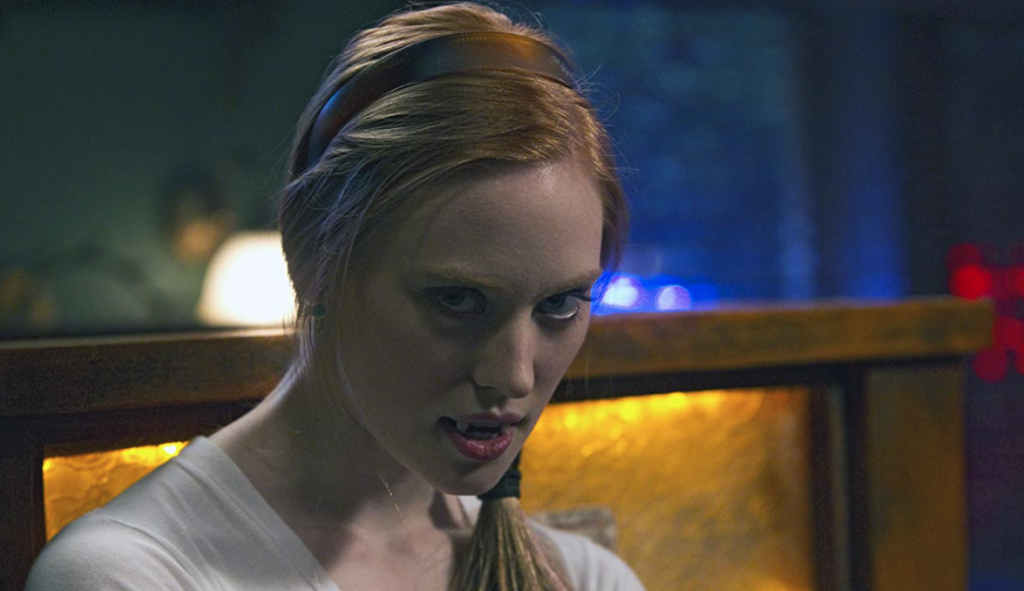 Arlene tells Terry that the baby inside of her isn't his, but Rene's. Terry — the good guy he is — says that it doesn't matter and that he will raise the baby as his own. Arlene still doesn't seem to feel very good about the baby and goes to Holly to help her miscarry. Holly is Wiccan, so I'd bet she will give Arlene a type of potion to help a miscarriage happen. I'm surprised that Arlene is doing this, as she firmly believes abortion is wrong. It's a loophole in her mind, I guess.
Lost Love
We find Russell as he picks up a male prostitute. They have sex, and Russell gets weird and we can tell he is mourning Talbot. The prostitute begins to feel uncomfortable, but before he can get away Russell stakes him. This seems to be Russell re-enacting Talbot's death to feel like they were together when he died. This scene is intensely emotional and we see how much Russell is hurting. Eric is in for it.
Fangtasia
We end the episode with Sookie arriving at Fangtasia to try and help Eric. Eric tells Sookie that he would hate to meet the true death without kissing her. They begin to make out and are interrupted by Pam. She pulls Eric aside and tells him that they should exchange Sookie for his life. Eric returns to the room and drags Sookie to the basement, tying her up.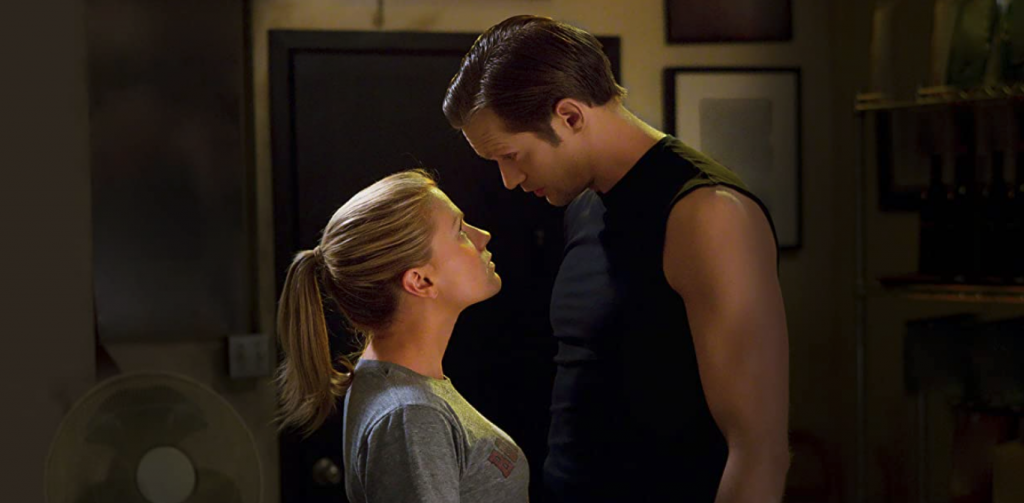 Complications
Jason's life becomes more complicated when he walks into his bedroom to find a panther sitting there, eyes orange and mesmerizing. Before his eyes, the panther transforms into Crystal. Well, at least Jason has the prior knowledge of Sam's shifting so it isn't too weird. We shall see.
Remember that if you buy from our links, we get $ back!