This episode is quite the doozy. We land with Sookie in fairy land where we ended at season three. Claudine identifies herself as Sookie's fairy godmother. Sookie sees Barry and her grandfather here. As they catch up, fairies walk around and hand out light fruits – a glowing fruit that everyone digs into. Sookie is uncertain about eating the fruit, as everything doesn't seem quite right.
Mab's Crew
Sookie tries to warn her grandfather telepathically that this is a trap. However, everyone here can communicate telepathically. The queen fairy, Mab, steps forward and declares that she wants to shut fairies off from humans and demands that Sookie eat the fruit. When Sookie uses her light powers to release herself from Mab's grasp, it reveals a grey wasteland version of the fairy land she is in. The fairies appear as goblins, and Sookie has seen the true nature of this place.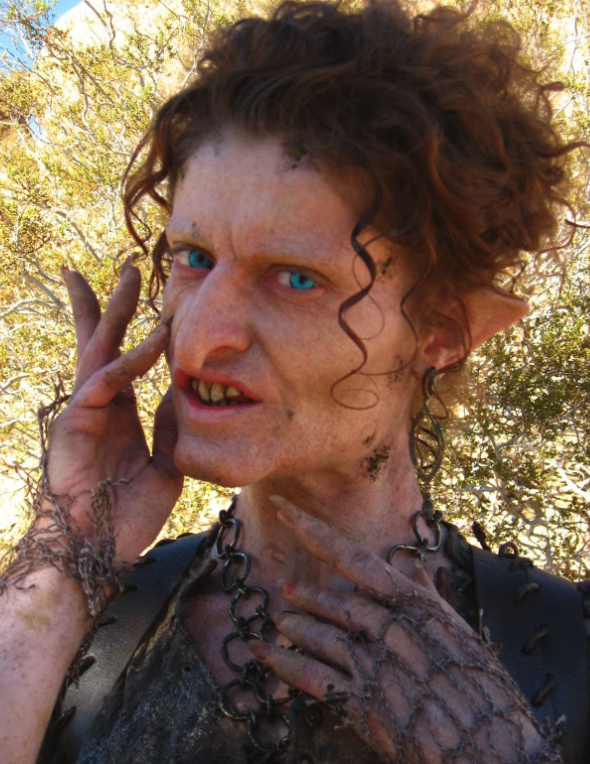 Sookie and her grandfather run to get away, being followed and attacked by the fairy/goblins. Sookie is helped by Claudine's brother who opposes her views and Sookie and her grandfather drop back down to Earth. We see Bill and Eric become aware of her presence. Sookie and her grandfather land in the cemetery and Sookie shows him her grandmother and parents' graves. Sookie's grandfather dies at their graves, but not before giving her a pocketwatch to give to Jason. Before he disintegrates, Sookie's grandfather tells her he loves her.
Time Warp
Sookie returns to her home to find a crew working on renovations. The crew calls the police and Jason – as a cop – shows up. Jason is relieved to see her and reveals that she has been missing for twelve and a half months. We have jumped in time tremendously. Jason, in his grief over Sookie's disappearance, sold the house. Sookie explains where she has been and when Jason doesn't believe her, she produces the watch. She tells him that Grandaddy Earl gave it to her before he died and that he felt like he'd only been gone a few hours. Sookie herself felt as if she was only gone ten minutes while in fairy land. All of this gets Jason to believe that she is telling the truth, if somewhat reluctantly.
Cover Story
Bill arrives at the house and tells Sookie he has hasn't felt her presence for a year. He suspected she was with Claudine. Eric shows up as well and asserts that he never gave up on Sookie. Just then, Andy shows up and is very upset when Sookie says she wasn't kidnapped. Bill covers for her, saying she was on "secret vampire business."
Back in the cruiser, we see Andy battling a V addiction and later on Jason scolds him for still using.
We see Eric and Bill trying to rebuild vampire-human relations post Russell Edgington and his outburst. Eric gives a television announcement as a local business owner and Bill presents a town ribbon cutting ceremony.
Witchy Ways
Jesus takes Lafayette reluctantly to a witch gathering. The head witch communicates as Eddie through herself. Lafayette is angry with Jesus, thinking he told her about his experiences with Eddie in order to convince him the witchy powers are real. Jesus insists he told no one, but Lafayette won't hear it.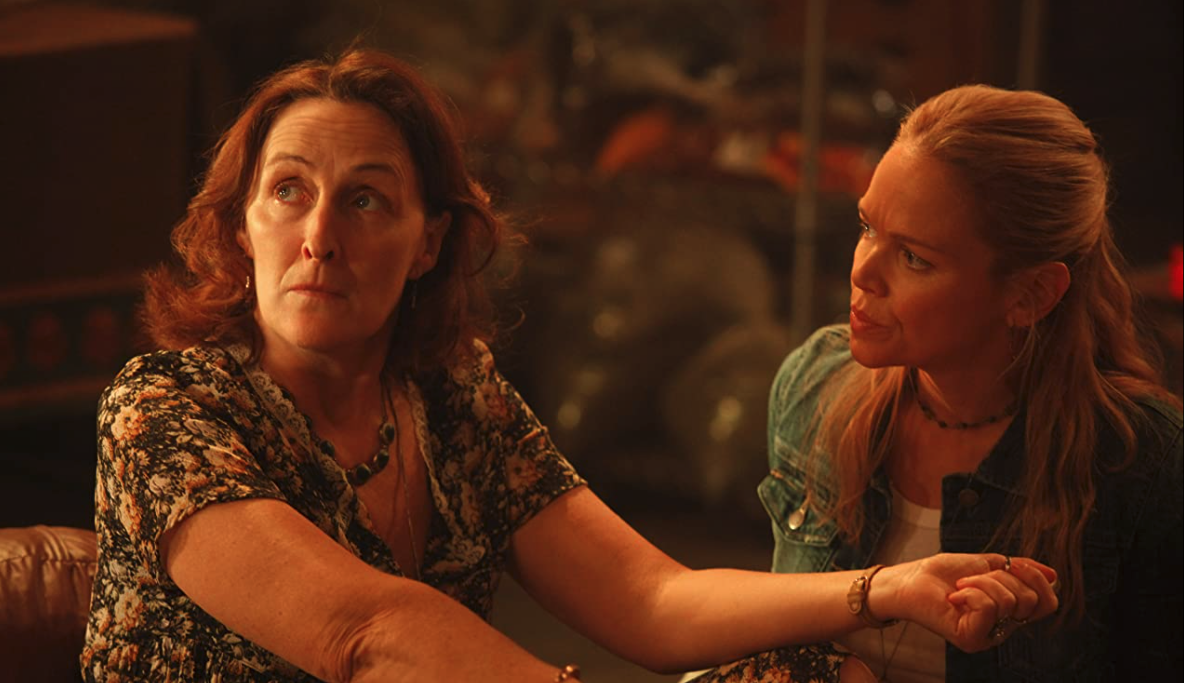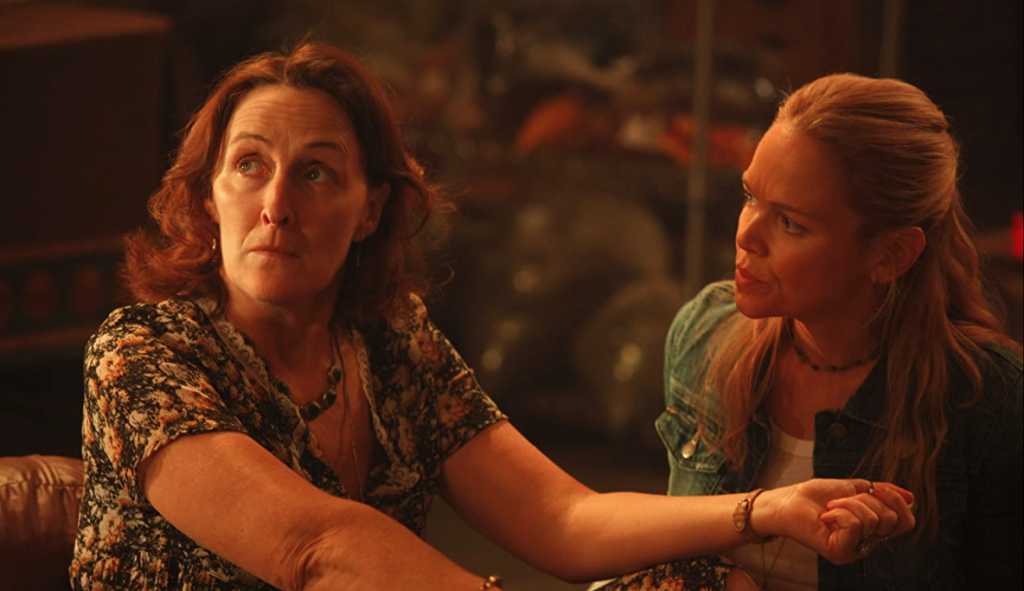 When he goes back again with Jesus, he is forced to participate in a ritual that brings a bird back to life for a minute. One woman from the coven is a plant and arrives back at Bill's house. It seems Bill may now be the king of Louisiana.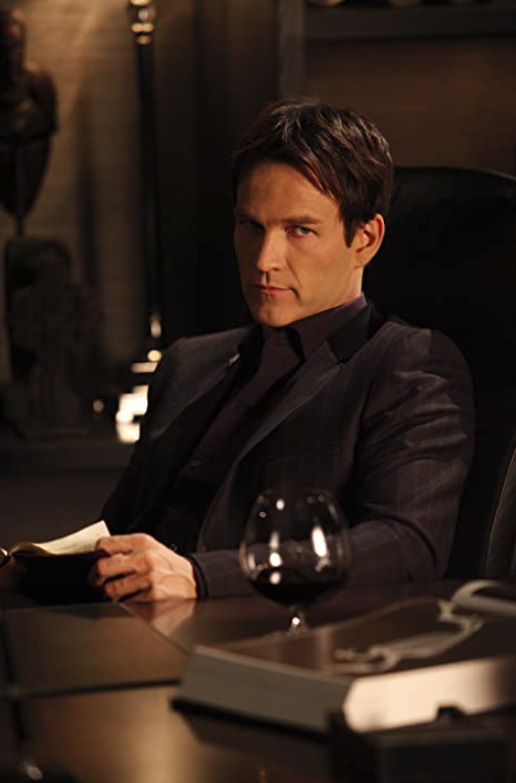 Dark Tendencies
Arlene comes home to find Terry in the bathroom and her new baby, Mikey, in the living room floor with headless Barbie dolls. Terry assures Arlene that Mikey is a good boy and will be fine.
Jason takes food to Hotshot to the kids that he is looking after for Crystal. They tell him that the freezer isn't working and that it isn't cold. Jason goes to investigate, but the kids lock him inside the freezer.
Mixed Martial Arts
In New Orleans, we see Tara as a successful mixed martial artist. Tara is in a romantic relationship with another female mixed martial artist named Naomi. Tara is also going by a different name.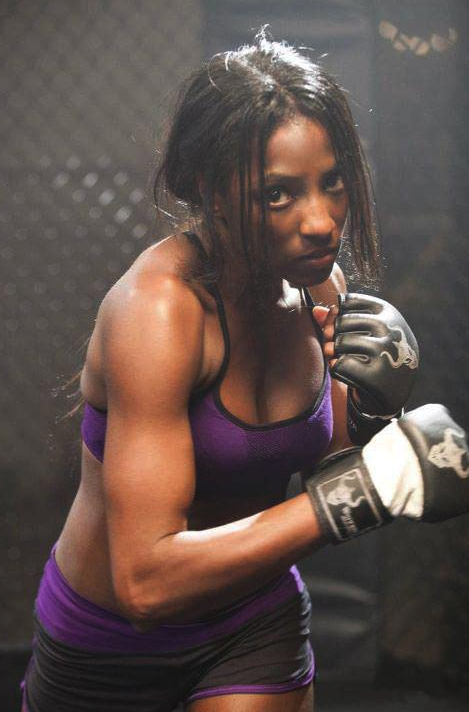 Trouble in Paradise
We flash to Jessica and Hoyt living in the house he bought for them at the end of last season. They seem to be okay, but it is clear that the human dating a vampire dynamic is getting to them. The pair go to Fangtasia for date night where a human hits on Jessica. It seems she has a moment of enjoyment of this, but then decides she loves Hoyt and walks away from it.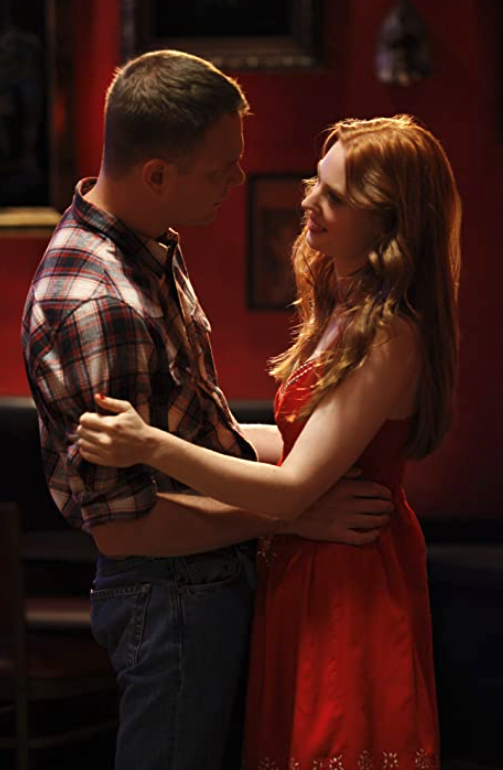 Sookie catches up with everyone at Merlotte's. When she asks Lafayette about Tara, he says he doesn't know where she is because she's moved a lot since Sookie went missing. However, we see Lafayette text Tara and tell her that Sookie is alive and back in Bon Temps. Tara ignores the text message and makes up a story about the text being her father saying her grandmother has died to Naomi.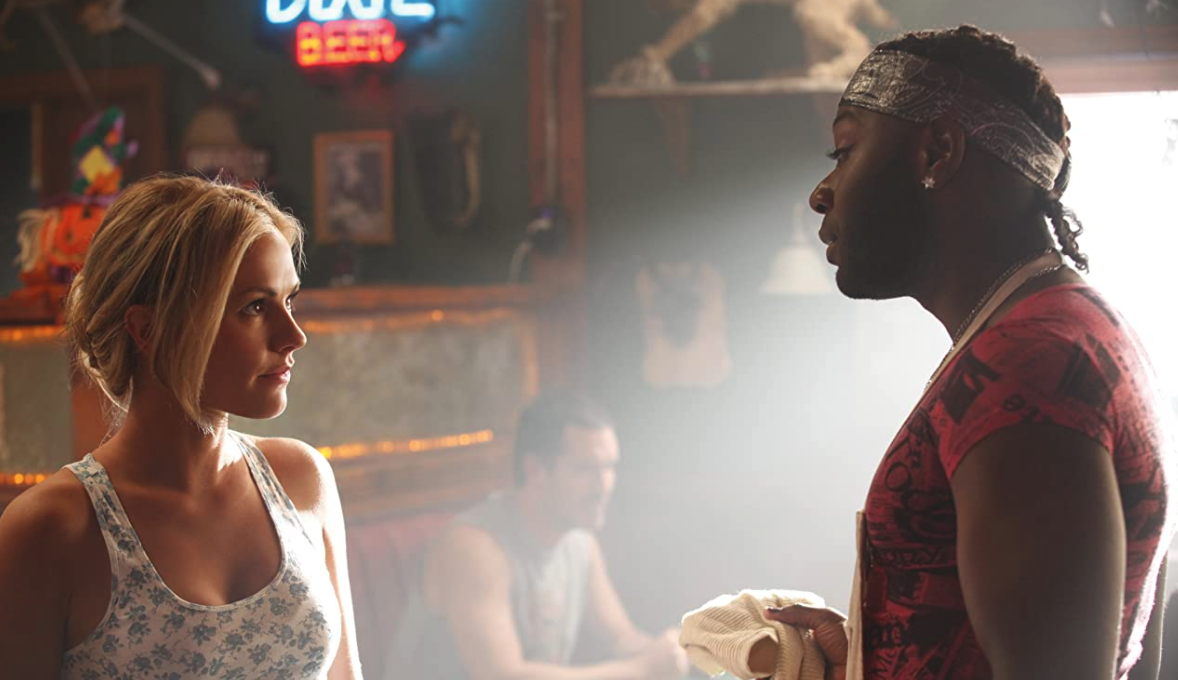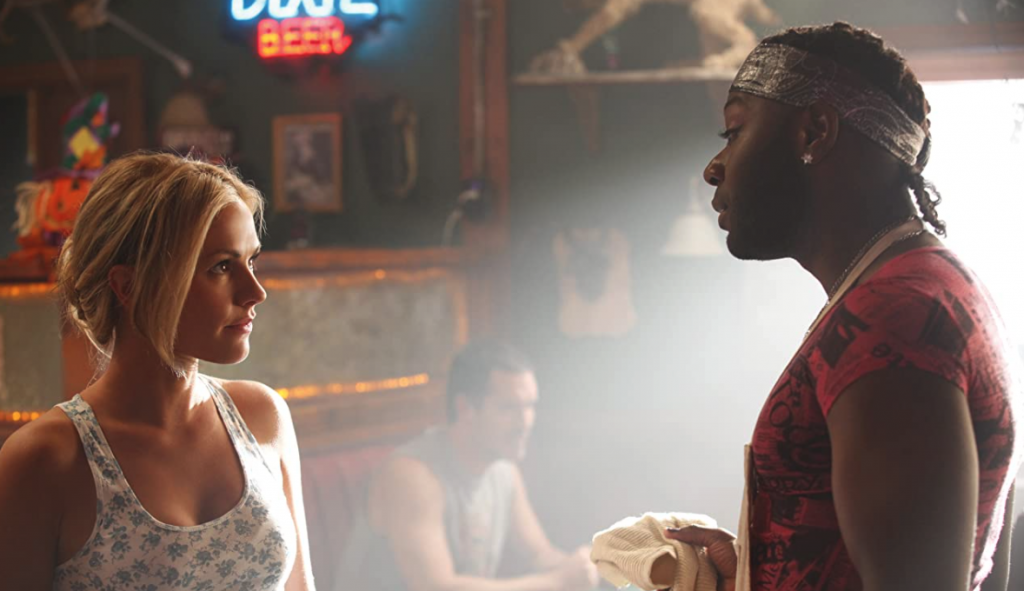 We see Tommy come into Merlotte's with Hoyt's mother. He is in a leg brace and we learn that Sam has been paying for his physical therapy since shooting him. It seems Hoyt's mother replaced Hoyt with Tommy when he left. Weird situation.
Sam gathers with other shapeshifters after work. He seems to have found a place to belong.
You're Mine
We end the episode with Sookie changing in her old bedroom. She doesn't own this house, but alright. Eric shows up in her room and Sookie quickly covers herself up. He tells her that he can be inside the home because she doesn't own it anymore: he does. He tells her that he bought the house because if he owned the home, he owned her. Eric tells Sookie, "you are mine."
This episode was quite the journey. The beginning of the episode in fairy land felt like I was watching Lord of the Rings and the time jump was disorienting. This season isn't off to the best start in my eyes and it was a lot of character changes that will take time to get used to. But hey, I'm rooting for Sookie and Eric.
Don't forget that if you buy from our links, we get a little $ back