This episode felt truly unique. We transition between Terry's funeral and the compound where Bill saves the vampires' lives and Eric helps them murder their captors.
Bill and Sookie show up in the fairy realm where Warlow has been fed on by Eric. Sookie helps heal Warlow with her blood and tells Bill to handle the situation himself – their deal is off. She blasts Bill out of the fairy realm.
The Compound
Bill goes to the compound and sees bodies torn apart all over outside. Eric clearly made it here first. He has a vendetta and the compound will pay for killing Nora. Eric releases all the vampires from their cages and tells them to kill their captors. What ensues is a fun show to watch. Vampires are doing to humans what was perpetrated against them: making them run on a wheel naked, pulling out their teeth, etc.
Eric finds Jason in the women's gen pop cell and Jason helps Eric by showing him the way around the complex. Bill finds all the vampires that are in the holding cell that becomes the sun room. He lets them feast on his blood so that they have enough of Warlow's blood to survive the sun.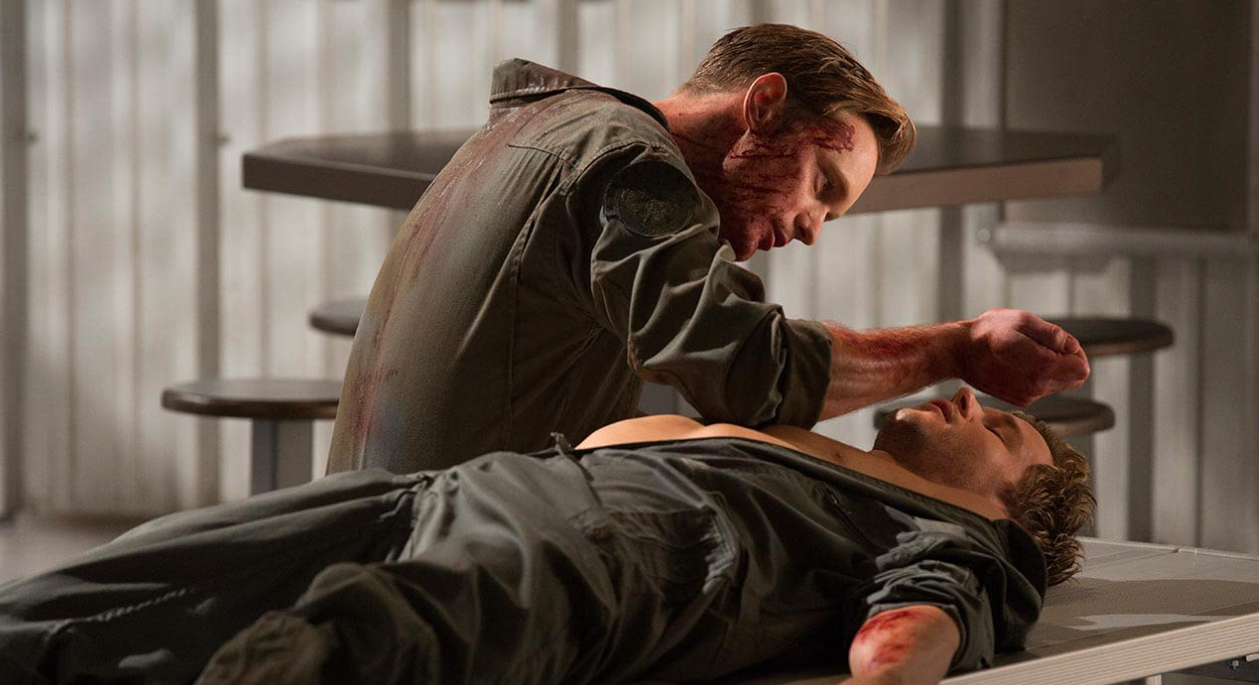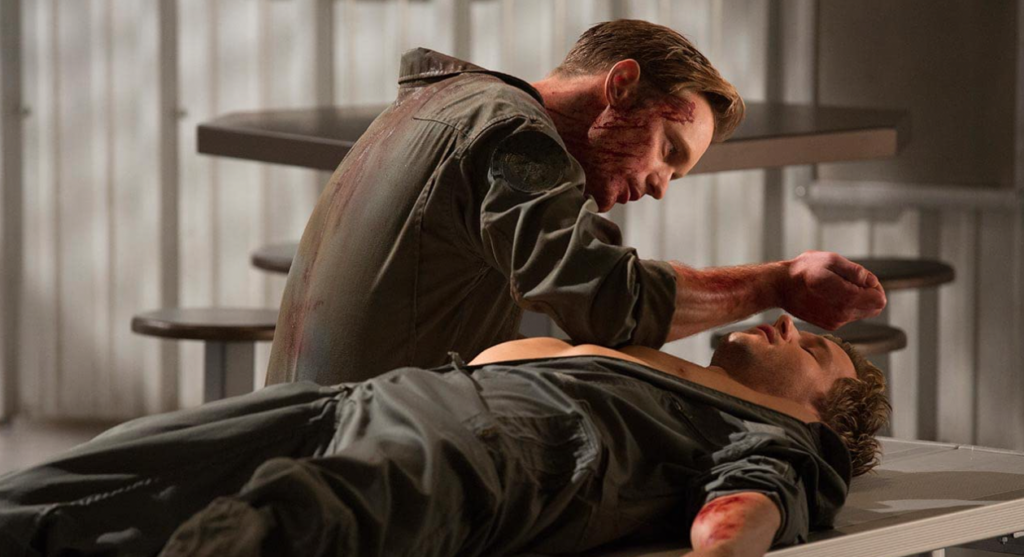 Eric enters the room and kills Steve Newlin.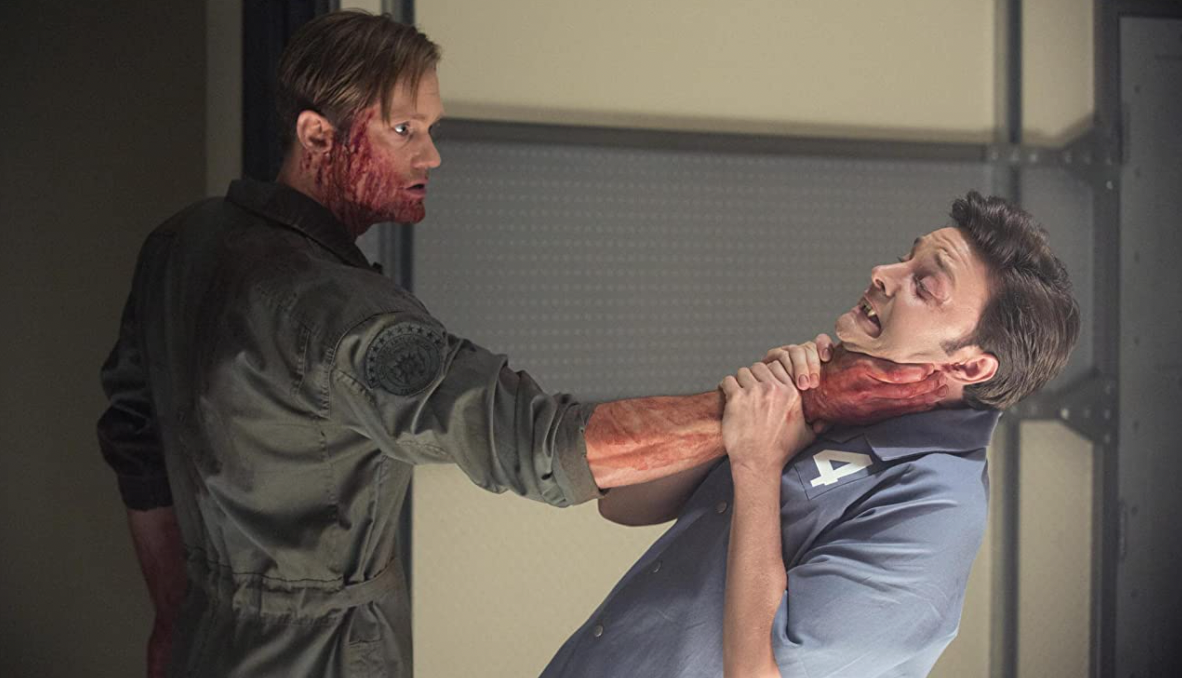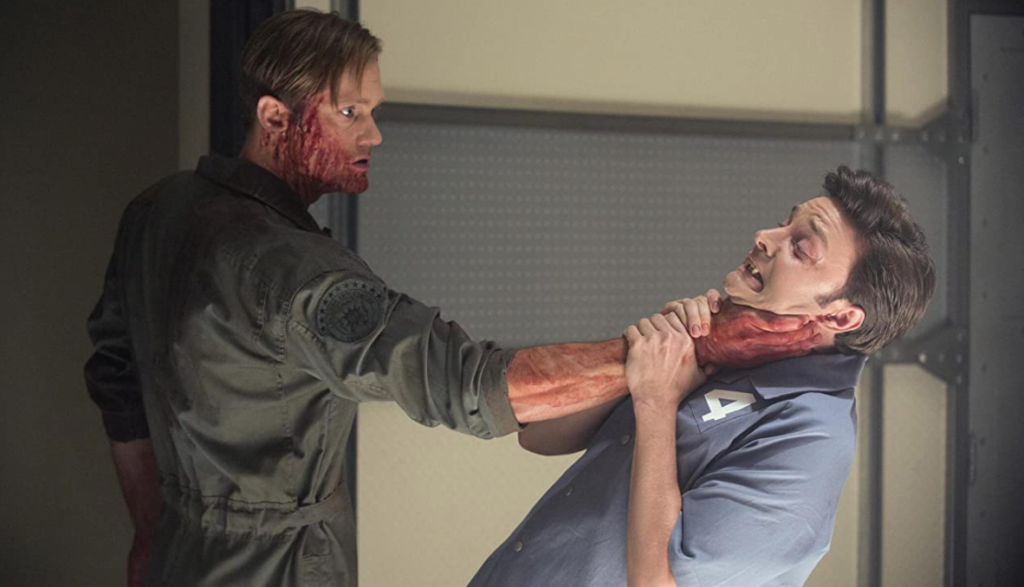 Everyone is clearly higher than hell and dancing around outside, smashing Tru Blood, when Bill begins to see the Lilith women.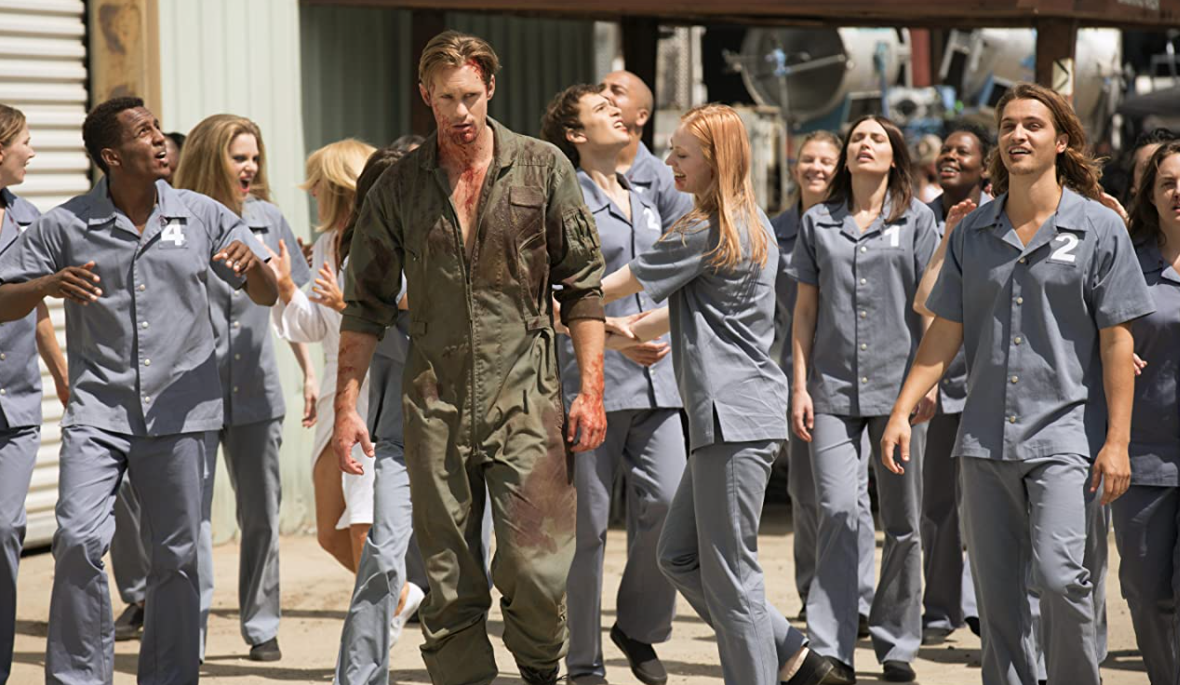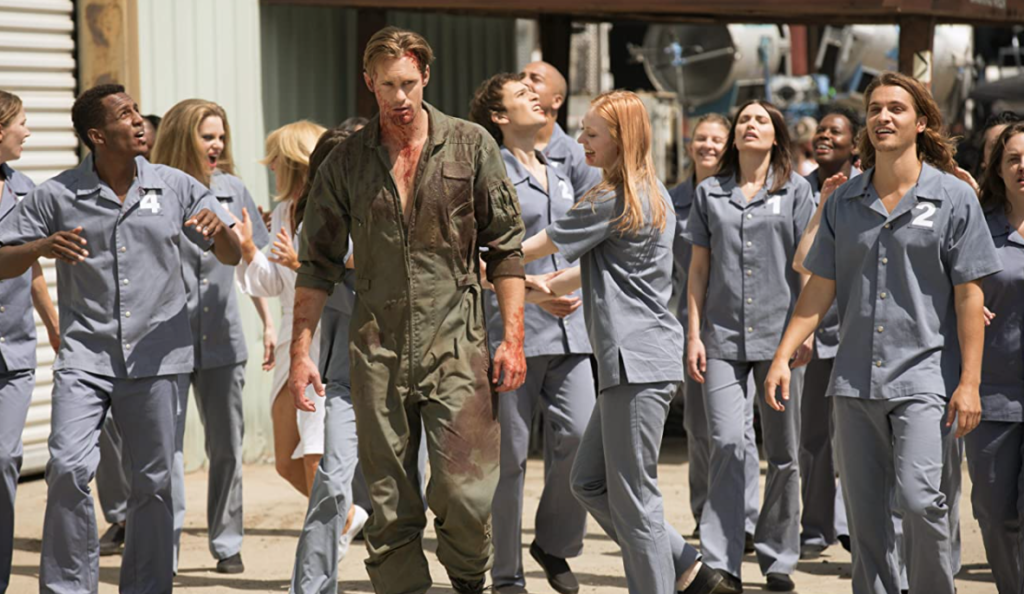 It is clear that he has lost too much blood and the women insist that his time on this Earth is over. Bill summons Jessica, who brings him back to life with her Warlow blood.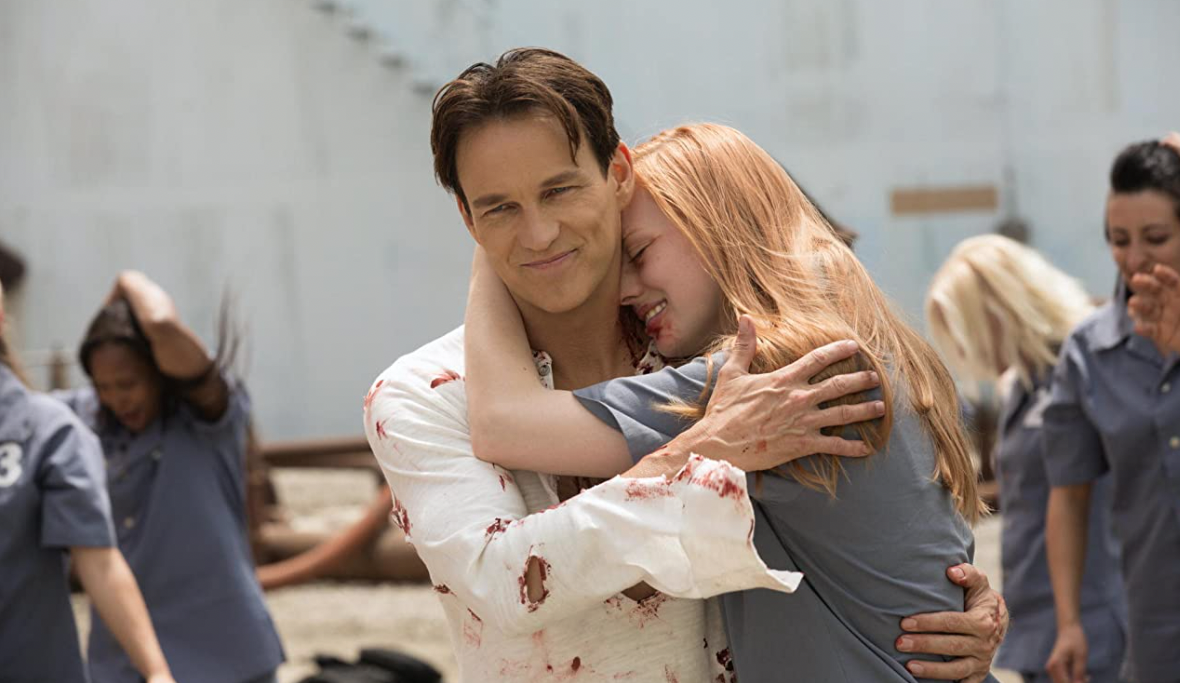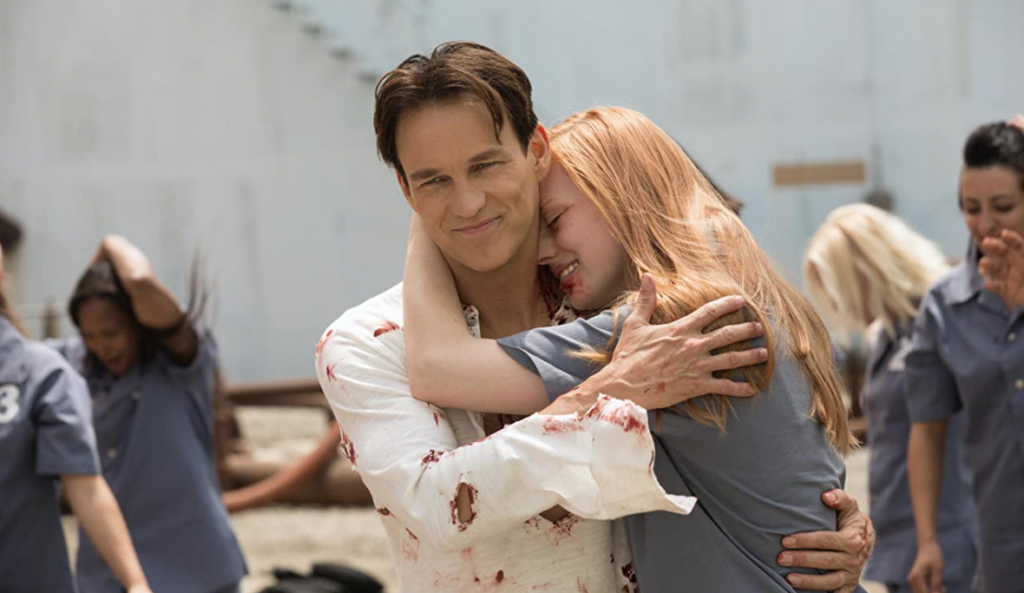 Sarah seems to be one of the only humans alive in the complex when Jason hunts her down. This scene is intense and Jason nearly kills Sarah, but decides he does not want any more blood on his hands. I understand his intent, but Sarah really needed to go. Sarah drives off, but I'm sure we will see her again in the final season.
Jason returns to Violet and she reinforces that she meant what she said about them being together forever.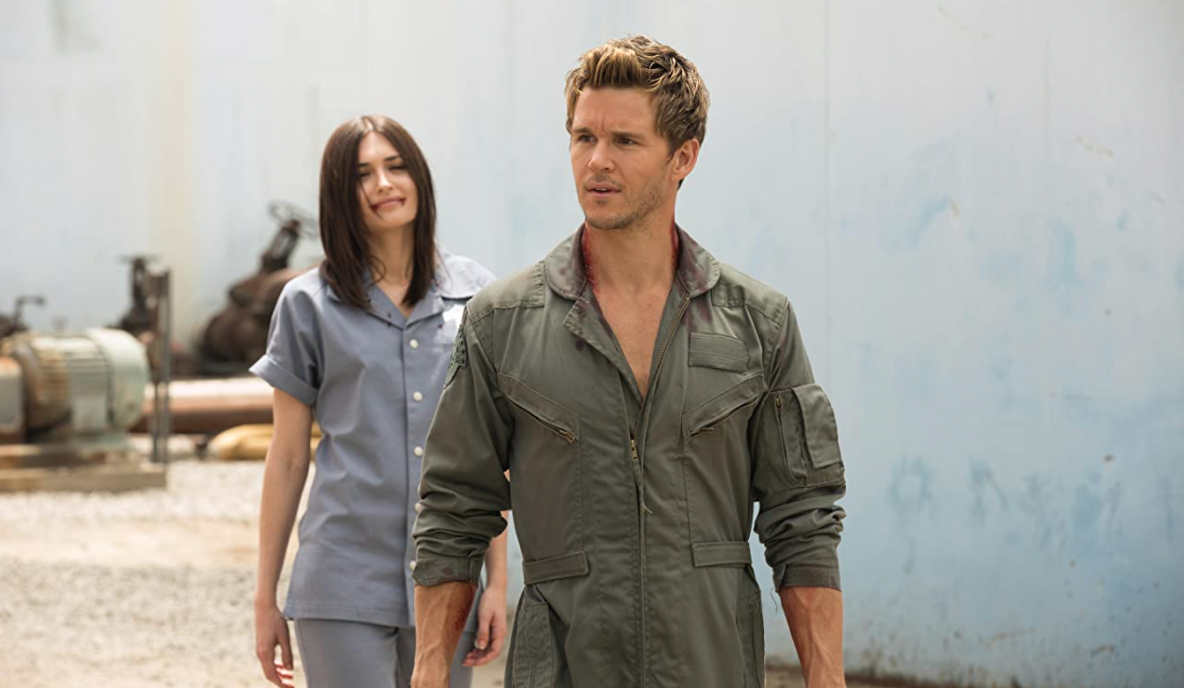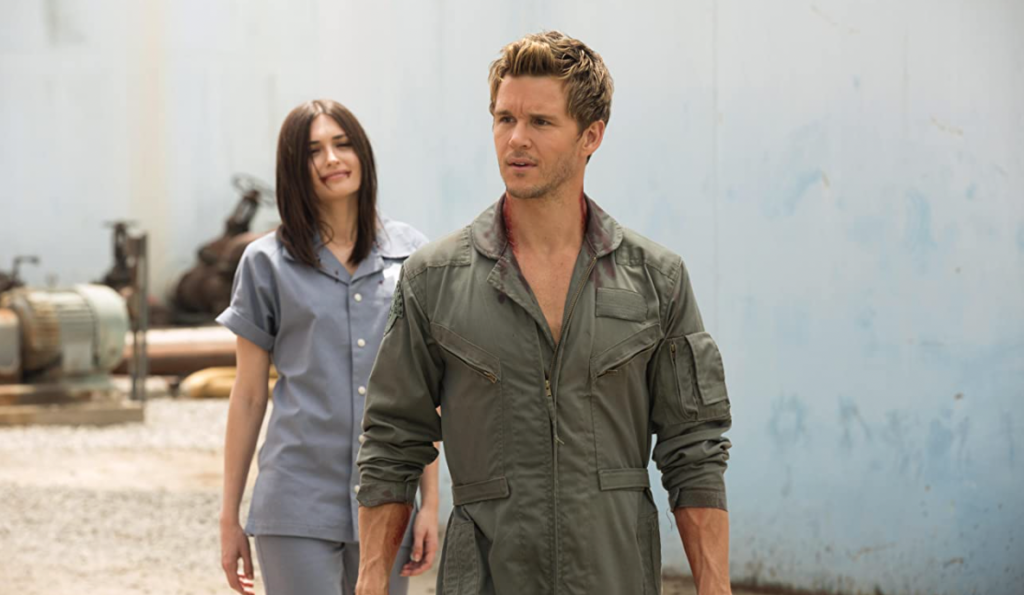 The Funeral
Meanwhile, at Terry's funeral, Sookie wonders where Jason is.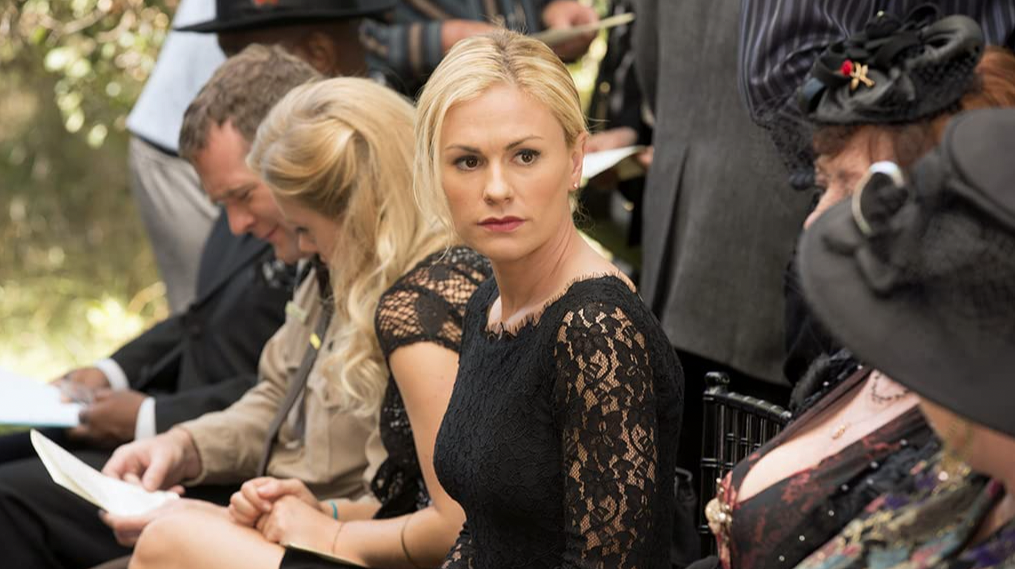 Everyone tells stories about Terry that give us a deeper look into him as a character before we met him on the show.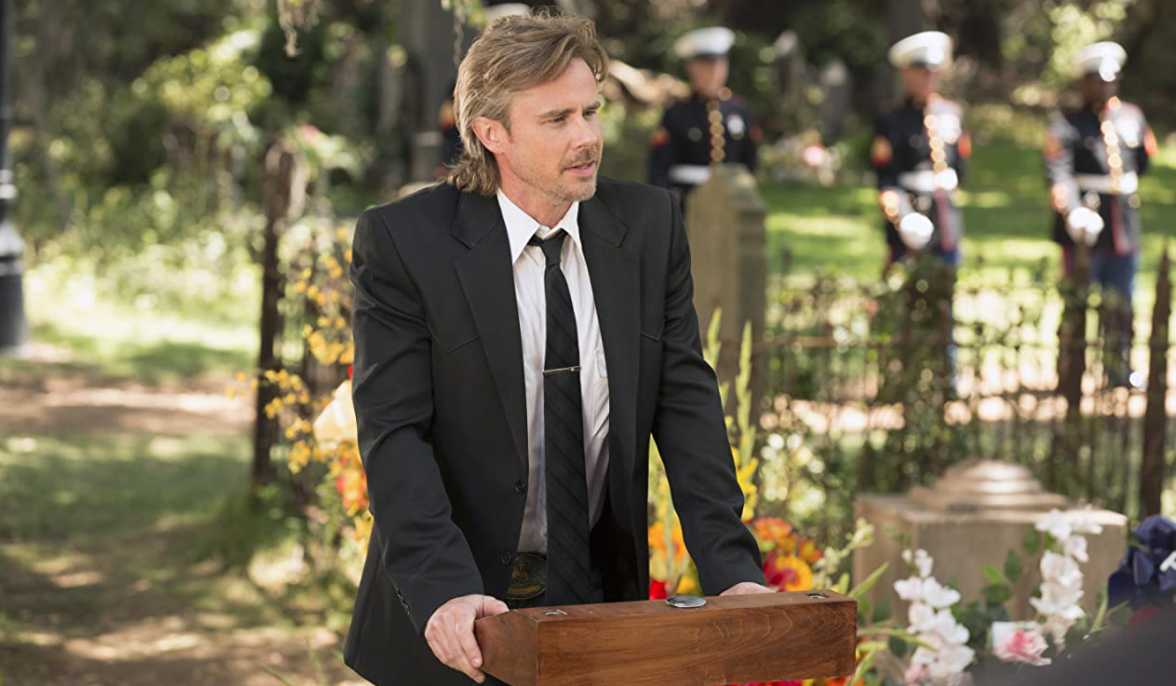 We see Sam tell the story of how Terry got the job at Merlotte's as well as a story from Lafayette about Terry's first day on the job.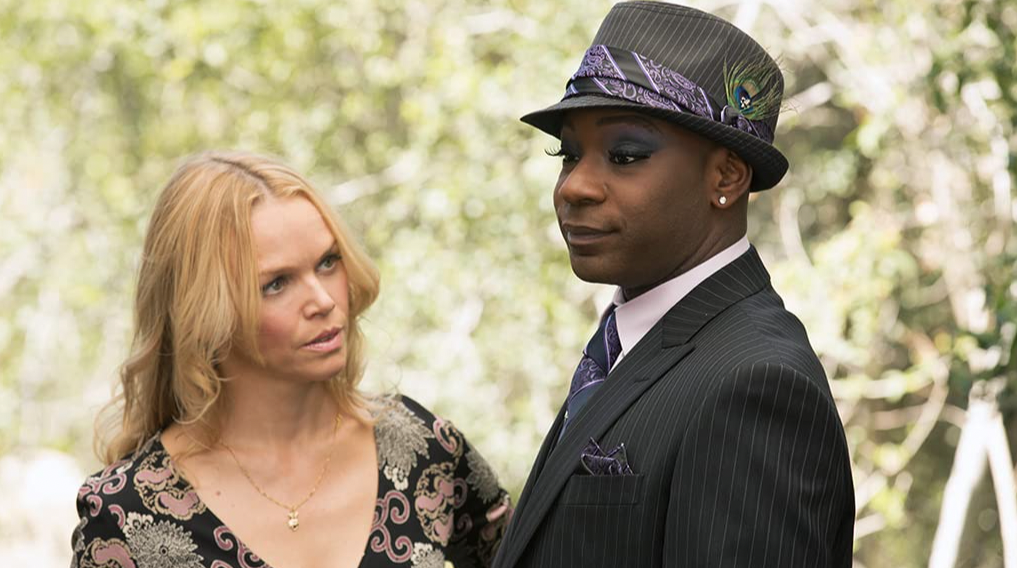 Just when everyone is done speaking and it is Arlene's turn, Sookie hears her thinking about how she isn't ready to say goodbye. Sookie stands up and talks about the day Terry met Arlene. She had been reading his thoughts and he was thinking about how Arlene was the most beautiful woman he'd ever seen. Sookie says that not many people can say they had a love like that, but Arlene did.
This funeral scene is actually so heartbreaking and I hate that Terry had to go out this way. Terry was honored and we end the funeral with Arlene thinking about how Terry would have actually loved his service.
The episode ends with all of the vampires from the compound outside. Pam looks at Eric across the way and says that he better not leave her. Eric flies into the sky.
Honestly, I think Eric just needs time to grieve Nora. She was such a clear part of him for so long that he does not know how to go on without her as his sister. This episode overall felt like great closure to two of the biggest conflicts this season: Terry's suicide and the vampire compound. I have no idea how the season will end next episode, as this episode was as sensational as I would expect a finale to be. Onwards to find out!

(5 / 5)
If you want to purchase Season 6 of True Blood, check it out below!