This season finale felt like a strange fever dream where we follow our favorite characters six months in the future where everything is different.
Funeral Aftermath
We begin the episode at the end of Terry's funeral. Sookie finally spots Jason at Bill's house. Jason introduces Sookie to Violet, who get along well after Violet is convinced of the fact that Sookie is Jason's sister and not a lover.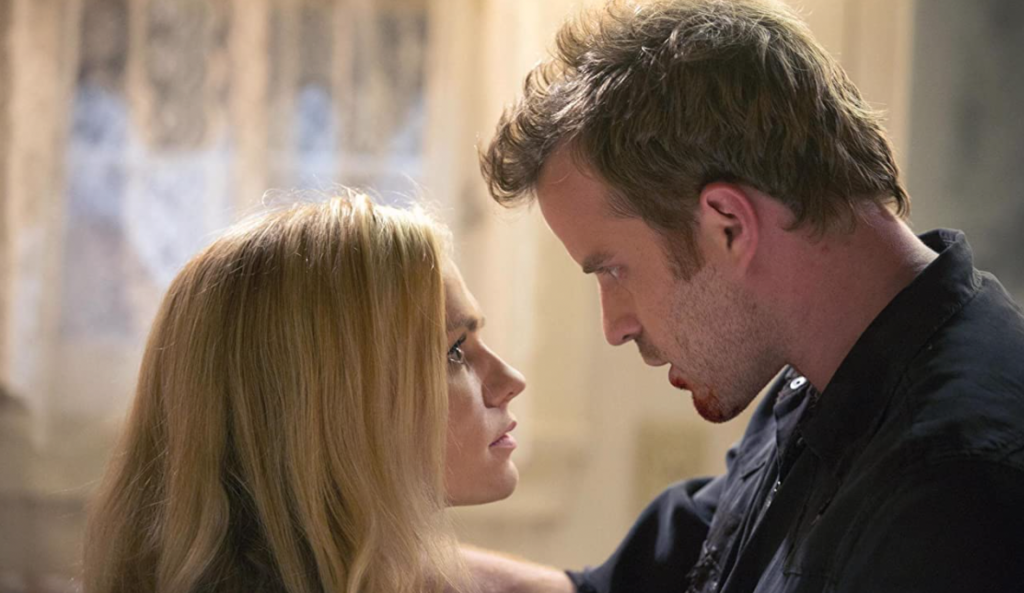 Sookie heads into the fairy realm to check on Warlow. He has made up a maypole for them to get married at, but Sookie says that she wants to move slow and date.
Warlow slaps her and ties her up, telling her that he didn't wait 5,500 years to date her.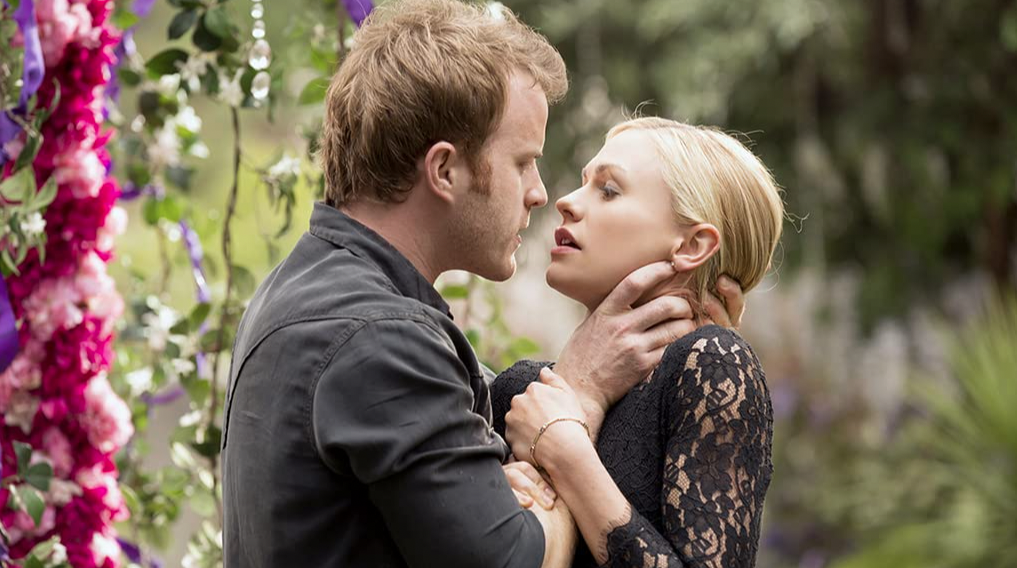 Bill tells Jessica that his is disappointed that he's lost his powers. He confesses to Jessica that he traded Sookie to Warlow for a vial of his blood. Jessica demands they go and save Sookie. They enlist Jason and Violet, who then enlist Andy and Adilyn. The group needs Adilyn to get them into the fairy realm.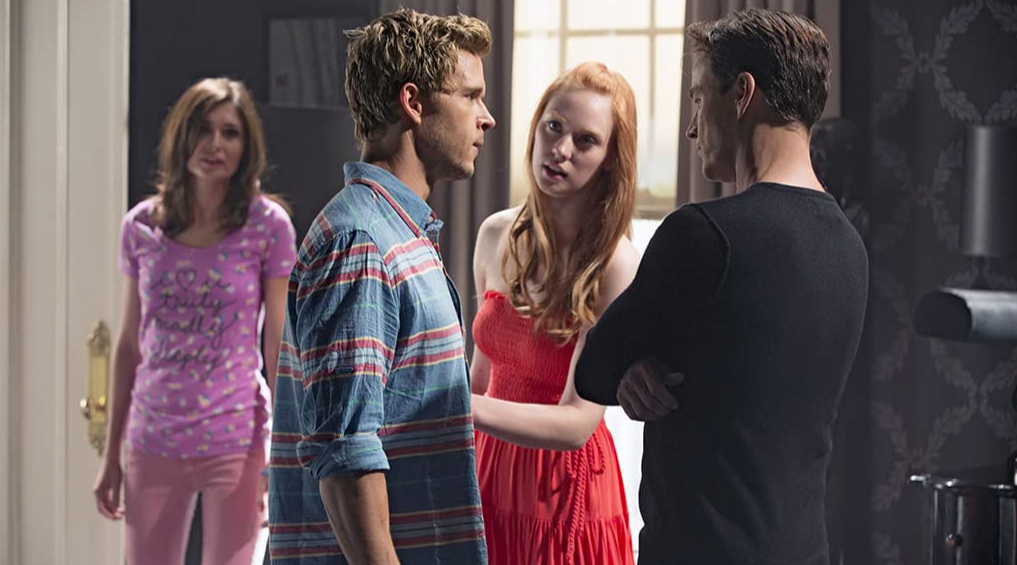 As Warlow begins to feast on Sookie, the crew shows up in the fairy realm. The group gets Sookie home where Violet heals her. When Warlow shows up and everyone tries to fight him to no avail. Warlow knocks out Violet and Jason and Bill can't even come inside Sookie's house.
His End
Just as Warlow corners Sookie in the bathroom, Niall grabs Warlow through the portal and Sookie and Jason help kill him. They get Niall out of the other dimension and rejoice together. Since Warlow is dead, any of the vampires that had the ability to walk in the sun have now lost it. We see it leave Bill and Jessica like a poof of smoke.
Pam tells Tara that she is going after Eric. This is unfortunate because we flash to Eric, where he has lost the ability to walk in the sun. He happens to be suntanning in Sweden so he erupts into flames. We do not see Eric again in this episode, so I am only hoping he managed to crawl under the snow or something.
Six Months Later…
Bill is being interviewed on national television after having written a book about his experience with Lilith, Burrell, and Hep-V. He is trying to be honest with humans so that humans can trust vampires.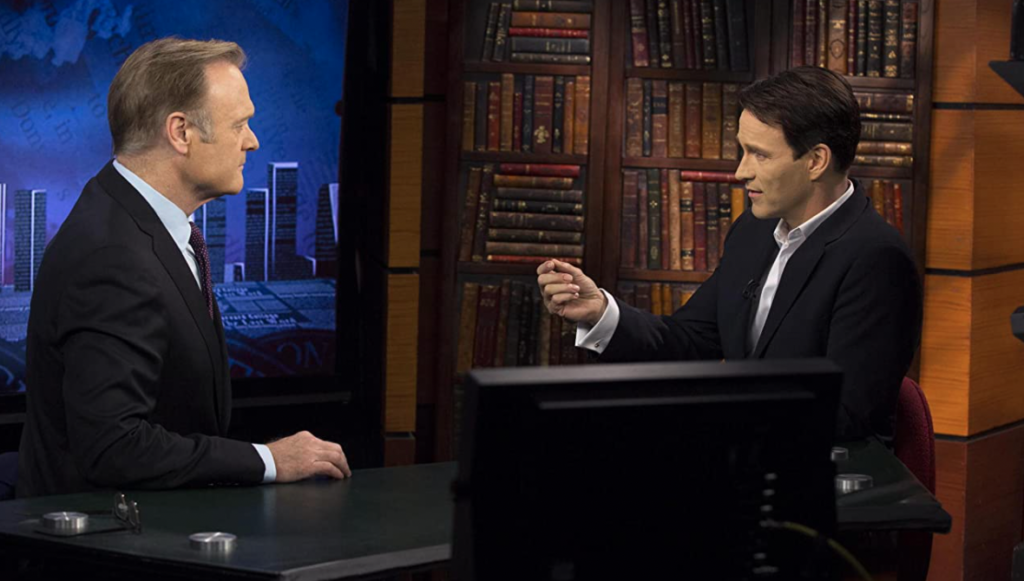 Alcide and Sookie are together. Jason and Violet are still together, but Violet still won't let Jason have sex with her after six months.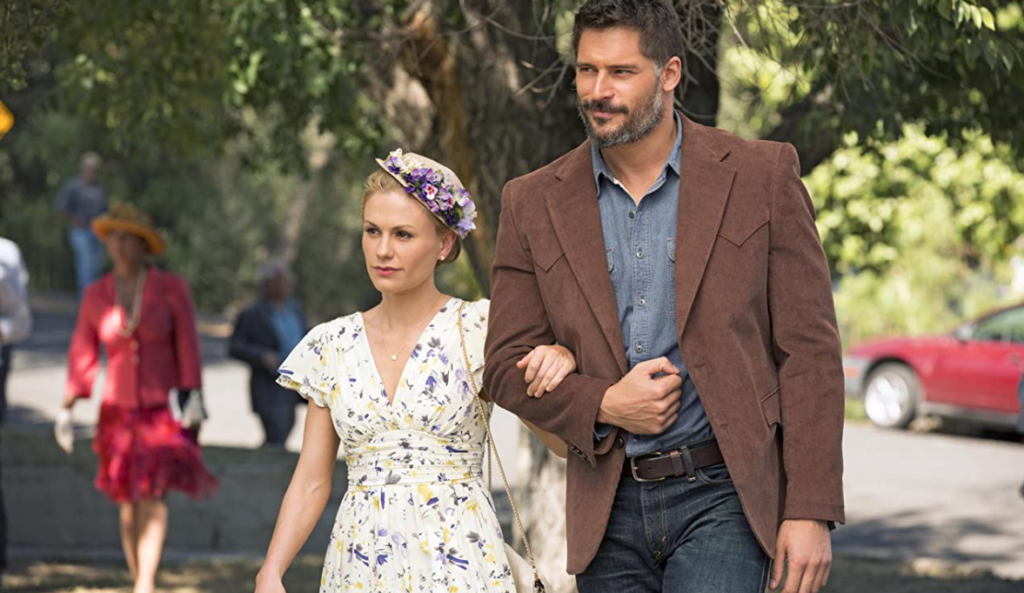 The whole town gets tested for Hep-V, as apparently humans can be carriers while not being infected. Hep-V has spread to a sizeable portion of the population. The town gathers on Sunday for church and Sam – as the mayor – reveals his plan to keep the community of Bon Temps safe.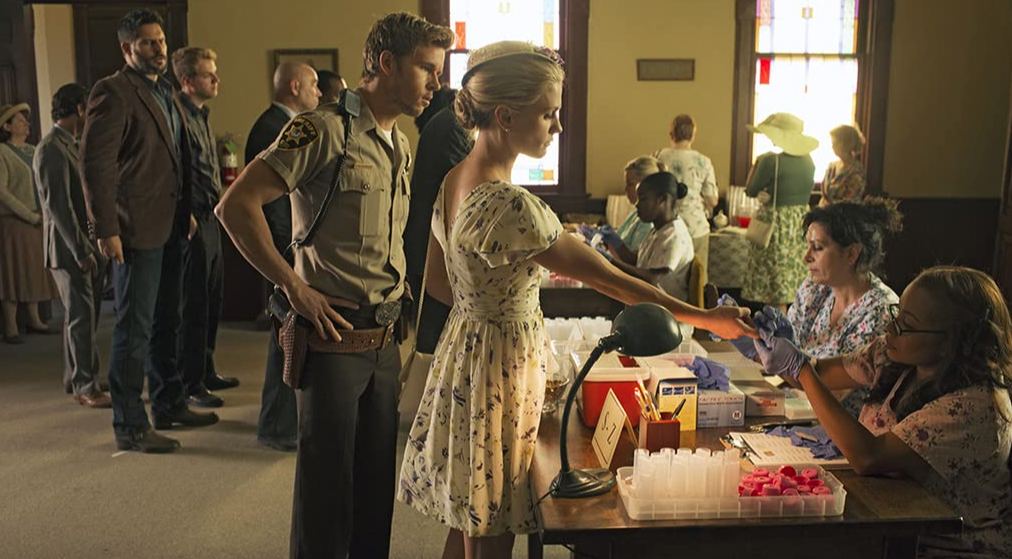 Sam proposes that at a banquet hosted by Arlene (who seems to now own Bellefleur's, formerly Merlotte's, and is footing the bill with Terry's life insurance money) that each family, in exchange for letting a vampire monogamously feed on them to remove fear of Hep-V infection, that the vampire provides protection for the family against rogue vampires and vampires infected with Hep-V. Vampires with Hep-V seem to be unwieldy and attacking humans all over. Some of the townspeople become enraged and walk out.
During the banquet, Jessica goes to Andy's house. She says that she noticed they weren't there, but she wanted to be their vampire and protect them, at no cost to them. Andy refuses but Jessica stands her ground.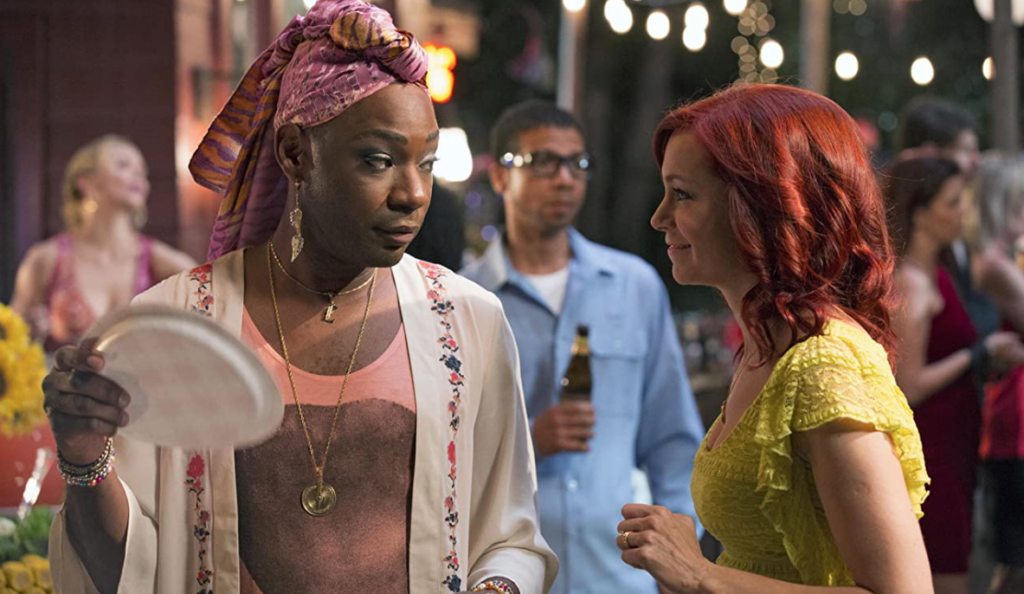 At the banquet at Bellefleur's, Tara's mother apologizes to Tara and lets her feed on her.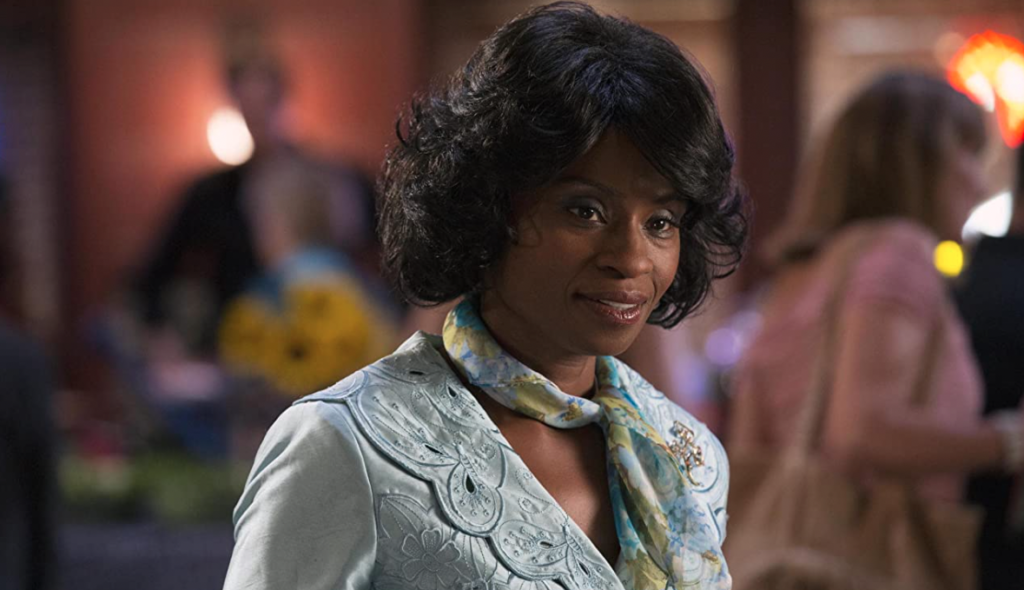 Bill stops Sookie and Alcide as they leave the party and asserts that Sookie needs protection. As this conversation is happening, Bill and Alcide smell a group of infected vampires – a very big group – closing in on the bar.
Verdict
This episode showed us our new conflict: Hep-V and infected vampires coming for Bon Temps.
This episode was sort of strange and felt a bit rushed, as the showrunners wanted to bring in the next conflict and jumped too far in time that I felt disoriented. Suddenly Sookie was with Alcide, Sam was mayor, and Arlene owned the bar. It was a bit much, but I look forward to seeing how the last season fairs.

(3 / 5)
If you are looking to watch Season 6, find it here!
Used from:
$34.99In Stock