Randy Marsh, the beloved, perma-high, ridiculous father of Stan Marsh on South Park, has finally done it: he has purchased a Blockbuster. He moves his family out of town to pursue his new career, hopeful for the success halloween movie rentals will bring him. But it doesn't take long for his mind to deteriorate in this 2012 spoof of Stanley Kubrik's adaptation of Stephen King's The Shining.
The Plot
Blockbuster is on the cusp of shutting down as the new era of online streaming approaches. Hollywood Video shut down in 2010, and RedBox DVD's are following Blockbuster's steep descent into the video rental afterlife. At first, Randy is ecstatic about his purchase. While everyone else tells him he's crazy for investing in a dying market, he sees nothing but potential (and lots of ghosts).
But like most of Randy's adventures go, his family is pissed about the Blockbuster purchase. Sharon sees this as a waste of $10,000 that could have been saved for something more practical. For Shelly, it's another reason to hate her family. And Stan's Halloween is ruined when Randy forbids him from going trick-or-treating because he needs the family's help on what he considers "the store's biggest night of the year."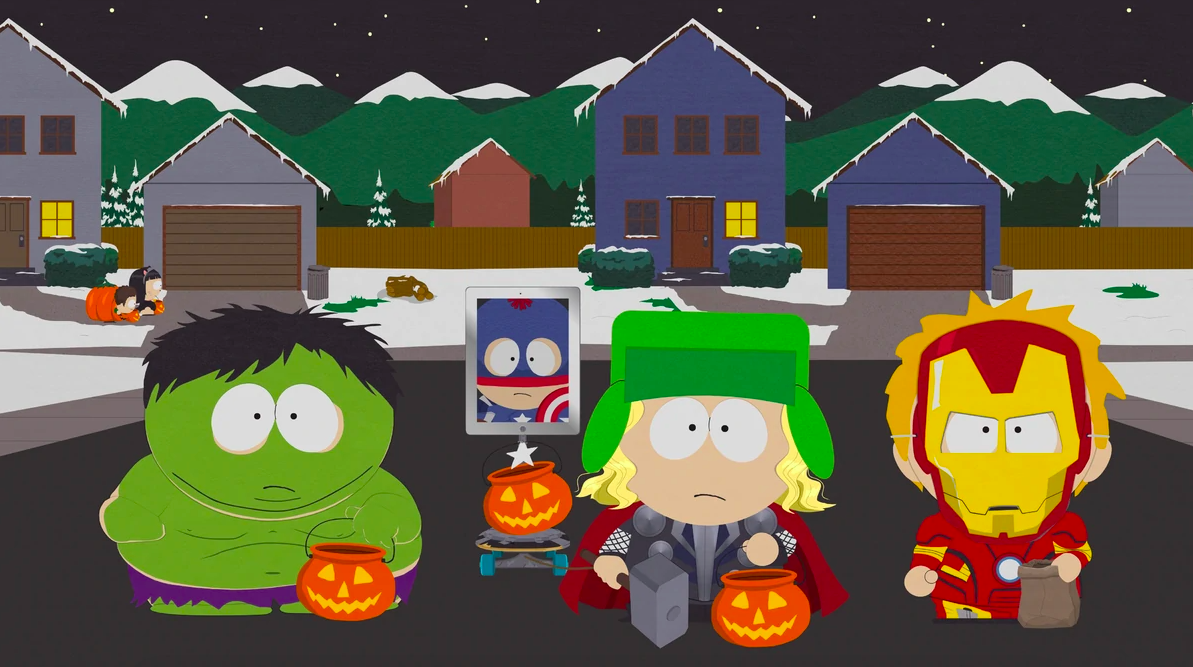 Back in South Park, Cartman, Kyle and Kenny are distressed about Stan's last minute cancelation. The boys resort to attaching an iPad to a scooter and FaceTiming while trick-or-treating. It's less than ideal, but things are going rather smoothly (except for Cartman, whose Hulk costume is misunderstood by everyone he meets).
Suddenly, the boys witness a convenience store robbery.
The thieves are known as the RedBox Killers, a gang of men who believe there is money inside the RedBox vending machines. The boys, being the overly confident fourth graders that they are, run into the store, pretending to be heroes and save the day. Unfortunately, anytime these boys are involved in anything, disaster is only a few inches away.
The Verdict
Randy Marsh is one of South Park's most unhinged characters, so it's no surprise he steals the show in "A Nightmare on FaceTime." The trick-or-treating B-story adds charm to the episode. The jokes are predictable, but that doesn't take away from the humor and many laugh-out-loud moments. While this is one of South Park's tamer episodes, but it is absolutely enjoyable and a comfort to watch.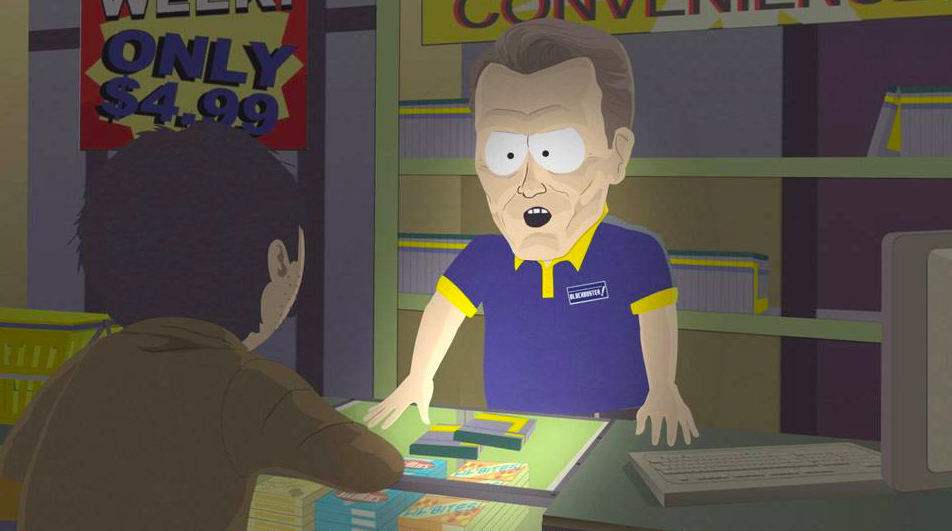 What horror-themed episodes in non-horror shows do you love? Comment down below and we might cover them! While you're at it, check out more dark deviations here at Haunted MTL.