Hello uglies, let's talk about Dragula S4 E2, shall we? Welcome to "Well Red," Haunted MTL's weekly review and recap of Shudder's horror drag competition, The Boulet Brothers' Dragula. We're going to catch you up on who slayed, who stayed, and who passed away. We'll also give the overall episode a critique.
Dragula – S4 E2: What Went Down
"It's *my* fault for letting you control me."

Astrud Aurelia, The Boulet Brothers' Dragula – S4 E2
The second episode of this season brings us the Nosferatu Beach Party! Despite a perhaps overlong and overindulgent opening (it is the Boulet Brothers, after all), the episode presented a fun challenge, a dramatic shakeup, and an astoundingly dramatic fall from grace. All in all, just another episode of Dragula, really.
The big shakeup this week was the return of a former Dragula competitor, Dahli, who won the Halloween Resurrection Special. We also see some alliances form and some drama revolving around Sigourney Beaver. La Zavaleta, also seems to have had a slight reality check since the first episode, but how long will that last?
Fright Feat
The fright feat this week was a feeding frenzy fit for a vampire, or at least a vampire with a self-hating streak. The contestants were challenged to consume garlic and drink pig's blood. It was every bit as horrible as you'd expect. Queens absolutely gagging everywhere.
La Zavaleta took the fright feat for the night and got to pick the pairings for the main challenge. La Zavaleta partnered with Saint, then paired Merrie and Koco, Sigourney and Astrud, Dahli and Hoso, and Betty and Jade. Conflicts began to pop up, as they inevitably do.
Main Challenge
The main challenge was to create a vampiric look for a beach day. The workroom proved pretty rocky as well with Merrie Cherry stirring up a lot of drama. Merrie is cementing herself early on as the problem child of the season. The real shock, however, was how quickly things seemed to have gone off the rails for Sigourney and last week's winner, Astrud.
When it came to the looks, guest judges Vanessa Hudgens and GG Magree joined the particularly Nahzgulish Boulet Brothers to weigh in.
Saint wore a leather one piece with cowl and batwing floaties.
Merrie Cherry ran with a angler fish look complete with lighted headdress and a mermaid tail.
La Zavaleta ran retro Hollywood vampire chic in a red one piece and face prothetics.
Sigourney Beaver went with a striped and angled two piece with parasol and red beehive hairdo with sunglasses.
Koco Caine busted out with a one piece, a sheer red cover up, and knee-high leather boots with cute bat wings on the ears.
Bitter Betty went sixties glam with a black and white wig, bat shaped sunglasses, a red houndstooth one piece and a sheer black cover up.
Jade Jolie made an impression with blond hair, full face prosthetics, a black and white angled striped one piece, and completed the ensemble with a leather jacket with arm fringe and knee-high boots.
Hoso Terra Toma arrived wrapped in baby blue with curly hair, sharp teeth, and later revealed a red and gem-studded lifeguard swimsuit.
Dahli arrived as the pervert Nosferatu scoping out the action, hiding a tan single peice swimsuit with ruffled collars under a trenchoat. Sick, sick, sick.
Astrud Aurelia wore a short, frilly top, open of course, and briefs with thin suspenders, coifed with curly hair and a small, ribboned hat.
As a whole, the performances were mixed. Conflicts in the workroom resulted in tepid performances from Merrie, Koco, Sigourney, and Astrud. The only pair that really looked like they were having fun on stage was Dahli and Hoso. The campy song and beach activities in the lip-sync were naturally a lot of fun, even if some of the competitors weren't exactly vibing at the beach.
As for the results, I found myself mostly in agreement. The criteria were "look," "performance," and "teamwork." While the participants were paired for the challenge, they were judged as individuals.
Jade, Merrie, and Sigourney were safe. The judges had some words for Merrie, however. Merrie seemed to be too much in her own head, which led to her lackluster performance this week. It didn't help that her look didn't really match the theme, either. it was a big stretch, but the Boulet Brothers seemed to like it. Overall, I feel the judges were a little kinder to her than they needed to be.
The bottom looks included Astrud, Koco, and Bettie. The main critique with Astrud was that her outfit felt a bit dull, and the performance seemed forced, as though she was working against her partner. It didn't help that Astrud really should have taken the critique in stride, but that was not the case, the rest of the episode featured an agitated, interrupting Astrud, much to the embarrassment of her drag mother, Dahli.
The top looks included La Zavaleta, Dahli, Hoso, and Saint. La Zavaleta's look was pointed out to be a bit lackluster, but the performance saved her. Dahli's look was absolutely perfect and paired with a fantastic, campy performance. Dahli was my personal choice for the winner. However, Saint's sexy leather and wings look took the win for the evening, which was well-deserved.
The final decision, however, was about who to eliminate: Astrud or Bettie? Astrud quickly made a case for herself backstage with a legendary temper tantrum.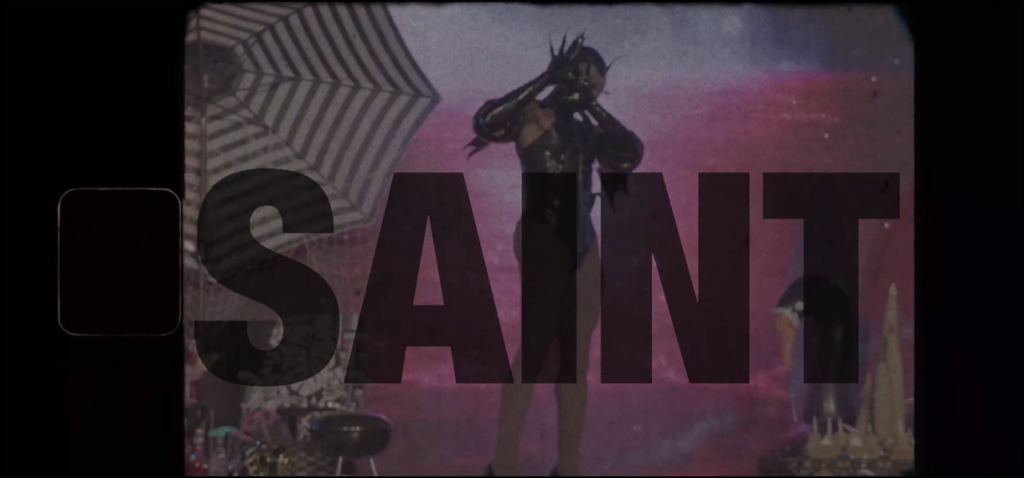 Elimination Challenge
The elimination challenge for Astrud and Bettie involved submerging their arms in tanks full of leeches. The was blood, naturally, and somehow Bettie managed to get a leech right between her breasts, again, naturally. Leeches, while initially gross, do not really hurt as they have anesthetic properties. That's partially why they were used medicinally for centuries. So this was a more mild elimination than last week's.
Still, it made for a fun, gross elimination. However, only one could survive, and Bitter Bettie lived to drag another day while Astrud Aurelia died with a caved-in skull on the beach.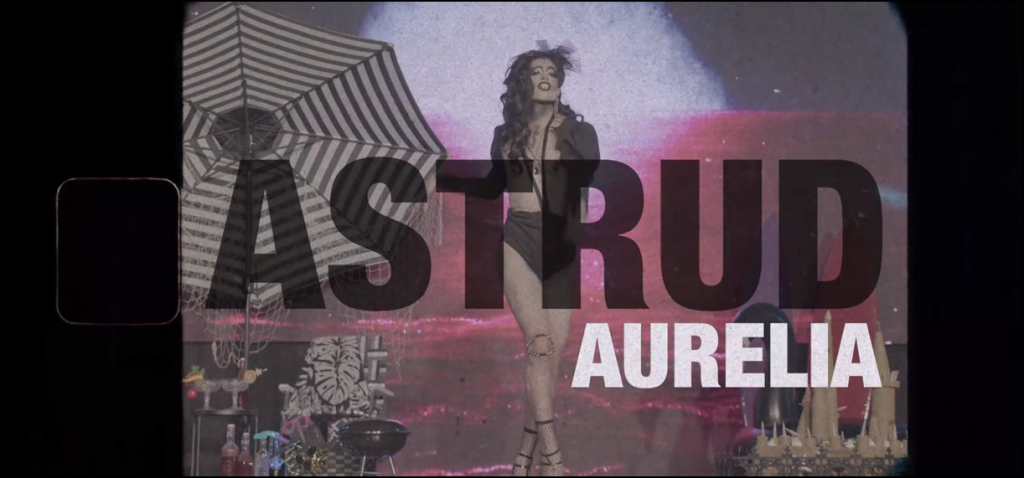 The Results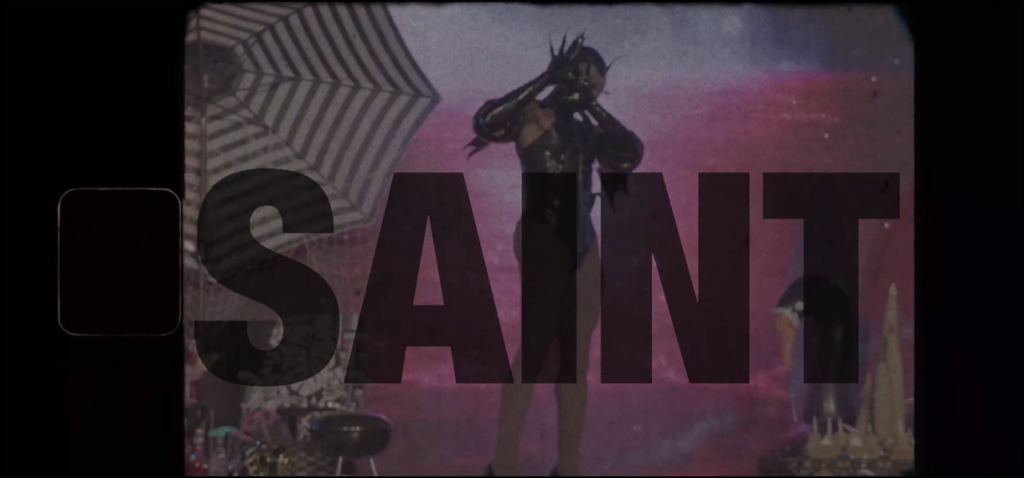 Winner: Saint (shown)
Top Looks: La Zavaleta, Dahli, Hoso Terra Toma
Safe Squad: TJade Jolie, Merrie Cherry, Sigourney Beaver
Bottom Looks: Astrud Aurelia (RIP), Koco Caine, Bitter Bettie
Episode Score
This week was a stronger episode than the premiere for a couple of reasons. The window dressing surrounding the competition was filed back, which really helps the flow of the show. The theme also proved to be quite fun and overall created a general sense of aesthetic through the whole of the competitors, making it easier and more reasonable to figure out who gets eliminated. I also am there with the judges this week, Astrud needed to go, particularly given their terrible behavior after the floor show.
As a whole, this episode worked out quite well. The addition of Dahli in the mix should really stir things up, as with Merrie Cherry surviving another round. Who knows what trouble will be stirred up later?
(4 / 5)
We hope you enjoyed our coverage of The Boulet Brothers' Dragula – S4 E2. Let us know what you thought of the competition and who you think will take the prize. We'd also love to hear your assessment of the looks. Which gagged and which were groaners?