Joel reunites with Tommy in The Last of Us' sixth episode, "Kin." It was written by Craig Mazin and directed by Jasmila Žbanić, who take us to Jackson, Wyoming, a town with electricity, hot water and community. It's a reality that feels like a dream. After worrying so long about where Tommy was, it turns out he is in better shape than Joel could have ever imagined.
Moving Forward
It's been a few months since Henry and Sam's deaths, and Joel and Ellie have finally reached Tommy's rumored location. But it's not just Tommy who's doing well for himself; his younger brother has a new wife, Maria (Rutina Wesley). Together they help run the whole town, taking turns doing patrol and other maintenance that keeps the town running. The Last of Us' set design of Jackson is akin to the second video game; in the first game, Tommy and Maria were still working on the getting the town running and nowhere near as accomplished. This minor adjustment adds a new immersive experience to the show, and emphasizes Joel's qualms about how competent he is to take care of Ellie.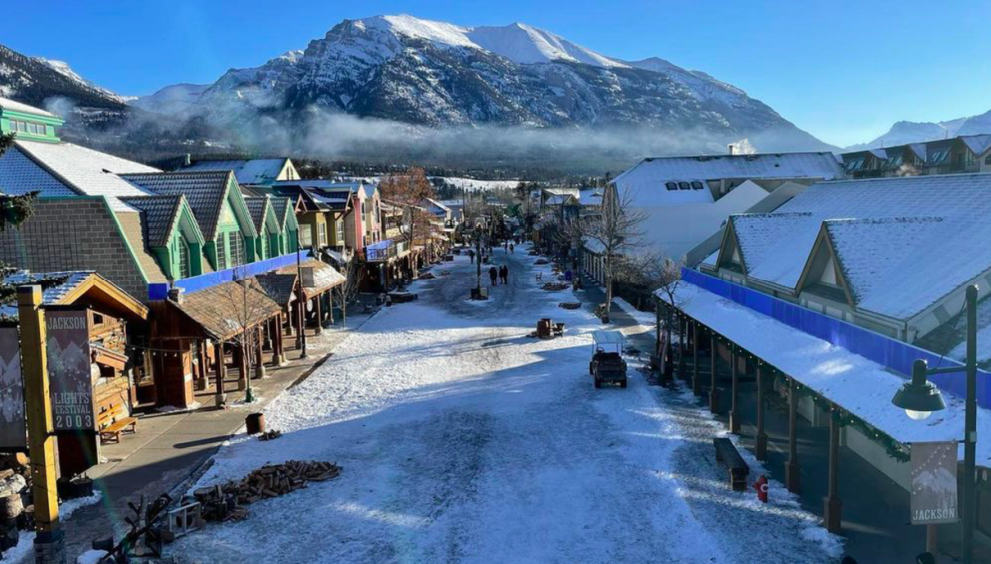 While Joel and Tommy reconnect, Maria brings Ellie into her home and let's her take a shower and gives her a brand new period cup as a present. It is with Maria that Ellie discovers Joel had a daughter who died at the beginning of the outbreak in 2003.
Kin
Joel and Tommy reconnect in a bar, where Joel begins to wonder if Ellie would be better off finishing the route with Tommy in his place. Joel confesses that Ellie is immune and needs to reach a medical center in Colorado. Joel recounts everything he's done wrong, how he's not equip to take Ellie any further and protect her. He asks Tommy to do the journey for him, but Maria is pregnant and Tommy is reluctant to take such a drastic risk. After more pleading, Joel finally convinces Tommy to take Ellie. A new plan is set for the next day.
Ellie, however, overheard this conversation between the two brothers and is disappointed with Joel. He's the only person he trusts, and he betrayed her. Ellie argues that she "is not Sarah," to which Joel counters, "I sure as hell ain't your dad." Whether she likes it or not, she's going with Tommy.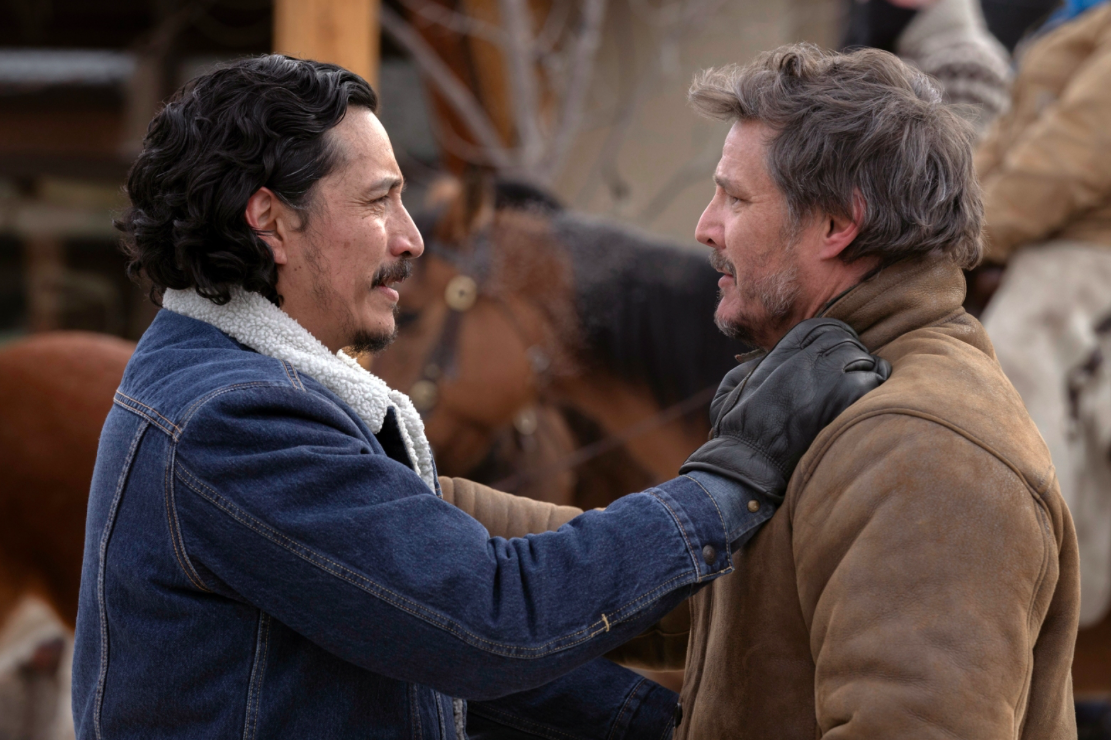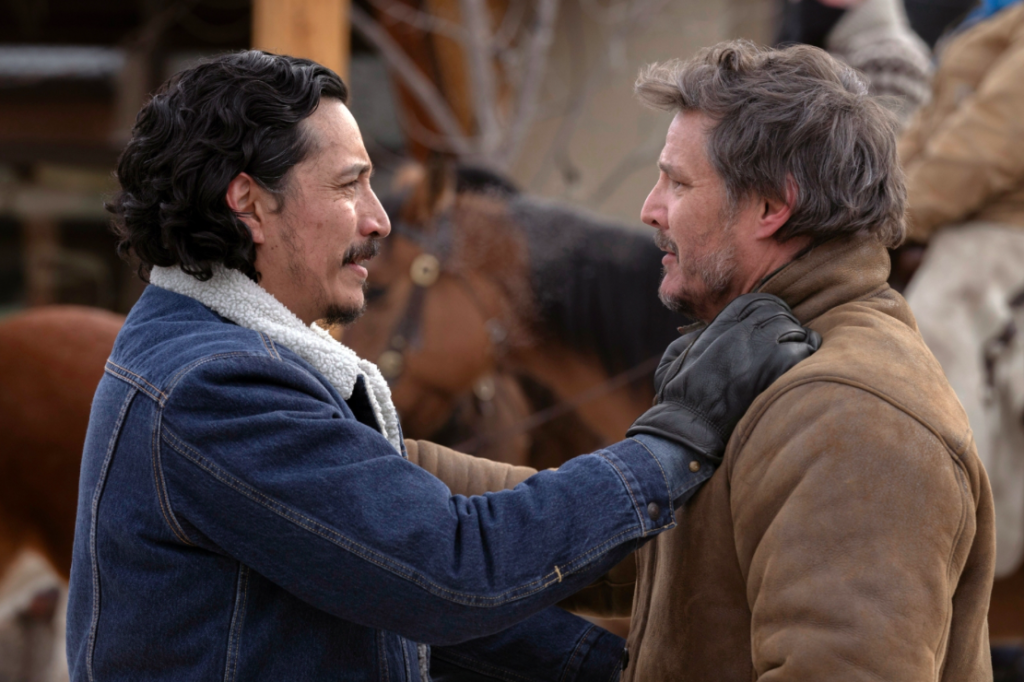 Changing Places
The next morning, Ellie sits in her bedroom and is greeted with disappointment when Tommy opens the door and asks if she's ready to leave. She reluctantly says yes, and they head to the stables where Joel is prepping a horse. He tells Ellie that she should have a decision in the matter, and she immediately chooses Joel. They move forward to Colorado.
The duo eventually reaches an abandoned university in Colorado and discover the Fireflies are now located at a medical center in Utah. Suddenly, an ambush hits. Joel and Ellie are able to fight their attackers off, but one manages to stab Joel in the stomach before falling to his death. Ellie helps Joel onto the horse and they ride far enough away to safety. However, Joel can only go so far before he succumbs to the stabbing and falls off the horse. The episode ends with a horrified Ellie, trying in desperation to resuscitate him, but he cannot wake up.
The Verdict
Just like the video game, HBO's The Last of Us is more than just a show about "zombies" or violence. It implements empathetic writing and various cinematic elements to study personhood and the human connection in dire times. Neil Druckmann and Craig Mazin do a phenomenal job writing scripts for characters fans can connect to and love no matter how long they exist on screen.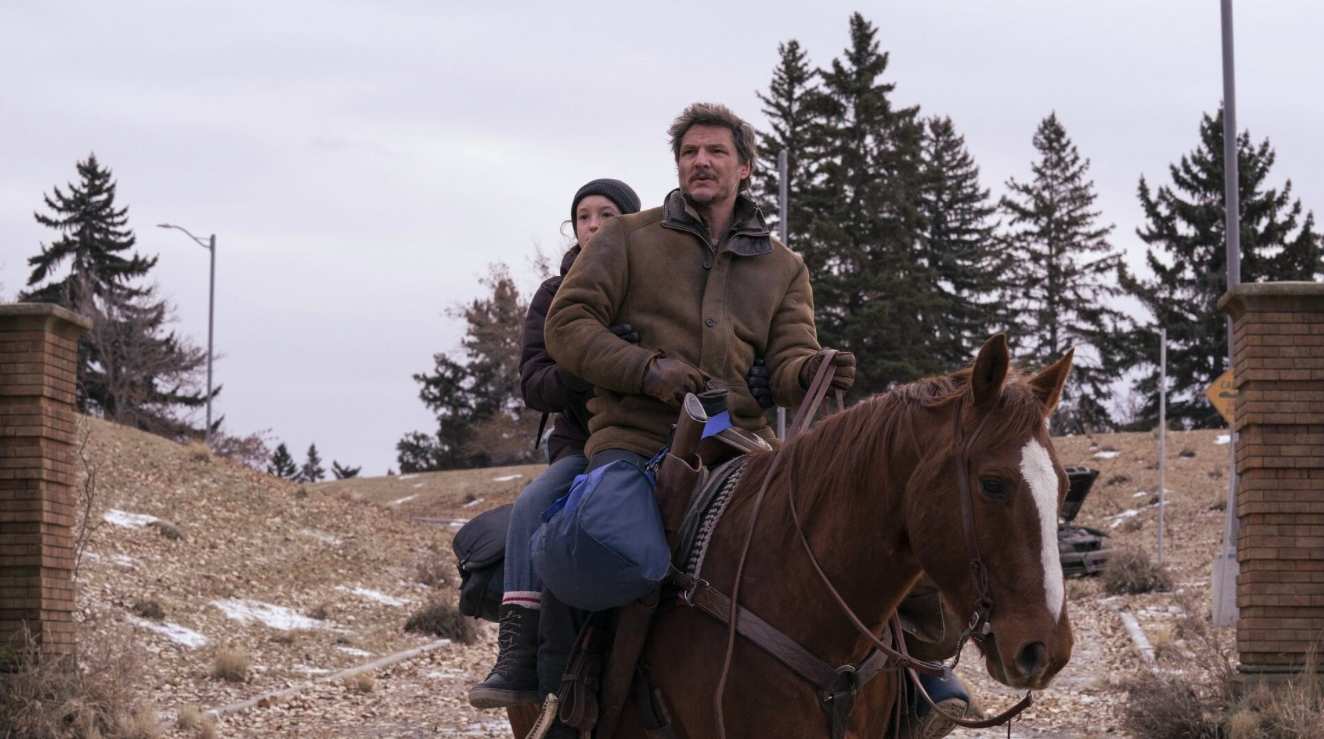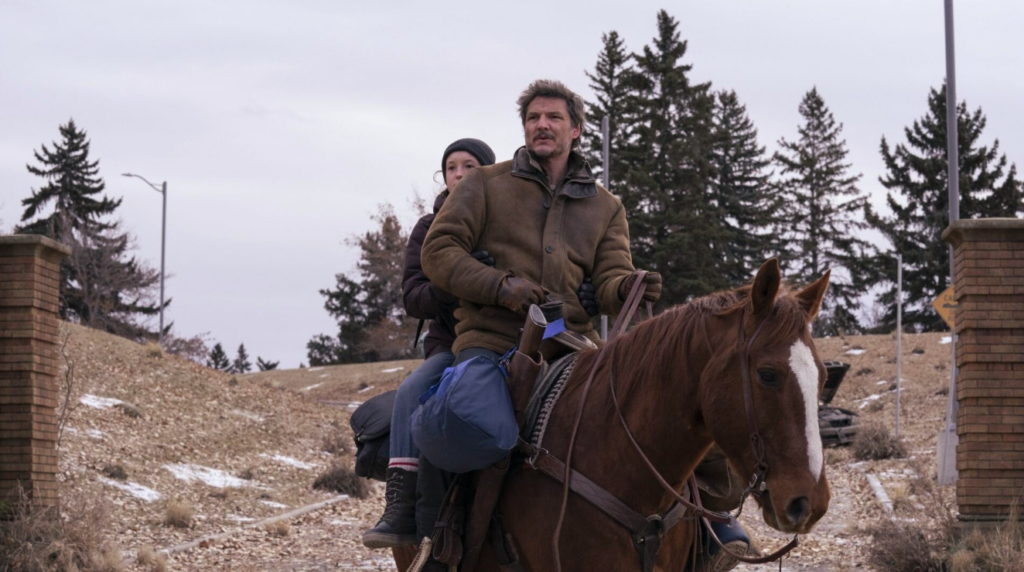 Bill and Frank, Henry and Sam, and Tommy and Maria only exist in one or two episodes. Yet their impact is enormous, shaping the world in a way our two main protagonists could not do alone. While in theory they may just be supporting characters, The Last of Us finds a way to make them more than that. They are characters that stick with you long after they're gone.
The filmmaking also cannot go unnoticed. From the intricate set designs to the natural outdoor world, the camera continues to bring the beloved video game to life through intimate still shots, timely cuts and a gorgeous score to support emotional scenes. The show also knows when to have fun with itself by including little Easter eggs, like when Ellie yells at a girl staring at her (a girl who looks quite similar to Dina in The Last of Us 2.) This is a rather slow part in the game (minus the various shootout sequences), and there is little to no action in episode six. This further proves The Last of Us' strength of a well-made series that benefits from creative liberties and changes, while still staying true to the source material.

(4.5 / 5)
Until next time, check out the other shows and games we're loving here at HauntedMTL.
Into the Odd Remastered: an Ethereal Steampunk TTRPG
"Fallen cities are adorned with statues of star-beings, cultists manifest their fervour into reality, and belligerent unions prepare for a cosmic invasion. Familiar landscapes are overrun by strange weeds, corrosive mists creep in from the sea, and jet black mountains watch from the horizon. This odd world has been affected by beings stranger than we can imagine." -pg 4, INto the odd remastered: introduction
Into the Odd Remastered is an update of the 2014 role-playing game of the same name. Written by Chris McDowall and sold by Free League Publishing, the rules-lite tabletop roleplaying game asks you to place yourself in a world long ago ravaged by cosmic horrors. The general atmosphere comes across as dark steampunk though there is room for plenty of genres to intermingle.
The rules are relatively simple. Characters have four stats; Strength, Will, Dexterity, and HP. Strength, Will, and Dexterity start as a value between 3 and 18, as determined by rolling 3d6. During the game, players roll a D20 versus their stats, attempting to roll lower than the value in order to succeed. Many effects damage the stats as well as the HP value. Additionally, all attacks always hit, with rolls being used just to determine damage.
The rules can fit on a single page as evidenced by the handy Into the Odd cheat sheet made by garkia19. As a note, this cheat sheet has some minor typos. For example, characters don't have a Charisma score. However, I found it incredibly helpful to use as a reference while I played Into the Odd. Another great resource was Søren Nøhr Ryborg's The Odd Generator, which auto generates characters for Into the Odd. Since we were just trying out the system, both these resources made it really easy to jump in without my players needing to read the whole rule book.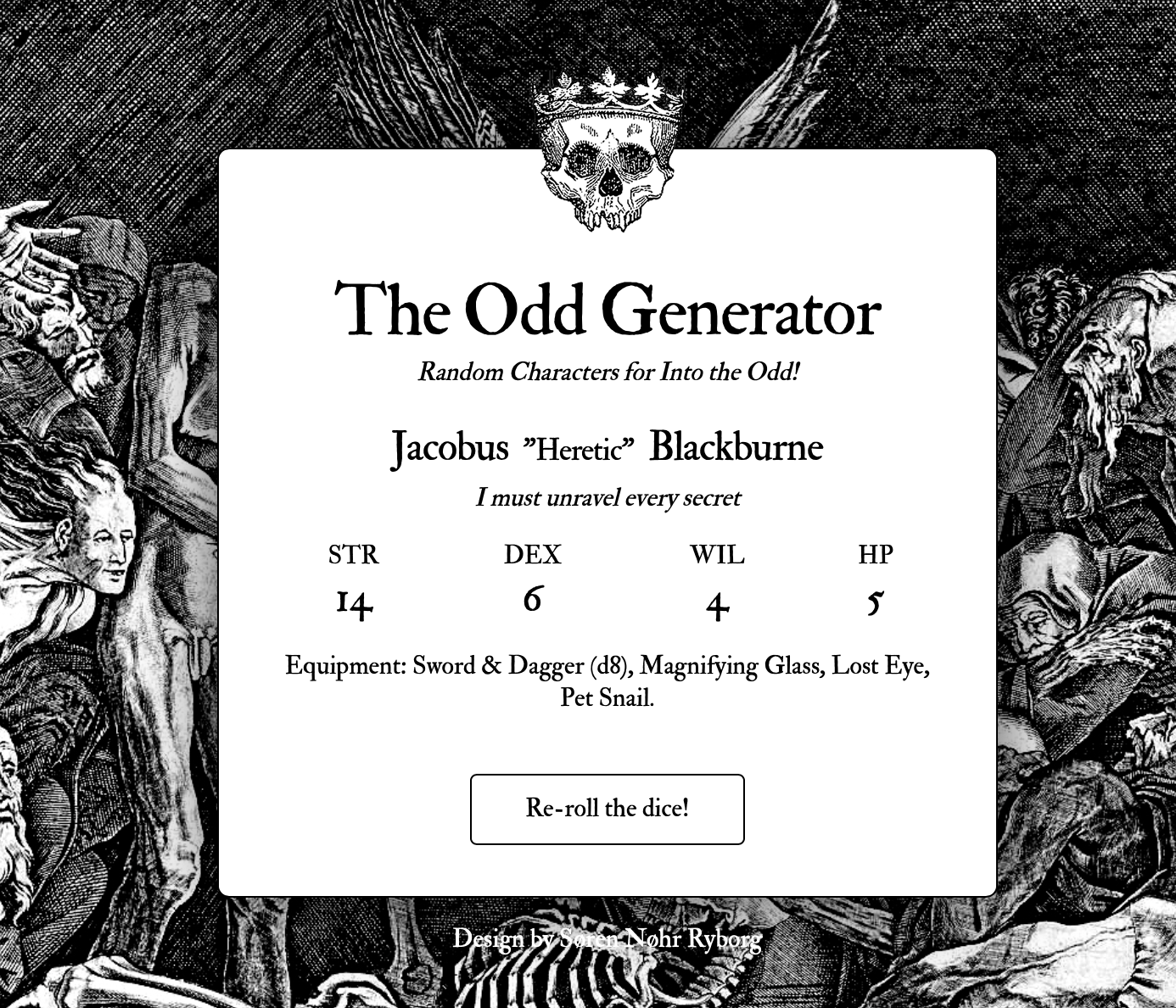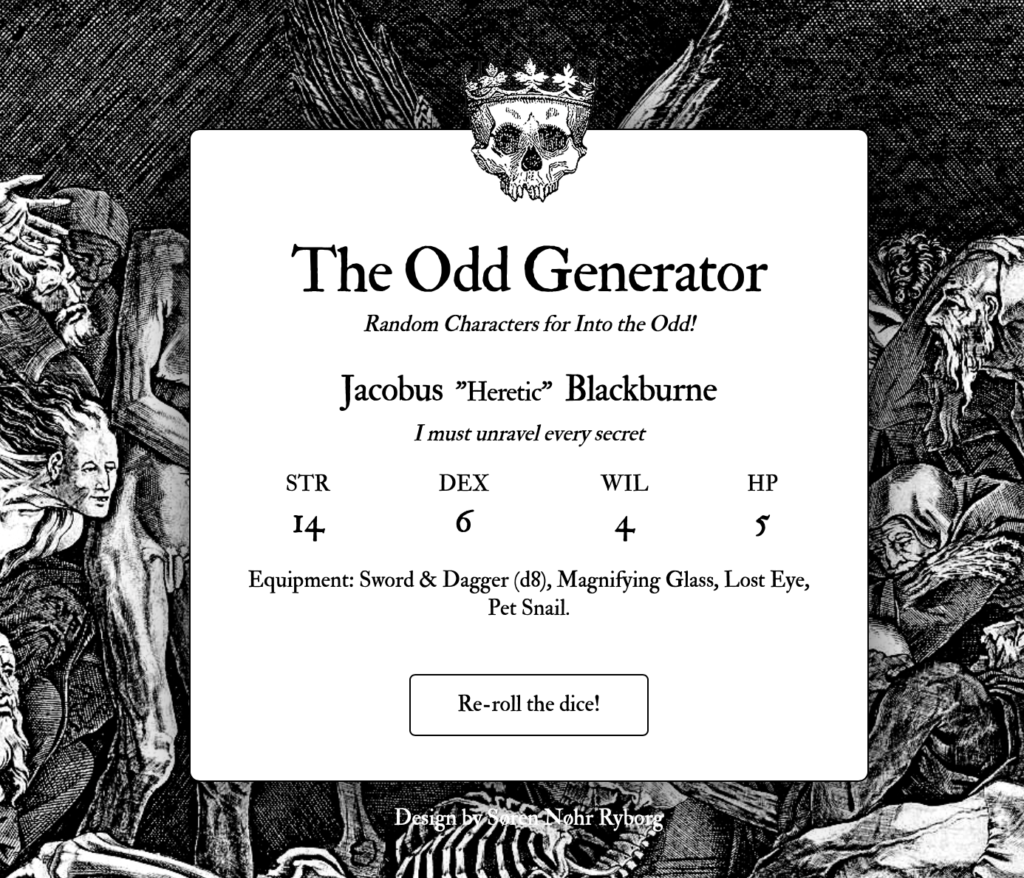 A general shoutout to Owlbear Rodeo, a free virtual tabletop software, David Wilson's 2-minute tabletop token library, and Kenku FM for their role in creating an immersive gaming environment.
The Player Experience
The Into the Odd rulebook, in addition to rules, also contains a sample dungeon. It was this dungeon that I ran for a party of three adventurers. They found the system to be easy to understand, however, coming from more rules heavy systems they often felt like they weren't doing enough. For example, they wanted to roll dice more often. However, they still had fun crafting a narrative and working with each other.
The Gamemaster Experience
I was in love with the idea of Into the Odd. An accessible, low barrier RPG with a splash of steampunk and cosmic horror. What's not to love? But I found the Into the Odd system left a little to be desired. In particular, combat doesn't feel particularly difficult or interesting. Since players always go first and everyone always does damage, it meant my party of three people were able to dispatch any enemy before it could hurt them. Skill checks felt like they had the opposite problem. None of my players could succeed in a skill check because their stats were so low. This meant that the tension was removed from both combat and skill checks. Playing the dungeon and rules as written, I didn't feel as if I had the mechanical or narrative tools to rectify either issue.
The dungeon itself was a bit drab. I loved the art and ideas behind it, but there wasn't much content. A smaller, more detailed dungeon would have been easier to run and better received by my players than a large, sparse dungeon. I also wished for far more traps. While I recognize I could have populated the dungeon myself, I often don't expect to finish a dungeon myself when given one to run.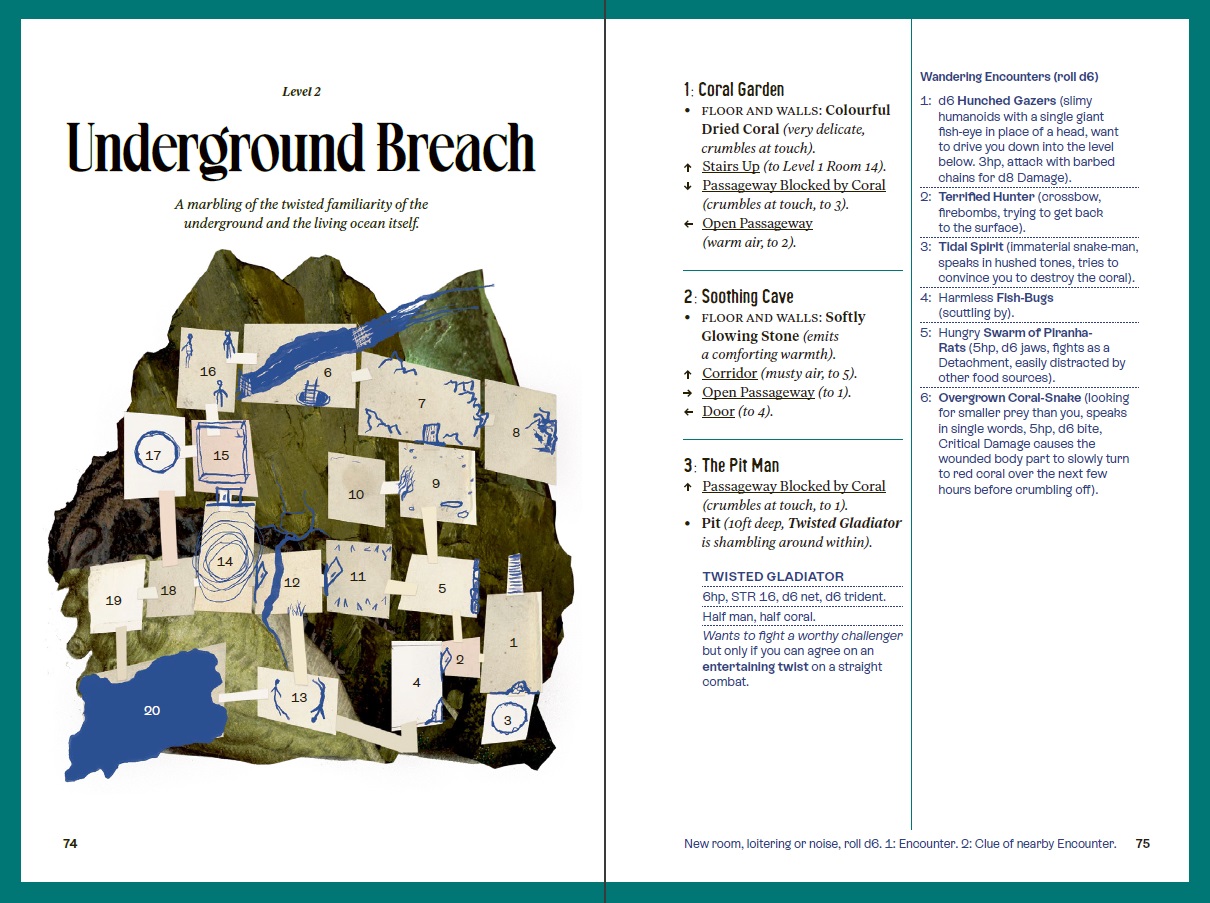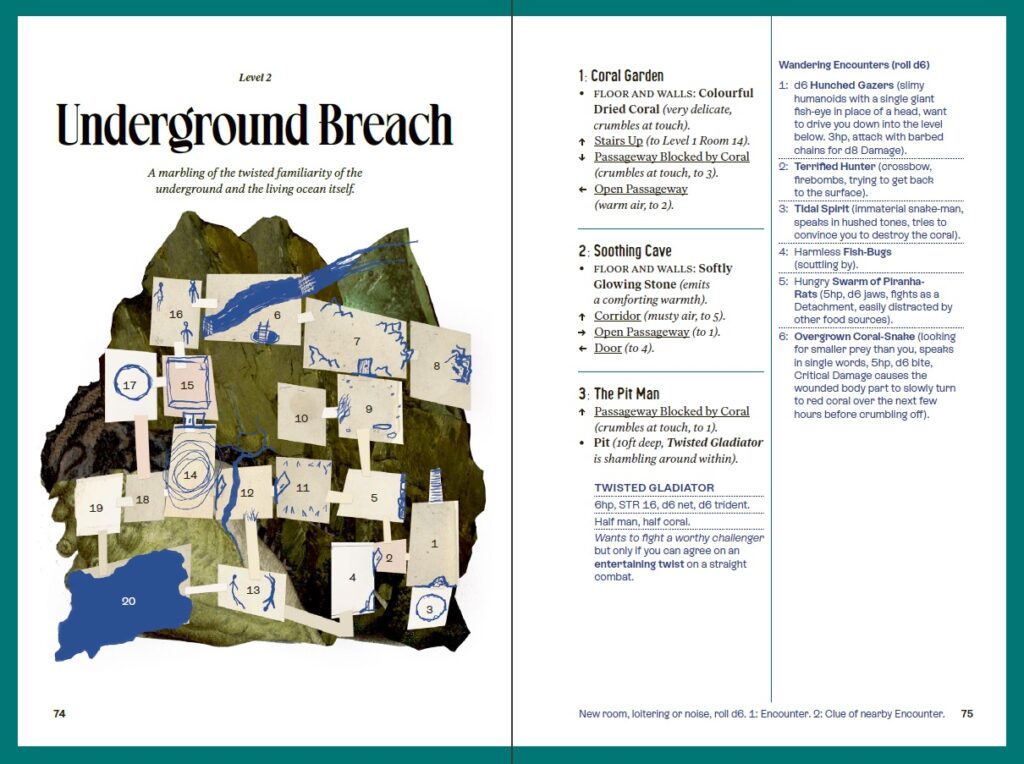 Outside of the sample dungeon, there is not much content for the gamemaster to work with. If I wanted to start running my own Into the Odd games there are very few monster, trap, and loot examples so I would have to come up with everything myself. This is not the end of the world, however, I personally like to have more content than what was provided to start doing my own adaptations. If I were to try this system again, I would want to use it for a heist narrative over a dungeon crawl.
Conclusion
The Into the Odd rulebook provides the skeleton for a rules-lite RPG adventure, however it fails to add any meat to the bones. The result is an RPG that requires far more work for a gamemaster than the rules-lite exterior would indicate. This is not inherently negative, however could be surprising given the game's pitch. If you are looking for a new system to tinker around with, this could be a great next purchase!
(3.5 / 5)
Disco Elysium – A Reflection
Disco Elysium is a role-playing video game released in 2019. It was developed and published by ZA/UM under the lead of Robert Kurvitz. The Final Cut was released in 2020 featuring full voice acting and new content. It is available to play on PC and console.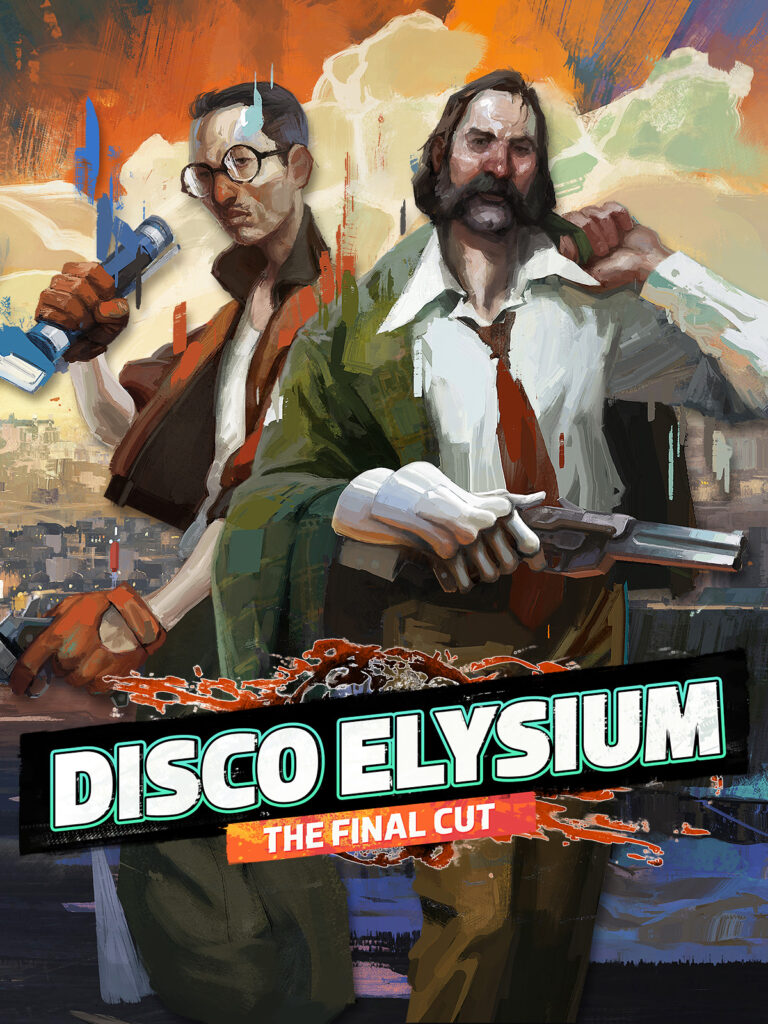 Disco Elysium is a weird game. I have been playing video games, especially RPGs, for most of my life and I can confidently say this game is an outlier. Instead of a focus on combat, the game is written almost entirely around skill checks and dialogue trees. While that alone isn't enough to make the game a stand-out, it is the fact that a vast majority of the dialogue trees occur as your own internal monologue which sets it apart.
Who Are You?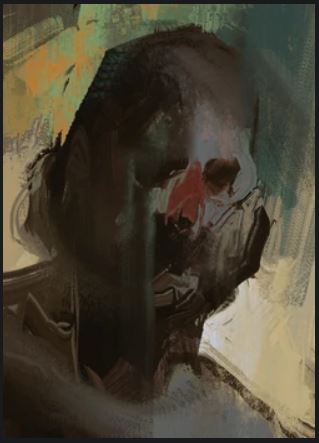 There are 24 different skills split across the four categories of intellect, psyche, physique and motorics. You of course have the more traditional skills such as Logic, Empathy, Endurance and Perception. But there's also more elusive skills, like Esprit de Corps which determines how connected to your home police precinct you are.
After all, you are a police officer in town to solve a murder. It'd certainly help things if you hadn't drank so much that you absolutely ruined your memory (among several relationships in town). "What kind of cop are you?" the tagline reads. You get to decide because you cannot remember who you once were.
This isn't a review about Disco Elysium in the traditional sense. Because Disco Elysium ended up being far more than just a game to me. I found myself relating to the main character (whose name in and of itself is a spoiler) far more than I ever should have. He doesn't know how to be human – and for the most part neither do I.
What Makes You?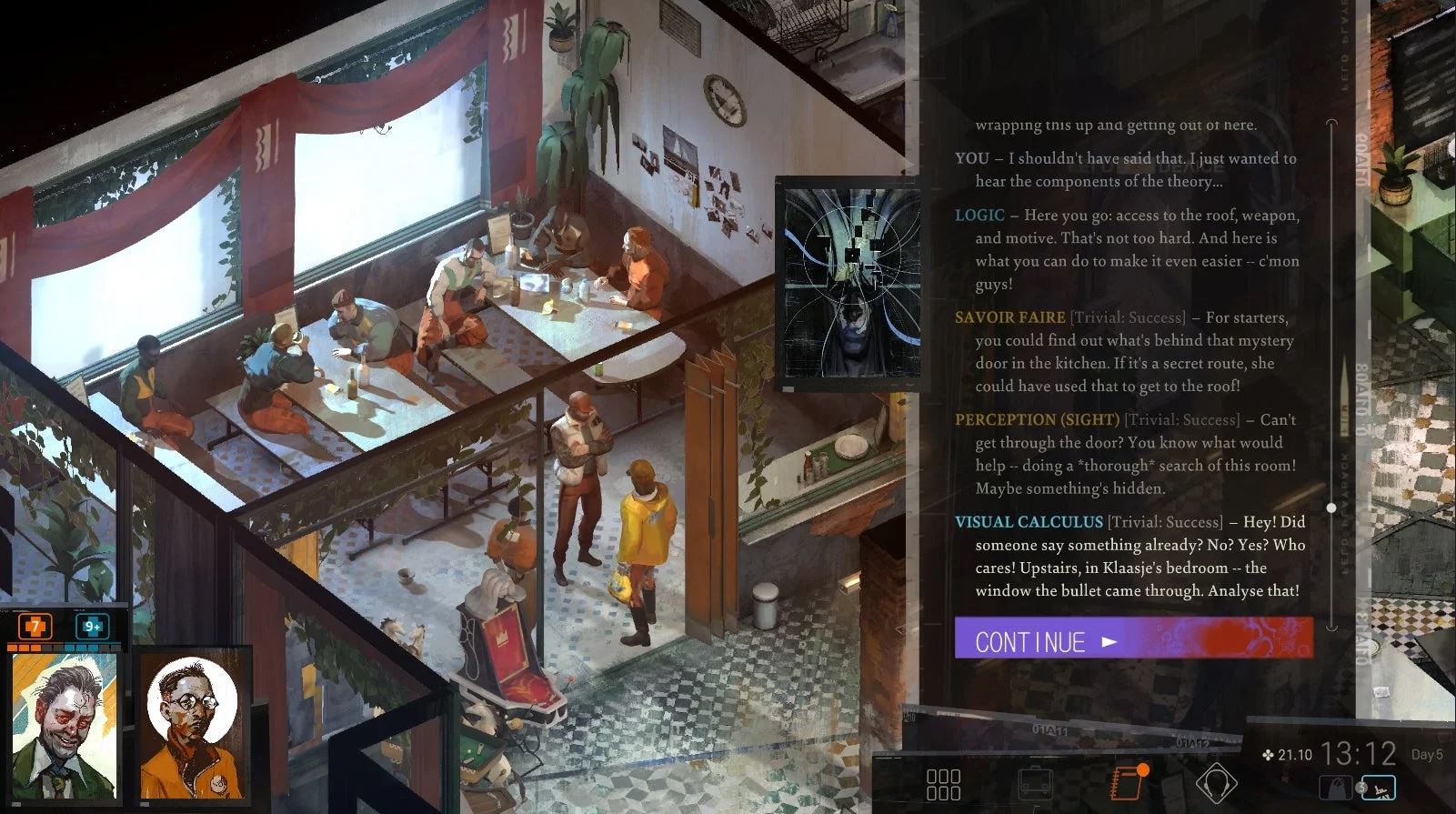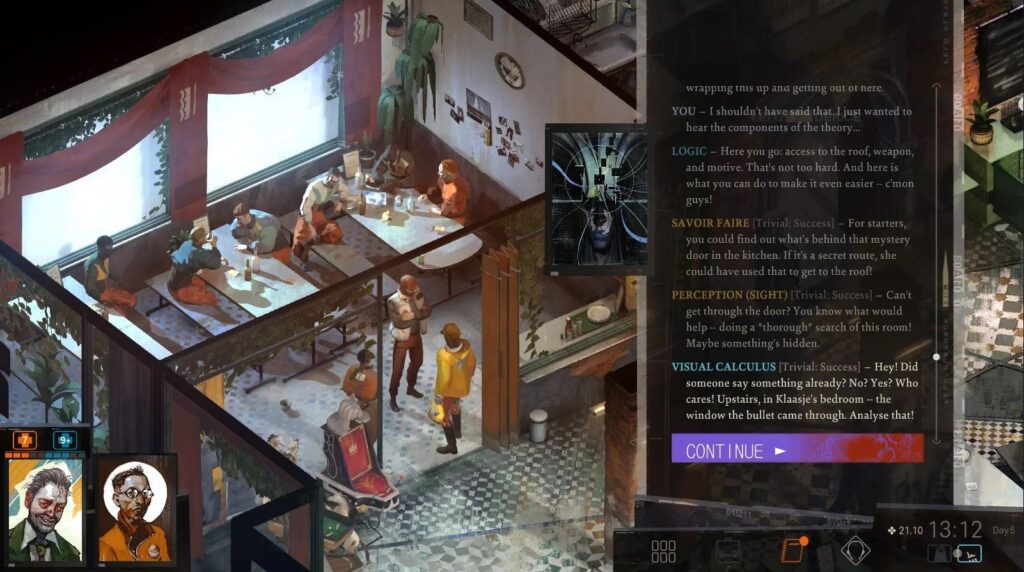 As you play through the surrealist dream that is the setting of Revachol, interactions with the townspeople can be tedious processes. The entire time, you are in constant dialogue with yourself trying to figure out the right thing to say. Logic makes some good points, but Electro-Chemistry says I should forget about all of this and go get wasted because Empathy just chimed in and told me I hurt this woman's feelings with my failed attempt at Rhetoric.
The first time I played Disco Elysium felt like an awakening. No game has ever so accurately managed to tap into the types of conversations I have with myself daily. No game has ever so accurately managed to tap into the sheer shame and self-degradation I endure when I mess up a social situation.
Luckily, in video games there is this neat trick called save scumming. It is when you save the game before important decision making, and if things don't go the way you'd like you simply re-load the save and try again. There is seemingly nothing better than doing something over differently and a new part of your brain chiming in to say, "Damn, that felt *good*. Your heart is pounding nicely. You should tell people to fuck off more often."
What Breaks You?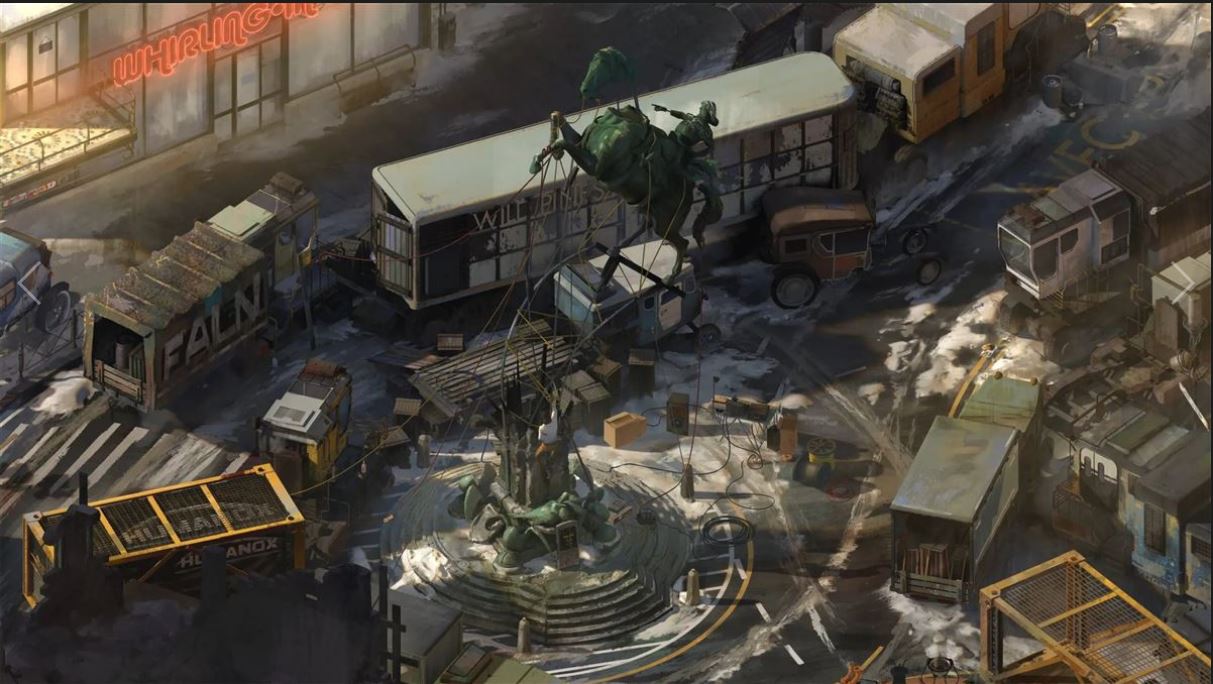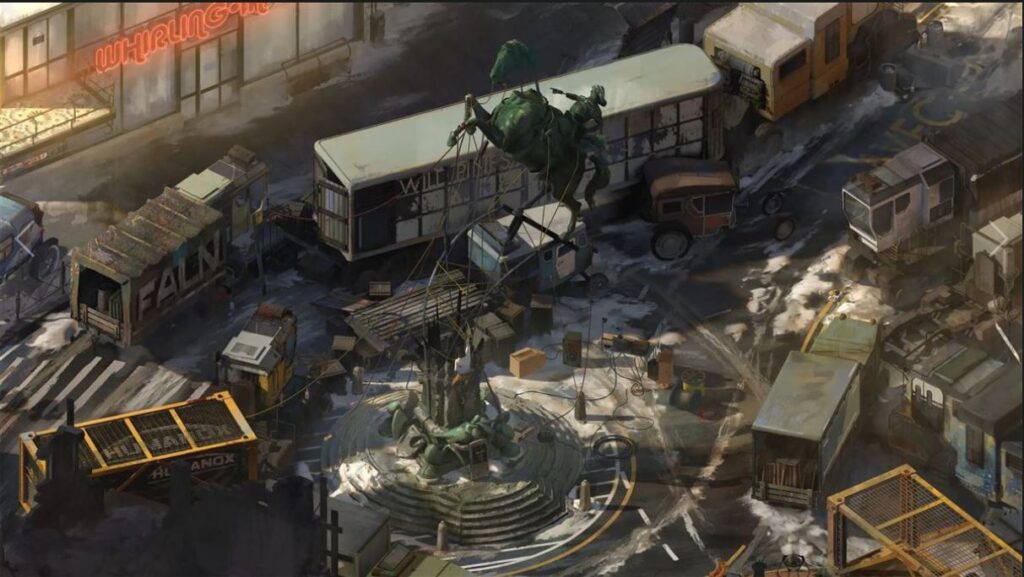 In real life, there is no save scumming. There is no going back in time to give yourself a do-over. I think that is why RPGs speak to me so strongly in general. I can slip into the skin of a new character and failure never has to be an option. The sinking pit of shame only has to last as long as the game takes to reload.
Disco Elysium feels like a game built on shame, guilt and redemption. Probably because it is a game built on shame, guilt and redemption. My entire life has felt like a game built on shame, guilt and redemption. I've gone through like the protagonist – bumbling and trying so hard to pick the correct option in the dialogue tree and only realizing moments too late that I chose the wrong one. My only reward, like his, is a stream of insults hurled at me by my own brain.
Of course, I learned nearly two years after my first play-through that I am autistic. It turns out, most people do not constantly have dialogue trees of pre-scripted responses popping up in their head when they speak to others. They can just… have conversation? With my diagnosis came a lot of soul searching and an equivalent amount of therapy.
What Heals You?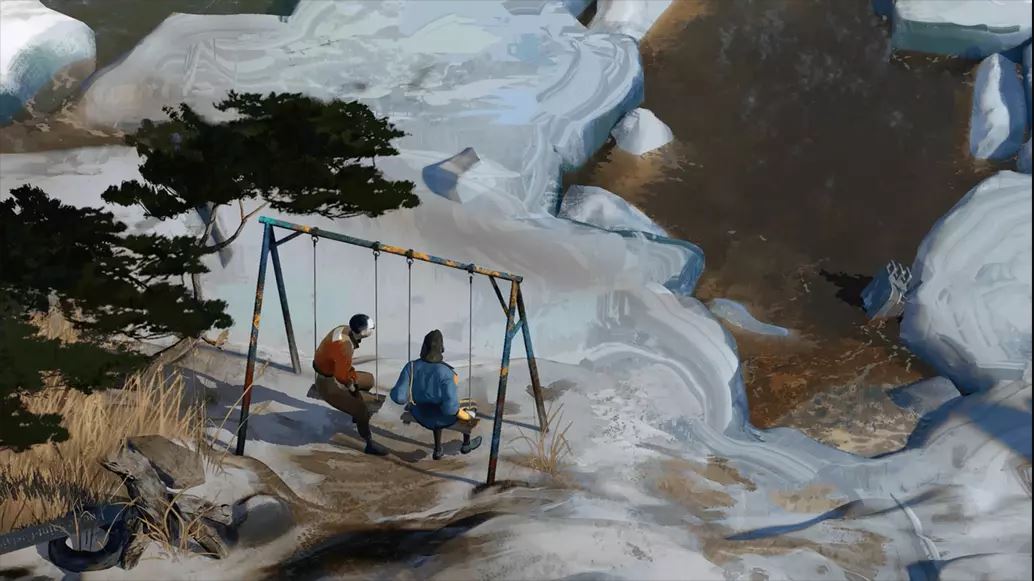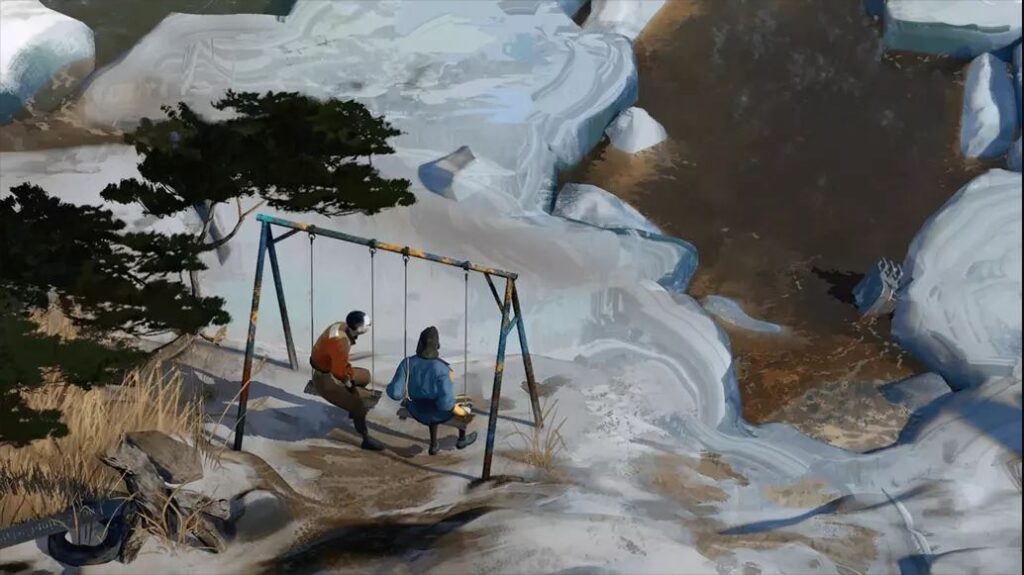 However, it turns out, my diagnosis and the resulting psychology bills shifted the way I play RPGs in a way I didn't realize until I picked Disco Elysium back up for another playthrough. As I load into the opening scene hotel, I walk away from the first skill check knowing I won't pass it. The first time I played, I probably re-did that skill check ten times alone before I got the result I wanted.
As I exit the hotel room to encounter the next character, I'm open and honest with them about the fact I cannot remember anything. I previously ran through that conversation five times trying to convince them that I was normal and that everything was fine with me (despite the obvious indications otherwise).
It took me an embarrassingly long time to realize I wasn't save scumming. Something inside of me had clicked into place. It was a new feeling replacing the insane urge to "get it right." I stopped focusing on how to play correctly and realized that there is no way to play correctly.
I have my skills and I can use what skills I have to solve the problem, even if it isn't the conventional or correct way. There is no sense in trying to shove a square solution into a circular problem.
What is Next?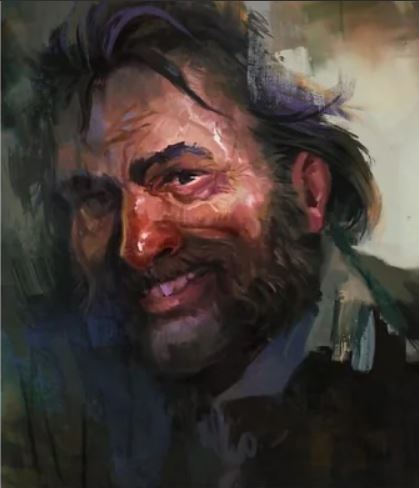 I realized that it's ok to get things wrong, it's ok to admit you don't know what you're doing, it's ok to ask your partner for help when you're terrified they're just going to laugh at you. More importantly, I learned that in Disco Elysium and life that it's ok to walk away from things until you have the needed skills to go back. And you don't need to feel guilty about it.
The first time I played – I immediately reloaded when Drama chimed in to tell me "This may have been a *grave* mistake, sire." This current playthrough I sat firm in my decision and finally got to hear Volition's response: "Maybe. Maybe not. Mercy is rarely a *complete* mistake."
My rating for Disco Elysium:

(5 / 5)
Dune – Adventures in the Imperium: Gen Con Review
"A debt owed. A missing heir. A new cult rising in the desert. Trapped between an ageless prophecy and sensitive politics, a delicate path must be walked. What is the truth? With whom will you stand?" – Introduction, Time Becomes A Narrow Door by Modiphius Entertainment
August 3rd through 6th I had the absolute delight of attending Gen Con, as they like to say,The Best Four Days in Gaming™. It is an enormous gaming convention, primarily focused on tabletop gaming and filled with vendors, events, workshops, and anything else you can think of.
While at Gen Con, I was able to sit down and play Dune: Adventures in the Imperium by Modiphius Entertainment. Modiphius is known for their 2D20 RPGS such as Achtung! Cthulhu, Star Trek Adventures, and the Fallout RPG. They also carry some familiar items such as the Bladerunner RPG and the Tales From the Loop Board Game. As a well-regarded publisher with great titles, I was excited to check out how they made the Dune universe immersive.
Dune: Adventures in the Imperium, like many of Modiphius's RPGs, utilizes the 2D20 system. Each character has Skills and Drives that are added together in a given situation to produce a target skill value. In order to succeed on a test, a player must roll below that skill value. Players roll 2d20 by default, but can spend a luck currency, called momentum, to add additional dice and/or activate their special abilities. More information about how to play can be found in the Modiphius-recommended video below.
Playing the Game
I played the scenario Time Becomes a Narrow Door, with a table full of players new to Modiphius's system. We used the pre-generated characters available in the Dune Quickstart Guide, which is available for free on Modiphius's website. I've included two sample pre-generated characters from the free Quickstart Guide for reference. All six re available through the official Quickstart Guide. Worth noting, the Quickstart Guide also includes the scenario Wormsign to help get you started, which we did not play.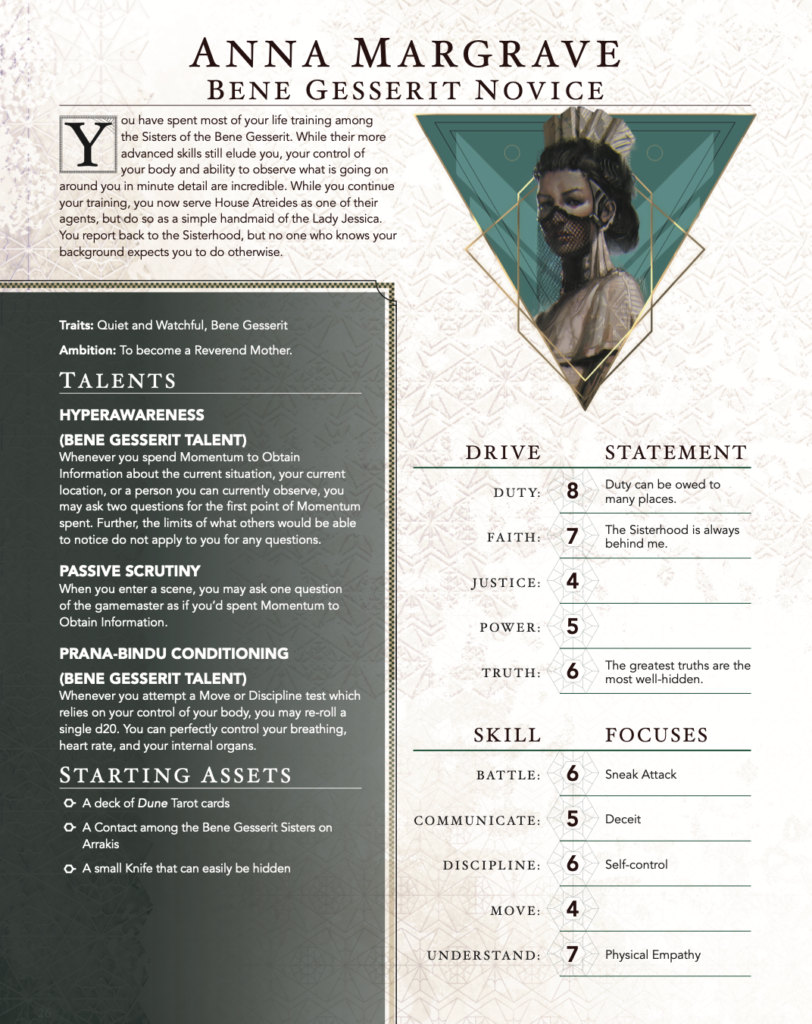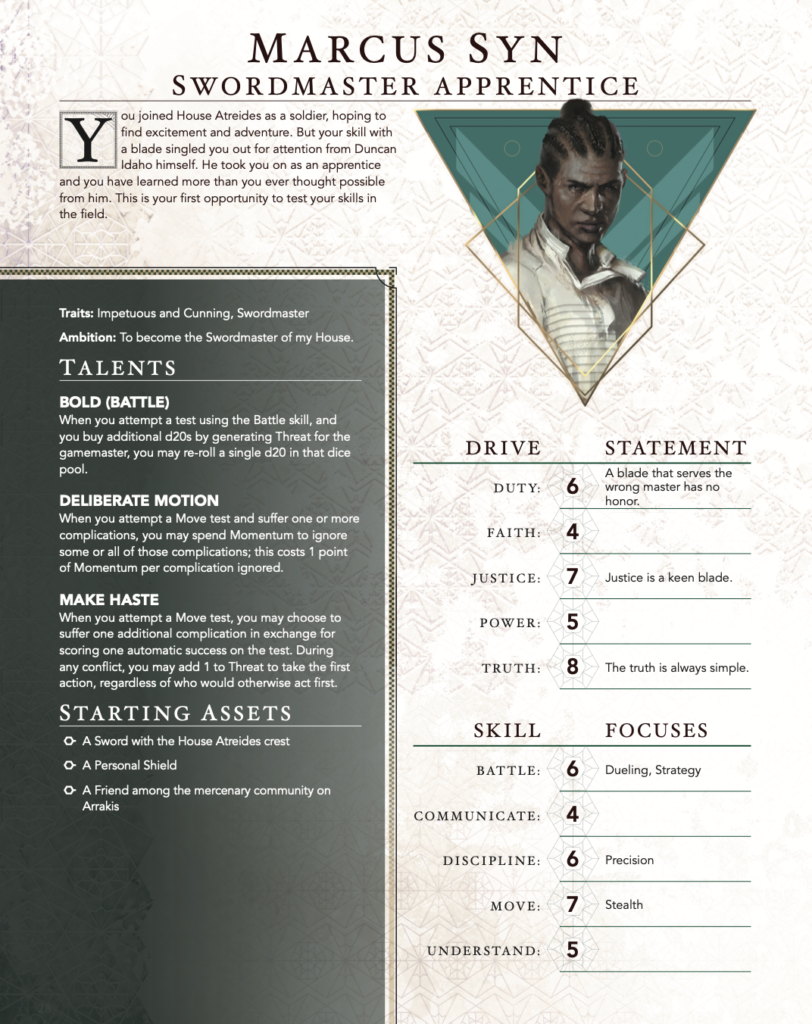 In Time Becomes a Narrow Door, we were members of a small house trying our best to garner favor, help our rivals, maintain our morals, and make sure we still came out on top. Our main task was to convince the son of another house to return from his spiritual journey. Our table had a lot of silly energy, so we named ourselves House Montana, with our patriarch being Lord Billy Ray Cyrus. Of course, bad southern accents abounded. We had a blast bouncing off each other and making the world our own. Big props to the person running the game for making it such an enjoyable and accessible experience. 
The system was a lot of fun! It was easy to build an environment where collaborative wins were rewarding. The system prioritizes collaborative storytelling as well as mutual success or destruction. Therefore, it was easy to treat everyone at the table's rolls as meaningful and contributing to the betterment of the house. I also loved the mechanic of building our own house. We only did a small amount of this in our session, but by reskinning House Atreides to be our own small house, we felt a lot more ownership over the assets, favors, and enemies we were gaining.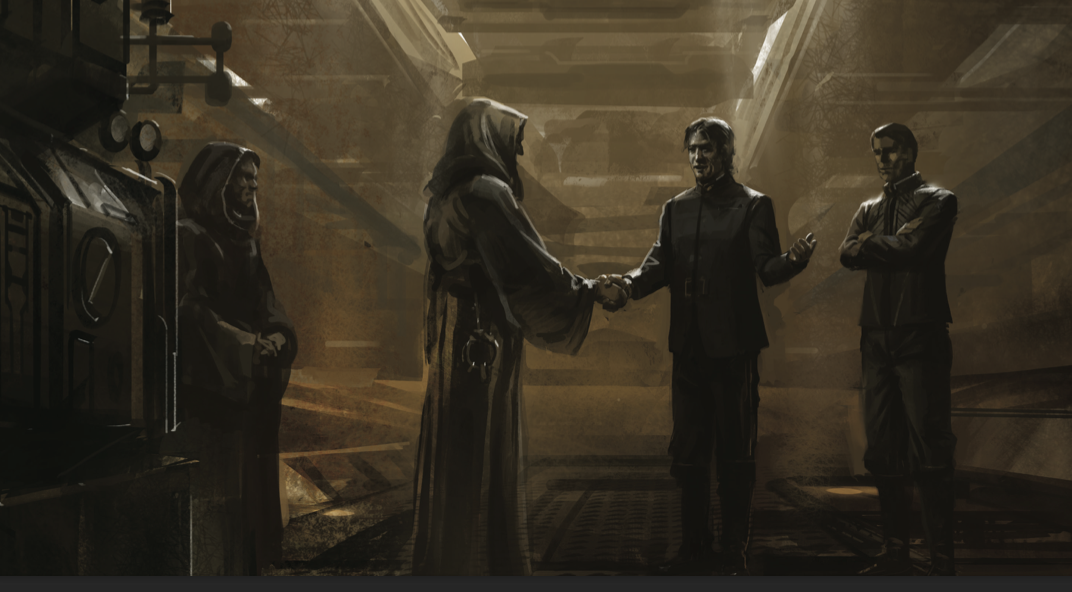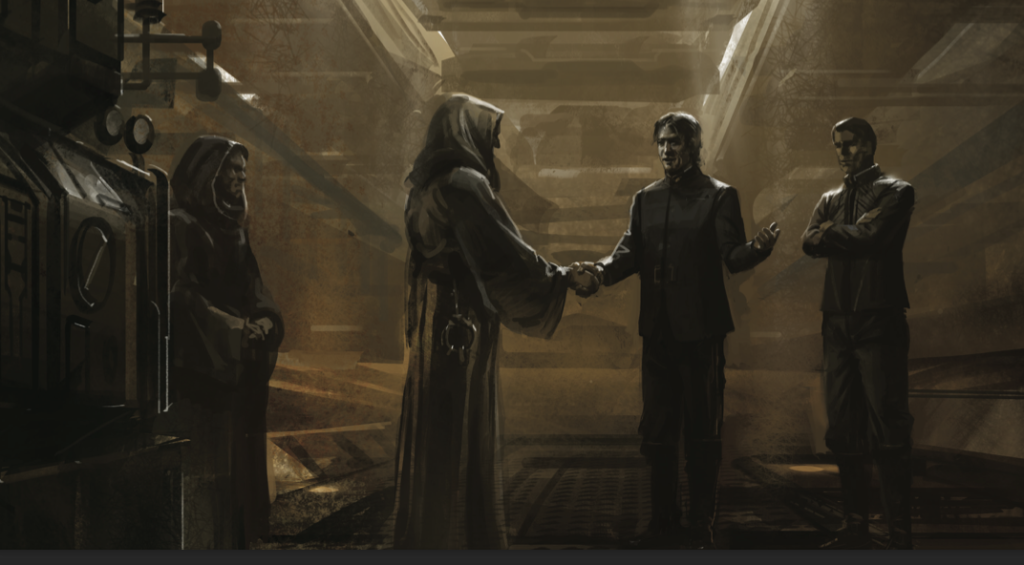 My one caution is that we didn't do a lot of combat. There was only one fight, and we let it be a duel. As this is a part of the game we didn't experience much of, I can't really speak on how robustly the system handles that kind of conflict. My initial impressions point towards combat lacking some mechanics. However, I only got a small introduction.
If you are a fan of Dune, check out the Dune: Adventures in the Imperium Quickstart Guide! While I cannot rate the system as a whole, the experience was definitely worth its time! Try Time Becomes a Narrow Door yourself, or just check out the Quickstart Guide.
(4.8 / 5)

Find more of my Gen Con 2023 shenanigans here.