Between These Pages…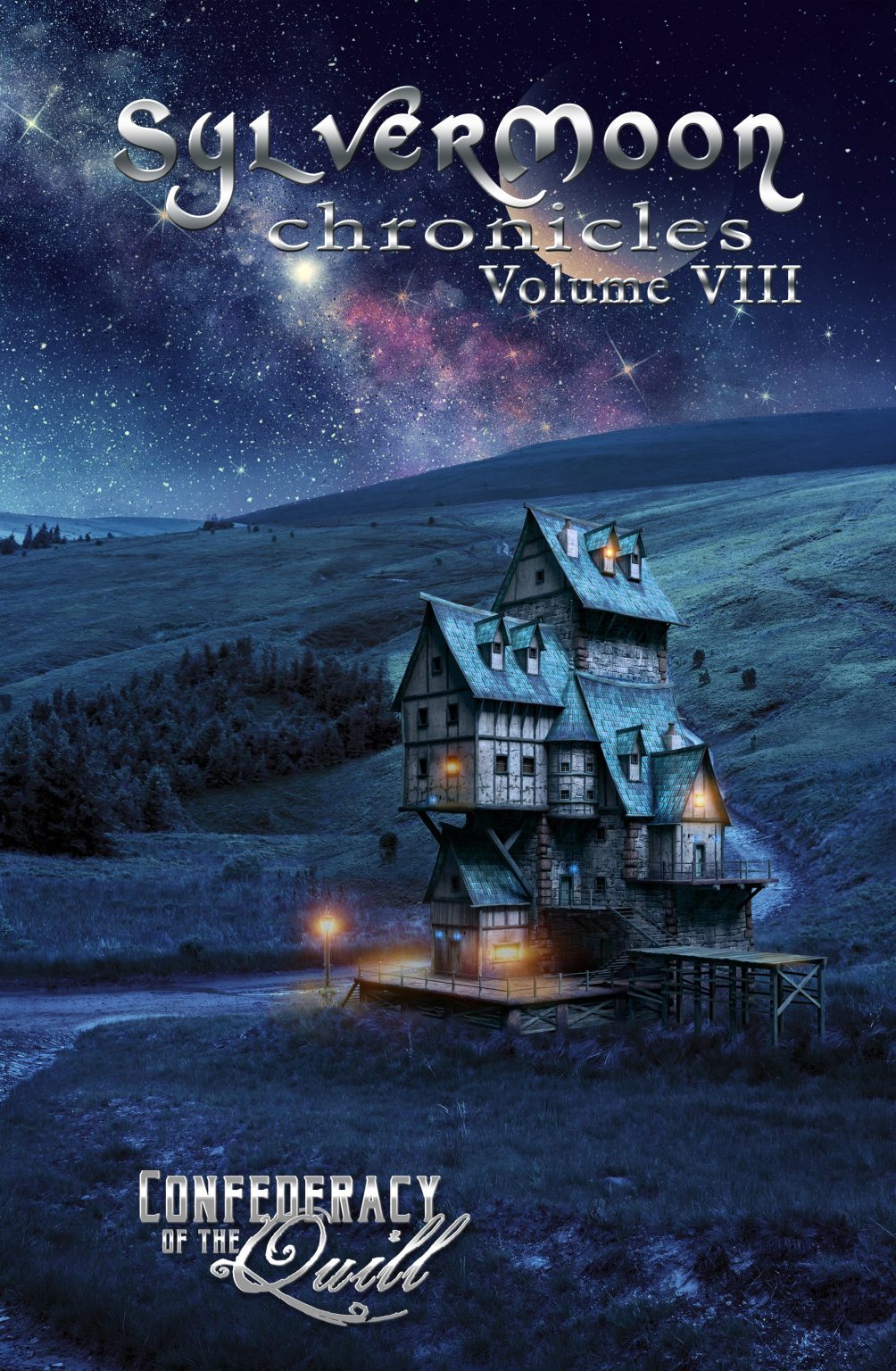 When it comes to reviewing, I usually dive right in. In the case of SylverMoon Chronicles VIII, I want to take a minute to appreciate the cover. Madolyn Locke's work in this image is amazing. I'm not judging this book by it's cover, but look at that cover! The stars, the hillside, the warm and inviting cabin make for an alluring image.
Within, there are several stories of different genres. Yes, I know this website reviews horror but sometimes you get a little extra. This anthology has science fiction, fantasy and horror. There is even a poem by Melanie Gruben from her music album. I love reading the poem but hearing her sing it is amazing.
I give a lot of credit to the authors and their world building skills. Since most of these stories are less than fifty pages, it isn't an easy task to create a new reality. Stories like Desirée Kern's Monsters in the Stars and Greg Alldredge's Sloan manage to create detailed environments in a few pages.
The character development is spot on, too. In Ashia Sims' Eradication, we get a small part of the main character's current story but its enough to make you want more.
The only downside to The SylverMoon Chronicles is the continuation stories. There are five pieces for five ongoing stories all of which started back in SylverMoon Chronicles I. While these stories make up only a small part of the book, it does mean you'll be missing out on some of it.
Publication Background:
The SylverMoon Chronicles is an annual Anthology by Quicksylver publications/SylverQuill Press. The writers are known collectively as The Confederacy of The Quill who describe themselves as:
An international writers' cooperative dedicated to supporting each other creatively.

– The Confederacy of The Quill
SylverMoon Chronicles VIII in Review:
While every genre won't appeal to all audiences, there is something in this anthology for everyone. I find that some of the stories can fall into multiple genres or more obscure ones like Dark Fantasy. All that to say, I don't think you'll be disappointed with this book.
SylverMoon Chronicles VIII gets 4 out of 5 Cthulhus.
(4 / 5)