Does enjoying the fantastic body of woman-led horror fiction have to end with February, AKA Women in Horror Month? Absolutely not! If anything, it's even more horizon-expanding to enjoy horror by women all year round. And, don't worry, if you're searching for some sort of holiday or monthly theme to motivate you, March 8th is International Women's Day! And Hauntedmtl will be having a livestream talking about women in the horror genre. Here are some suggestions of books you can read to prepare.
1: White is for Witching by Helen Oyeyemi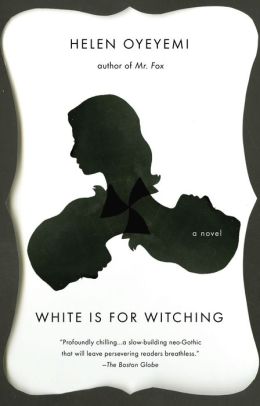 Weird fiction meets horror! Not your typical haunted house story, this book follows the Silver family, who live in a big house near the Cliffs of Dover. Miranda, the daughter, has pica, and the first line tells you that she's missing, along with her mother. The book follows Miranda as the house grows more and more sinister and she gets more and more unstable. I really can't recommend this enough. I read it back in October and the more I think about it, the better I think it was. What a fantastic, effective, and unique take on the haunted house.
2: The Gilda Stories by Jewelle Gomez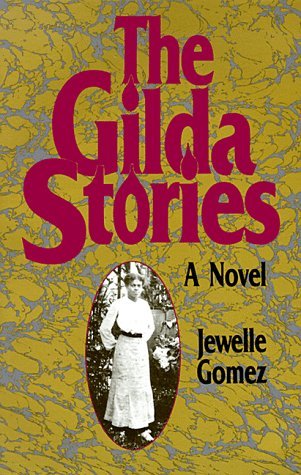 Are you sick and tired of tropey, trashy paranormal romances? Do you like diverse books? Well, The Gilda Stories is here for you. This novel feels more like a short story collection following the titular immortal vampire throughout her long life. While there is a plot about vampirism, the biggest part of this book is Gilda learning how to square her immortality with the people that she loves. In my opinion, Gilda is one of the great literary characters, and I wish more people would read this book.
3: Brown Girl in the Ring by Nalo Hopkinson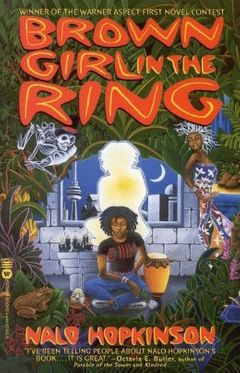 kay, so maybe you think vampires and haunted houses are cliche. Maybe, instead, you love witchy horror. In this debut from 1998, Toronto has been abandoned by the government and has descended back into a traditional society ruled by magic. Our main character, Ti-Jeanne, is the granddaughter of Toronto's best magic healer. She's also in a relationship and has a baby with Tony, who is wrapped up in the black magic mafia. Oh, and she has powers herself that she is only just discovering. This book was incredibly creative and unique. Caribbean mythology and traditional songs are weaved throughout the book, and ultimately, the center of the narrative is matrilineal relationships. If you want a sinister, high-stakes story, Brown Girl in the Ring is for you.
4: Strange Girls edited by Azzurra Nox
Maybe an anthology is your jam. If so, look no further than Strange Girls. I was lucky to get an ARC of this from Netgalley, and, boy, did it impress. All of the stories in this collection are written by women. The subject matter runs the horror gamut: creepy dolls, evil mermaids, you name it, this book's got it. I read it two months ago and still remember almost every story. In this anthology, the hits definitely outweigh the misses.
5: It Will Just Be Us by Jo Kaplan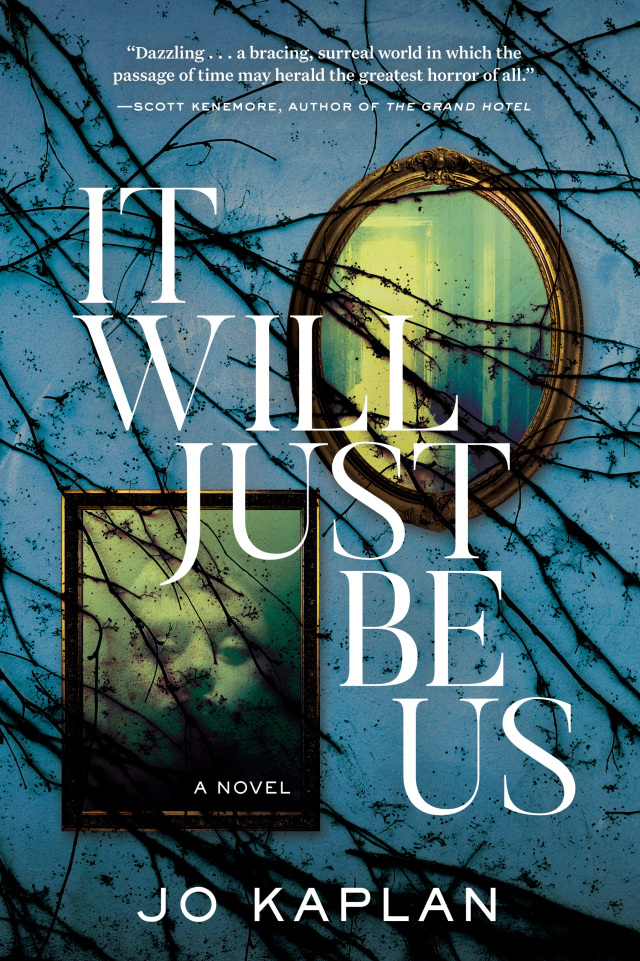 This was another book that I was lucky to get an ARC of, and another haunted house story (can you tell what my favorite horror trope is?). This spooky home is on the shores of Virginia's Great Dismal Swamp, where the ghosts of the Wakefield family relive their sordid lives and deaths. When Sam, our main character, realizes that she might be seeing the ghosts of the future, she goes on a mission to change the terrible things to come. It Will Just Be Us really delved deep into family dynamics, which I loved. The writing style was also very gripping. I didn't want to put this one down. This book comes out in August, from Crooked Lane Books.
If none of these books intrigued you, don't fret. There are so many horror novels by women in every different style and flavor. So get a hot beverage, nestle into your reading spot, and enjoy some fantastically scary books by women authors. And watch for our International Women's Day livestream on March 8th!
A Murder in Reverse: "Wrong Place Wrong Time"
The Plot
"A brilliantly genre-bending, mind-twisting answer to the question How far would you go to save your child?"  — Ruth Ware, #1 New York Times bestselling author
Jen watches her son murder a stranger. Stab him to death. She and her husband, Kelly, watch as their son Todd is taken into custody.
The next morning, Jen wakes up and it's yesterday. Jen knows that at the end of the night, her son kills someone. She is determined to stop it.
Jen goes further and further back in time trying to discover why Todd murdered a stranger and how to stop it.
The Verdict
This book is twisty. Right when you think you know the ending, something else is there to prove that the story is more multifaceted than that. While the premise of the novel is simple, Gillian McAllister elevates a simple concept with deep, dark twists.
It is best that you don't know too much going into this one. For fans of Blake Crouch, this is such a good thriller with time travelling vibes.
(4 / 5)
Woom: An Extreme Horror Novel
"That doesn't invalidate it," Angel said. "There's no statute of limitations on pain."
The Plot
Angel is a man who knows pain: physical, mental, sexual. The story begins with Angel visiting Room 6 at the Lonely Motel and ordering a plus-size sex worker to his room. What comes next is Angel's retellings of painful stories while performing sexual acts on the sex worker, Shyla.
The novel reads as a book of short stories, as Angel relays stories to Shyla and she tells him stories back. This is a novel of pain and disgust. Angel's stories are so dark and traumatic that Shyla can't believe they are true. As Angel bares his soul, we see a side of him that is melancholy and unable to process hurt in a natural way.
The Verdict
This novel is full of disgusting visuals and isn't afraid to get dirty. This truly is an extreme horror novel. As a warning, there is discussion of feces, blood, rape, sex, and body horror. This novel is not for the faint of heart. You'll close this short novel feeling dirty. Angel is a character that begs for sympathy while his stories narrate that he may not be as innocent as he perceives.
When the subtitle says this novel is extreme horror, believe it. Only the strong will survive Duncan Ralston's Woom. It is more splatterpunk than anything, but true literary quality lies beneath the filth.
(4 / 5)
Read it yourself by clicking below!
Did She Do It? Stacy Willingham's "All the Dangerous Things" Asks Us Just This
One year ago, Isabelle's life crumbled when her baby was abducted from her home. Her marriage to her husband, Ben, is destroyed as they try to navigate the fallout.
The Plot
Even one year after the abduction, Isabelle seeks answers. She is still doing appearances at true crime expos to get information on the attendees, thinking the abductor will be there one day. Abductors usually revisit their crime and Isabelle swaps her appearances for the event guest list, never taking any money for her talks.
Some think that Isabelle killed her own baby as evidence from the case says the perpetrator came from inside the house. Isabelle hasn't slept – not fully – since Mason was abducted. Her therapist is worried that she may be having hallucinations. Is Isabelle the killer or is she on a quest for true justice?
The Verdict
I absolutely loved the complication of not knowing whether Isabelle was a reliable or unreliable narrator. This was my favorite aspect of the novel. It made me question everything that Isabelle had to say and the actions she executed.
Isabelle is a character that, as a mother, I really felt for. I wanted to believe that Isabelle was innocent, but I was hanging on the edge of my seat waiting to find out. Stacy Willingham is the master of a story that winds all around, waiting for you to find the truth.
If you are interested in reading Willingham's first novel, A Flicker in the Dark, check out my review here.

(4.5 / 5)