ATLANTA, GA — The Centers for Disease Control and Prevention (CDC) issued a statement today urging citizens to practice social distancing to slow the spread of the zombie pandemic. "All Americans should avoid large crowds and stay home whenever possible," the press release stated. "A bite, sneeze, or cough from a zombie can cause an instantaneous and excruciatingly painful transformation to the person who has been exposed."
The cause of the worldwide zombie pandemic and potential apocalypse has not been identified, though it is known that some zombies entered the United States after stowing away on cruise ships. Symptoms of the zombie virus appear immediately after exposure and include an awkward, shambling gait, excessive drooling, slurred speech, and an insatiable craving for human brains. People who have contracted the virus are incapable of restraining themselves, which is why social distancing is crucial.
Some refuse to go solo
Though the zombie situation has now been officially recognized as a global pandemic by the World Health Organization (WHO), some Americans feel the panic is overblown. "We've been waiting, like, all year for spring break," explained Brody Johnson, 19, who traveled to Miami with a large group of his fellow college students. "We're not gonna let some stupid slow-ass zombies stop us. Fucking YOLO, man!" Many in the group cheered and raised red Solo cups in agreement. Some partygoers were also seen leaning on each other and walking in the direction of a darkened alley, despite reminders from the CDC and WHO to remain in open, well-lit areas. 
While some have blamed the spreading of the zombie pandemic on Gen Z and Millennials, there are also older Americans who question the CDC's advice. "That Chinese virus? I heard it's just a bad cold," said Fred Baker, 62, who was interviewed at a local Costco while his wife Karen sorted through a large coupon organizer. "It's just a bunch of liberals being dramatic." The Bakers, who decided to stock up on toilet paper when they found a stack of $0.50 off coupons that were about to expire, filled an entire cart despite the fact that only the two of them currently live at home. When asked if they intended to practice social distancing, Mrs. Baker said they planned to stop at a buffet restaurant and a movie theater after their shopping trip.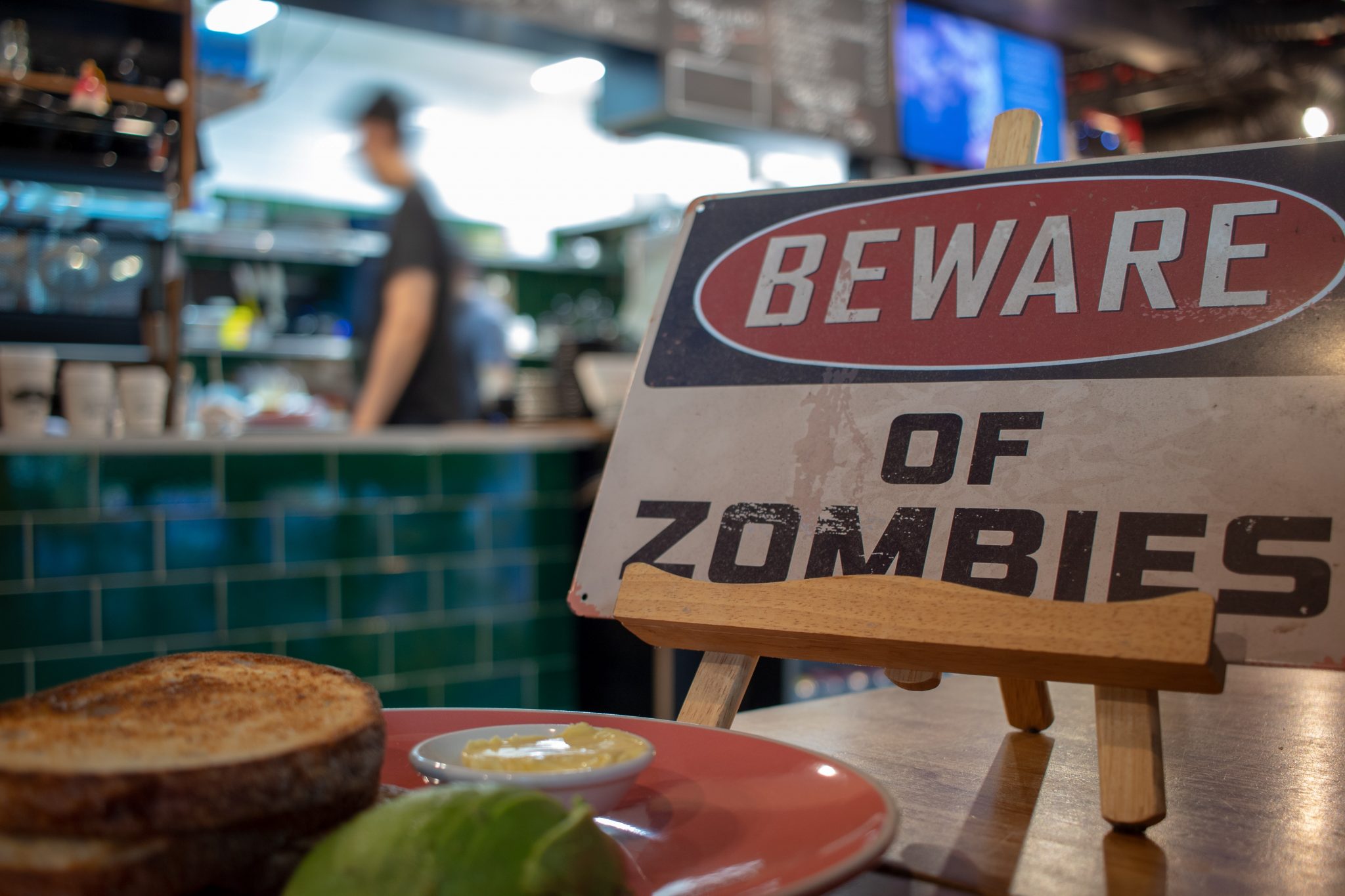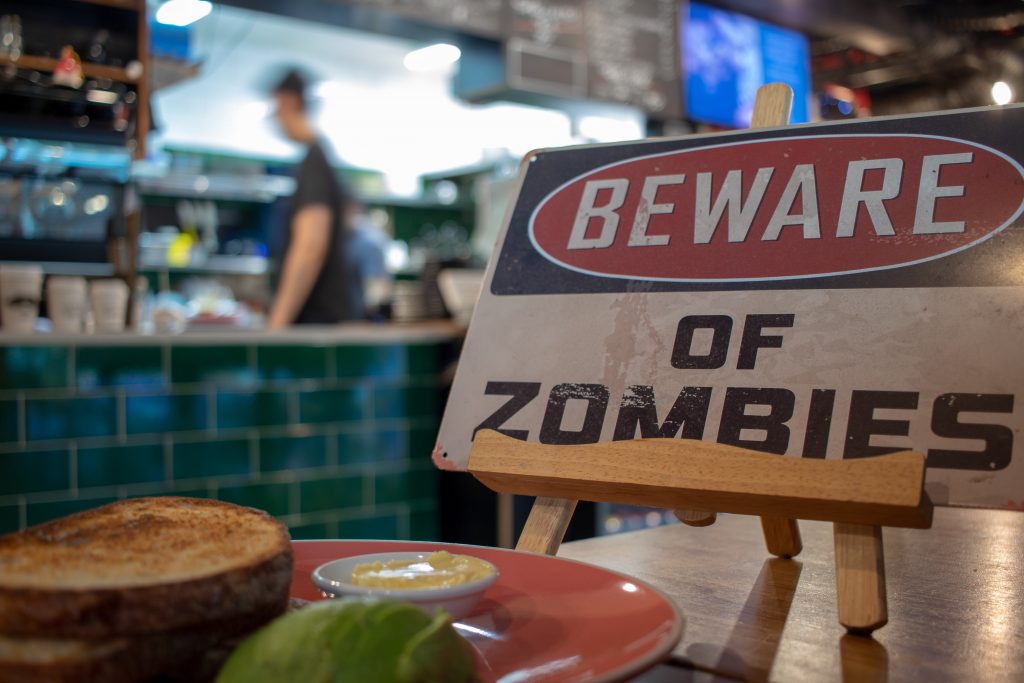 Experts at the CDC continue to remind the public that while people who are young and fit can generally evade the zombies, the spread of the pandemic endangers those who are elderly or otherwise unable to move quickly. However, many Americans are primarily focused on their own safety. Kevin Parker, 38, spoke to reporters about his decision to go out drinking with a large group of coworkers. "I'm not worried. I just ran a 5K like two years ago," Mr. Parker claimed. Later in the evening, bystanders reported that an inebriated Mr. Parker, who had mistaken another bar patron for a zombie, took off running and knocked down an elderly gentleman in the process.
CDC: "Keep your dumb ass home"
The zombie pandemic continues to spread across the globe, and the CDC advises Americans to do all they can to avoid spreading the virus. A spokesperson for the agency advised, "Practice social distancing, wash your hands, and avoid touching anything contaminated, such as discarded clothing or shoes, piles of entrails or organs, or various body parts you may encounter."
Mr. Johnson, the Bakers, and Mr. Parker did not respond to follow-up questions for this article. Mr. Johnson's Instagram account is still active, but the content is now largely brain and viscera-related.