Spring is here and it's time to consider gardening… Here's a personal favorite of mine, sure to be the talk of the garden club…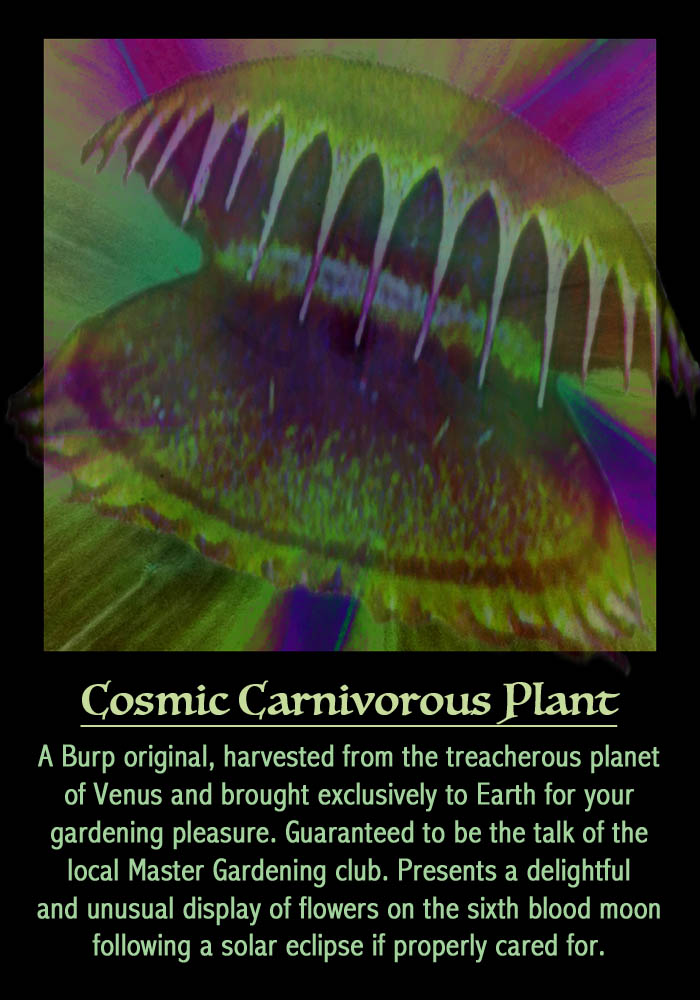 Artwork description: A seed package front featuring a psychedelic image of a toothy Venus fly trap style plant lurching at the viewer.
Image text reads: Cosmic Carnivorous Plant A Burp original, harvested from the treacherous planet of Venus and brought exclusively to Earth for your gardening pleasure. Guaranteed to be the talk of the local Master Gardening club. Presents a delightful and unusual display of flowers on the sixth blood moon following a solar eclipse if properly cared for.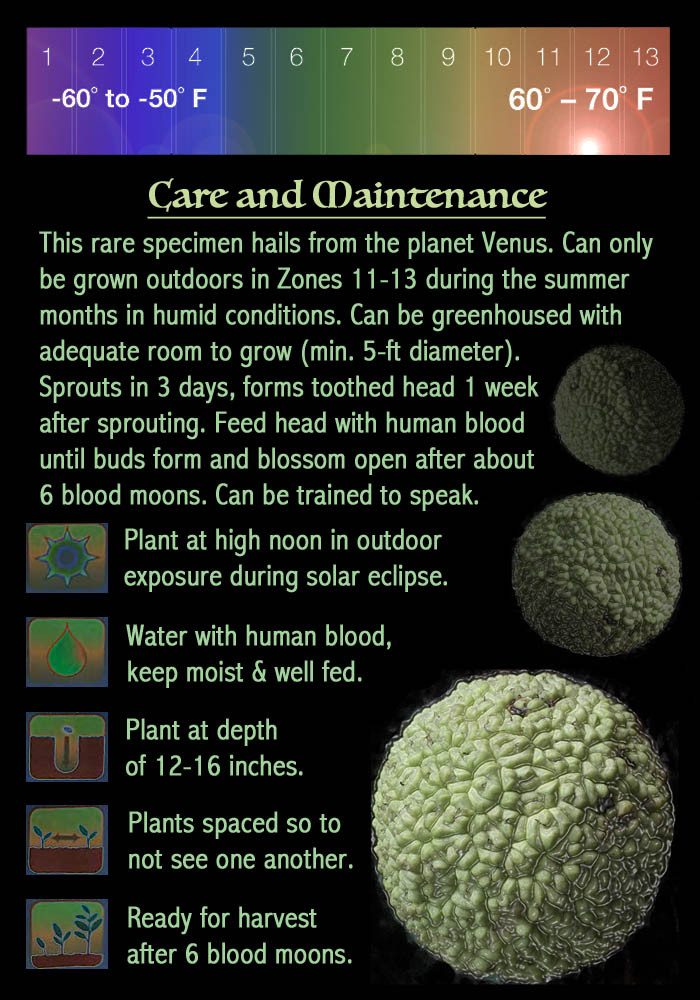 Artwork description: A seed package back featuring a temperature zone chart, care and maintenance symbols for light, water, depth, spacing and growth, and images of plant seeds with glistening ridged arils.
Image text reads: Care and Maintenance This rare specimen hails from the planet Venus. Can only be grown outdoors in Zones 11-13 during the summer months in humid conditions. Can be greenhoused with adequate room to grow (min. 5-ft diameter). Sprouts in 3 days, forms toothed head 1 week after sprouting. Feed head with human blood until buds form and blossom open after about 6 blood moons. Can be trained to speak.
and alongside images: Plant at high noon in outdoor exposure during solar eclipse. Water with human blood, keep moist & well fed. Plant at depth of 12-16 inches. Plants spaced so to not see one another. Ready for harvest after 6 blood moons.