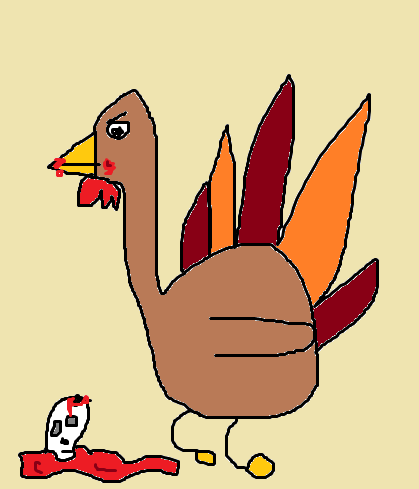 As Thanksgiving is coming up in America, I wanted to take a brief break from my usual complaining and wet-blanketing to give my thanks. My thanks to Horror, because of the genre and especially of movies, I am very grateful for. So, join me, won't you, in this list of how horror has changed my life for the better?
First of all…
As you may know, I have dual citizenship in Michigan and Missouri, but I am now in Detroit. Proudly so.
However with the shadow of Thanksgiving upon us, now more than ever, I think it's the time for a brief land acknowledgement.
Detroit has a rich history and was home to Native American tribes before the involvement with the French (but they were pretty much chill bros), the colonization of the British (d-bags to everyone for a while), and the displacement from the new immigrants, the Americans.
I'd like to take the time to honour those who were/are indigenous to the Great Lakes, the Anishinaabe, particularly the Three Fires people who are the Ojibwe, Odawa, and Potawatomi (also seen spelled as Botawatomi).
In 1701, Detroit was founded with a large population of Indigenous people. However, in 1807, these tribes ceded the land of Detroit to the U.S. government. They were further displaced by the Treaty of 1836, after political, governmental, financial, and societal pressures forced their displacement from their own lands.
Although I will never fully know, nor understand, the full atrocities that happened during the founding of Detroit to these stewards of the land, I want to honour them and I find it important that I do.
"What Does This Have To Do With Horror?"
Have you NOT watched horror, pal? Have you not seen what not reflecting on our past brings? Have you not seen what happens when our history is not honoured or respected?! That's, like, Haunted Houses 101. That's a huge and major theme throughout horror. Contempt, ignorance, and dismissal of the past is met with repeating the past, often with tragic consequences.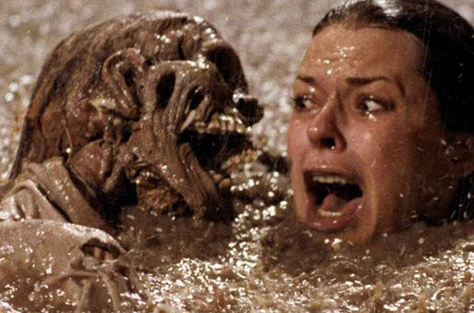 Contempt can be seen in movies like Sleepy Hollow, Hocus Pocus, and The Disappointments Room. Ignorance in movies like A Nightmare on Elmstreet, Ernest Scared Stupid (yeah, I went there), and ParaNorman. And dismissal in The Amityville Horror, Poltergeist, and The Shining.
Which leads to the 4 Things I'm Thankful For in Horror. Or what I'd like to call the 4 C's.
1) Consideration
As mentioned above, there's a theme in many, many films of respecting the past. It's easy for ghost stories to present this. Ghosts exist in these narratives to echo our past mistakes, whether societally like in Poltergeist or personally such as The Grudge.
Horror has taught me appreciation and interest in our history, as a race and regionally. To be honest, my favourite segments in Ghost Adventures or Buzzfeed's Unsolved Supernatural are when people talk about the history of the place they're investigating. Spooky goings-on are fun and all, but it's the stories and past that give me a deeper appreciation of where we are in time and space, and who we are from then until now.
As I'm writing this, I am in my home built in 1946, with its drafty original windows, looking out onto trees that were seeded about a hundred years ago, and listening to an RCA (Vitrola) album that was produced about fifty years ago.
Horror makes me appreciate all of this. Not out of fear that something will come back to haunt me (trust me, I've tried, no luck), but genuine interest. Who placed their feet here before me? Who slept, ate, bathed, and dreamed here, years before I was even born? And who will live here after me?
And will I one day haunt a Chipotle that is built on this very spot where I now exist?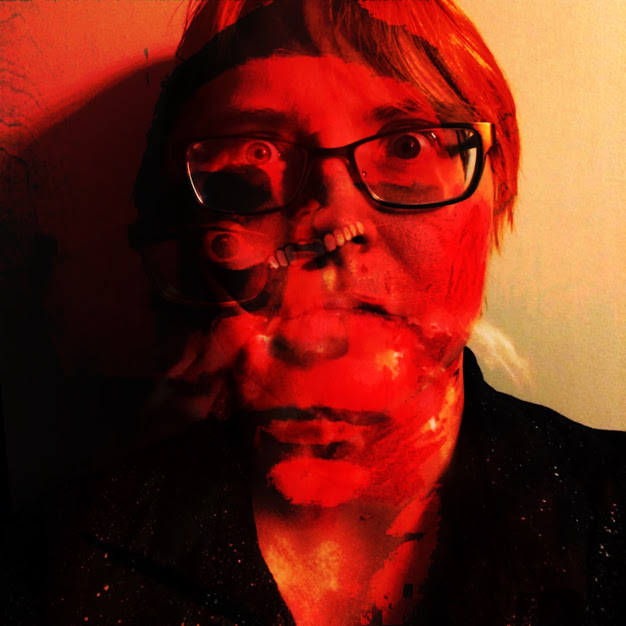 2) Confidence
Speaking of Ghost Adventures, let's give a hand to the show that made me stop believing in ghosts, or more aptly, what stopped me from being scared of them.
So, when I was younger (and much more Catholic than I am now), I had an intense fear of the supernatural. Fear and shy interest. They're generally a two-sided coin. But I would actually refuse to watch anything scary because I was horrendously afraid of both what could happen and also my inability to deal with it when it inevitably did.
Little by little, though, I was slowly introduced to scary things, and by scary I mean not-at-all-scary 80's cheesefests. First this was due to Mystery Science Theater 3000's influence (another huge thanks to them, got me through many rough times) and the second was a ex-BFF who loved 80's horror schlock.
Slowly, after time, I saw the inner workings of tropes, convoluted plots, the stiff acting, the…fishing wire, and so on.
I became more confident, not just in being able to watch spoopy things, but in my ability to analyze and assess in a tense situation. I had the ability to find flaws in the fear and fully confront many of mine.
Many of our fears are formulaic, habits even, and being able to accept that and embrace that took a lot of time, energy, and 80's cheesefests.
Being able to see the flaws and fishing wire makes me feel more in control of my fears, or at the very least, the ways that I can relate and react to them.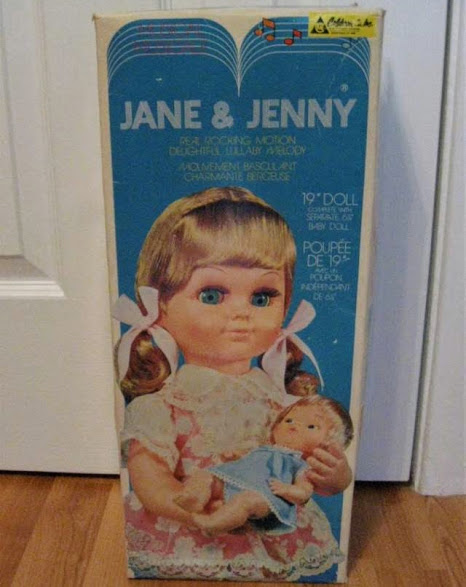 3) Connection
So, you're sitting on a plane and no one believes that there's a dude in a gross fursuit on the wing of the place, but, like, YOU JUST SAW HIM.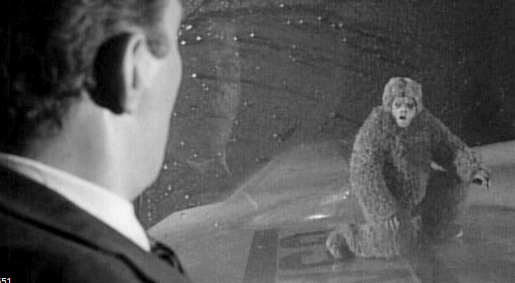 I had such a huge fear of this growing up. That I would see something that no one would believe. Actually that happened, quite a bit, but maybe not in an ugly-fursuit-on-the-wing-of-a-plane kind of way that you're thinking.
You see, I was…(sigh) the weird kid growing up. Yeah, I know, hard to believe since I'm a groovy stud now.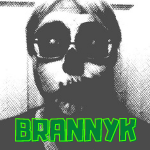 But when I was first dating Glorious Spouse, I specifically instructed, "If I tell you something, even if it sounds coo coo bananas, I need you to believe me." And that's because I would often be dismissed when I did speak up.
However, now that I'm in the fleshy, meaty thick underbelly of Horror, I'm finding out that a lot of people are afraid of that exact thing, actually. A lot of us have been cast aside, especially at pivotal moments in our lives. We are afraid of that solitude from the dismissal of others. We crave that open and genuine acceptance of our experiences. We need someone to say, "Dude, I did not see that uggo fursuit, but I trust you and your conviction…Also, are you William Shatner? I loved your Christmas album."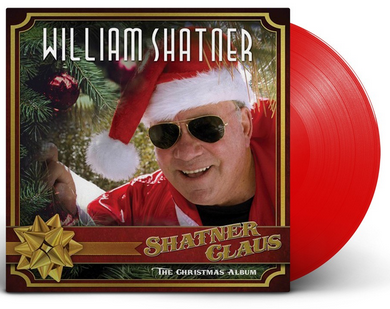 And when I was watching Irrational Fear, the music really stood out to me when the characters were having a panic attack because it felt so familiar. The score sounded like the rushing of blood in my ears when I have a panic attack. Suddenly I realized that, in that moment, we shared something. We (the musician and director) had a similar experience; we had a connection.
Sometimes it's through a moment of panic and vulnerability that we make a true, human connection and realize that we are not alone in the night. Yeah, sure, still afraid, but we're not alone and we don't have to be.
4) Community
Which brings me here. Literally here, at HauntedMTL. I joined HauntedMTL one year ago this month.
Within that year, I have had the chance to meet some fantastic people in a moment of time that was crucial to have a community, a tribe. Prior to the pandemic, my social structure was already fractured. I had moved away from my BFF. I had changed jobs. My close friends had their own lives that they were busy with. And I was nursing the heartache of the death of a close friend/mentor.
Then I saw a small posting in Submittable for horror reviewers and thought, 'Sure, why not?' I have been watching horror since my teens and doing silly haiku reviews every year for Halloween. Let's take a shot at this.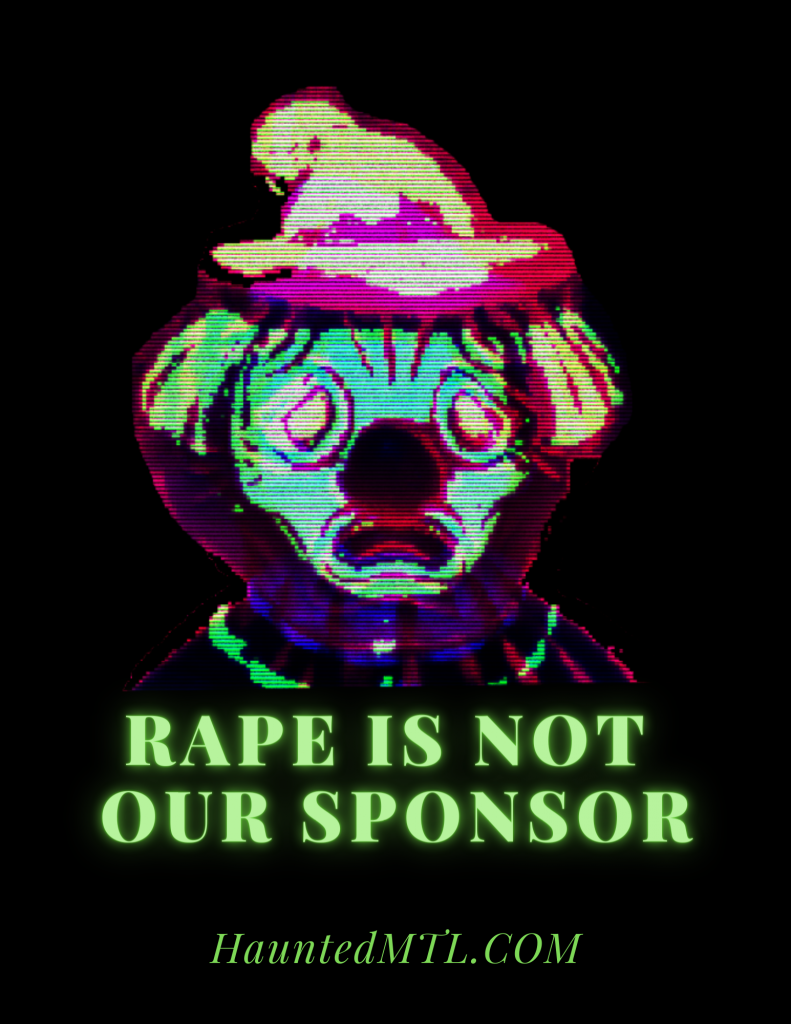 Although a year can be chump change in the long run, it really depends on the year, doesn't it? This year I have been able to find people, good people (and also Voodoo Priestess), to talk to everyday because of this site.
I found friends to make podcasts with and talk about real and serious issues close to heart.
I have found interesting and engaging fans of horror on Twitter (love specifically out to @BrotherGhoulish, @AllanaSmithee, @SpecterM91, and of course @thestitchkeeper).
I wrote my first full-on queer non-fiction piece (and for a good cause).
And I have been able to interview the DIRECTOR OF SKY SHARKS!!!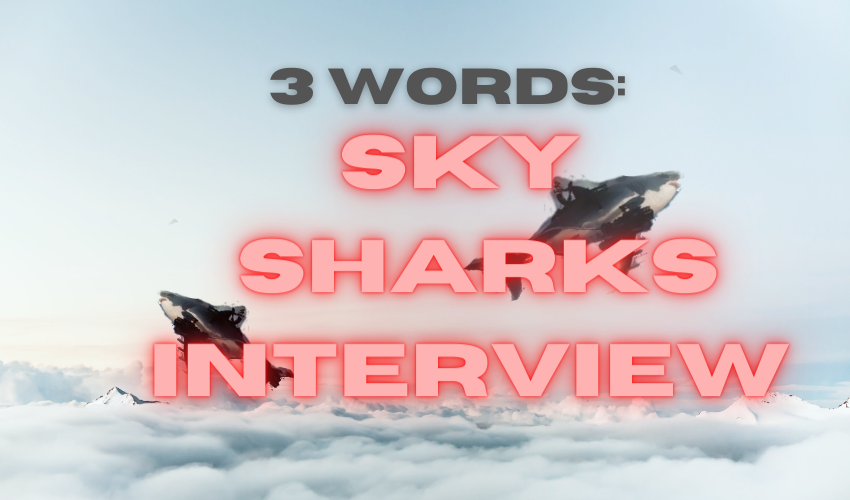 I mean, what a ride.
So, to those who have welcomed me in, either with your Hellraisers, Puppet Masters, Trick 'R Treats, or Sadakos – it's you I honour now.
Thank you for everything. Truly.
Stay safe. Be well. Happy Thanksgiving.
The Last Drive-In: Joe Bob's Vicious Vegas Valentine Special Live Watch Party February 10th!
The sweet putrid stench of love lingers through the air which can only mean one thing…Valentine's Day and its annoying little winged cherub mascot, Cupid, is fast approaching. Soon, partners will be spoiling one another with extravagant bouquets of roses, heartfelt Hallmark cards, obnoxiously large teddy bears, glistening diamond jewelry, and heart-shaped candies or boxes filled with assorted mediocre chocolates. You know? Normal things couples do. I tend to prefer my chocolate boxes filled with bleeding hearts, à la 'My Bloody Valentine' but, beggars can't be choosers, right? All jokes aside, Valentine's Day is special for many couples, however, there are also many others who find themselves celebrating this day without a significant other. Luckily, Shudder, along with drive-in king Joe Bob Briggs and co-host Darcy the Mail Girl (Diana Prince) will graciously be keeping us lonely mutants', and yes, all you horror fanatic couples' company on Friday, February 10th as they return with The Last Drive-In: Joe Bob's Vicious Vegas Valentine, premiering live at 9pm EST.
Love Spells Abound…
Back in 2021, Joe Bob and Darcy invited us to a gruesomely passionate night of spell-binding love witches and animatronic dinosaurs infused with teenage human brains during The Last Drive-In: Joe Bob Put a Spell on You. Many, including myself, were introduced to the tantalizing 70's inspired retro throwback 'The Love Witch' and the graphically goofy cult classic 'Tammy and the T-Rex', providing the perfect viewing pleasure to mend any broken heart. While the two films for this year's morbid love-induced special have yet to be announced, as a special treat, Briggs has announced for the first time on The Last Drive-In, he will be marrying one lucky couple during the live showing. We here at HauntedMTL are eagerly awaiting the return of the ghoulish duo so, as is tradition, we will be proudly hosting a watch party on Twitter during the broadcasting of The Last Drive-In: Joe Bob's Vicious Vegas Valentine. Be sure to follow us on Twitter and tag us @hauntedMTL as well as @shudder, @therealjoebob, and @kinky_horror to partake in this night of unholy love.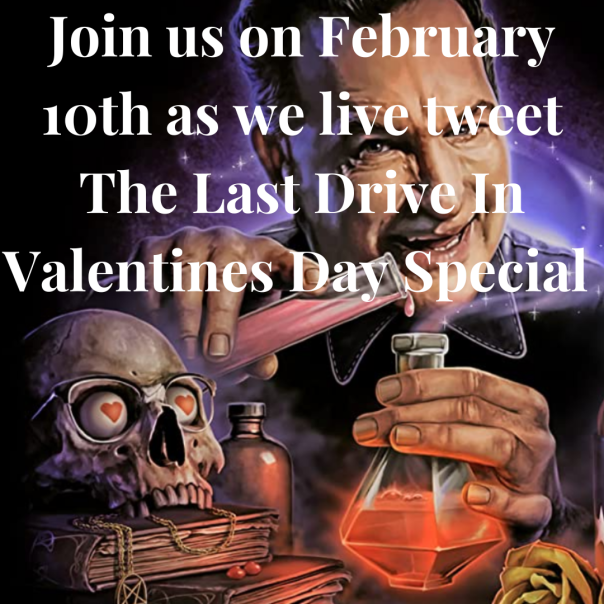 What started off as a one-time special premiering on Shudder July 13, 2018, 'The Last Drive- In' was originally meant to be Brigg's swan song; one last special before hanging up the bolo tie in retirement. However, due to so many mutants, excuse me…viewers tuning in and breaking the Shudder servers, it was only natural to announce an official full season of 'The Last Drive-In', which would make its explosive debut March 19, 2019. Since then, Darcy and Briggs have spawned many exclusive holiday specials, have graciously donated to many charities within the community, and have accumulated 4 seasons of 'The Last Drive-In', with a fifth currently in production premiering on Shudder's 2023 schedule sometime this year, let's hope sooner rather than later.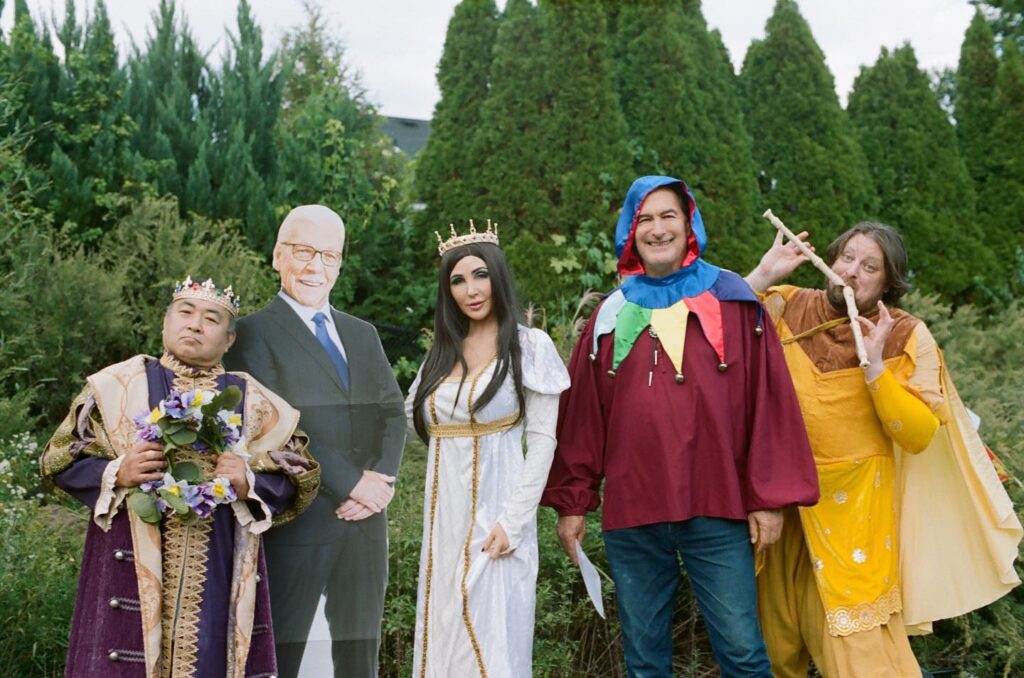 Coming to Shudder and AMC+ for January 2023
January 2023 Shudder and AMC+ release schedule.
2022 was an impressive year for the horror genre, as we received a slew of incredible films, many of which premiered exclusively on Shudder. However, news has recently been quiet regarding Shudders current slate of 2023 releases. This is in part due to the recent cutback in staff Shudder, as well as other AMC Network sites have recently received, including Shudder GM Craig Engler. Though the current January list is less significant than it has been in the past, we still have a few scary treats to look forward to.
Let's kick off the bloody new year and see what will be streaming exclusively on Shudder and AMC+ for January 2023.
AMC+ Exclusive Premiers
Before we jump into Shudder's upcoming list of exclusive streaming titles, let's first take a peek at AMC+ and 'Vesper', which made its world premiere in the Crystal Globe Competition at the 2022 Karlovy Vary International Film Festival. We'll also touch on the much-anticipated series 'Mayfair Witches', based on Anne Rice's best-selling trilogy, Lives of the Mayfair Witches. This will be the second series in the Anne Rice Immortal Universe, which is being overseen by Mark Johnson (Anne Rice's Interview with the Vampire, Breaking Bad, Better Call Saul). Johnson will also be acting as the series executive producer alongside Esta Spalding (Masters of Sex, On Becoming a God in Central Florida) and Michelle Ashford (Masters of Sex, The Pacific, John Adams), who will also act as writers for the series.
Vesper (Streaming Exclusively on AMC+ January 6th)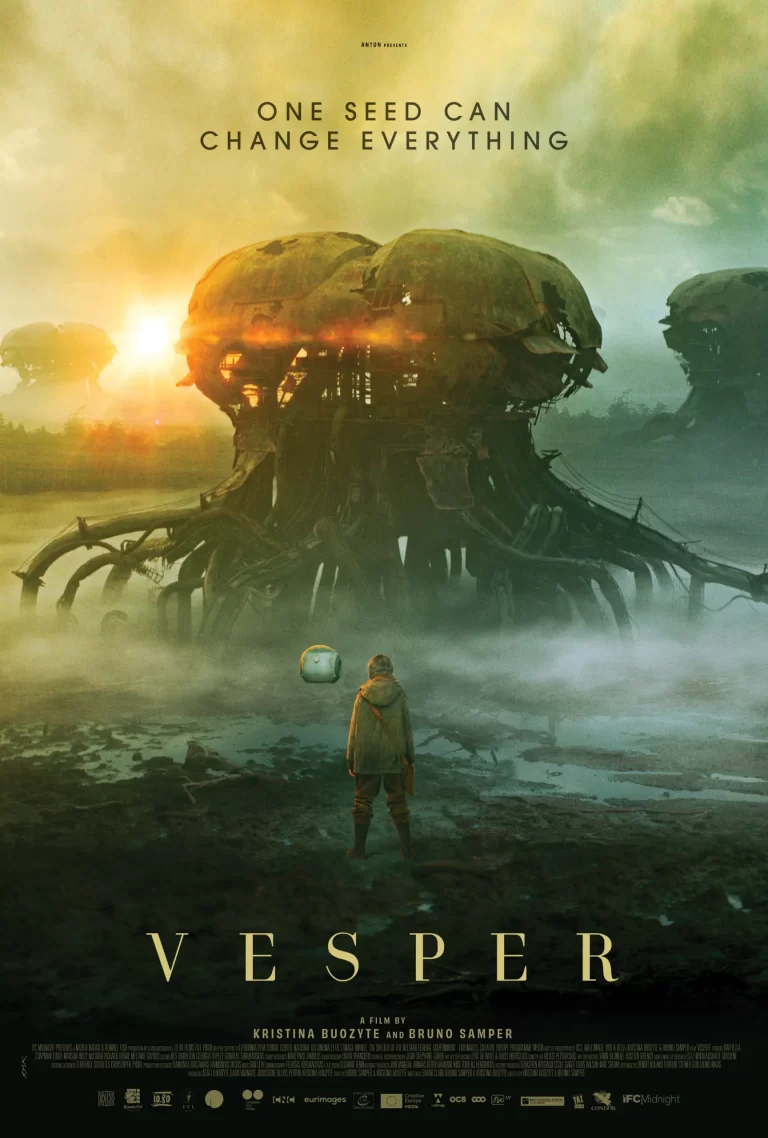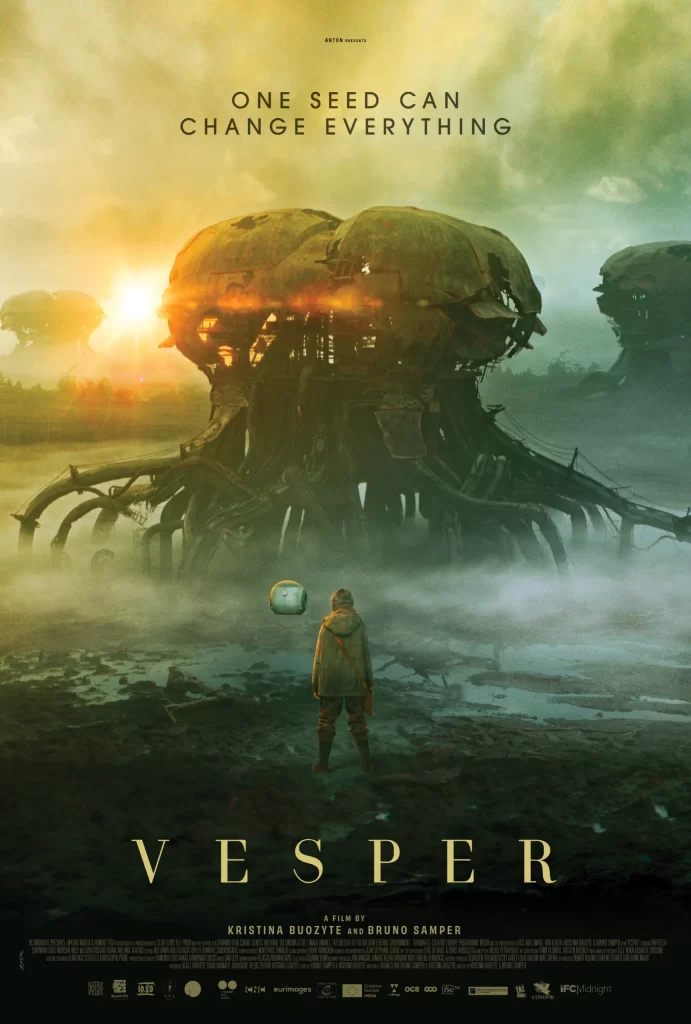 We kick off the new year with the sci-fi thriller 'Vesper', streaming exclusively on AMC+ January 6th.
Set in a bleak post-apocalyptic Earth following the collapse of our ecosystem, Vesper (Raffiella Chapman, The Theory of Everything), a rebellious 13-year-old girl who uses her survival skills to subsist in the remnants of a strange and dangerous world with her debilitating father, Darius (Richard Brake, 31 and Barbarian). After Stumbling upon a mysterious woman named Camellia (Rosy McEwen, The Alienist), solo and disoriented after an aerial crash, Vesper cautiously agrees to help find Camellia's missing companion in exchange for safe passage to the Citadel – a dark central hub where oligarchs live in comfort courtesy of state-of-the-art biotechnology. Vesper soon discovers that her violent neighbor, Jonas (Eddie Marsan, Sherlock Holmes), has been searching for Camellia, who harbors a secret which could change their future forever. Forced into a dangerous adventure, Vesper must rely on her wits and bio-hacking skills to unlock the key to saving their lives and our planet.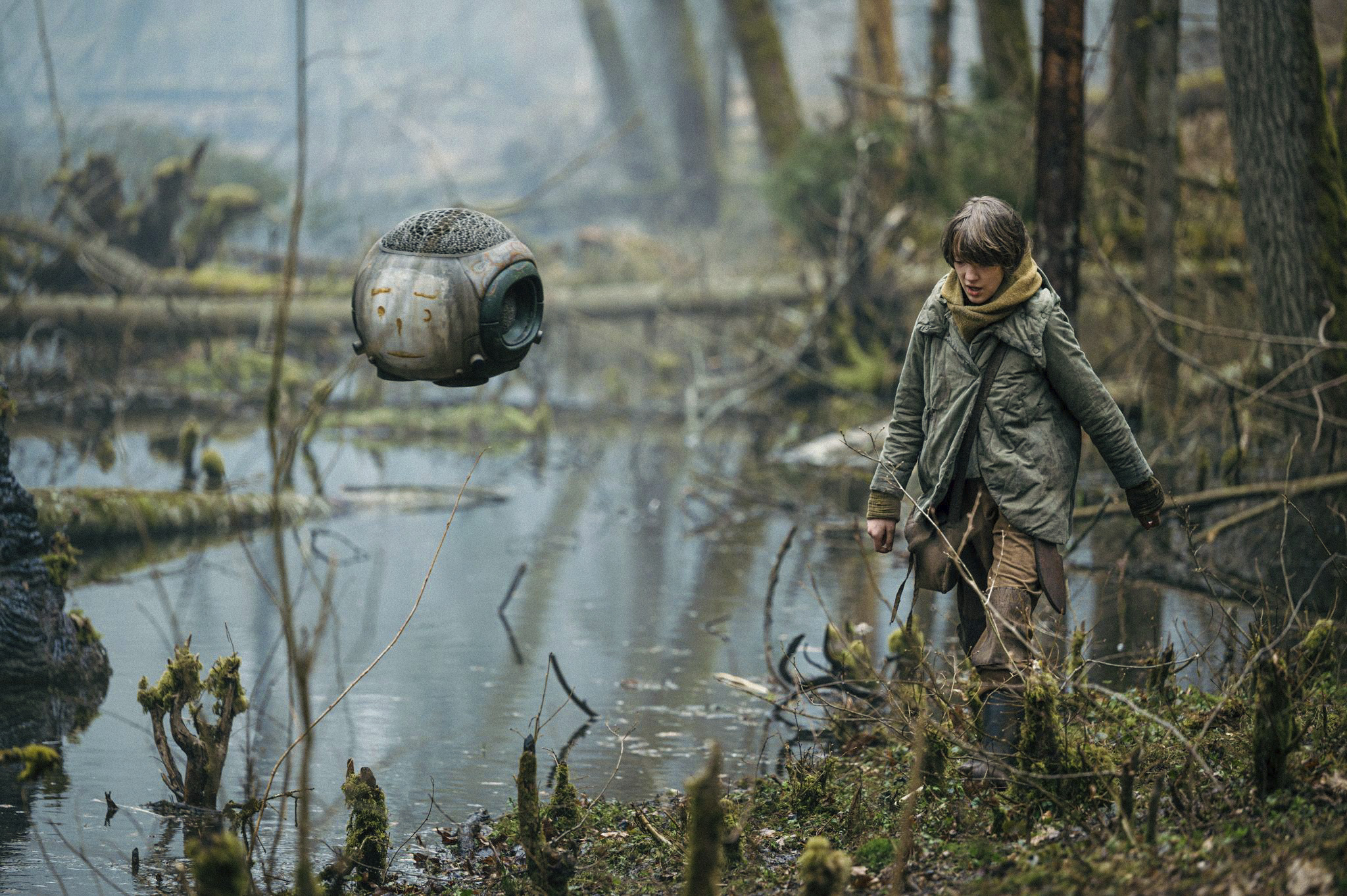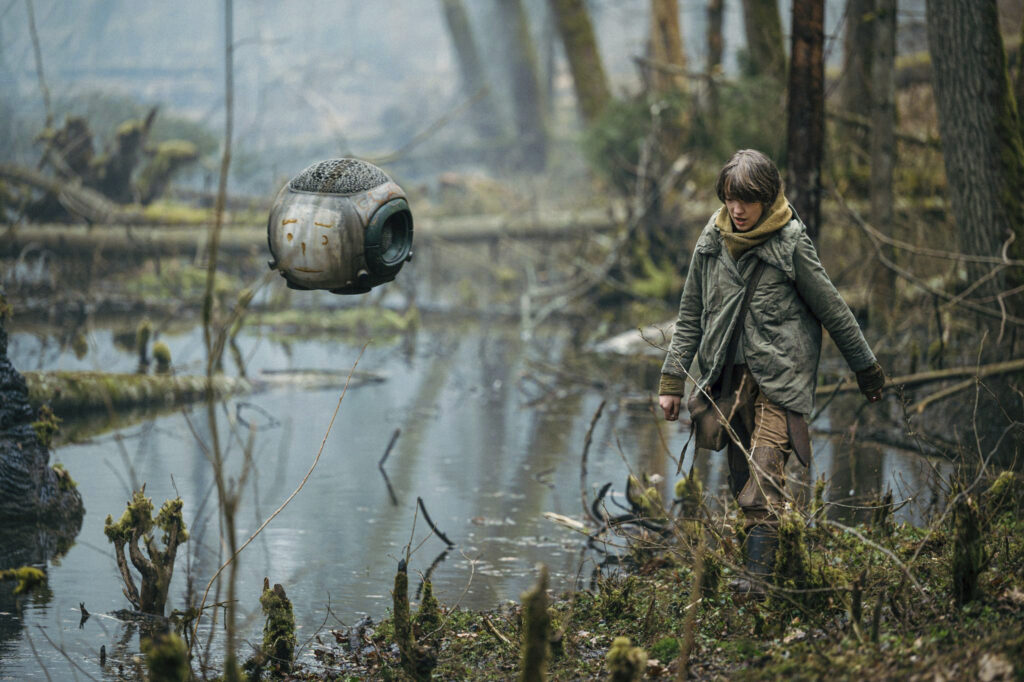 Anne Rice's Mayfair Witches (New Series Premier Exclusively on AMC+ Sunday, January 8th)
Starring Alexandra Daddario (Texas Chainsaw 3D and We Summon the Darkness) as main character Rowan, who discovers she is the unlikely heir to a family of ancient and powerful witches. As she grapples with her newfound powers, Rowan must clash with a sinister presence that has tormented her family for generations. Mayfair Witches also co-stars Harry Hamlin (1981's Clash of the Titans) as Cortland Mayfair, money and power obsessed patriarch to the Mayfair family. Jack Huston (Antebellum) as Lasher, a mysterious ghost who has haunted the Mayfair family of witches since the 1600's, Tongayi Chirisa (Antebellum) as Ciprien Grieve, head of the town of Maska and, Beth Grant (Donnie Darko and Child's Play 2) as Carlotta, a cruel and dangerous member of the Mayfair family of witches.
Mayfair Witches begins streaming exclusively on AMC+ Sunday, January 8th.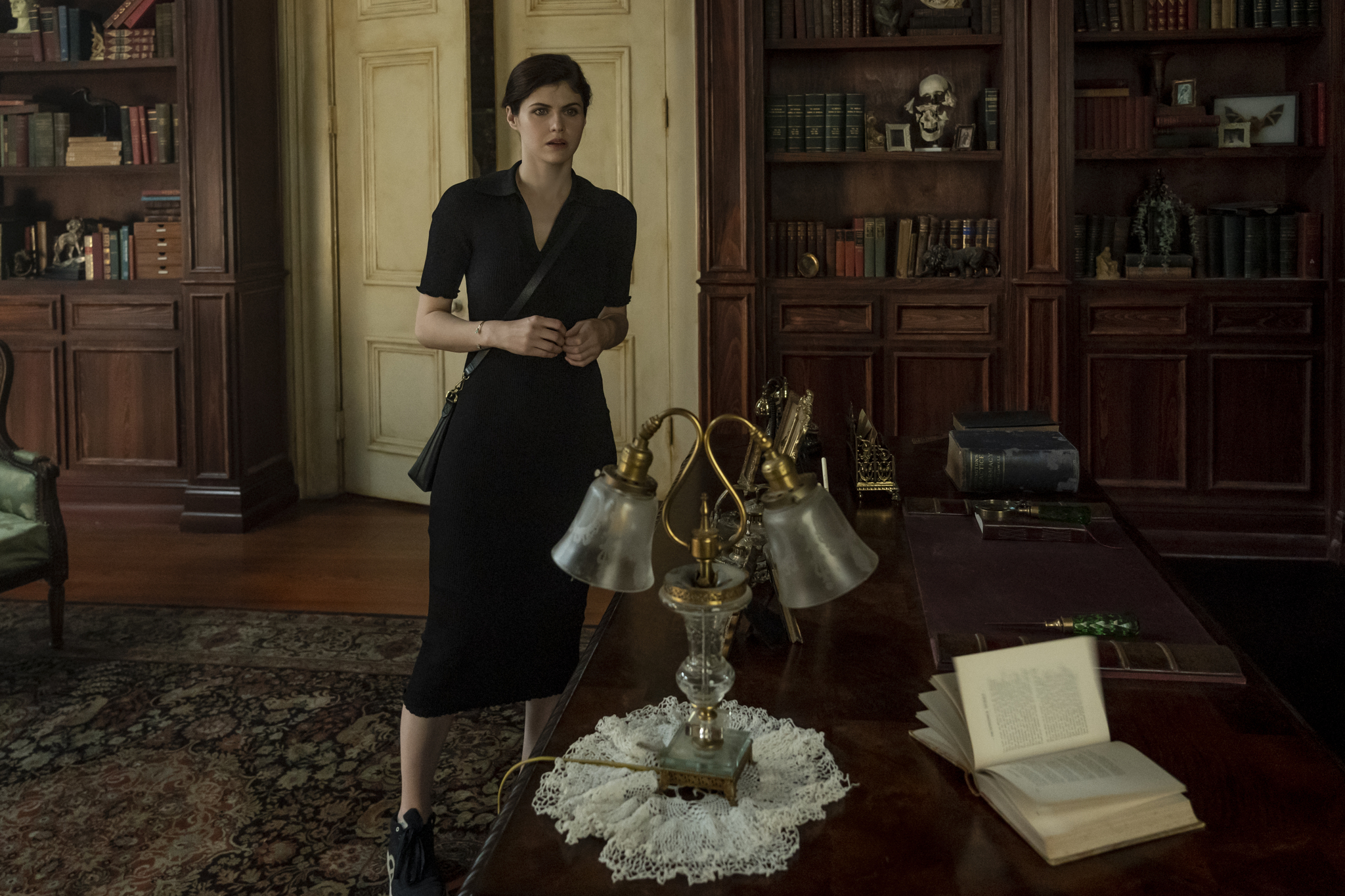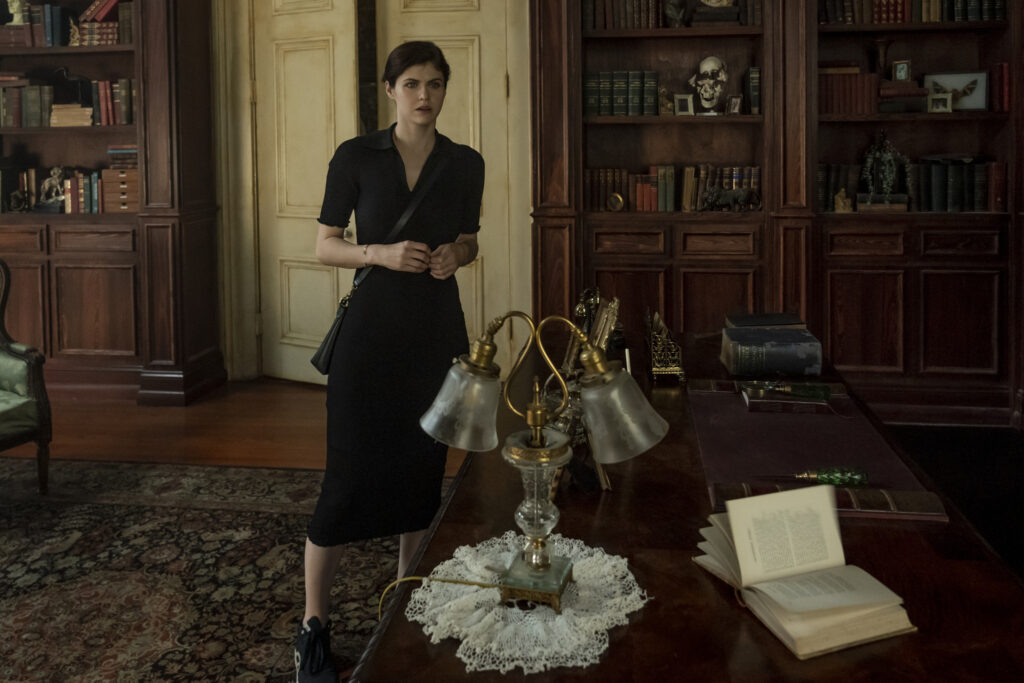 New Shudder film exclusives for January
Now that we've covered the exclusive horror and thriller premiers that will be premiering on AMC+ very soon, it's time to get into the content we've been waiting for; Shudders exclusive January 2023 premiers and returning content. While the list is thin, there are still some worthy films dropping this month that usher in the new year with optimism and hope Shudder will still reign supreme as the premier horror streaming service.
Sorry About the Demon (Premiers Exclusively on Shudder January 19th)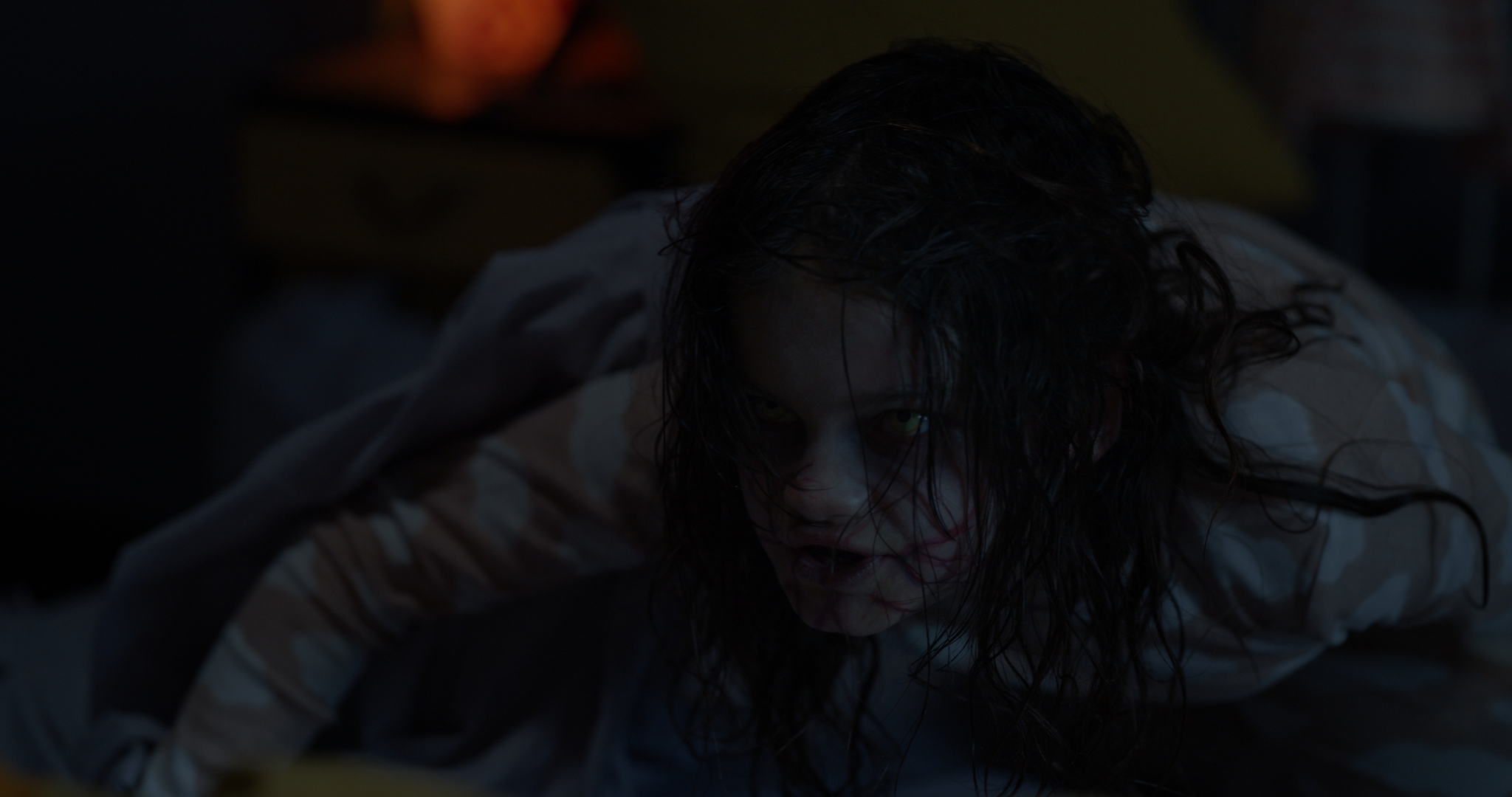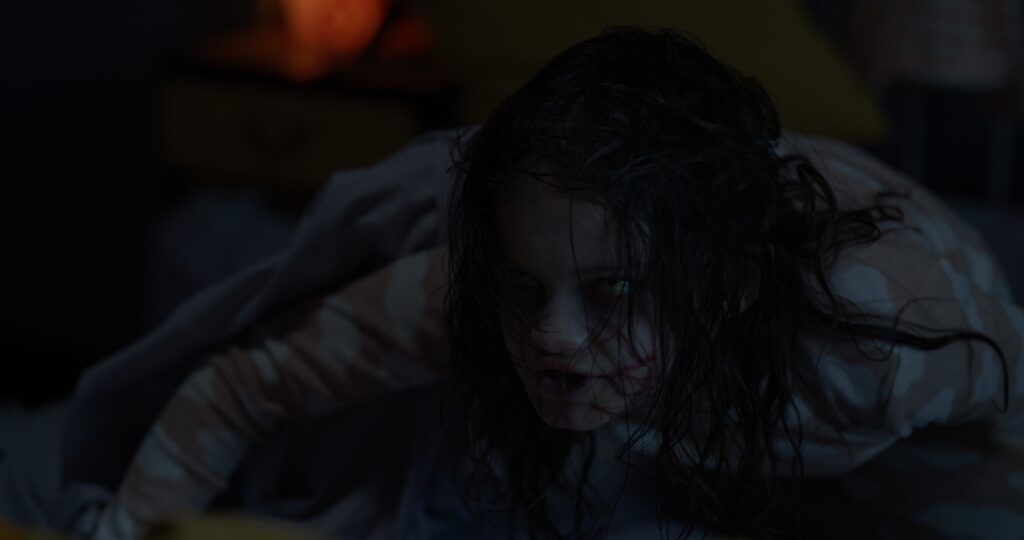 Written and directed by Emily Hagins (Scare Package segment 'Cold Open') 'Sorry About the Demon' is the story about a heartbroken young man named Will (played by Jon Michael Simpson) that is tricked into living in a home plagued by an evil presence. Taking residence with a family at wit's end, an unexpected, surprising twist on ghostly haunts and demonic possession follows the film's wildly entertaining and silly climax.
'Sorry About the Demon' also stars Jeff McQuity as Patrick, Olivia Ducayen as Aimee, and Paige Evans as Amy. Dave Peniuk and Sarah Cleveland costar as the film's parents of the fractured family as Ken and Tammy Sellers, with Presley Allard and Jude Zappala playing their children Grace and Jake.
The Lair (Premiers Exclusively on Shudder January 26th)
Neil Marshall (writer/director of The Descent parts 1&2) makes his triumphant return to the genre with his latest creature-feature and eagerly anticipated film 'The Lair', co-written by Charlotte Kirk (The Reckoning). As Royal Air Force pilot Lt. Kate Sinclair (Charlotte Kirk) is shot down over Afghanistan and finds refuge in an abandoned underground bunker, where unbeknownst to her, deadly man-made biological weapons have been developed. Soon after Lt. Sinclaire encounters a group of soldiers, the half human, half alien monstrosities are awakened, prompting the films characters to ban together in order to escape the deadly bunker alive.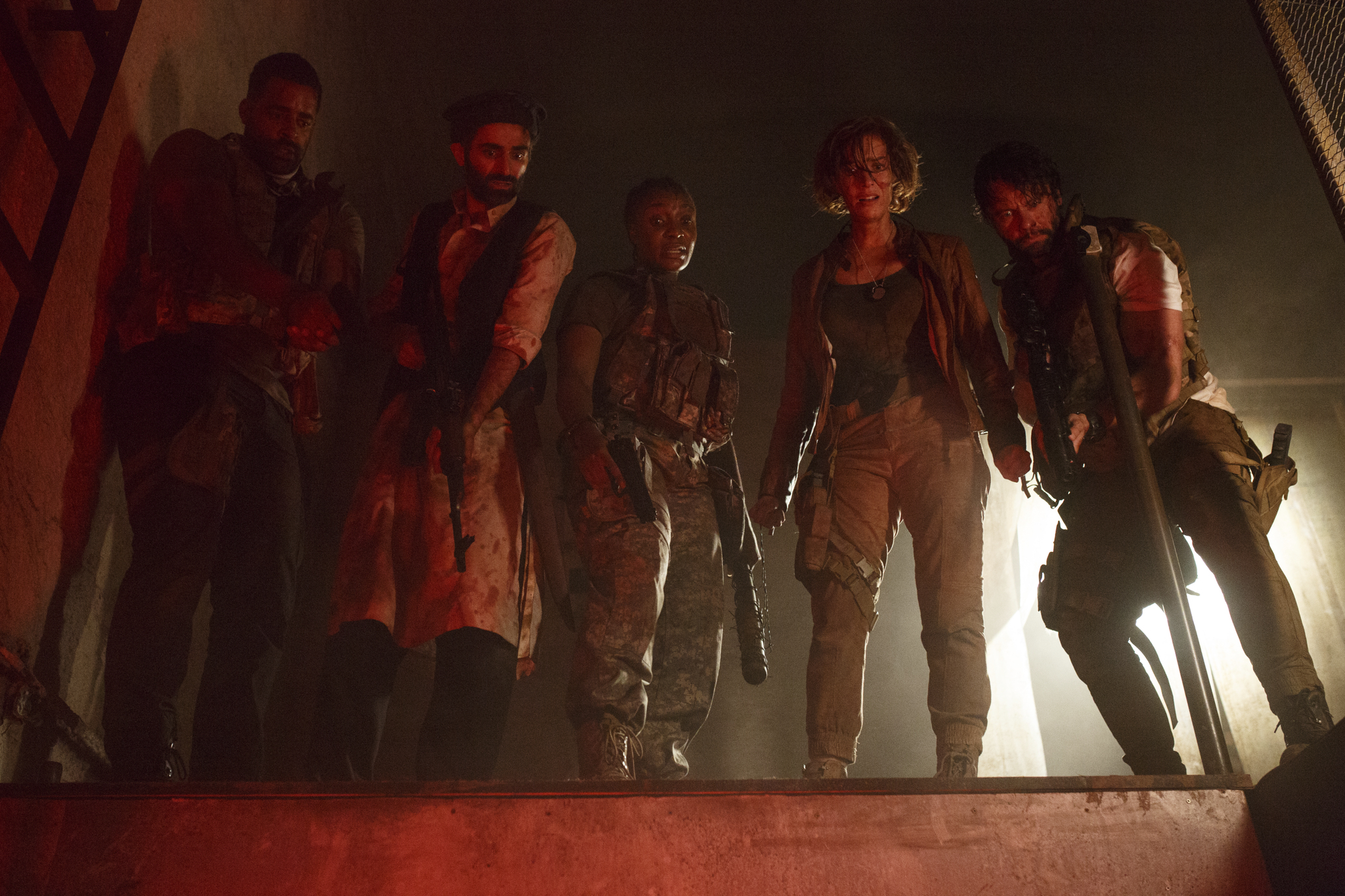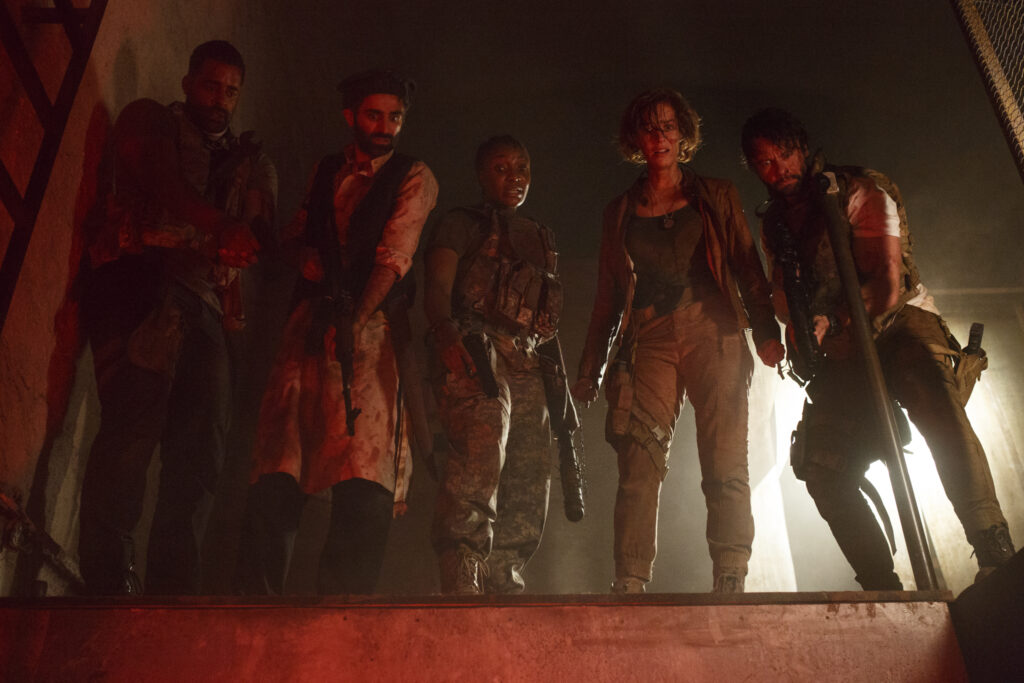 'The Lair' promises to deliver Marshall's signature claustrophobic, high-octane energy filled with plenty gory and masterfully crafted practical effects, including the films' creatures. Be sure to catch 'The Lair' premiering exclusively on Shudder Thursday, January 26th.
Fan favorites returning to Shudder in January
We continue our look at Shudder's January release schedule with a couple fan favorites returning for the month including the critically acclaimed first season of 'Chucky', by franchise creator Don Mancini and Andrzej Żuławski's controversial 1981 demonic horror film 'Possession'.
Possession (Premiers on Shudder January 5th)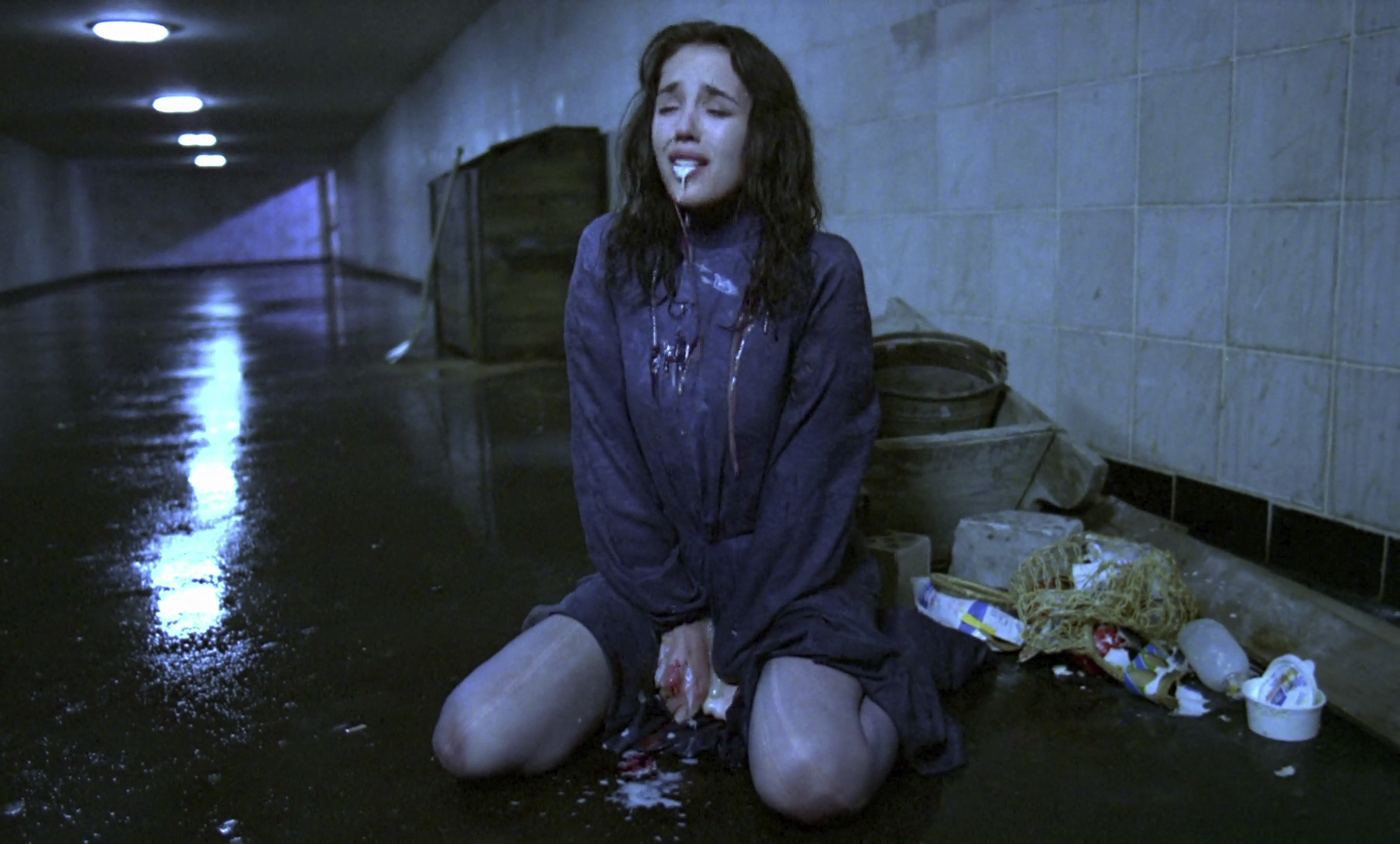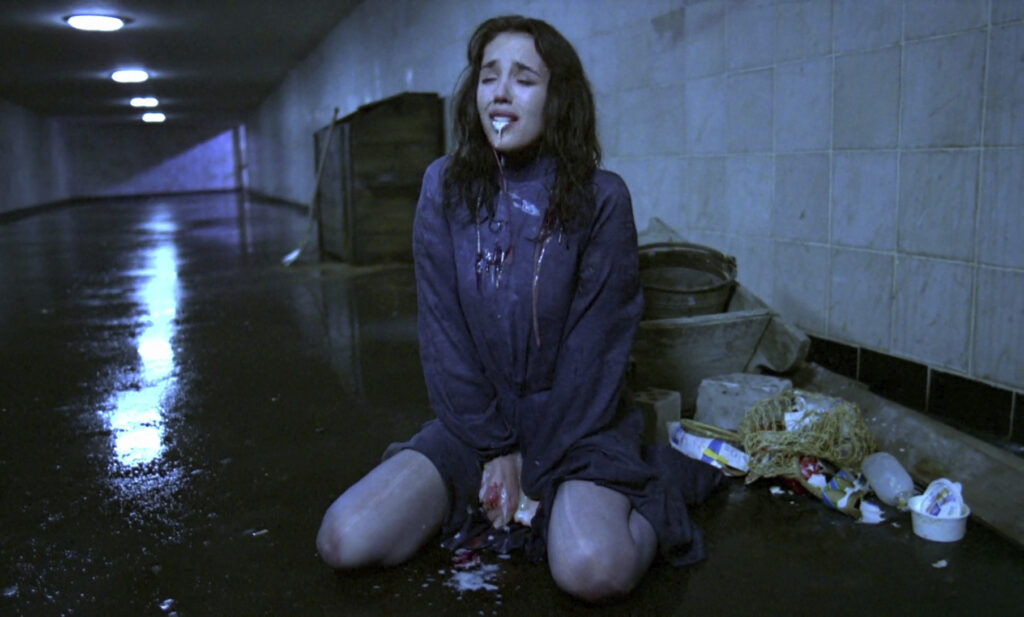 Back in 1981 when Andrzej Żuławski's film 'Possession' was originally released, it was met with critical backlash and banned in the UK being coined as a "video nasty". Throughout the years, Zulawski's disturbing masterpiece 'Possession' has since garnered massive praise amongst genre fans and is considered a nightmarish experience of demonic possession and crippling marriages.
'Possession' centers on professional spy Mark (Played by Sam Neil; 'Jurassic Park', 'Event Horizon') returns to his West Berlin home to find his wife Anna (Isabelle Adjani; 'Nosferatu the Vampyre') insistent on getting a divorce. As Anna's frenzied behavior becomes ever more alarming, Mark discovers a truth far more sinister than his wildest suspicions. With its pulsating score, visceral imagery, and some of the most haunting performances ever captured on screen; including Anna's possession serving as one the film's most memorable scenes, 'Possession' is cinematic delirium at its most intoxicating and one I highly recommend adding to your list on January 5th.
Chucky (Complete first season returns to Shudder January 12th)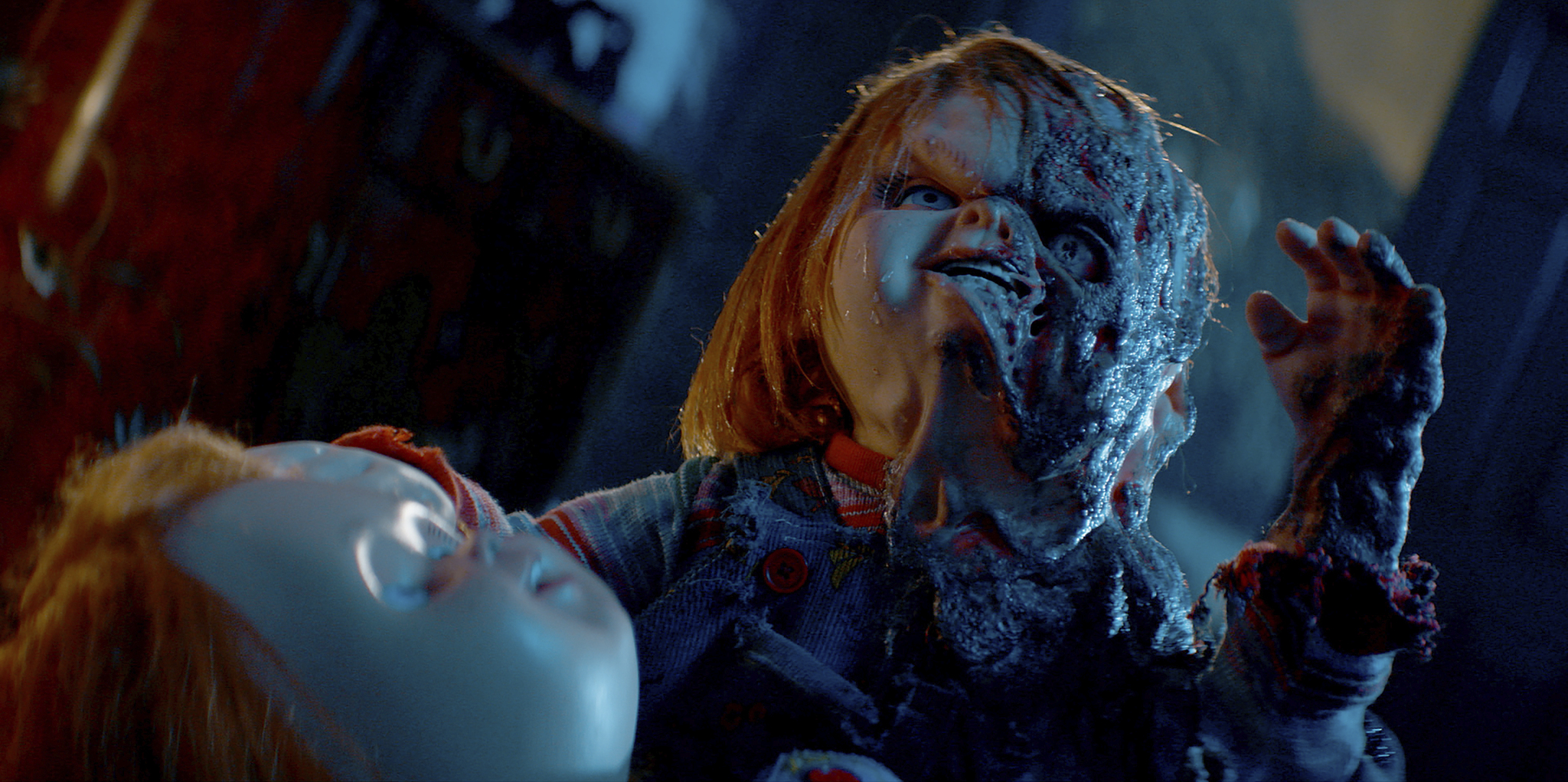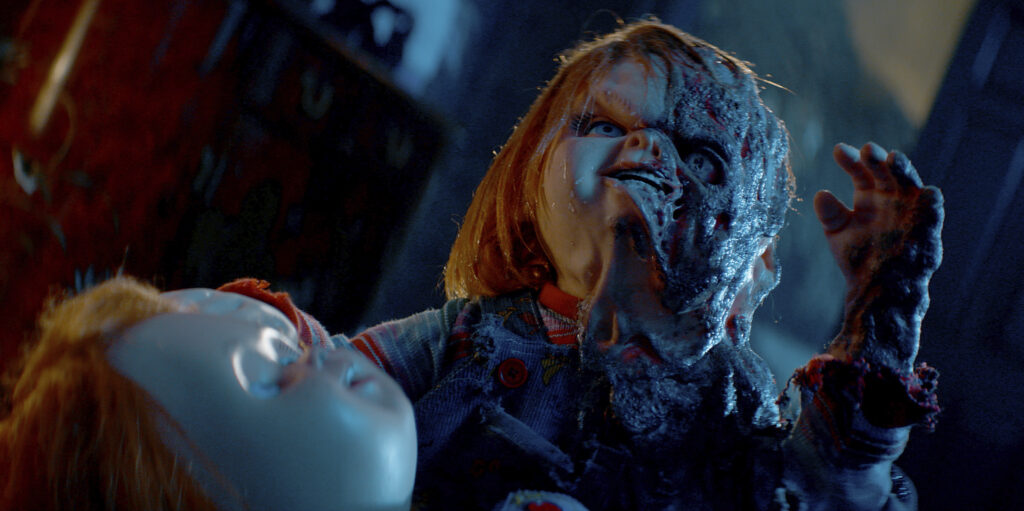 As a fan of the 'Child's Play' franchise for many years, when it was announced the iconic killer doll would be getting his own television series courtesy of SyFy and USA Network, I'll admit, I was skeptical. My main worry being a watered-down PG-13 version of a character synonymous with crude language, catchy one-liners, and a kill count that rivals the biggest of slasher icons. Thankfully I was wrong, as the first season of 'Chucky' proved to be a massive hit amongst fans and critics alike, enough so to greenlight a second season. Shudder brings back the hit first season of 'Chucky' for our binge worthy delights before season 2 drops for VOD and physical purchase.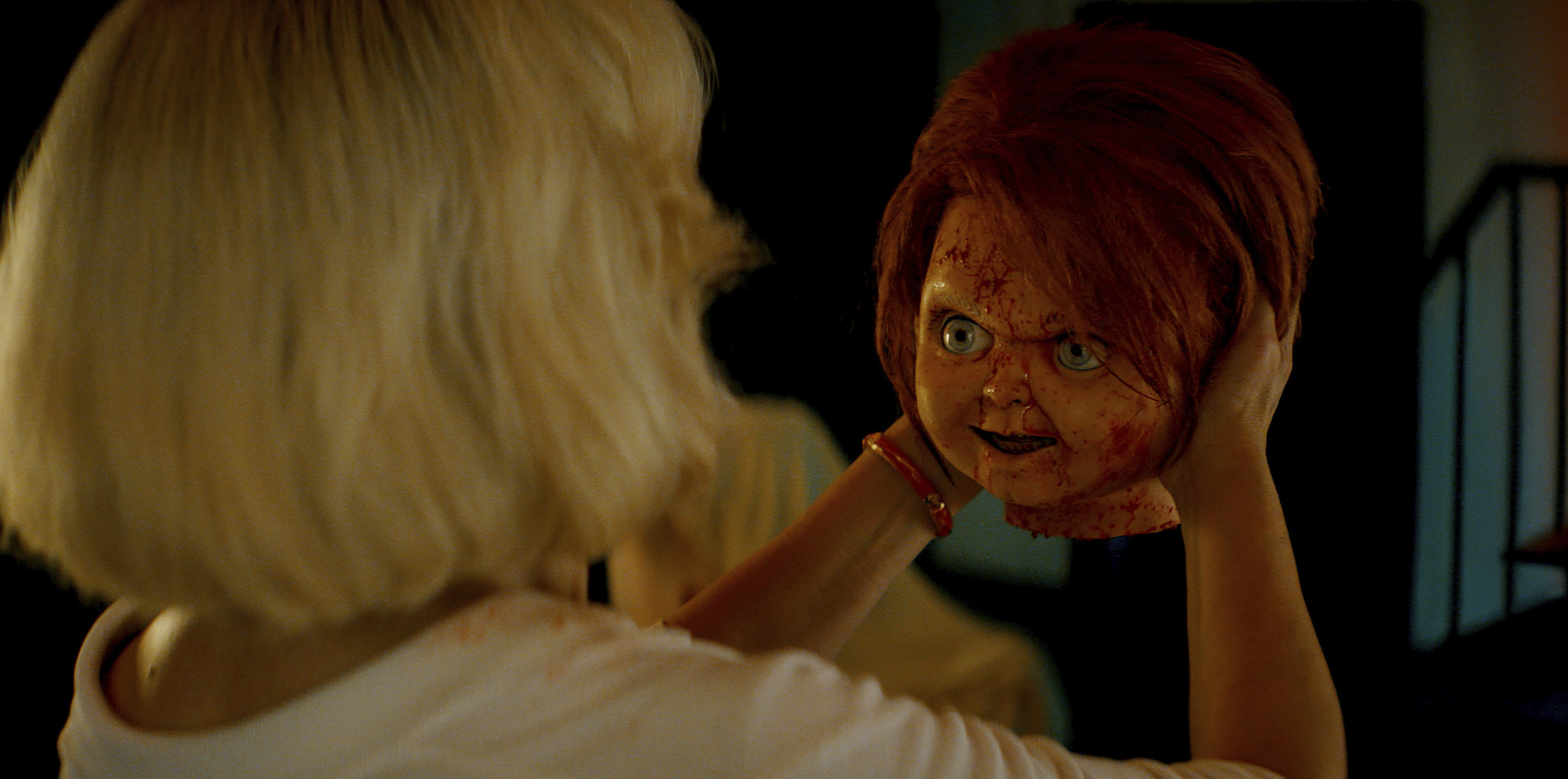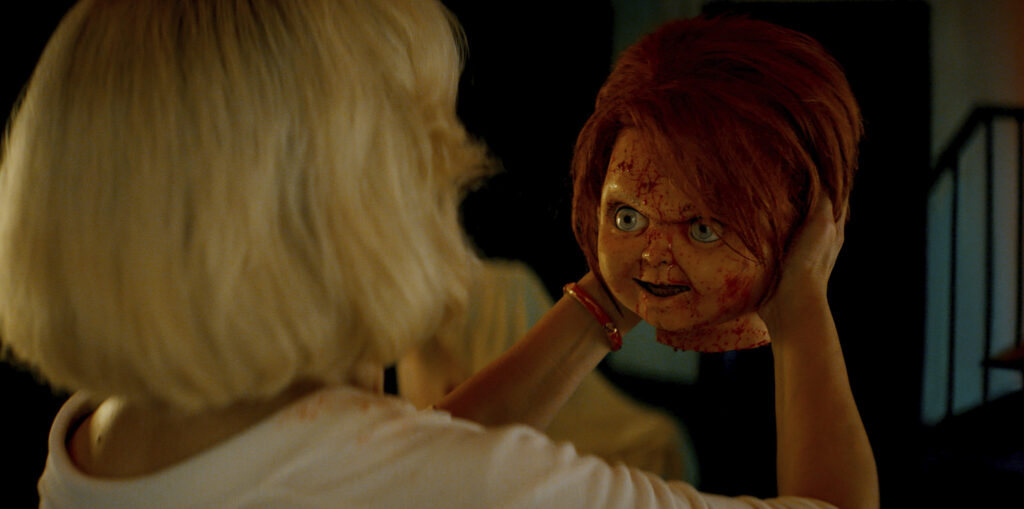 After a vintage Good-Guy doll turns up at a suburban yard sale, young Jake Wheeler (Zackary Arthur) purchases the doll at a steal and takes him home to use for parts on personal art project. Unbeknownst to Jake, this seemingly lifeless doll harbors the soul of serial killer Charles Lee Ray aka Chucky (reprised by Brad Dourif; The Exorcist III and Rob Zombie's Halloween). As the show progress, we see an idyllic American town thrown into chaos as a series of horrifying murders begin to expose the town's hypocrisies and secrets. Meanwhile, the arrival of enemies and allies from Chucky's past threatens to expose the truth behind the killings, as well as the demon doll's untold origins as a seemingly ordinary child who somehow became this notorious monster. It is up to Jake and his friends Devon (Bjorgvin Arnarson) and Lexy (Alyvia Alyn Lind) to put a stop to Chucky once and for all and end his reign of terror. 'Chucky' also stars returning franchise alums Jennifer Tilly (Bride of Chucky, Bound) as the killer dolls equally maniacal love interest Tiffany Valentine, Alex Vincent (Child's Play 1&2) and Christine Elise (Child's Play 2, Body Snatchers) as Chucky's old rivals Andy Barclay and Kyle, and of course Fiona Dourif (Curse of Chucky, Cult of Chucky) returns as fan favorite Nica Pierce. Be sure to binge the first season of 'Chucky' streaming on Shudder January 12th.
Additional titles Premiering on Shudder in January
For a full comprehensive list of all the titles being added to Shudder for the month of January, please refer to the graphic below. Though we are starting off the year mildly light, there are still plenty of spooky treats and surprises to look forward to throughout the year. 2023 is just getting started!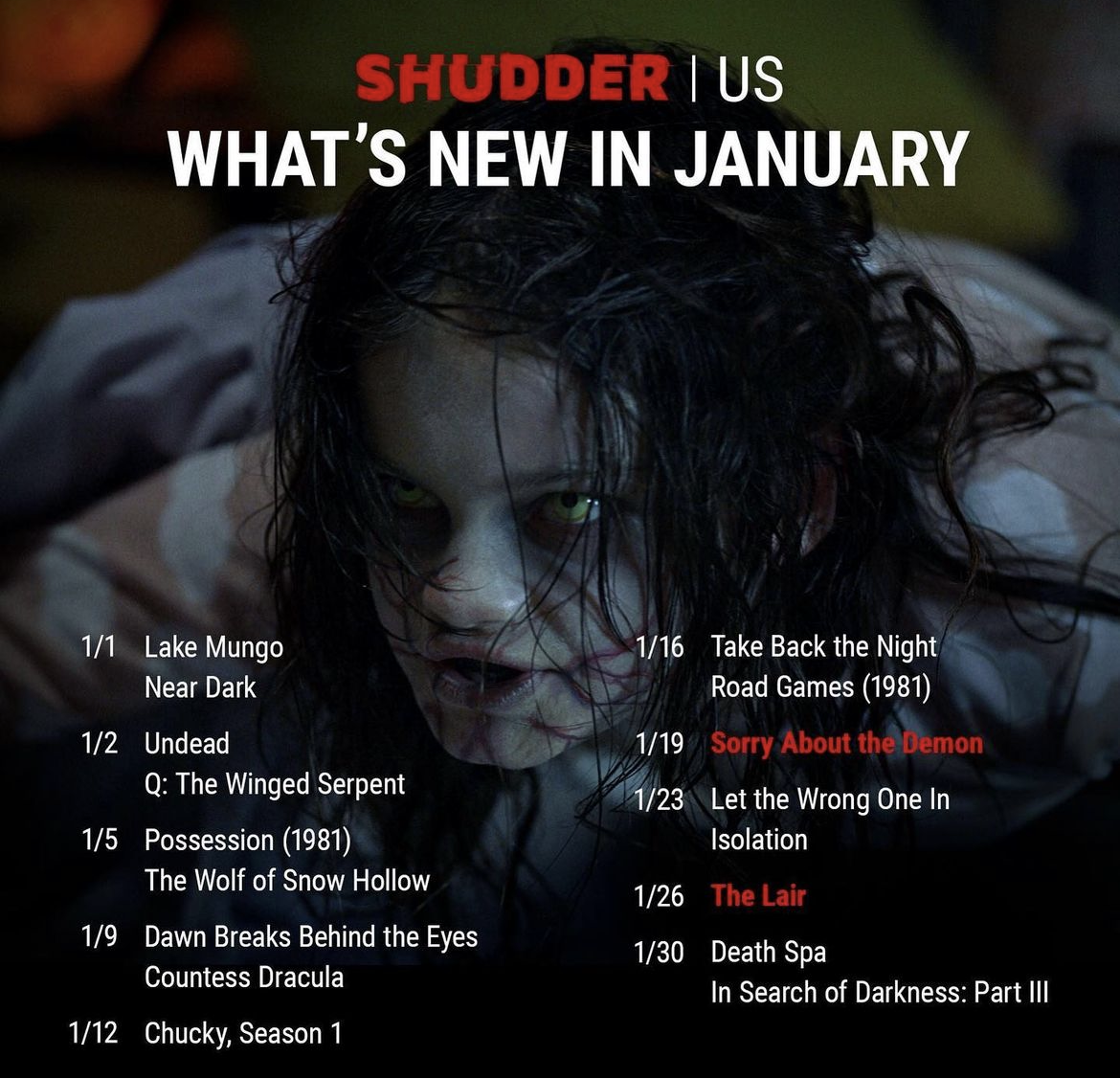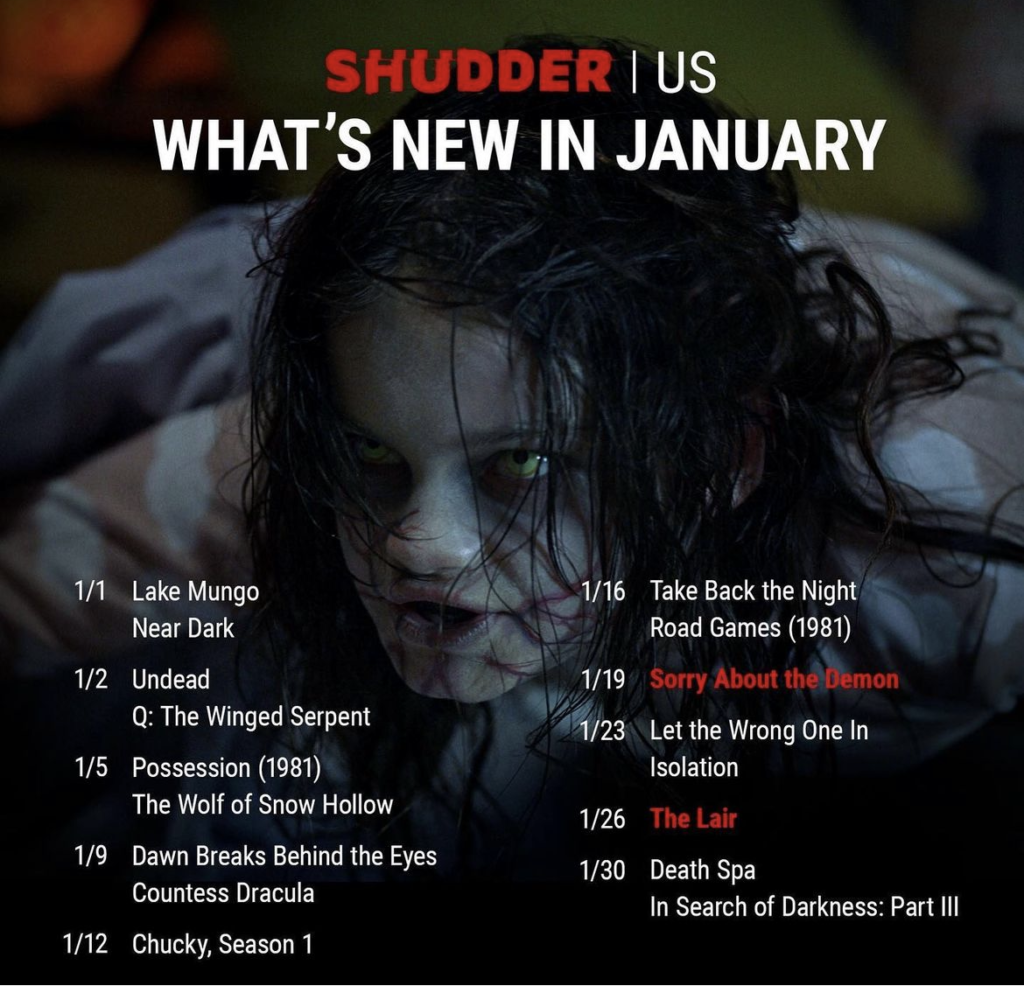 1/1:
Lake Mungo
Near Dark
1/2:
Undead
Q: The Winged Serpent
1/5:
Possession (1981)
The Wolf of Snow Hollow
1/9:
Dawn Breaks Behind the Eyes
Countess Dracula
1/12:
Chucky, Season 1
1/16:
Take Back the Night
Road Games (1981)
1/19:
Sorry About the Demon
1/23
Let the Wrong One In
Isolation
1/26:
The Lair
1/30:
Death Spa
In Search of Darkness: Part 3
Shudder December 2022 Holiday Horrors Schedule
On the 11th day of Christmas Shudder gifted me, new series and movies! Why hello fellow mutants and Shudder aficionados, winter has fast fallen upon us bringing with it snow chilled nights, crackling embers smoldering in wood-burning fireplaces, mugs of rich hot cocoa, twinkling Christmas lights, and festive new holiday horror films to watch comfortably nestled under our blankets.
As we prepare to bid adieu to one of the genres most exciting years to date confidently strutting into 2023, Shudder has a few more frightful presents placed under our trees for us to unwrap in joyous delight. Allow me, your festive ghoul to guide you through all that will be arriving, as well as leaving Shudder for the month of December 2022, including the return of the king himself Joe Bob Briggs in 'Joe Bob's Ghoultide Get-Together' special and Joe Begos' eagerly anticipated holiday slasher, 'Christmas Bloody Christmas'.
New Treats and Returning Favorites
Let's jump right into the festivities with Shudder this month with the return of their hit original series, the oh-so-horrifically fabulous The Boulet Brothers' Dragula: Titans, new episodes premiering every Tuesday.
The Boulet Brothers' Dragula: Titans –Now Streaming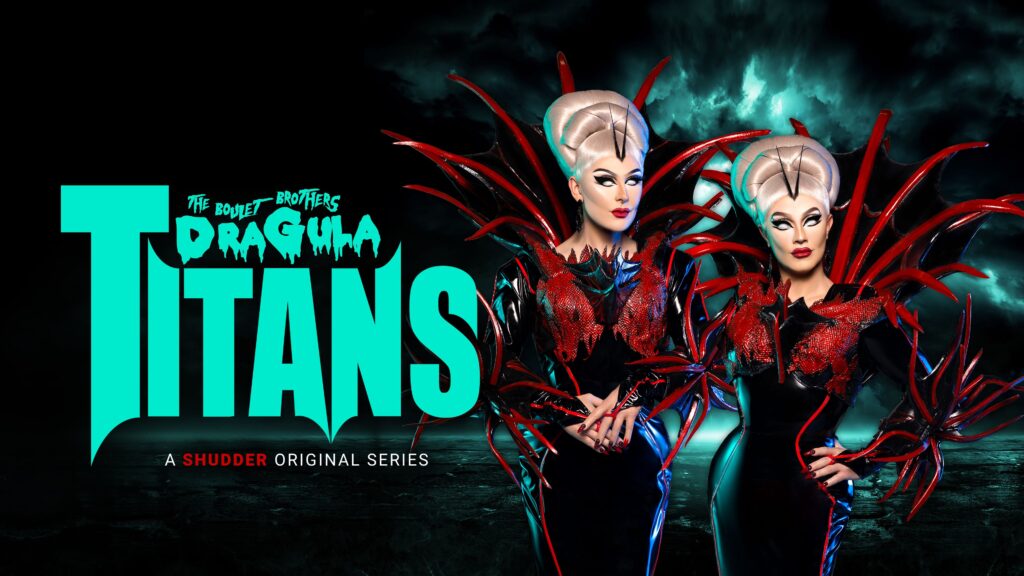 Finding a new home in the company of Shudder, the exquisite mistresses were able to bring a vast number of loyal fans over to the premier streaming service, while garnering a warm embrace from their newly adopted mutant family. Returning with their new original series 'The Boulet Brothers' Dragula: Titans' reintroduces popular drag icons from the show's previous seasons to come together and compete in horrifying challenges of drag artistry pushing these talented artists both physically and mentally. A one hundred-thousand-dollar grand prize, the headlining spot on the Boulet Brothers upcoming world tour, and the first ever "Dragula Titans" crown and title. Filled with surprising guest Judges throughout this spooktacular season including the legendary Cassandra Peterson (Elvira), Harvey Guillen, Justin Simien, David Dastmalchian, Poppy, Alaska, Katya, Shudder Alumni Joe Bob Briggs, Bonnie Aarons, Barbara Crampton, and many more. (A Shudder Original Series)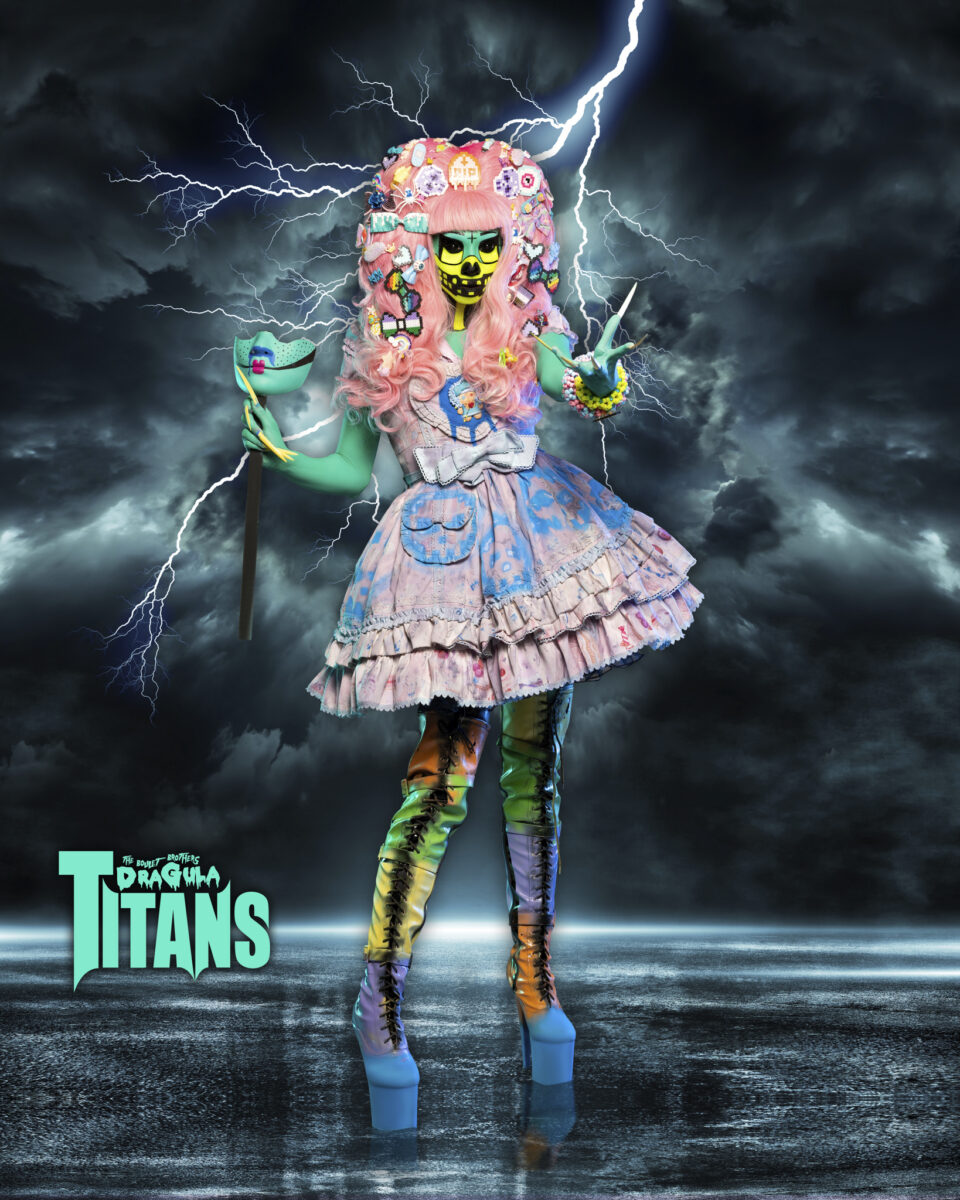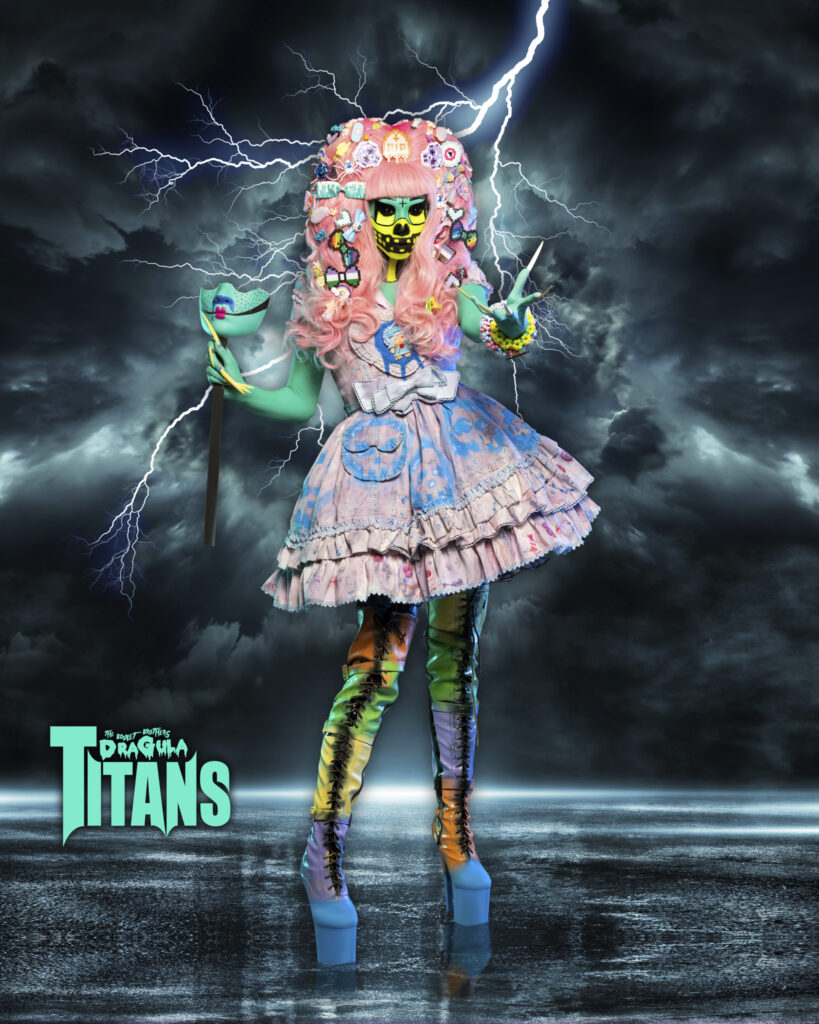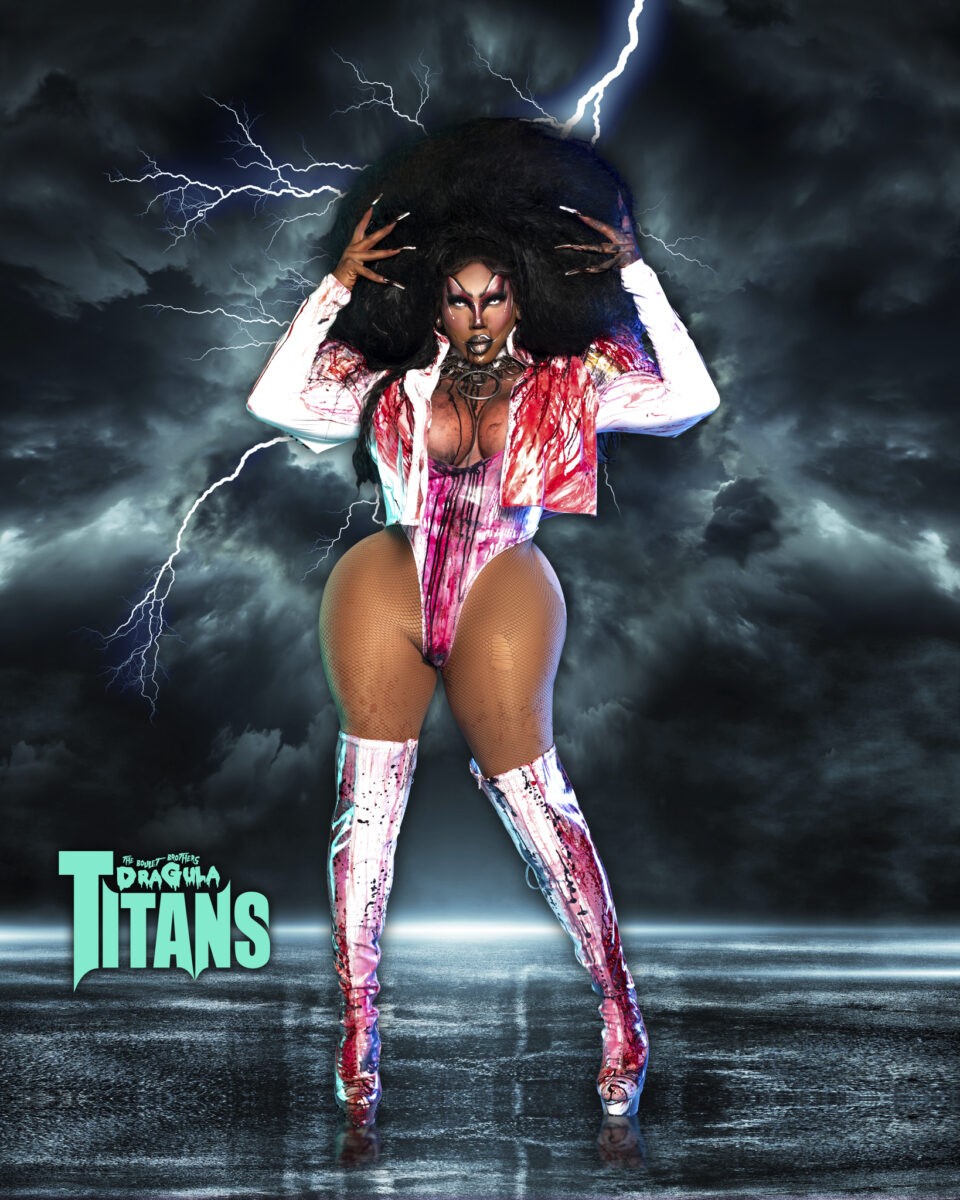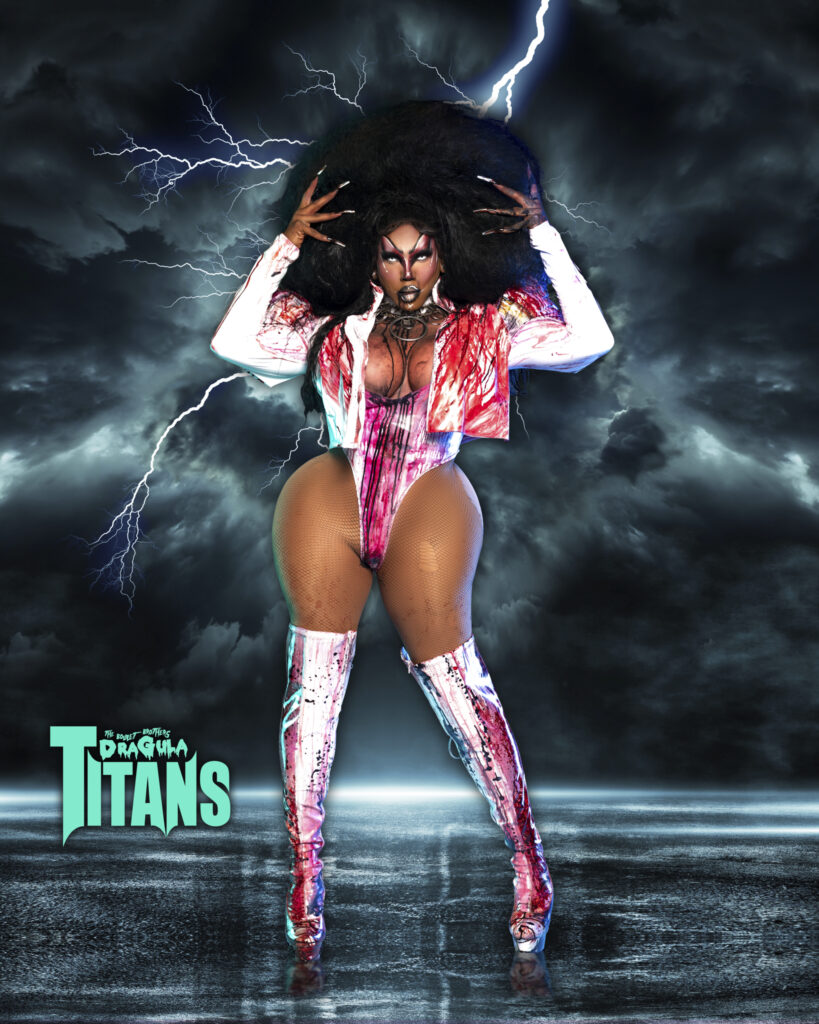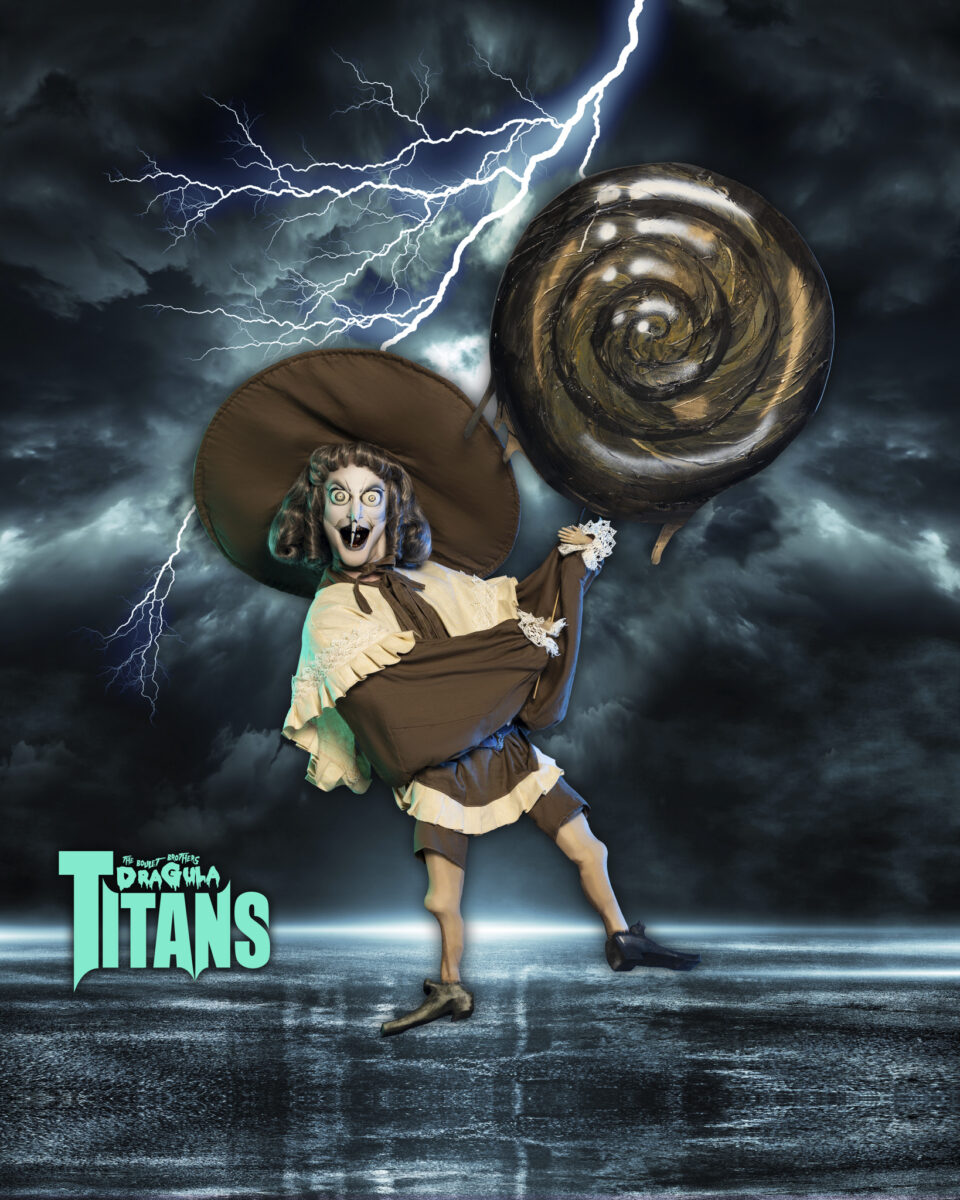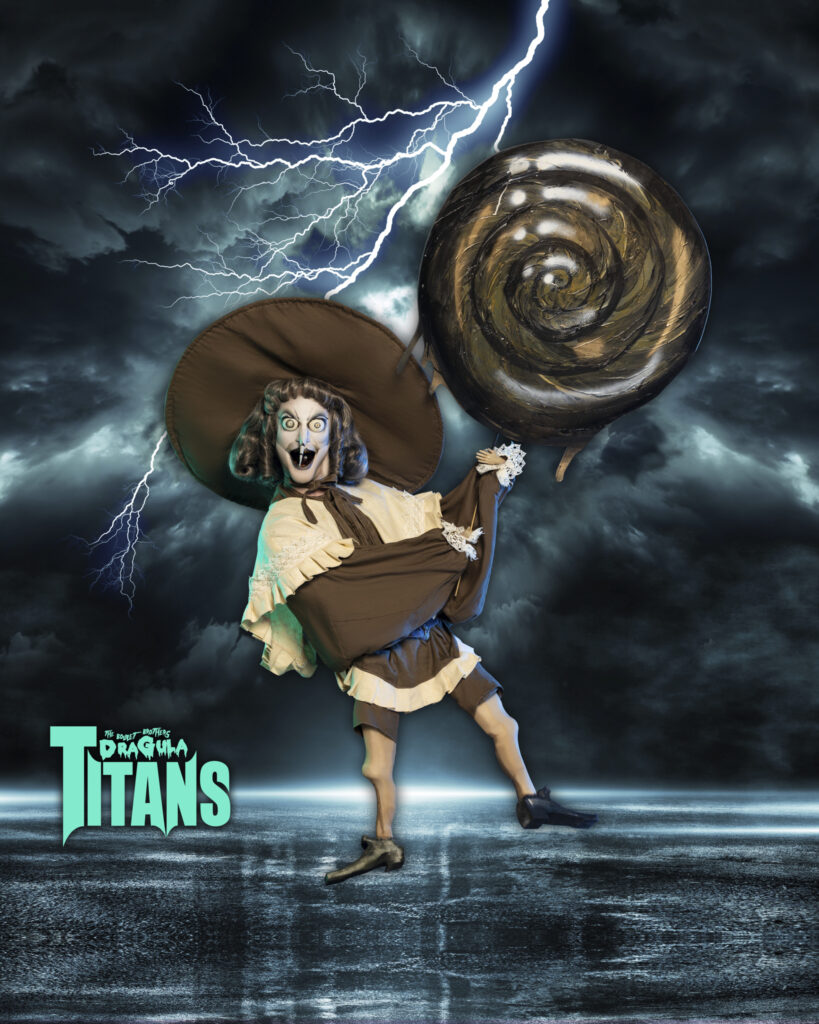 The Last Drive-In Presents: Joe Bob's Ghoultide Get-Together – Streaming LIVE NEXT FRIDAY, December 16, at 9pm on Shudder TV, and on demand starting Sunday, December 18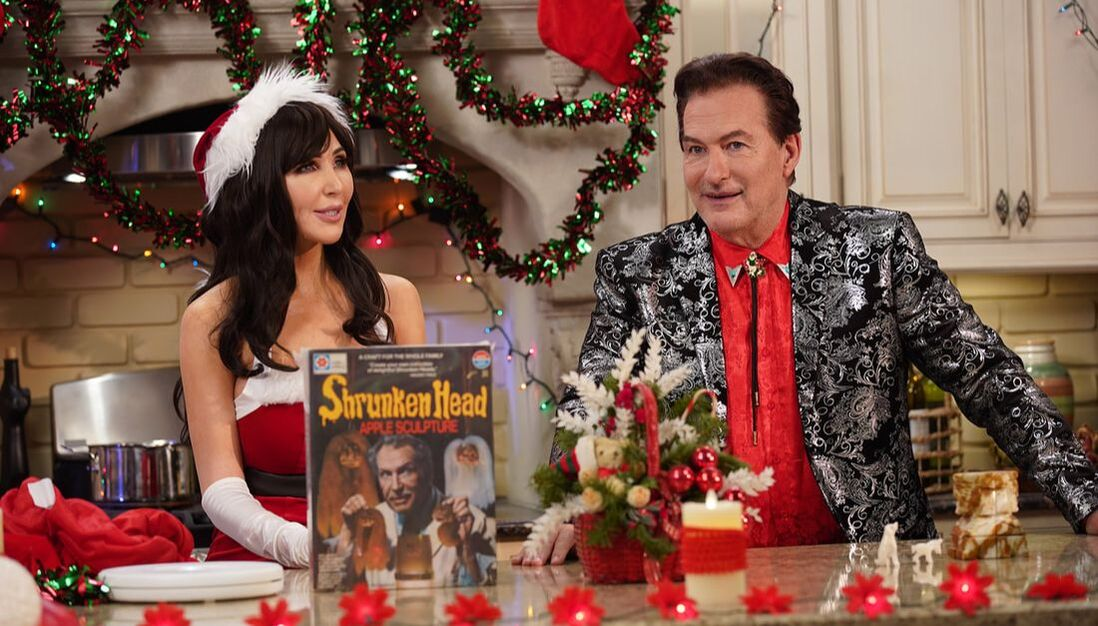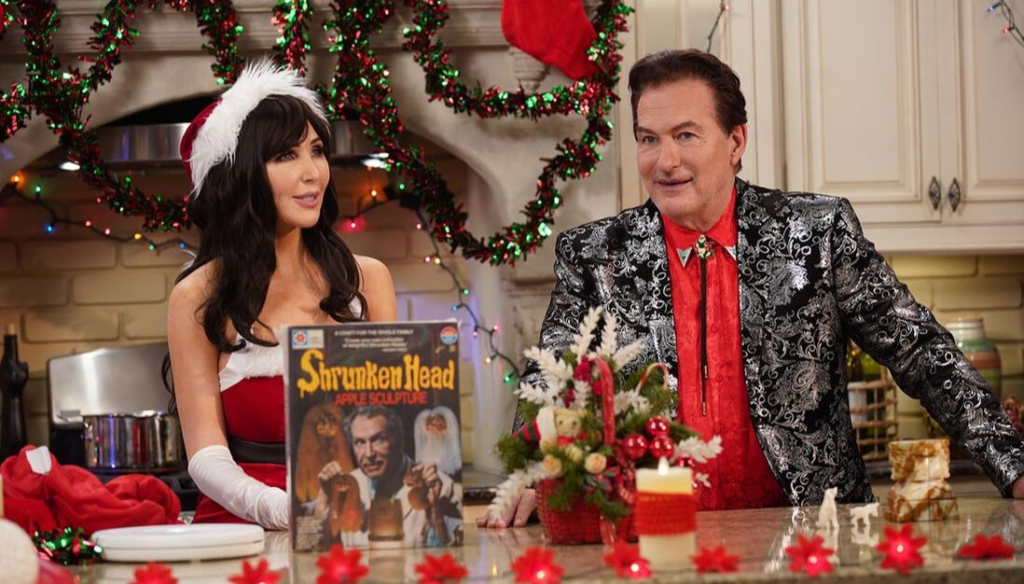 When Joe Bob Briggs made his triumphant return to television with his one-time special The Last Drive-In, horror enthusiasts including myself rejoiced in excitement. I'll admit, memories of late night 'MonsterVision' binges with my father instantly came flooding back to mind. Due to the specials massive success, breaking Shudder's server engines, it's clear we fans wanted more from Joe Bob Briggs, his lovely new mail girl Darcy (Diana Prince co-host and host of The Lost Drive-In Podcast), and The Last Drive-In. Shudder has continued to listen to its fans, as we are now 4 seasons into the show, with a 5th season already in production and a BRAND-NEW holiday special premiering exclusively on Shudder in just under 1 week.
Shudder alumni's Joe Bob Briggs and Darcy the Mail Girl make their festive return to celebrate Christmas in classic drive-in fashion, buckets of gratuitous gore and Joe Bob's copious knowledge of grindhouse horror and humorous rants. The Last Drive-In's third annual holiday special 'Joe Bob's Ghoultide Get-Together' airs live on Shudder December 16th at 9pm EST, with all auctions and proceeds going to charity. And who knows, this year's double feature might even include a holiday horror film or two… (A Shudder Original).
Be sure to join us fellow mutants at HauntedMTL on Twitter as we live tweet along with the show and celebrate the festivities alongside Joe Bob Briggs and Darcy the Mail Girl. Simply tweet @hauntedMTL as well as @shudder, @therealjoebob, and @kinky_horror so we can reply/retweet any posts you have during the live showing.
1 Brit flick, 1 Canuck flick, 20-plus outrageous auction items, 2 rants, 1 sappy letter (because Darcy always insists), the Mormon Tabernacle Choir, the ghost of Bing Crosby, and oceans of Last Drive-In merch that will channel 💰 to charities that need YOU. Genuinely stoked! pic.twitter.com/x9ZpPlWXfJ

— Joe Bob Briggs (@therealjoebob) December 9, 2022
New Seasonal Shudder Original & Exclusive Movies
Provided below is a comprehensive list of new upcoming holiday horror films and their premier dates curated by Shudder. Allow me, your purveyor into all things Shudder, be your guide.
A Wounded Fawn – Now Streaming as of December 1st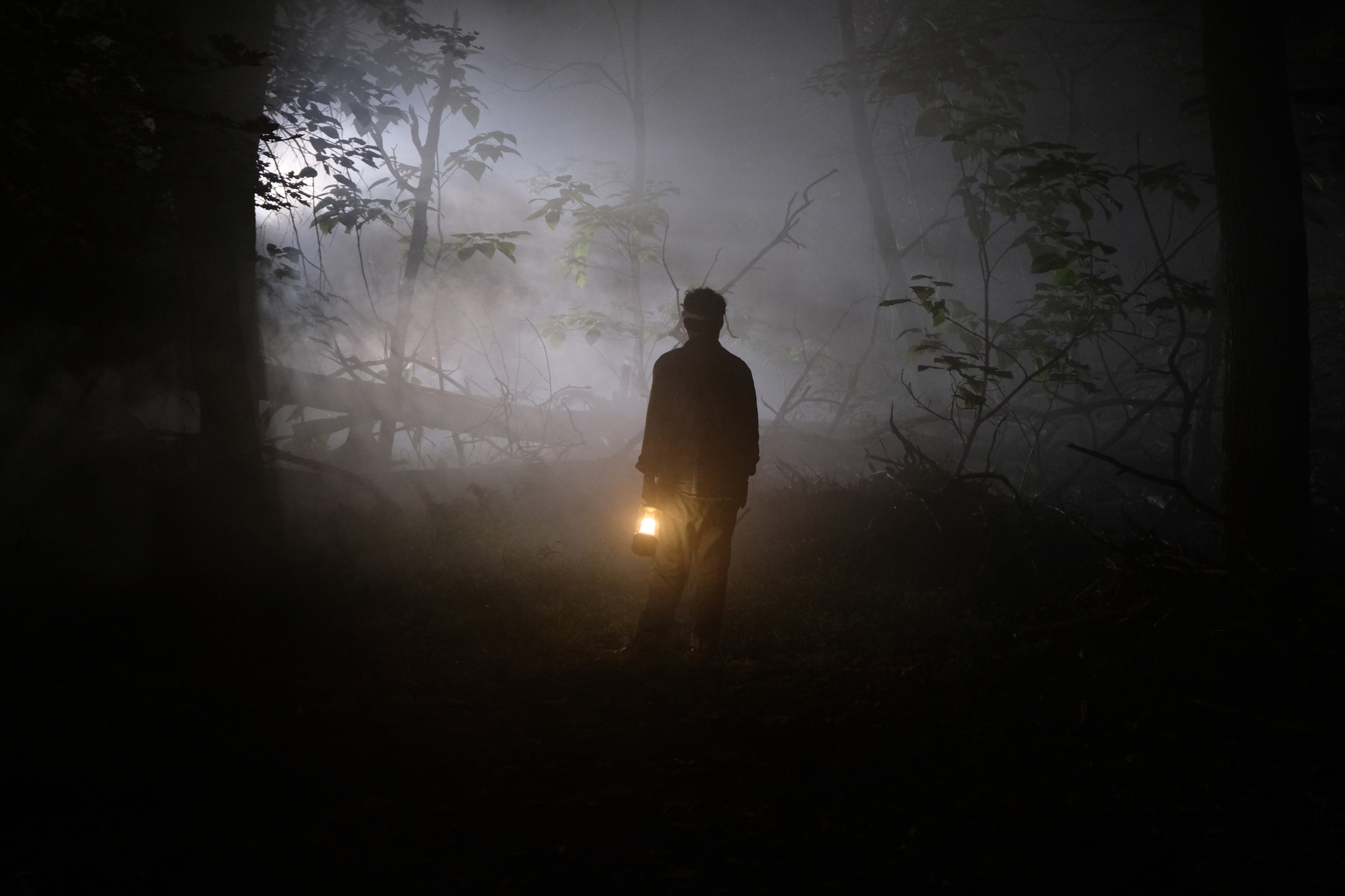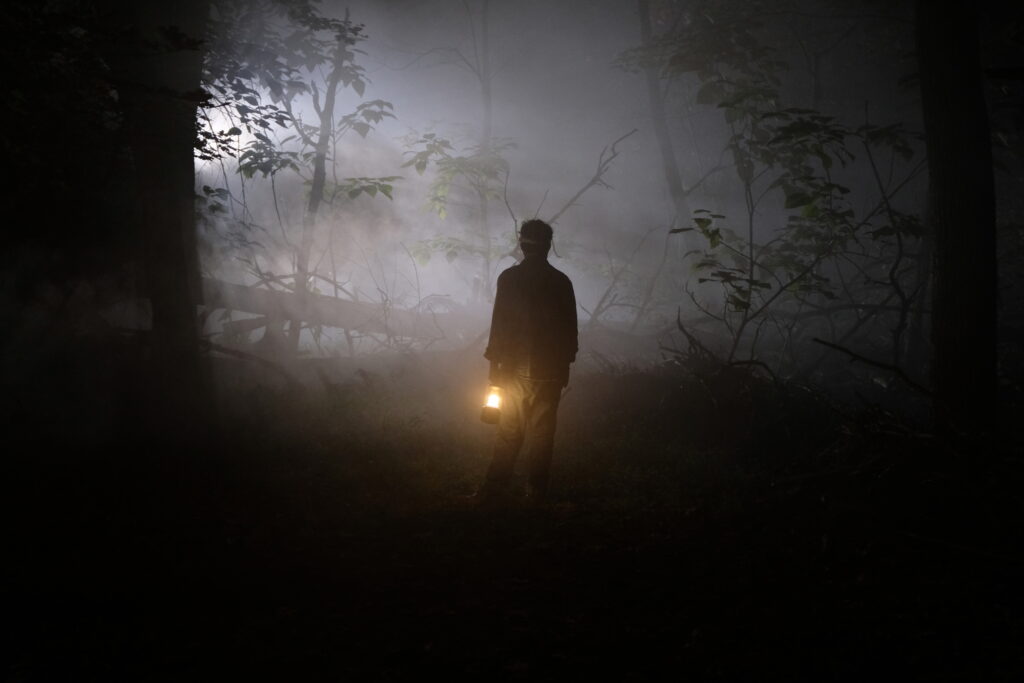 Inspired by surrealist art and Greek mythology, writer/director Travis Stevens (Jakob's Wife) makes his Shudder return with 'A Wounded Fawn'. Following the story of Meredith Tanning (Sarah Lind, The Humanity Bureau), a local museum curator who reluctantly begins dipping her toes back into the murky waters of the dating pool, only to be targeted by a handsomely charming serial killer (Josh Ruben, Scare Me and Werewolves Within). With sparks igniting, a fateful romantic getaway between the two quickly becomes a tense game of cat and mouse, both confronting the madness within him. (A Shudder Original)
Christmas Bloody Christmas–Now Streaming as of December 9th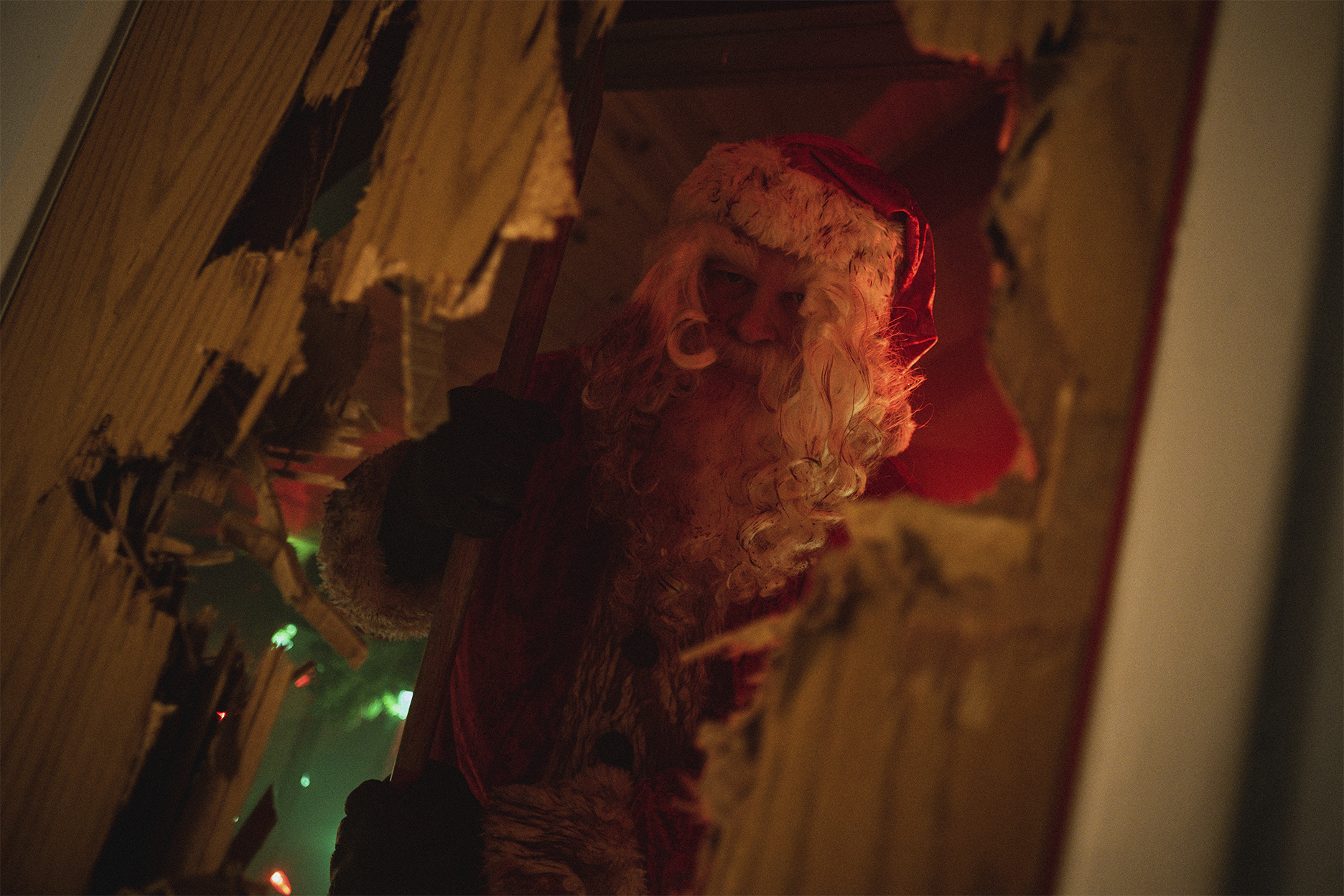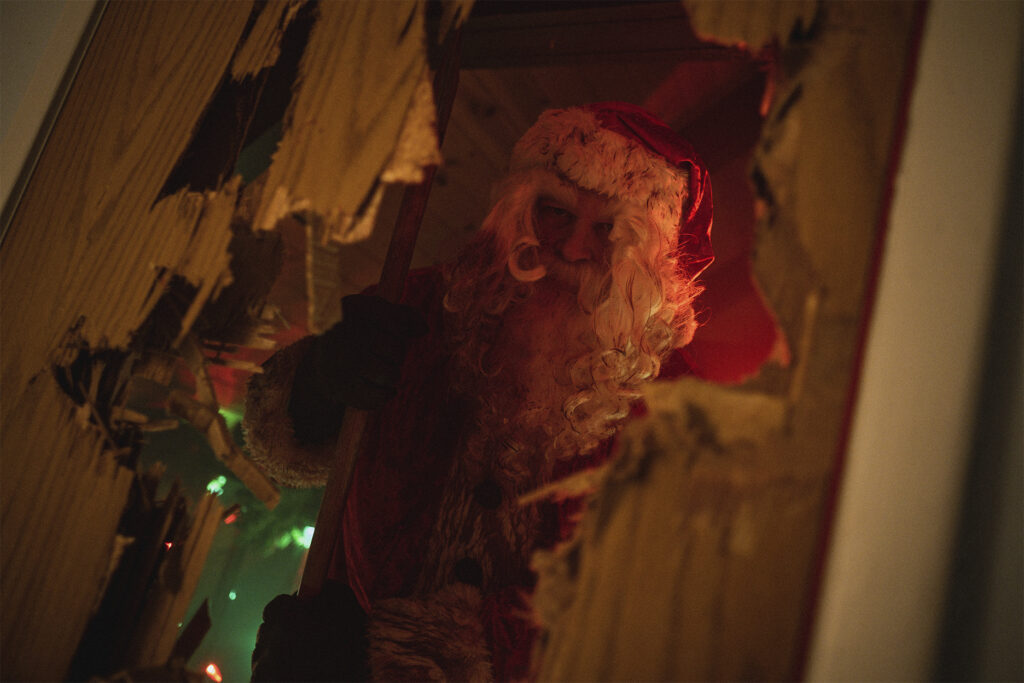 One of my most anticipated releases of the year, Joe Begos (writer and director of Bliss, VFX) has made a lasting impression with his use of grindhouse gore, bright neon colors and signature psychedelic visuals. Begos continues to ride his success with this year's Christmas Bloody Christmas. It's Christmas Eve and spit-fire record store owner Tori Tooms (Riley Dandy, That's Amor) just wants to celebrate Christmas getting drunk and partying, until the robotic Santa Claus at a nearby toy store malfunctions, causing Tori's night of festive debauchery into a night of desperate survival. Jolly robot Santa Claus enacts a rampant killing spree through the flashing neon drenched snowscape against a backdrop of drugs, sex, metal and violence, ultimately forcing Tori in a night of blood splattered fisticuffs against the killer heavy metal Saint Nick. Co-starring Sam Delich (Spiderhead), Jonah Ray Rodrigues ("Mystery Science Theater 3000"), Dora Madison (Alone with You), Jeremy Gardner (After Midnight), with Jeff Daniel Phillips (The Lords of Salem, The Munsters) and Abraham Benrubi ("ER"). (A Shudder Original)
Be sure to check back next week for my full review, as I continue to provide you with more jovial horror film reviews all month long here on HauntedMTL.
The Apology-Premiering Friday, December 16th
Twenty years following the disappearance of her daughter, recovering alcoholic Darlene Hagan (Anna Gunn, Breaking Bad) is preparing to host her family's annual Christmas celebration with the help of her next-door neighbor and close friend, Gretchen (Janeane Garofalo, Wet Hot American Summer). Arriving at their family house unannounced late Christmas Eve, Darlene's estranged ex-brother-in-law, Jack (Linus Roache, Mandy) comes bearing nostalgic gifts and a heavy secret. Soon, Darlene finds herself caught between reason and ruthless instinct. Trapped together by a dangerous storm, a battle of wits escalates to a savage game of revenge. Written and directed by Alison Locke in her first full feature debut, 'The Apology' is sure to fill your chilly nights with unsettling nightmares. (A Shudder Exclusive)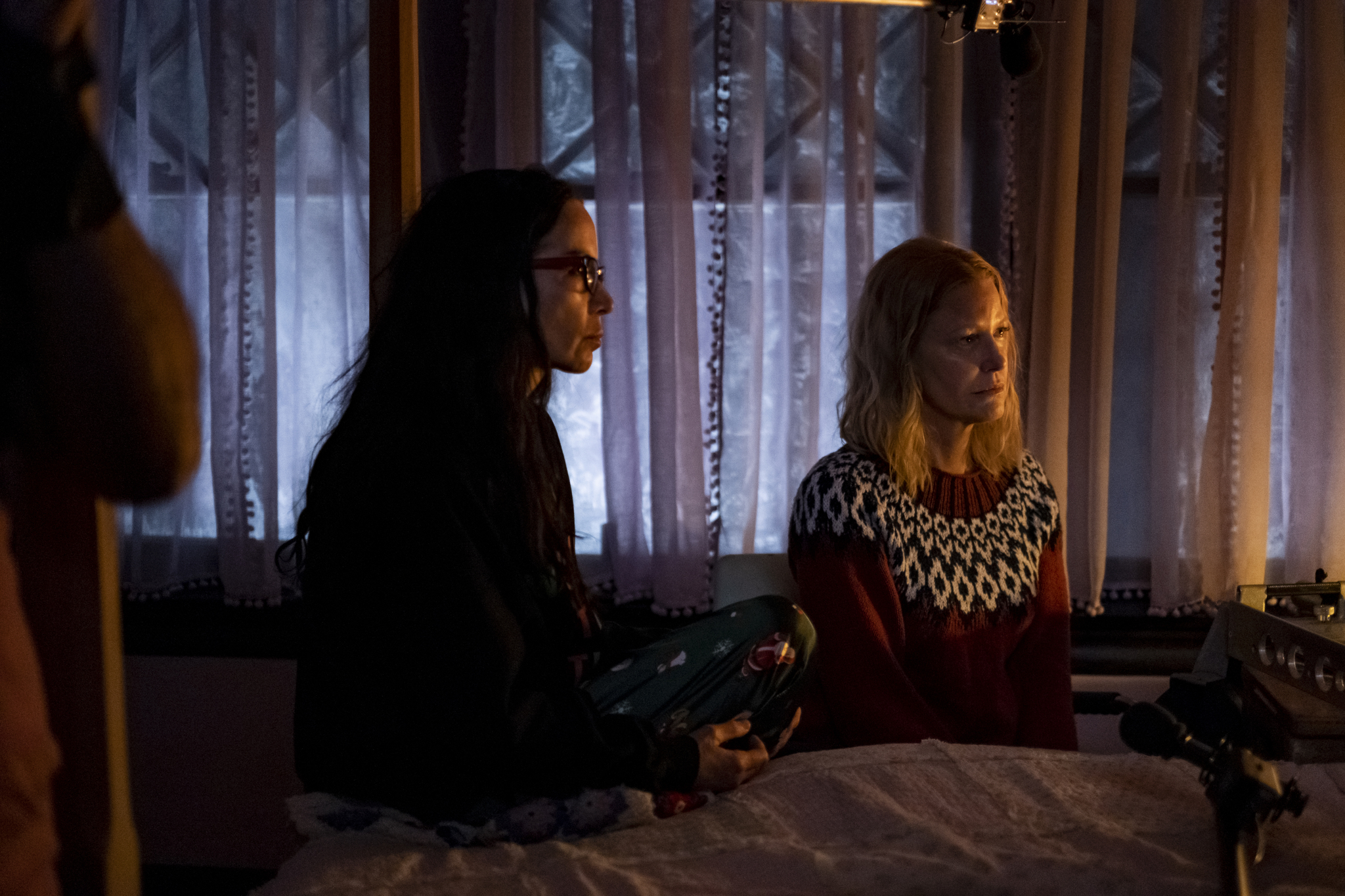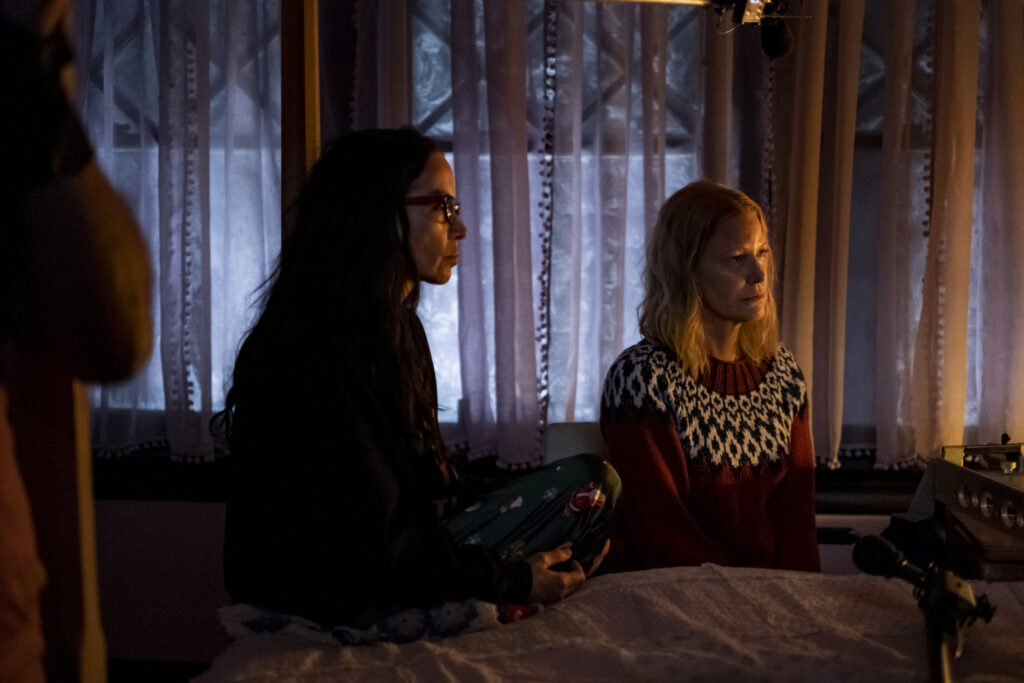 Scare Package II: Rad Chad's Revenge – Premieres Thursday, December 22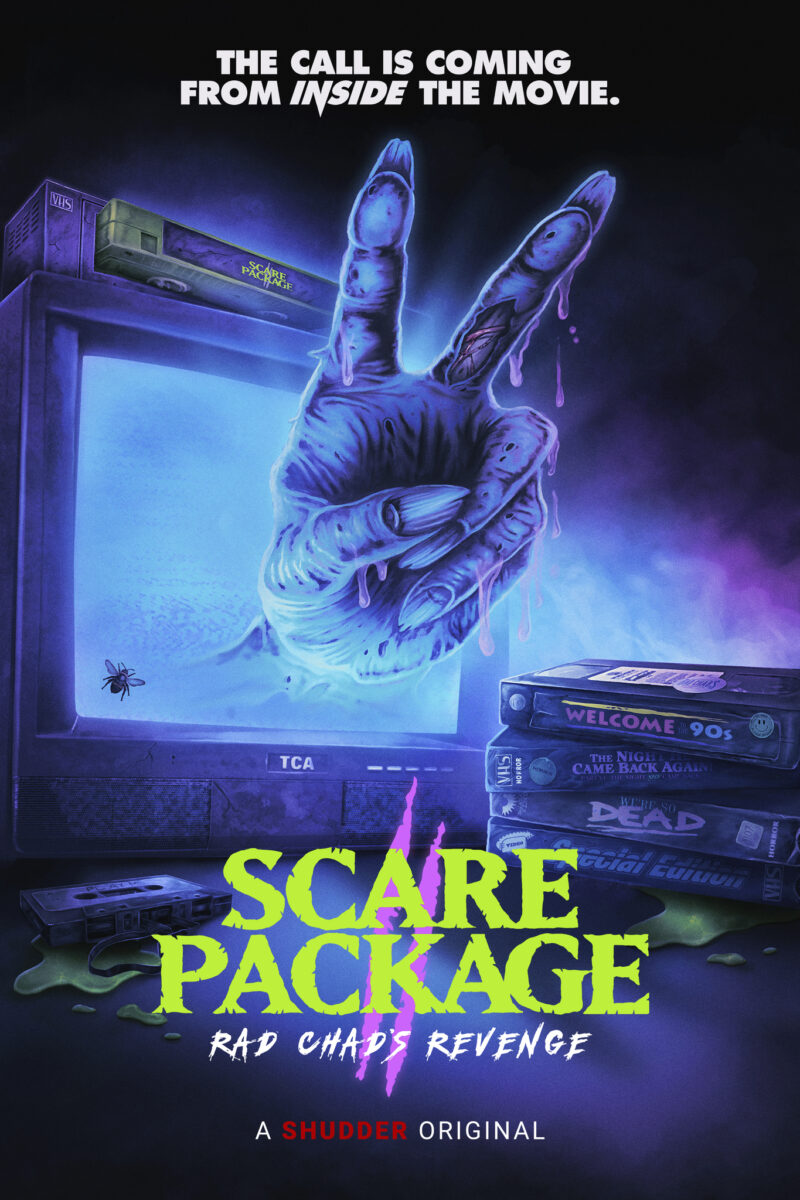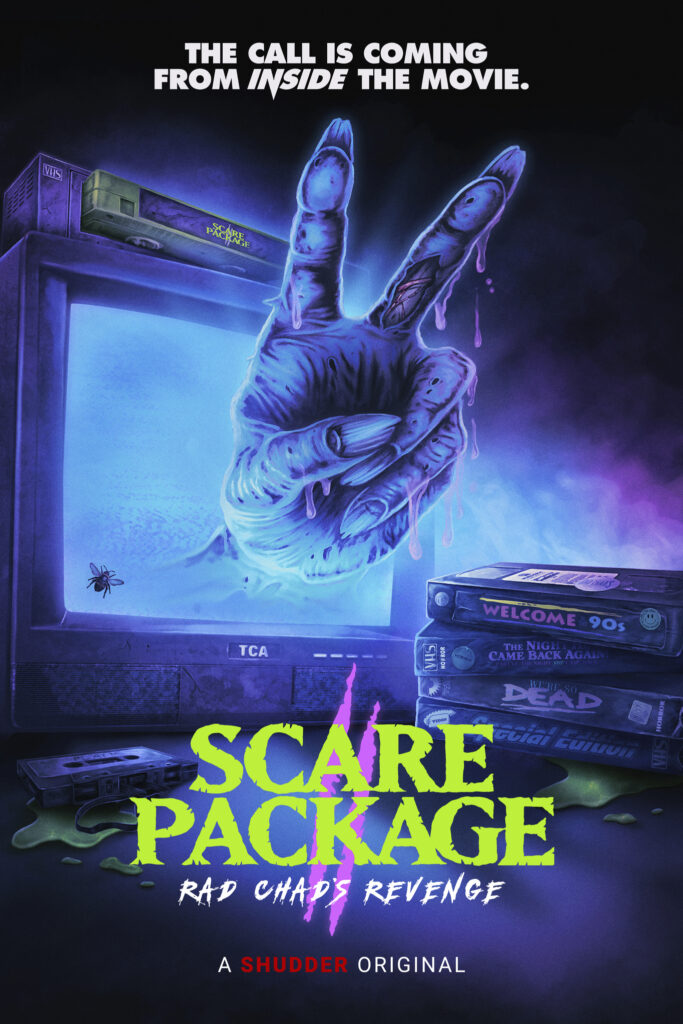 With the surprising success of Scare Package, it's only obvious director and co-creator Aaron B. Koontz delivers his follow-up 'Scare Package II: Rad Chad's Revenge' exclusively to Shudder, offering new and hilariously fun practical effects along the way. When horror guru Rad Chad Buckley's funeral turns into an elaborate series of death traps centered around the deceased's favorite scary movies, the guests must band together and use the classic rules of horror to survive Chad's bloody game. Maintaining the anthology structure from its predecessor: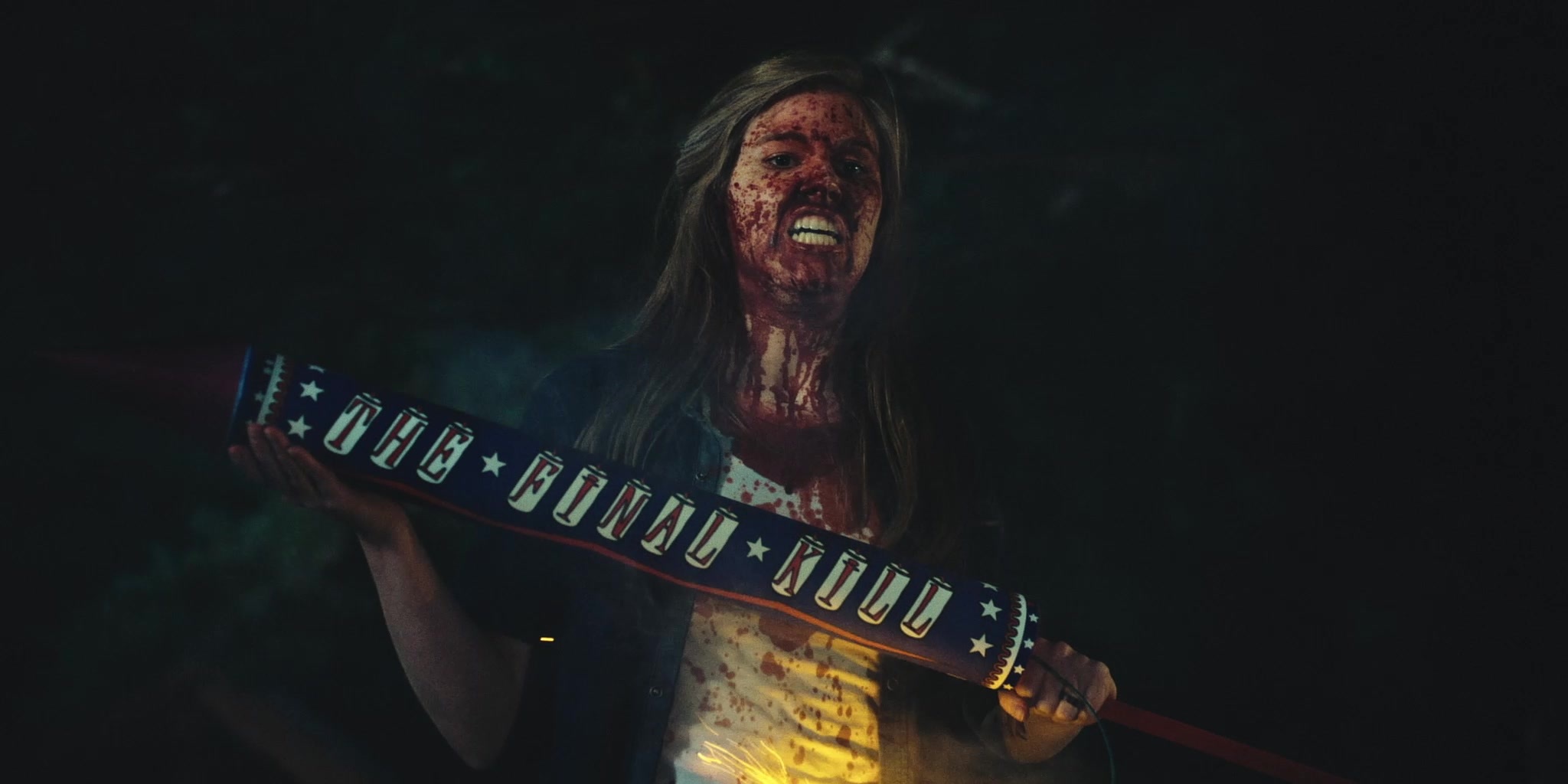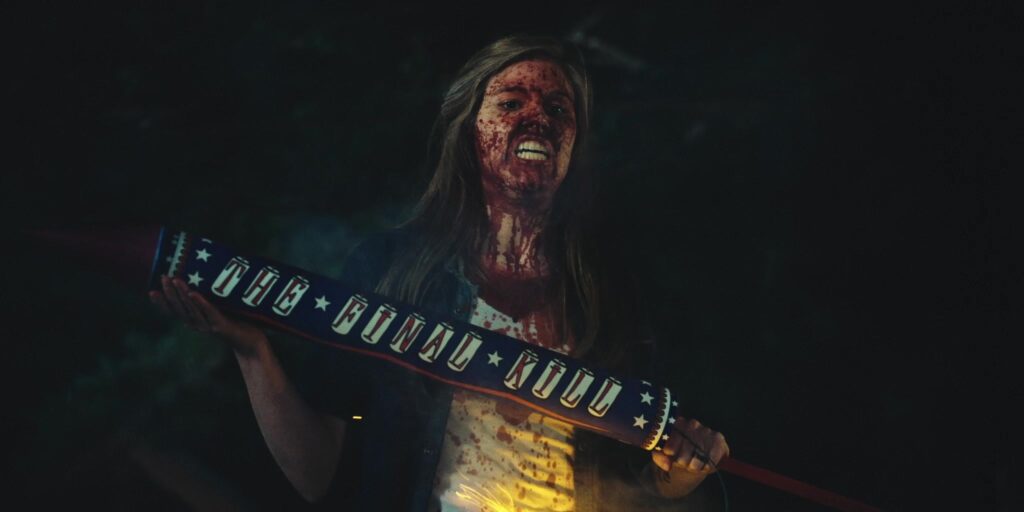 Core Story: Rad Chad's Revenge directed by Aaron B. Koontz.
Segments: Welcome to the 90's directed by Alexandra Barreto, The Night He Came Back Again Part VI – The Night She Came Back directed by Anthony Cousins, Special Edition directed by Jed Shepherd, and We're So Dead directed by Rachele Wiggins. (A Shudder Original)
Burial – Premieres Thursday, December 29
Set in 1945 during the final days of WWII, a band of Allied soldiers trafficking Hitler's remains out of Germany are ambushed by Nazi Wehrwolf fighters. Burial is a gritty fresh take on the werewolf subgenre acting as both a political thriller period piece and bloody creature feature. Directed and written by Ben Park (Girl on the Third Floor) and starring Charlotte Vega (2021's Wrong Turn remake), Tom Felton (Harry Potter series, be sure to check out the massive amount of selfless work in charity he's done over on his Instagram livestream @t22felton), Harriet Walter, Barry Ward, Dan Renton Skinner and Bill Milner. (A Shudder Exclusive)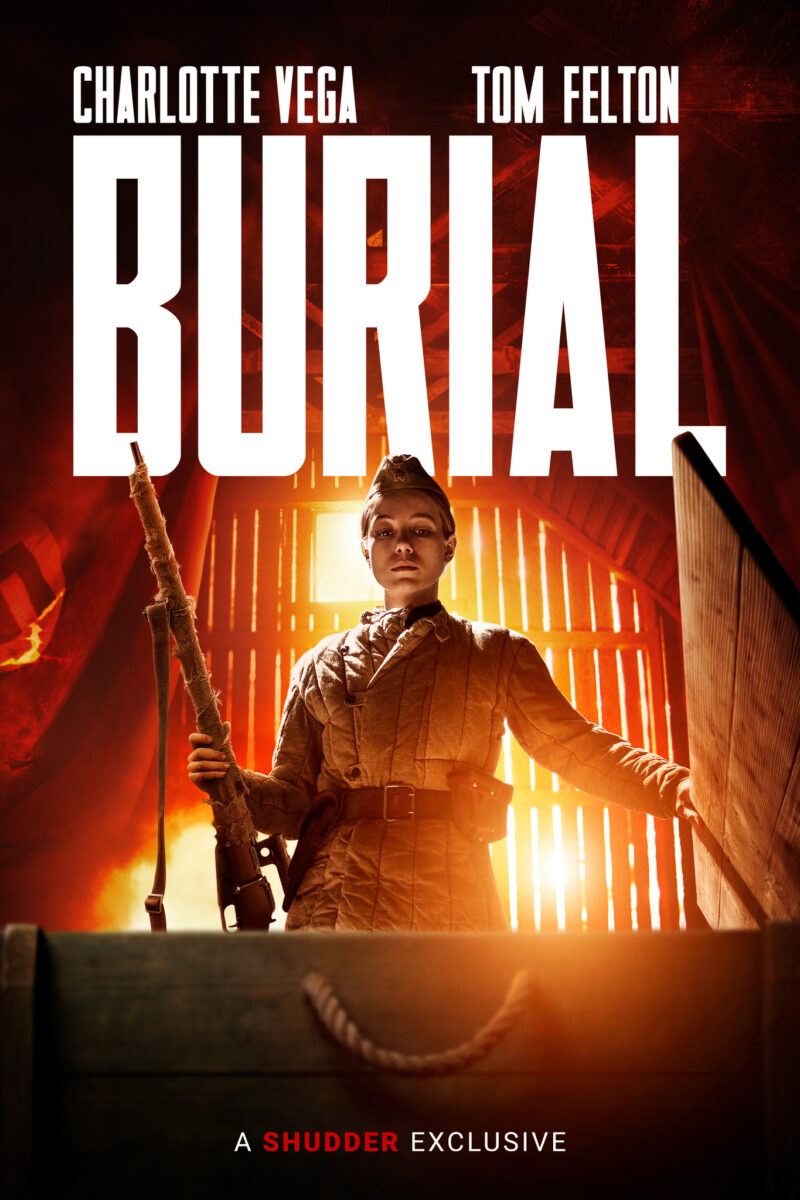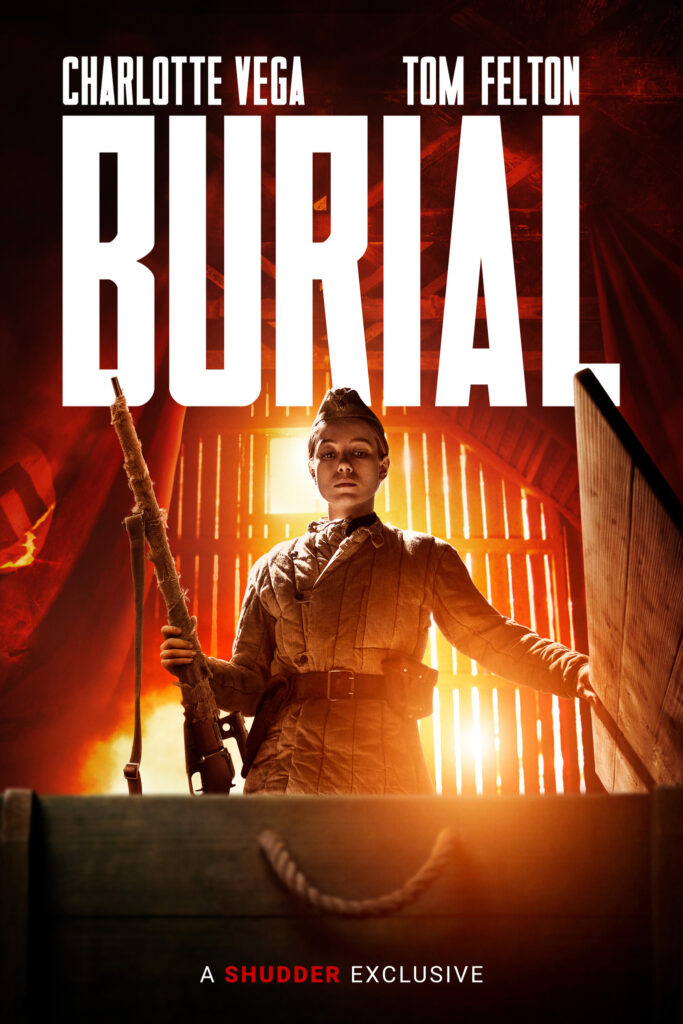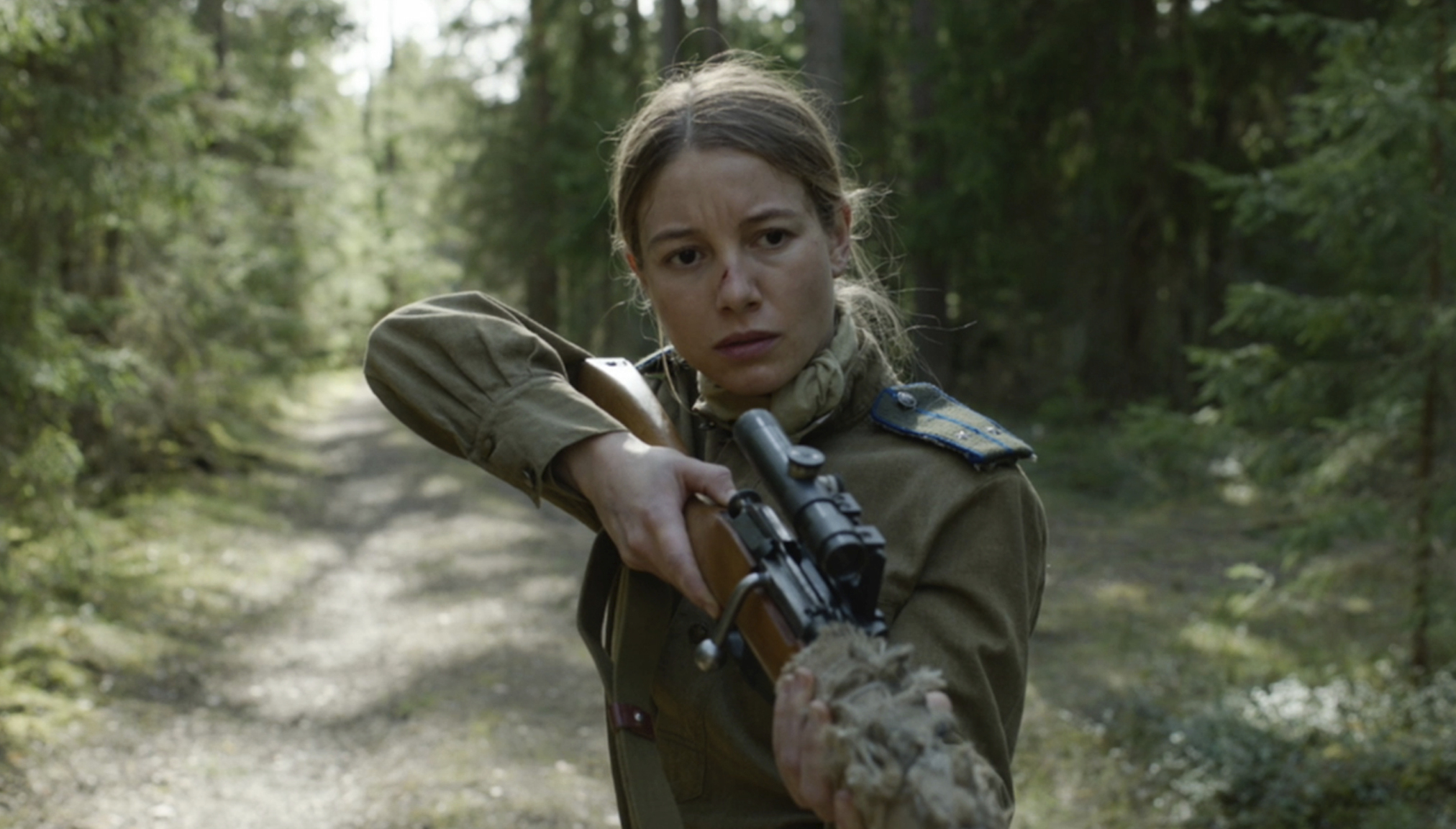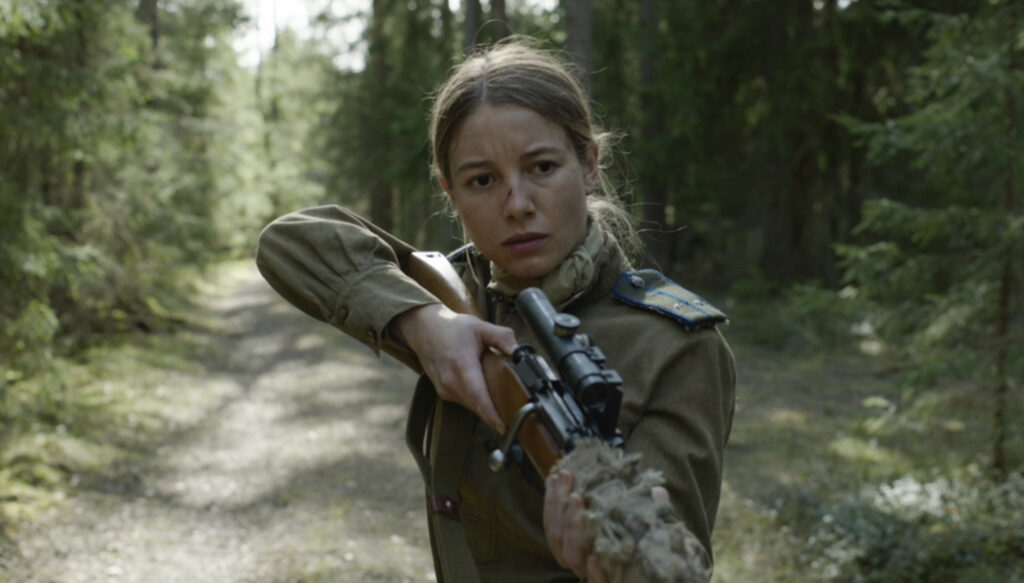 The Unhappy Holiday Collection; for the Grinch in you!
Are you like me and completely dread the holidays? They're stressful, expensive, and the dreary weather brings anything but a festive spirit. However, with the holidays comes beautiful decorations, excuses to bundle up in hooded sweaters and loose sweatpants, and of course, new yuletide tales of terror along with returning classic favorites. Let your Grinch flag fly and celebrate this season with Shudder's "Unhappy Holidays Collection." New additions this month include Night of the Comet (12/1), Christmas Bloody Christmas (12/9), along with current Shudder titles Silent Night, Deadly Night Part 2, Silent Night, Deadly Night 3: Better Watch Out, Silent Night, Deadly Night 4: The Initiation, Silent Night, Deadly Night 5: The Toymaker, To All A Good Night, Black Christmas (1974), Christmas Evil, Better Watch Out, A Christmas Horror Story, All The Creatures Were Stirring, Christmas Presence, Deadly Games, Blood Beat, The Advent Calendar, A Creepshow Holiday Special, and a personal favorite of mine, The Christmas "Ghoul Log
Killer Classics Returning to Shudder's Library
For a full comprehensive list of everything returning to Shudder throughout the month of December, be sure to sign up for Shudder now to receive monthly notifications sent directly to your email and your first 7 days free. Offering an abundance of categories, award winning exclusives including The Last Drive-In with Joe Bob Briggs, and membership plans starting as low as $5.99 per month, Shudder is the perfect gift for the lovable and dorky horror junkies in your lives.
December 1
Night of the Comet: A huge comet passes near the earth, vaporizing nearly the whole planet. Only a few teenagers (Catherine Mary Stewart, Kelli Maroney), survive–all those outside… turned to dust. Those few partially exposed people who survived are now mutated, blood-thirsty zombies begin a deadly hunt for the last remaining humans to feast upon their flesh.
December 12
The Police Are Blundering in the Dark: During an outbreak of violent murders in the area targeting young women, a journalist searching for a female friend gone missing ends up in a villa owned by an eccentric photographer.
The Killer is One of Thirteen: A widow invites thirteen guests to stay at her rural mansion. She reveals to them that she suspects whoever killed her husband must be one of them. Soon, they too are being murdered one by one.
Girl in Room 2A: A sadistic killer cult kidnaps and sacrifices beautiful women. A young girl, just paroled from prison, moves into a strange house and appears to be the cult's next victim.
The French Sex Murders: A man is accused of killing his favorite prostitute in a French brothel. He's tried and sentenced to death. He tries to escape but dies during pursuit. Soon, people connected to the case are killed one by one.
Autopsy: This lurid giallo stars Mimsy Farmer (Four Flies on Grey Velvet) as a morgue worker who begins investigating a series of suicides that she comes to suspect may actually be murders. Helping her with the case is a priest who's prone to violent outbursts. Could his short fuse be because his sister was a recent victim – or is he the man behind the crimes? The only thing certain in this fast-paced fright film is that nothing is certain.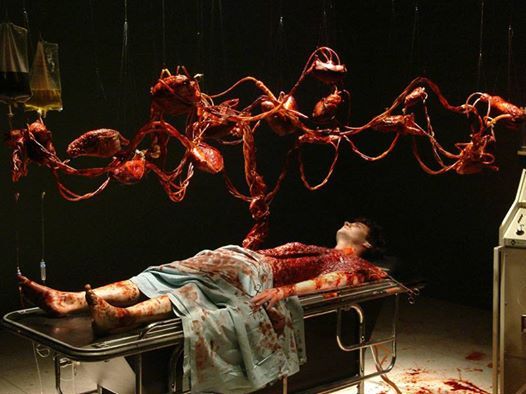 Murder Mansion: A couple, lost in thick fog, take refuge in an old mansion next to a cemetery. Strange things start to happen.
Crazy Desires of a Murderer: A rich girl invites a few of her friends, including one she befriended during a recent trip to Asia, to her family manor to spend the weekend. Soon, someone gets horribly killed, and secrets and dark desires begin to unravel.
Arabella Black Angel: Arabella is a nymphomaniac who has sex with any man. One day, her husband, a writer, meets her and another man. She has a strange reaction: kills the lover. Her husband hides the corpse. From that moment on, he encourages her meetings with other men, and writes down the experiences in his new book.
The Killer is Still Among Us: During a spree of violent killings, a young woman writing a thesis in criminology begins to suspect that her new boyfriend, who is a forensic pathologist, might be a serial killer.
The Sister of Ursula: While searching for their estranged mother, two beautiful sisters, Dagmar and Ursula, arrive at a luxurious seaside hotel. At the same time, a mysterious killer starts murdering promiscuous women in the area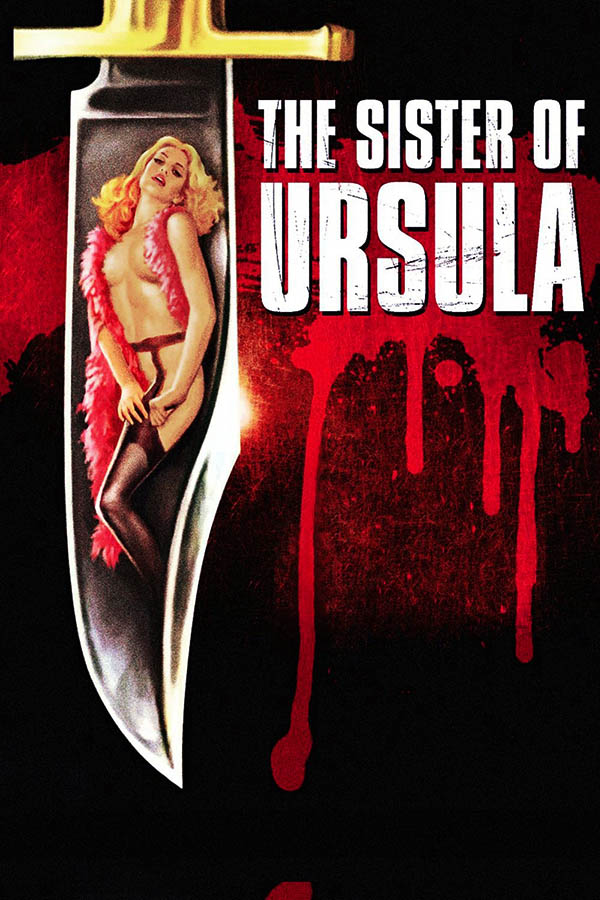 Keep checking HauntedMTL.com, as well as follow us on Twitter and Instagram @_hauntedmtl_ for all your latest Shudder news, provided by yours truly. Now, grab your remote, dim the lights, kick back and enjoy what remains of 2022 with a nice helping of Christmas horror movies with the whole family if you dare.