If you're having surgery anytime soon, you might want to give this episode a pass. It might make you rethink that decision.
Hosted by Laura Beil, the voice of True Crime, Dr. Death tells the tale of neurosurgeon Chris Duntsch. And it's a bloody tale to tell.
This is the true story of a man so infatuated with himself that he murdered and maimed almost every patient unfortunate enough to come under his shaky scalpel. A doctor so terrible at surgery that a fellow doctor thought he was an imposter.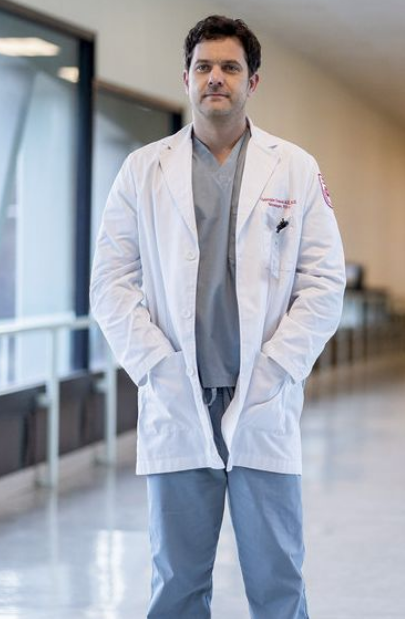 We begin with a description of two surgeries at a Dallas hospital. Surgeries that, to put it mildly, didn't go to plan. As a warning, there are vivid descriptions of horrific medical mess-ups, right from the start. Duntsch manages to lose a screw in a patient's muscle. He severs the nerves of another patient, putting them in a wheelchair for the rest of their life.
The descriptions of the botched surgeries are horrifying. As are the descriptions of Duntsch himself. His drug addictions and lack of self-control are horrifying to imagine in a person whose job it is to open people up and work on them. But what's even more terrifying is the response of the medical community around him. Because most of the hospitals and higher-ups in Texas just didn't want to get involved.
As Duntsch crippled or killed person after person, no one who should have stepped in did. It wasn't until a fellow doctor, Dr. Henderson, was called in to clean up one of his messes that anyone acted. Dr. Henderson is the hero of Dr. Death. He was the first to report Duntsch to the Texas Medical Board. And when they didn't act fast enough to get Duntsch out of operating rooms, Henderson got the police involved.
(Want to hear about another psychotic killer podcast? Check out my review of Transmissions from Jonestown.)
It's horrifying to hear about a man who had so little regard for other people that he would ignore his own ineptitude and keep right on hurting them. It's worse to realize how little protection people have against doctors who just don't care who they hurt. And this season of Dr. Death makes this clear.
I was terrified by this podcast. Beil interviewed survivors, family members, nurses, and doctors who worked alongside Duntsch. She dug into this situation and told the bloody story with such passion that I was left shaking. And I can't recommend it enough.
Unless, of course, you have any upcoming doctor appointments. Then, it might be a bit much.
(4 / 5)