If the first half of American Horror Story 1984 was a classic slasher flick, it appears that the second half will be its sequel. You know, the movie where everyone flocks back to the scene of the original tragedy and people start dying again.
So, in honor of that, let's do a quick refresher on the rules for a horror sequel.
The body count is always bigger
The death scenes are always more elaborate.
Let's see if this special 100th episode lives up to that promise.
We start in 1985, with Ramirez and Mr. Jingles hiding out. Ramirez is on a joyous killing spree, but Jingles isn't happy about it. He ends up betraying Ramirez and moving up to Alaska.
And for a while, he's happy. He changes his name to Donald, marries a wonderful woman, and has a baby.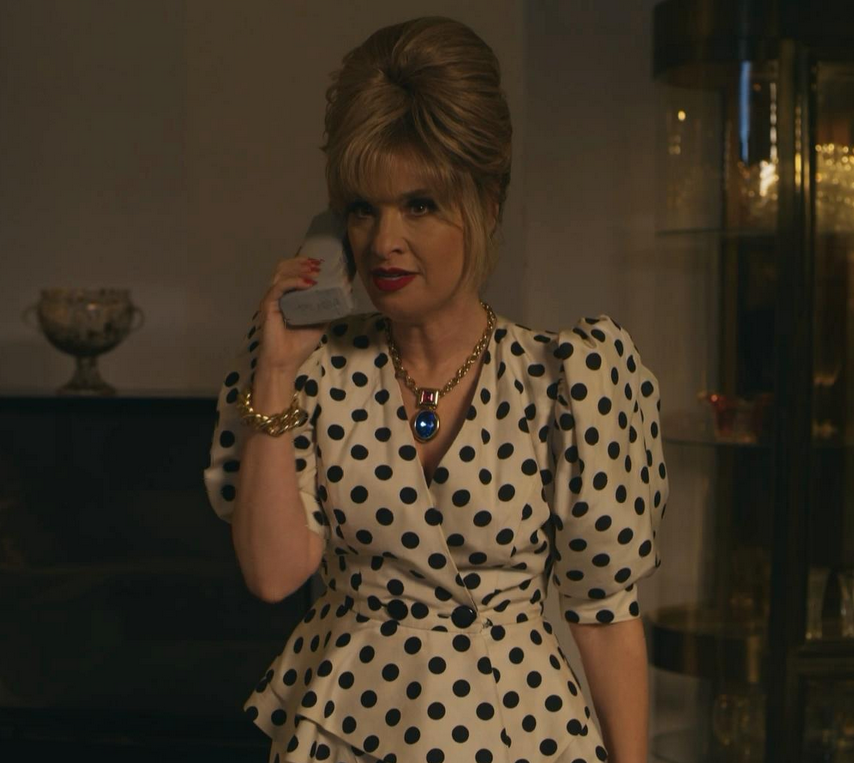 Margaret also appears at first to have a wonderful life. She's at the head of an empire of ghoulish property management. She owns John Wayne Gacy's ranch house, Briarcliff, Winchester Mansion, and even Lizzy Borden's house. And she runs delightful, scary attractions at each place. She's also married to Trevor, who survived her brutal attack.
Yeah, he remembers. And he's using it to blackmail her.
It seems that his deal with the property devil isn't sitting well with him. He's suffering from substance (and spousal) abuse. But he still doesn't speak up, even when he finds out that Brooke is going to die for Margaret's sins.
Brooke is facing execution. And she happens to find herself on the same death row as Ramirez. He gives her an offer from Satan, which she refuses. Good for her. She goes bravely into her execution. It almost seems like she's thankful to be free of this whole mess.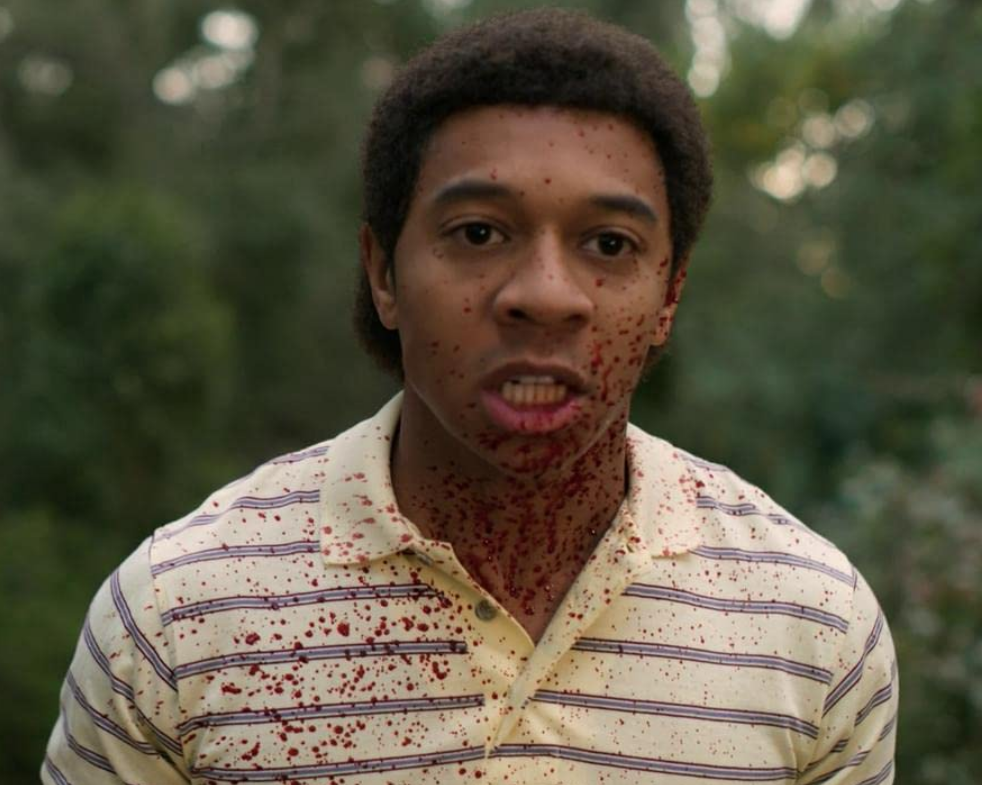 But what's been happening at Camp Redwood? Well, as we know the place runs on the same rules as the Murder House. No one who dies there can ever leave. So, Montana, Ray, Chad and Xavier are all trapped there. And some of them are quite enjoying their afterlife by brutally murdering people.
All of these murders bring public attention back to Camp Redwood. So Margaret decides it's the perfect time to host a music festival over Halloween.
Looking at this as a slasher sequel, it's perfect. It's got all the major tropes. The past is reaching out with bloody hands to strangle the survivors. Some idiots driven by greed are luring innocent people back into the killing zone. And, of course, there's a great twist right at the end of the episode.
(3.5 / 5)
Want more American Horror Story in your home? You can grab all the seasons now on Amazon.