We're back in the woods for another episode of American Horror Story, 1984. And honestly, I'm starting to feel how I would on an actual camping trip. It's fun at first, but eventually, the charm wears off. The charm of all the eighties camp and slasher flick references is starting to wear off for me. And we've got a lot of 1984 left to go.
We start with a classic American Horror Story flashback. Montana is teaching a midnight aerobics class when Ramirez wanders in. He takes a liking to her and leaves her a gift in the locker room.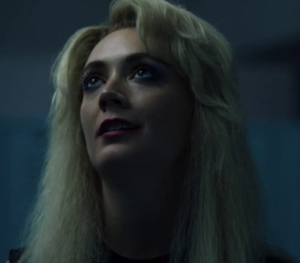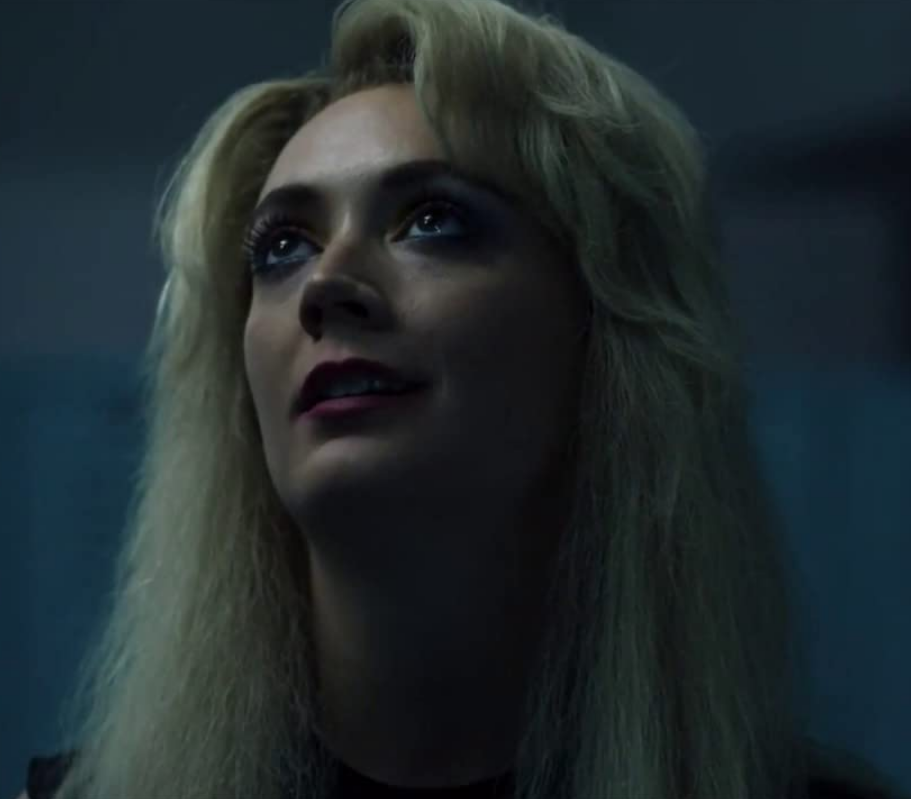 A dead man.
After getting to know each other, Montana asks Ramirez if he'll kill Brooke for her. Because Sam, who was killed at the white wedding, was her brother.
Which is more than a little confusing. Brooke said Sam was an old friend. Wouldn't she know that her friend had a psycho sister? Wouldn't she at least have seen pictures, or heard Montana's name? Either this is a hell of a plot hole or someone's lying.
Speaking of Brooke, she's currently in a good deal of trouble. Rita's managed to trap her in a net, to wait for Mr. Jingles to find her. When he does, he's not alone. Ramirez and Jingles find Brooke at the same time, leading to a pretty fun serial killer fight scene. During the scuffle, Brooke manages to get away.
Xavier and Trevor are still trying to get everyone out of the camp. But Xavier can't convince Bertie to leave in time before Mr. Jingles finds them. In a moment of true cruelty, Jingles puts Xavier in an oven and turns it on.
Doesn't even preheat it.
Trevor fares worse, though. He's the first one to learn the truth about Margaret, the camp owner. Though, I think we could all have guessed it. Too bad he won't be alive to tell anyone else that she's a stone-cold killer.
Oh, and there's a little matter of Ramirez being brought back from the dead. But it hardly seems worth mentioning.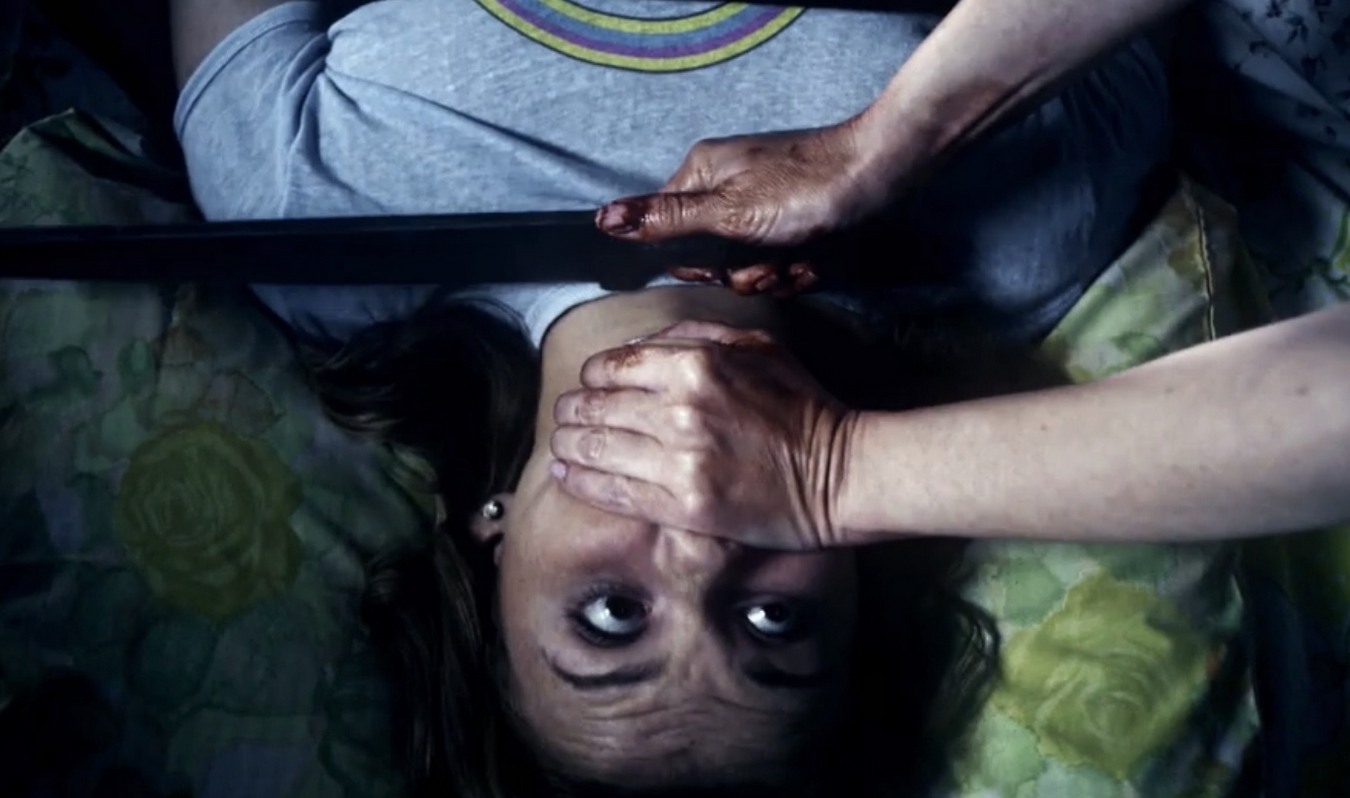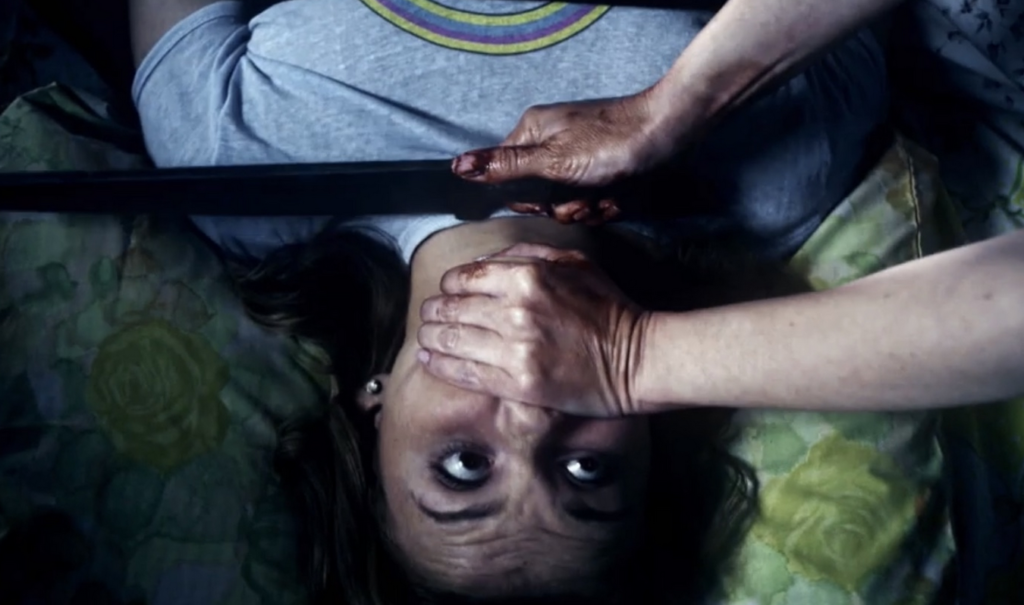 Overall, this was a decent episode, but not great. There are some fun deaths and near-deaths in this episode. I can't say that I was exactly bored at any point. Hard to be bored when we've got dudes hanging from the ceiling marionette style. But it feels like an amalgamation of all the slasher flicks. If the season doesn't have any more to offer than that, it's a waste of our time.
(2.5 / 5)
Want more American Horror Story in your life? You can pick some up now on Amazon.