A dramatic reenactment
American Horror Story Roanoke is easily my second favorite season, after Coven. It combines some of my all-time favorite horror elements. There's a creepy house, a true historical horror, and Kathy Bates. All wrapped together in the warm embrace of a documentary. It's like watching Unsolved Mysteries, but with a lot more blood and sex.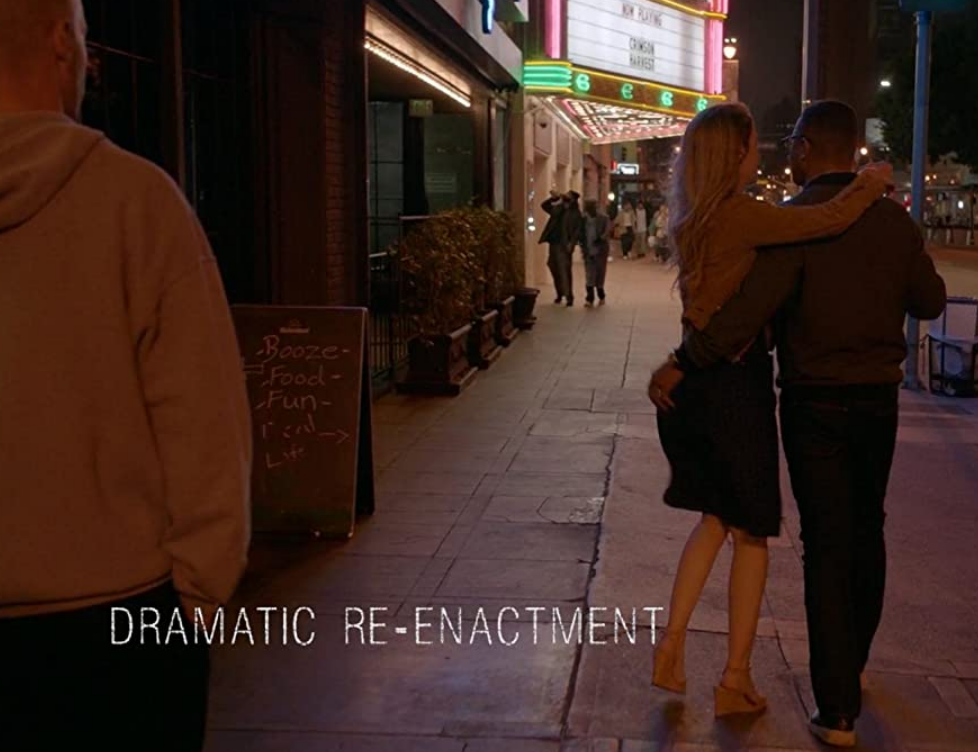 Our story starts with Matt and Shelby, a happily married couple living in LA. After an attack that causes Shelby to miscarry, they decide to move back to Matt's hometown in North Carolina. His sister, Lee, still lives nearby.
Having lived in North Carolina myself, I can tell you that an interracial couple isn't going to be welcomed with open arms. More like firearms.
They find a beautiful house and manage to get it for a steal. And I mean, it is a beautiful house. What is it with American Horror Story bringing us these houses that are beautiful enough to risk some lives? There's this giant corkscrew staircase, all hardwood floors, and a kitchen to die for.
Literally.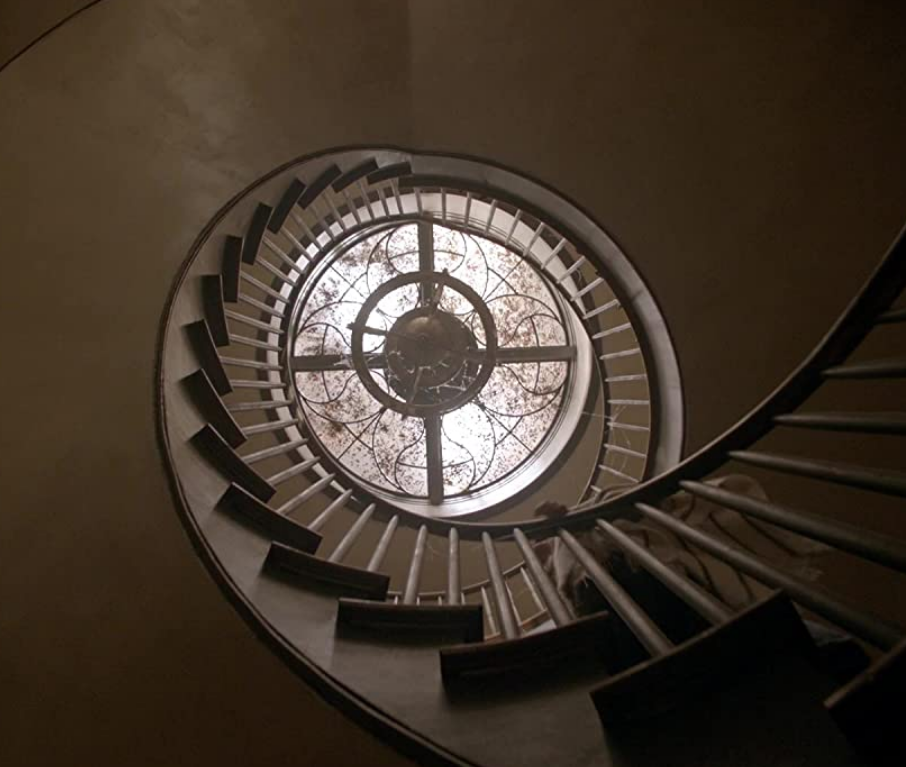 I mean, I would probably tolerate a few teeth raining from the sky to cook a meal and drink some wine in this kitchen.
Shelby doesn't agree with me. And when teeth do start falling like hale, she's good and ready to nope out of there.
That's not the only creepy thing going on, of course. Someone's messing with their garbage cans and leaving dead pigs on their front porch. The cops say it's probably some local family.
Matt is ready to dig his feet in and keep their house. But he has to travel for work. So he asks his sister Lee to come to stay with Shelby.
Lee's a former cop who's struggling with a pill addiction. She's lost custody of her daughter and is bitter at the world. On top of that, she's not thrilled with her sister-in-law.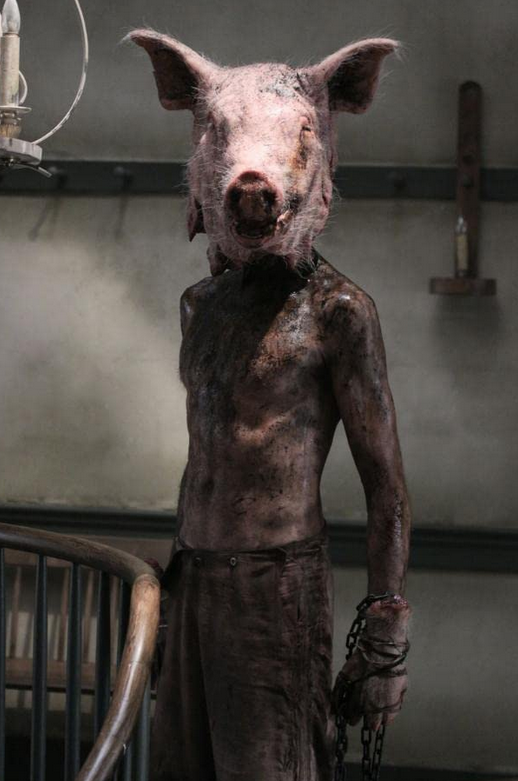 I can see why Matt thought this would be the perfect guardian for his already emotionally wrung out wife.
Matt installs security cameras around the property. And in one of the final scenes of the episode, he gets an alert that people with literal torches are circling the house. But he can't warn Lee and Shelby because they're in a verbal brawl and not answering their phones. Until that is, these rednecks break into the house and lock the girls in the basement.
This was a great, chilling start to the season. I cannot wait to explore every episode with all of you.

(4.5 / 5)
Thanks for reading American Horror Story Roanoke, Chapter One. If you want to binge the season along with me, you can find it on Hulu.
You can get all of American Horror Story Roanoke now on Amazon.