The final episode of American Horror Stories wasn't explosive. It wasn't the best episode of the season (That was Aura). But it was solid. It was a solid bit of creepy storytelling that left me feeling perfectly satisfied. 
This was the fifth episode of the season written by Manny Coto. I guess life is imitating art, after the last season of American Horror Story.
Our story this week is about a family who lost their son Jake. He drowned while exploring an underground town below Lake Prescott. His sister Finn, played by Olivia Rouyre, was with him when it happened. She had to be hospitalized for four months after.
When Finn gets home her mom, played by Alicia Silverstone, just wants to make sure she's healthy. After all, her daughter's been telling everyone that something pulled Jake down into the water and drowned him.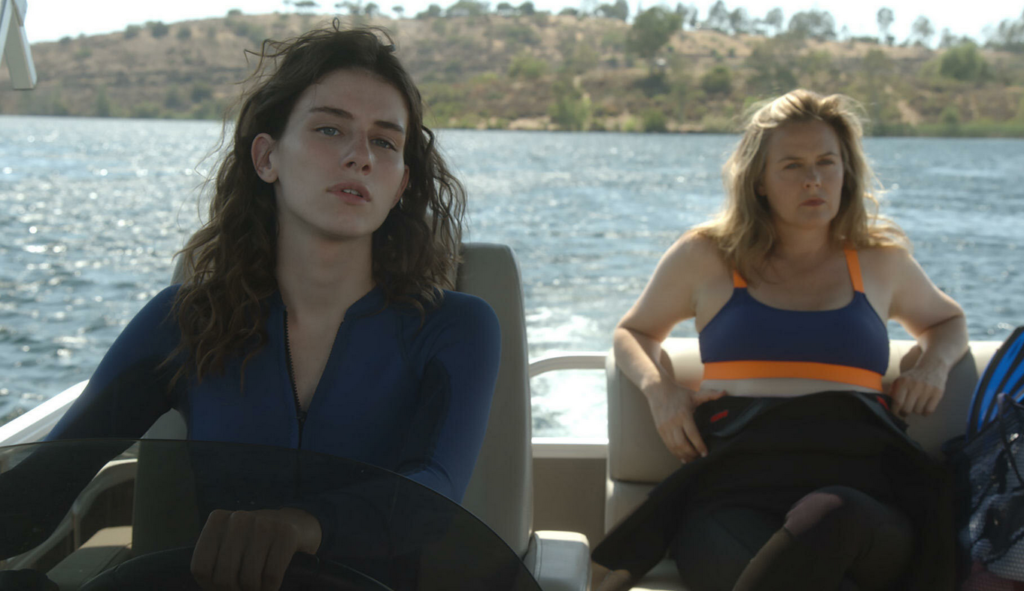 Then, Mom starts having dreams about Jake, begging him to come to take him home.
When Mom and Finn go to search for Jake's body, though, they find more than just his.
This story was personally creepy for me because I live near Lake Arthur in Pennsylvania. It's a man-made lake, created over an abandoned old town. I've been out on pontoon boats and seen roofs of abandoned houses and shops. This whole episode looked very familiar to me. Another thing that looked familiar was the 'dog tags' worn by Mr. Boone in a flashback. They suggest that they're dog tags, but they looked more like miner chips to me.
This is where American Horror Stories and its core show shine the most. They take a location that feels familiar to us and makes it into a nightmare.
Overall, season two learned from the mistakes of season one. The stories were fresh, original, and fun. Each one of them felt like they would fit right in with the rest of the AHS world, without relying too much on that to support a weak story. The season as a whole, and this episode, in particular, get the highest praise I can bestow. It felt like Are You Afraid Of The Dark, but for grown-ups. I'm looking forward to more in season three.
(4 / 5)