Haunted Hospitals on T+E is the addicting paranormal show you've been craving. Join us as we discuss this down and dirty paranormal force.
Let's face it, hospitals can be downright scary on a good day. If you've ever seen some of the older hospitals around Montreal, you know just how dang creepy some can appear. Anyone who spent time trying to give a blood sample at Lakeshore knows the twisty corridors are anything but inviting. Add in a touch of the paranormal and you've got yourself a spookfest hit.
Haunted Hospitals will scare the samples out of ya!
It's late at night and you're channel surfing. You can't watch the Lakers lose again with AD on the bench so what to do? My solution fell into me lap with T+E's Haunted Hospitals. I was lucky enough to get a screener of the show and I'm darn happy for it. I love true horror and reenactment shows in general. My love for them is a throwback to when I had to see if possession tapes were real or staged for the Vatican (yeah, I had some odd jobs…).
I won't say if I think some of these stories are not 100% on the nose for the truth, but I will say the first nurse is not acting — these people believe their stories. Did what they say happen 'for real' or not, I can't tell you — but I can tell you they 100% believe it did and that makes the story so much more powerful.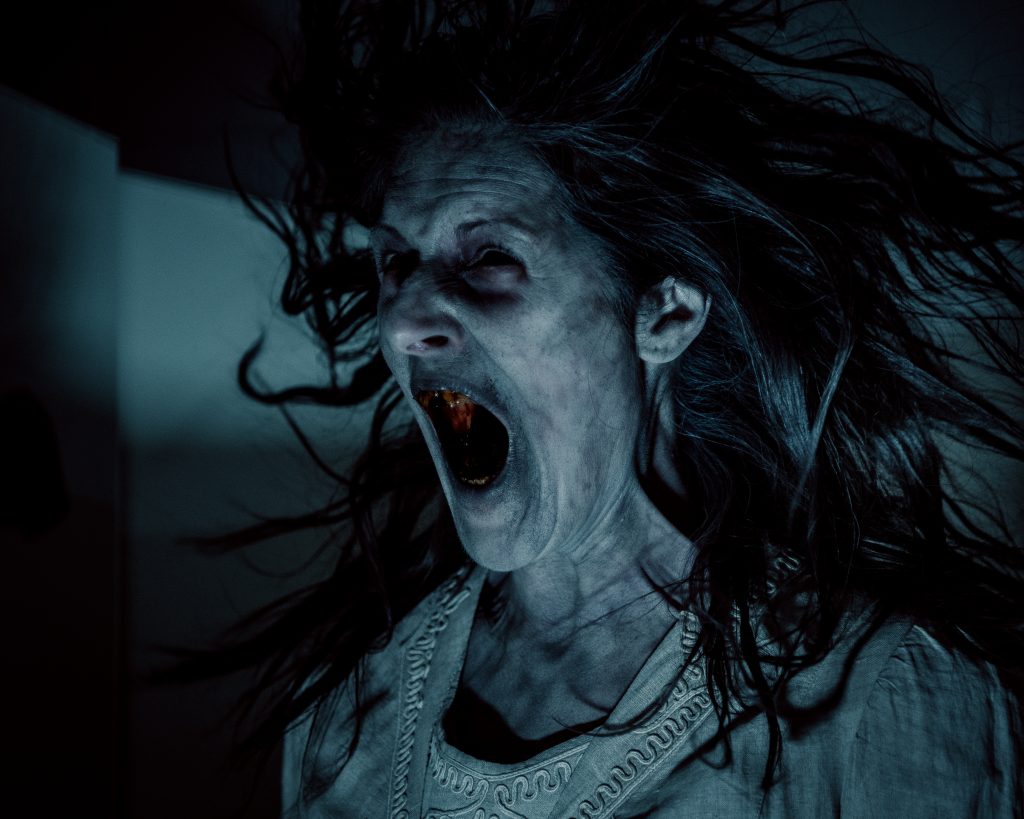 The production value is another thing that sets Haunted Hospitals above and beyond similar titles. The fx, graphics, editing, and sound departments all hit a home run.

So Sayeth Jimbo
Regardless if you are a believer or not (Jim does like to believe but he has a high 'doubt' threshold for things, too), you will be entertained with the production value alone. Any reenactment story rises and falls with the actors they get to reenact. This is where T+E's Haunted Hospitals shines. I loved the actors involved with these reenactments. They might have only a few minutes of stage time but they use ever second of it—and they use it well. It's telling when you are watching a program and forget that it's a reenactment.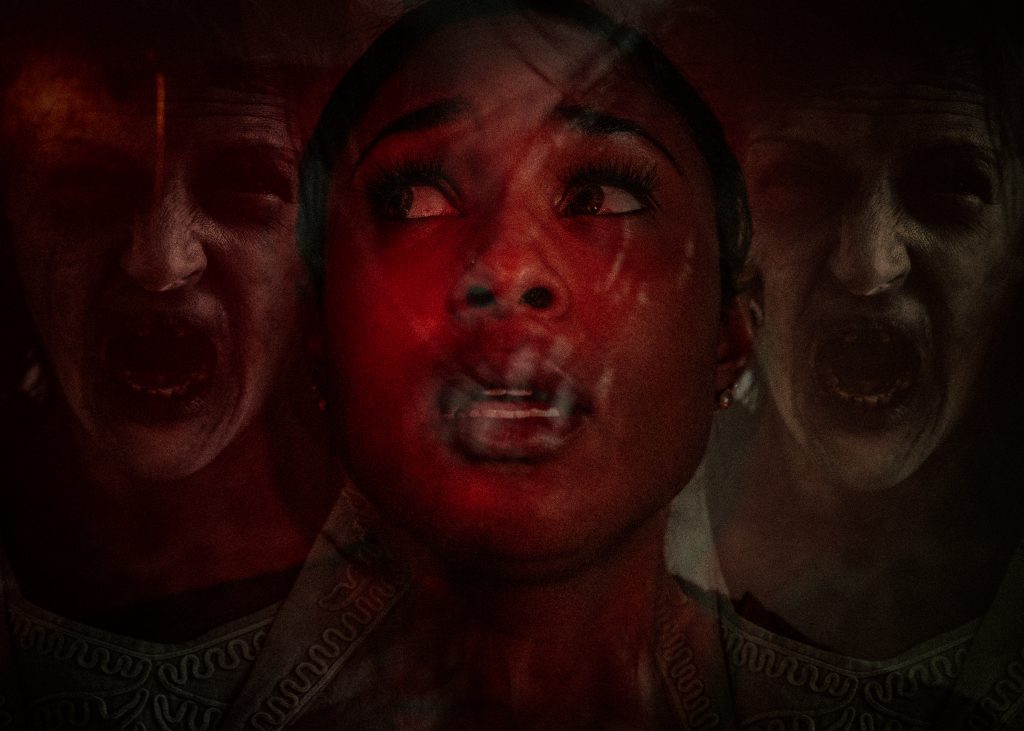 The production value is another thing that sets Haunted Hospitals above and beyond similar titles. The fx, graphics, editing, and sound departments all hit a home run with the two episodes I previewed.  I'm not sure who did the foley for the 2nd segment for Episode 1, but dang do they get gritty and gurgly! Sincerely, that noise is going to give me a nightmare tonight…along with those super spicy Cheetos I ate as dessert. 
If you love horror, the true life down and dirty paranormal type of horror, then you really need to get yourself a T+E subscription. It's one of my first Canadian channels that I hooked into my cable package and I haven't looked back since. I love it, simply love it. There are days where I might not even change the channel as everything on the network is binge worthy.
Catch Haunted Hospitals only on T+E in Canada
Don't take my word for it though. Go check out T+E's Haunted Hospitals with a new season starting tomorrow. I've seen some previews and, boy, this year is going to be good! I can't wait to share all the bumps, screams, and dreams that pop out during this coming season. Haunted Hospitals airs Wednesdays at 8 p.m. ET/PT exclusively on T+E in Canada.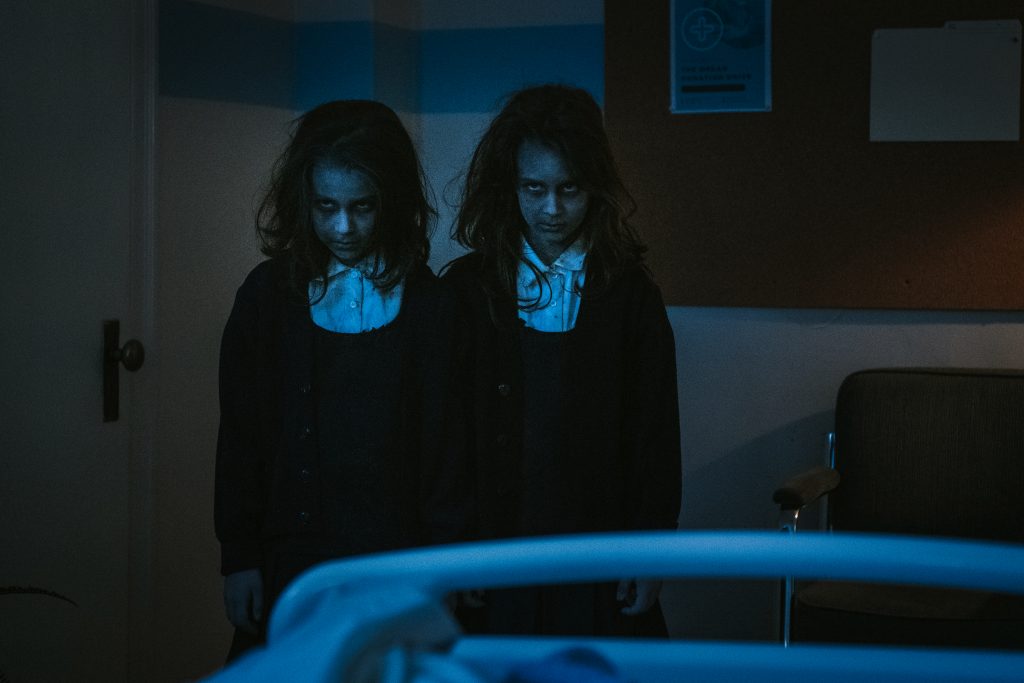 In fact, check this out hot off the press!! Not only is T+E going to release Season 3 of Haunted Hospitals tomorrow, but they are doing a free preview event that runs until May 2 for over 8 million Canadians! How cool is that?
The Verdict
I give Haunted Hospitals 4 Cthulu's and T+E a perfect 5 out of 5!
(4 / 5)
 T+E's original series Haunted Hospitals is returning for Season 3 with chilling stories of paranormal activity inside hospitals, asylums and long-term care homes. Featuring expert insight from paranormal investigators Morgan Knudsen, Christopher Brewer and Richard Estep, the new installment sees doctors and nurses stalked by tormented spirits; patients unlocking portals to other dimensions; and demonic entities lurking in corridors. These encounters are part of a paranormal pattern experienced by medical professionals and patients across Canada and around the globe. The documentary series takes viewers down spooky paths leading to unexpected twists, with shocking and hair-raising otherworldly encounters at every turn. Personal testimonies keep the storytelling authentic with a first-person production approach immersing audiences in fear.

From T+E's Haunted Hospitals