Most people have no idea who Nathan Leopold and Richard Loeb are, although, I can guarantee that you've most definitely heard of them. Even if you don't know it. Two of the most infamous men to ever exist in true crime history, Nathan Leopold and Richard Loeb were close friends, as well as lovers, who committed murder just for the sake of murder.
Unlikely candidates to commit a brutal homicide, they were rich and intelligent young men. However, in May 1924, they murdered 14-year-old Bobby Franks in an attempt to commit the "perfect murder."
Their motive and relationship, an obsessive and psychotic partnership that rivals Harley Quinn and Joker, captivated the world, as well as their social status; rich people aren't supposed to be criminals! Their story has been adapted into a multitude of novels, documentaries, plays, and films. Each putting their own spin on the story and portraying their own brand of disturbing psychopaths.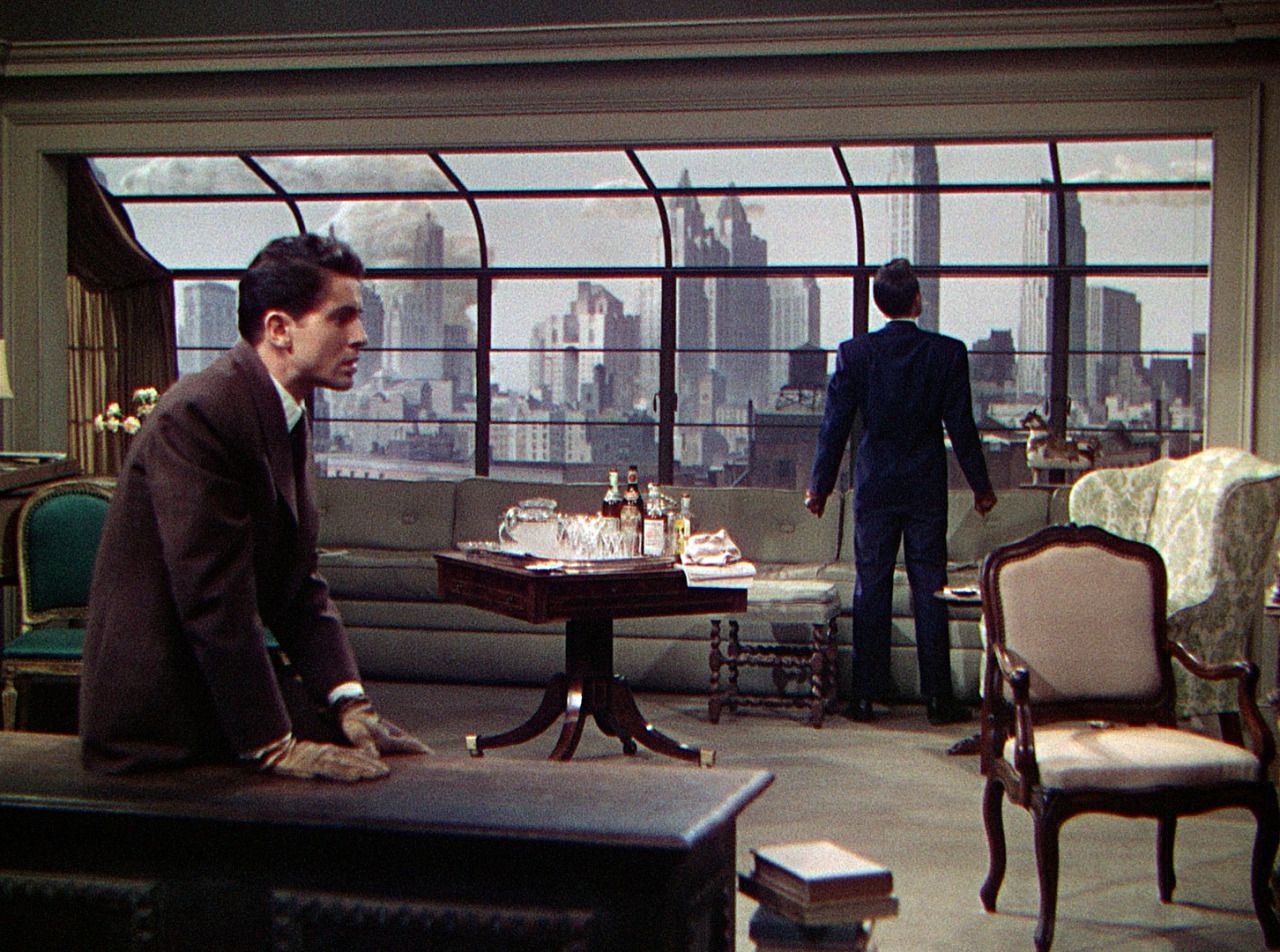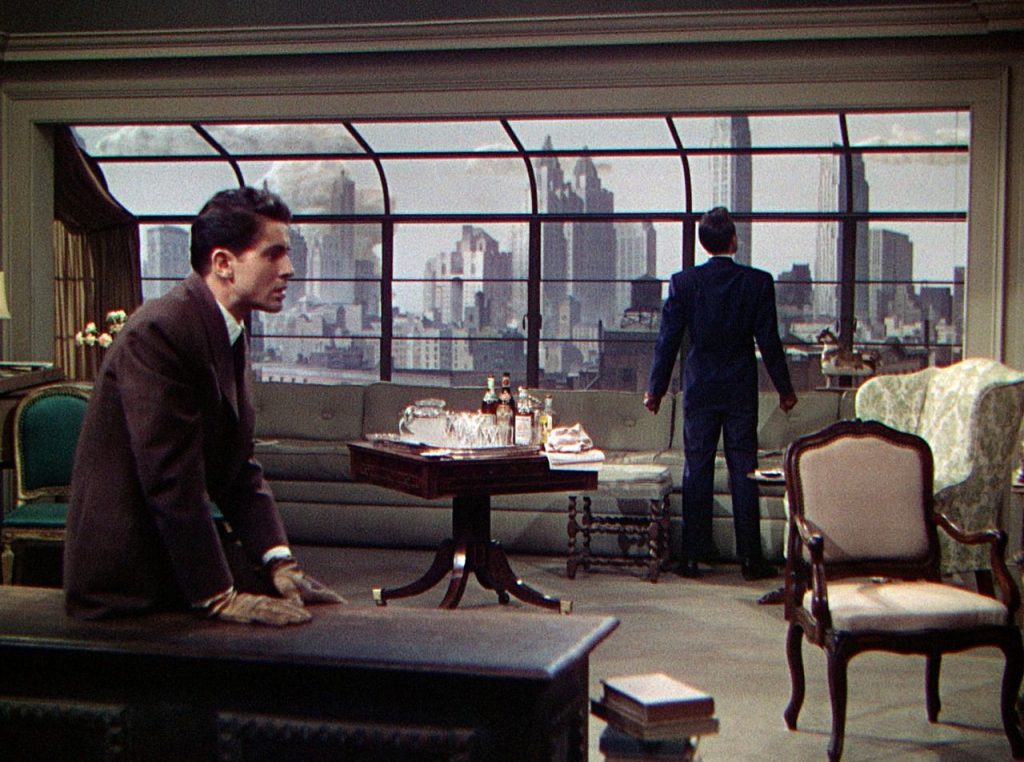 Rope (1948)
My personal favorite Hitchcock film that's a loose adaptation of the Leopold and Loeb story starring John Dall (Richard Loeb), Farley Granger (Nathan Leopold) and the great James Stewart. It stands out from Hitchcock's other films, taking place in "real-time" and being edited to appear as a single shot.
Rope isn't the best film to watch if you want to see an accurate adaption of the story. It glazes over the murder and instead chooses to discuss the morality of the crime itself.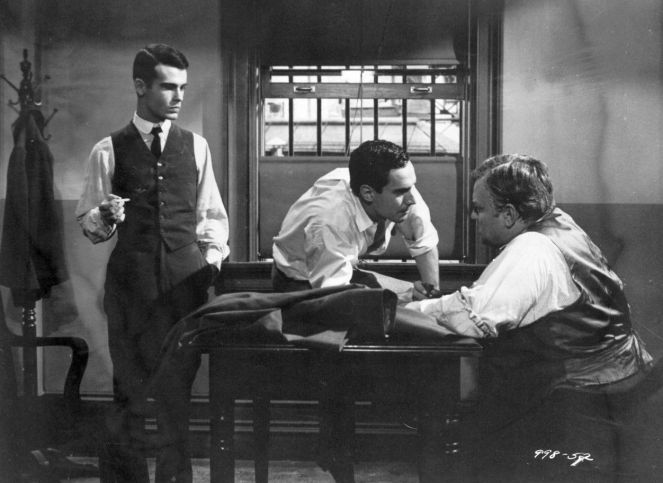 Compulsion (1959)
Compulsion is such an accurate depiction of the Leopold and Loeb case that it feels like a demented documentary. It shows not only the murder but also the infamous "Trial of the Century." The whole second half of the film revolves around the trial and the controversial attorney, Clarence Darrow (Orson Welles), who defended the criminal pair. Dean Stockwell (Leopold) and Bradford Dillman (Loeb) star in the film.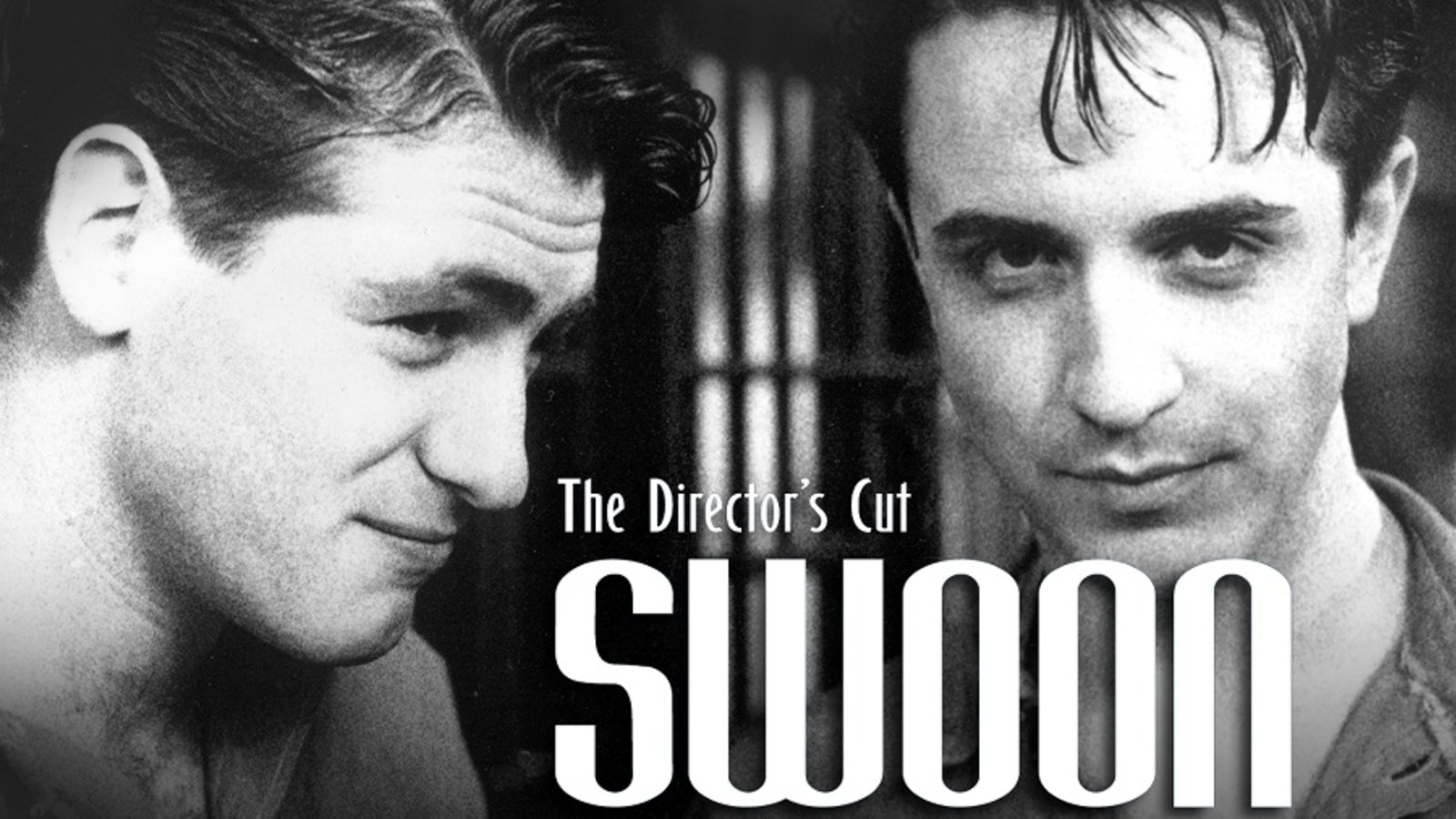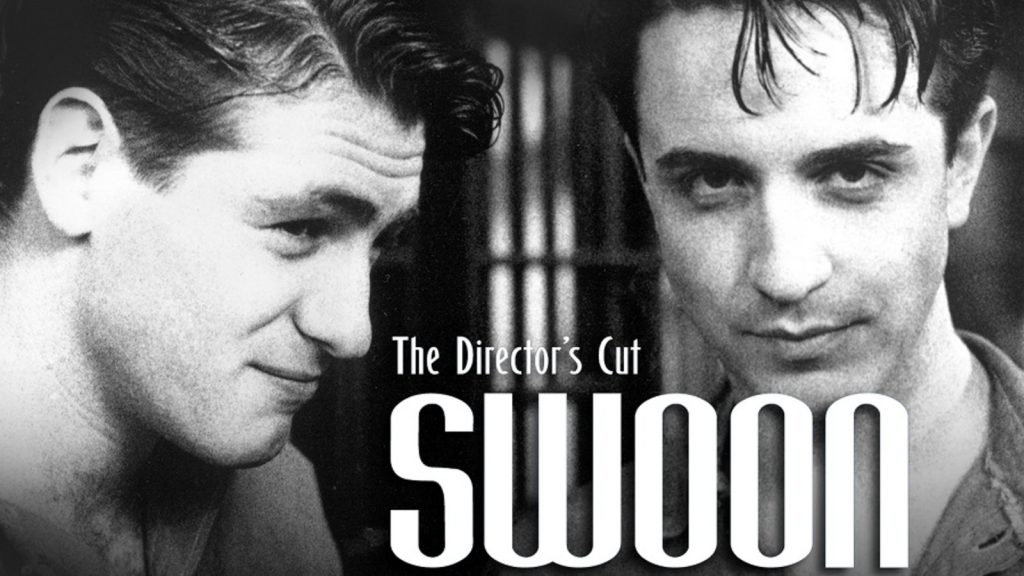 Swoon (1992)
Basically a romantic version of Compulsion. It's a little different from the other adaptations because it makes the killers somewhat likable. They cuddle in bed together, hold hands and jump like happy children over planks of wood; it's like they got lost in The Notebook on their way to commit a homicide. This is also the only adaptation that keeps their actual names. Loeb is played by Daniel Schlachet and Leopold is played by Craig Chester.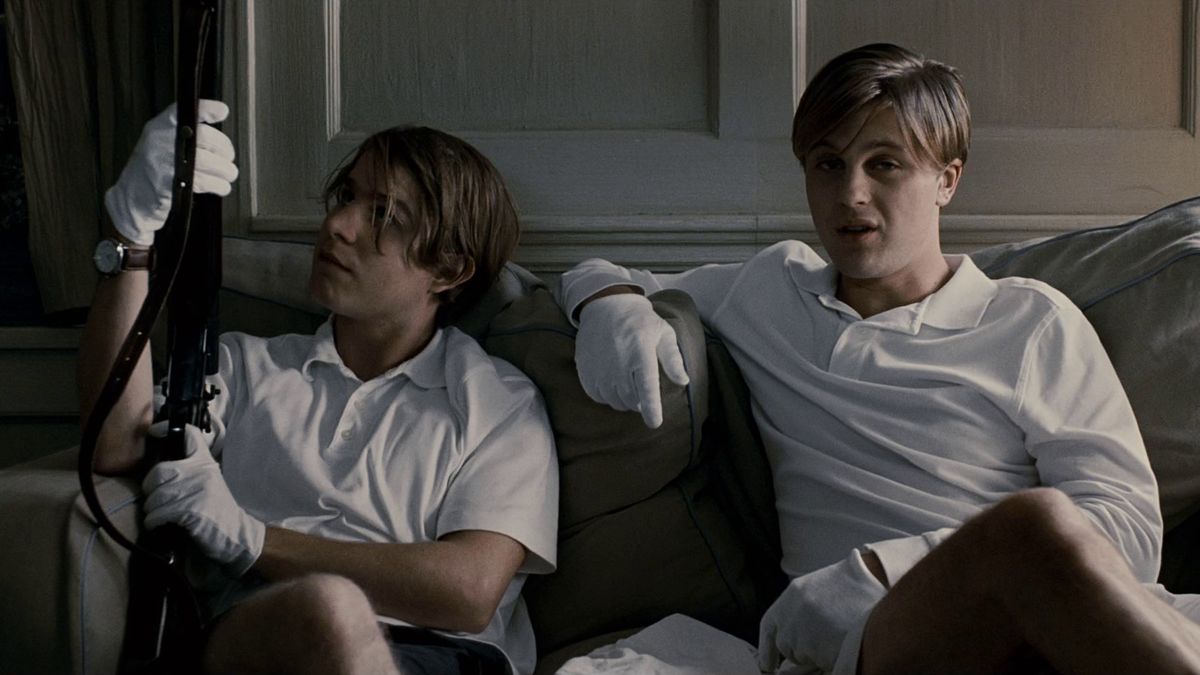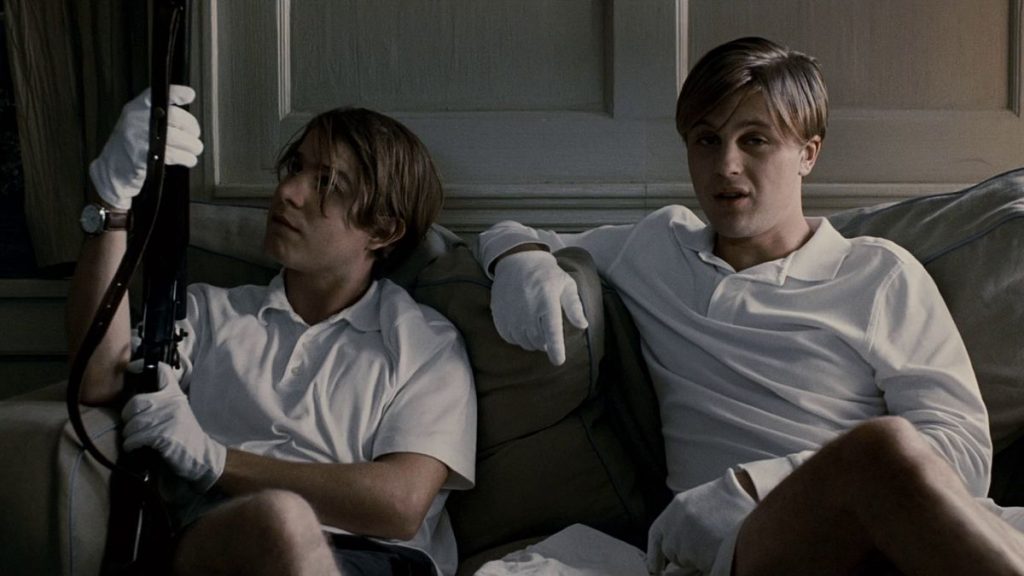 Funny Games (1997) and (2008)
Funny Games is a terrifying satire on violence and is the best representation of the pointlessness that was Bobby Franks's murder. There are two versions of Funny Games, one is Austrian and the other is American but they are both made by Michael Haneke and are virtually identical.
Two proper, upper-class young men impulsively terrorize an innocent family for fun. Nothing about the film matches Leopold and Loeb except the pointless cruelty depicted in the plot.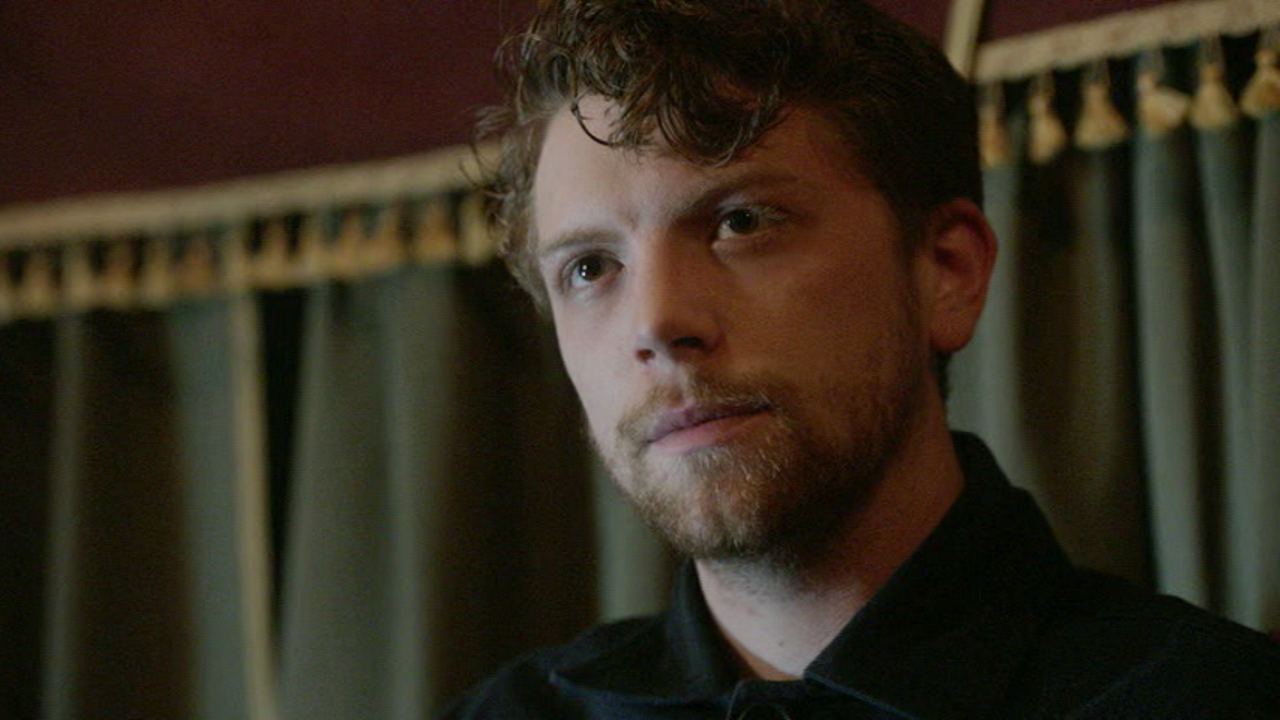 Murdoch Mysteries (2008-present)
I literally had no clue this show was still airing until now. A crime series based on the characters from the "Detective Murdoch" novels set in 1895 Toronto. It follows the great Detective William Murdoch (Yannick Bisson) as he solves cases using methods of detection unusual for that time; fingerprinting, blood testing, surveillance, and trace evidence.
Murdoch's arch-nemesis in the series is criminal mastermind James Gillies (Michael Seater), who died in the show's tenth season, and his partner Robert Perry (Marc Bendavid). The violent pair was inspired by Leopold and Loeb.
Murder by Numbers (2002)
This is actually an awful movie. It tries to be a thriller-horror than becomes a weird type of drama mid-way through. However, it's one of those awful movies that's so bad it's good. Starring Michael Pitt (Leopold) and Ryan Gosling (Loeb), it doesn't follow the actual story as much as it shows a dramatic fictionalized version.
Its main star is actually Sandra Bullock who plays the cop that tracks down the killers. It's really her movie, they're just living in it.
All photos taken from Google images.