Famous, or rather infamous, for a number of reasons. Nietzsche fanboys spoiled rotten since birth and twisted lovers, they were pretentious little brats that murdered a 14-year-old boy out of sheer boredom. Nathan Leopold Jr. and Richard Loeb, two young Chicago men who introduced the world to "thrill killings." The '20s really were a roaring decade.
Leopold & Loeb: The Crime of the Century by Hal Higdon is probably the most informative book you'll ever find on the topic. Among the thousands of true crime books published since Leopold and Loeb's reign of fame, a very small percentage are actually about them. The murder of Bobby Franks is extremely well documented as are the court proceedings that followed. Just about every minor detail about the case are easily available to anyone interested with Hidgon's book being the official textbook on the subject. Leopold & Loeb: The Crime of the Century is a heavily researched, 380-paged true crime document that you'll come away from feeling like an absolute expert on all things Leopold and Loeb.
Some true crime books format themselves like novels where the events unfold in an actual narrative, and others are a strictly factual listing of periodic events. This one follows the latter. The bulk of it reads like an extended Wikipedia page where it's a mixture of actual dialogue and peers/eye-witnesses/investigators recounting everything they know, which is a lot. As I said, both they and their crime are well documented because their one victim was found with relative ease and their confession was offered up on a silver platter. They gave everything up just to brag about it, describing each detail of their ridiculously complicated master plan with excitement burning in their eyes.
Here's a simplified breakdown:
Kidnap and kill the chosen victim (Franks was picked at the last minute), must be rich enough to warrant sending the family a ransom note.
Send ransom note demanding $10,000
Call family and demand the father, or head of household, to wait for a cab that will drive to a drugstore where further instructions would be waiting.
Instructions will say to go to the train station where they're to look in the telegraph box
Inside would be a note instructing them to board the train and throw the money off the last carriage.
Leopold and Loeb, watching from afar, would go fetch it later.
The plan might as well have come out of a Perry Mason episode. You just know one of them was masturbating while reading it over in their little bedrooms. The many steps in the plan were on account of them trying to make it clever. Whether or not they got the money was never a concern.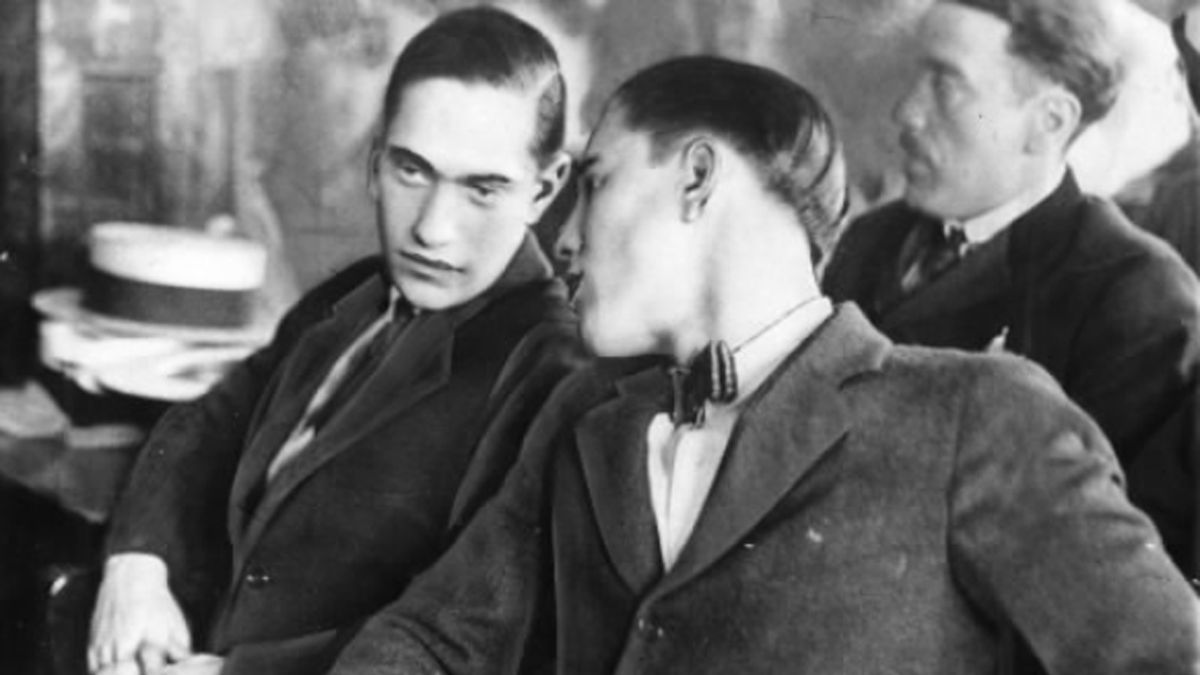 It all starts in 1923, with a robbery at the Zeta Beta Tau fraternity house. Two masked figures familiar with the layout break-in and steal whatever they can fit in their pockets: money, pencils, a pin, a watch, a knife, metals and pens. The only thing they worked at carrying out was an Underwood typewriter. About a year later, that same typewriter would be used to write a ransom note sent to the family of Bobby Franks, after the boy's body was already dumped in a culvert north of Wolf Lake.
In 1924, Bobby Franks willingly got into a car in broad daylight and was bludgeoned to death. His body was found on May 22, 1924, and the half-assed manhunt began. Bobby had suffered blunt force trauma to the head but apparently died from asphyxiation. Suffocated from either a gag or from being stuffed in the culvert. In an attempt to obscure his identity, hydrochloric acid was poured on his face and genitals to disguise the fact that he had been circumcised, or rather to hide that he was Jewish but all that did was start a rumor of molestation. Many schoolteachers were targeted and accused of pedophilia.
Despite the large gaps in police intelligence, it didn't take that long for them to track the murder back to Leopold and Loeb. The smoking gun that led police to their door was a pair of bird-watching spectacles Leopold dropped near Wolf Lake and the font and print pattern of the ransom note which matched the stolen typewriter taken from Richard Loeb's former fraternity house, Zeta Beta Tau. It took about a week to trace the crime back to them.
"We decided to pick the most likely-looking subject that came our way." Richard Loeb commented in his version: "The plan was broached by Nathan Leopold, who suggested that as a means of having a great deal of excitement, together with getting quite a sum of money."
Leopold and Loeb
There are three chief reasons why Nathan Leopold and Richard Loeb have lived on in true crime history so prominently and it's because they were rich young men, their actions were the first time most people ever heard of murder without a proper motive, and they were in a romantic relationship. Though "romantic" is a bit of a stretch. They were in a weird Natural Born Killers type of relationship built off loneliness and co-dependency.
Higdon studies the relationship between them from a distance whilst looking at it from under a microscope. It's their relationship that makes this story so engaging and it's also about 50% of the book's focus.
"Leopold considered himself inferior to Loeb, but Loeb considered himself inferior to Leopold."
Honestly, every page that features real dialogue between the boys, paired with personal accounts of their behavior, makes them sound like an old married couple. The two openly admitted to planning the other's death only to immediately change their minds because…who else would they hang out with?
The Crime of the Century points out the gay panic that ruled a lot of young men during that time, murderers included. Upon capture, Loeb was especially reluctant to be labeled a homosexual. He and Leopold were apparently having "sexual liaisons", as the book calls them, since 1921. But according to Loeb, their "liaisons" were just part of a business agreement where he would offer sex to Leopold in exchange for partnership in crime. Two things contradict this claim: Loeb implied to vague sexual encounters with other men prior to this and their agreement was set up in 1923, two years after their "liaisons" supposedly began.
There was also a whole master/slave fantasy going on, not as sexual as it sounds, between them which would take up too much time to discuss in full so here's a link to some info on that.
"The alienist felt that the Franks homicide could be understood only by examining the interplay of these two personalities as they related to each other. 'Dickie needed an audience. In his fantasies, the criminalistic gang was his audience. In reality, Babe [Leopold] was his audience.'"

"Leopold needed Loeb to compliment him and serve his alter ego."
One can easily say that the murder was a direct result of their relationship. Not only the assumption that they wouldn't have killed if they never met, but their reason for killing Bobby Franks was directed at one another.
A good film to watch for the Leopold and Loeb relationship is Barbet Schroeder's Murder by Numbers from 2002. The film goes off track from the actual crime and doesn't follow any sort of historical accuracy but the relationship between the two boys is more on the mark than in Compulsion, Swoon, and Rope. I can assume that screenwriter Tony Gayton actually read this book before penning Murder by Numbers, only to merge it with a random Sandra Bullock cop drama, which is what ruined it.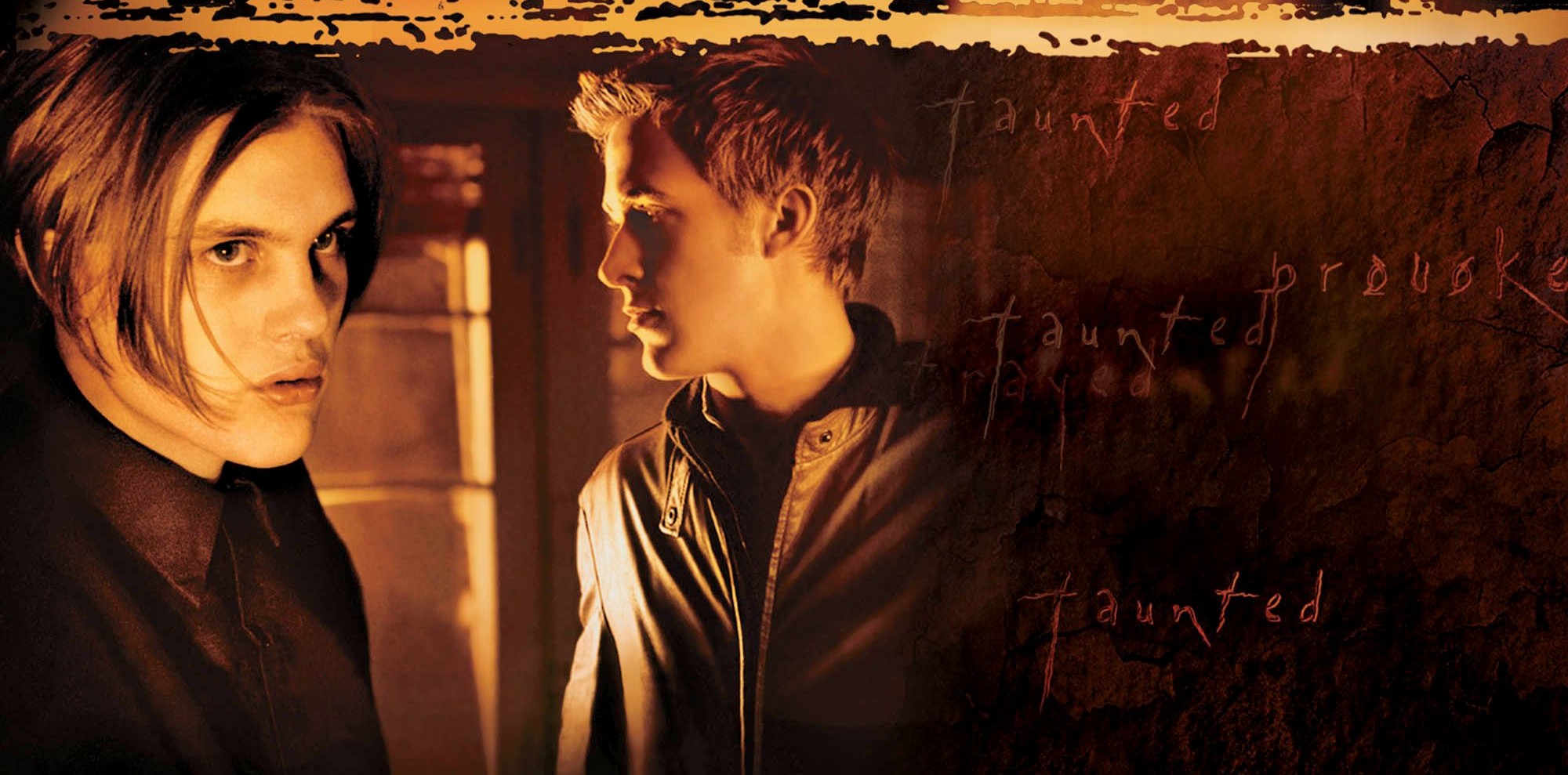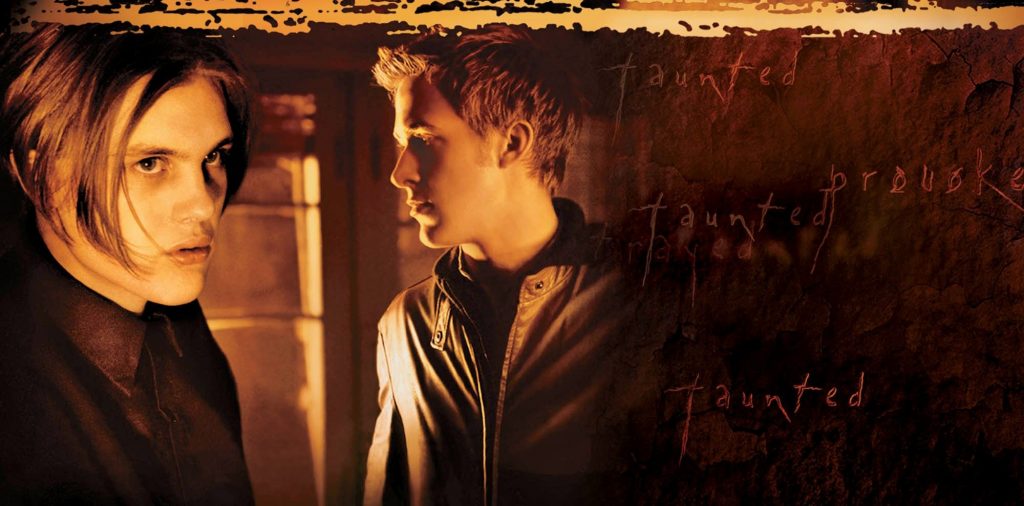 The Hearing
A lot of Leopold & Loeb: The Crime of the Century is dedicated to the hearing. Quick correction, this case is often referred to as the "trial of the century" but it's not actually a trial because there was no jury, making it a hearing. Leopold and Loeb pleaded guilty so the question of their guilt was already confirmed.
The hearing was about their punishment, whether or not they should get the death penalty. The famed lawyer Clarence Darrow, a fervent opposer of capital punishment, defended them in what would become his most famous case. This part of the book is long, and as someone who hates all things related to court, boring. There are at least two chapters dedicated solely to their psych evaluations, most of which are dated because psychology was still new and many illnesses were incapable of a proper diagnosis.
As I mentioned above, a good film to see Leopold and Loeb's dynamic is Murder by Numbers, but if you're interested in the hearing and Darrow, then I recommend Compulsion from 1959. It's a somewhat accurate portrayal of the hearing and features a good enough replica of Darrow's famous closing argument.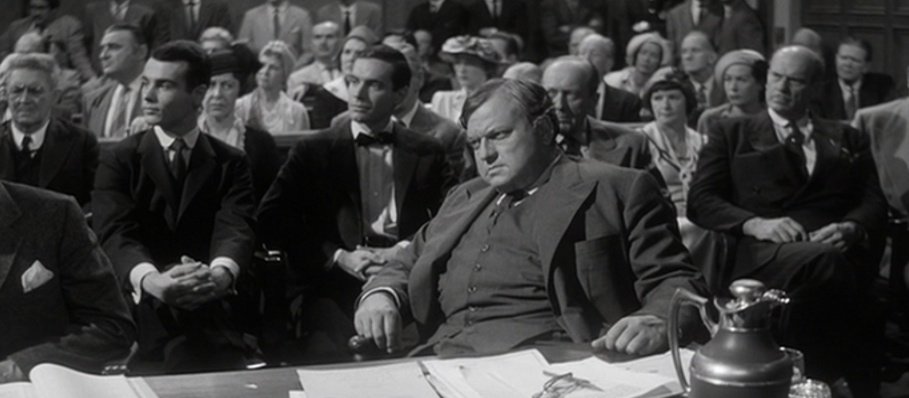 Verdict
There is a lot of information given in this book. You can tell that many years went into the research of it. Unfortunately, it doesn't off much of anything new but only expands upon on facts that are already widely available. Everything mentioned in The Crime of the Century, I had already heard in some form although the book does develop the case more and fills in some of the blanks.
One of the most interesting sections of The Crime of the Century takes place in Part 3: "Nothing but the Night." The section is set during their time in prison, they went to the same prison, and shows how incarcerated life has affected them.
(3.5 / 5)
Brutality, Motherhood, and Art: Nightbitch Review
"In the distance, she heard her husband in the backyard call for her , but she was not that woman anymore, that mother and wife. She was Nightbitch, and she was fucking amazing. It seemed she had been waiting for this for a very, very long time." -pg 89, Nightbitch by Rachel Yoder
Nightbitch is the debut novel of Rachel Yoder about a stay-at-home mother coming to terms with the loneliness and brutality of motherhood. The main character, only referred to as The Mother, begins to undergo a frightening change as she sinks deeper into a depressive state. She transforms into Nightbitch, an animalistic creature full of anger, bloodlust, and freedom. The Mother must utilize the help of a strange book and a group of multi-level marketing mommies to harness her newfound strength before she loses herself or her family.
The novel is a stunning commentary on the everyday violence of motherhood centered within the context of werewolf and mystical woman mythos. The Mother spends much of the book contemplating her future and the abandonment of her dreams. Specifically, she grapples with the loss of her ability to create art, her longtime passion. On a larger scale, Nightbitch examines how many women are asked to stop being individuals after having children and only become mothers–existing only in the presence of their child. The message is clear, poignant, dark, and at times, hilarious. The prose and structure of the book are abnormal, however, it works with the overall messaging and plot.
As far as negatives go, Nightbitch was pretty ambiguous. This was by design, and created an aura of magical mysticism around many of the characters and events. The Mother is the definition of an unreliable narrator. However, towards the end of the book, I would have liked a little more clarity in what certain characters knew.
Nightbitch is a must read for any parent. As a non-parent, I highly recommend it for those interested in feminist horror or more avant-garde approaches to horror narratives. Those who don't like books with heavy introspection or ambiguous storytelling may enjoy something else, however I still think it is an interesting read nonetheless.
(4.4 / 5)
Gothic, Ghosts, and Tlachiqueros: The Hacienda Review
"Dread washed over me. Had she been sitting there, watching me sleep, the whole night? Her skin gleamed like candle wax in the light; then she grinned and whatever color her eyes had been before, now they turned red. In an instant, her skin transformed, dried and desiccated into leather, and her teeth grew long and needle sharp." -pg 214, The Hacienda by Isabel Cañas
The Hacienda is a gothic horror novel by Isabel Cañas set in the wake of Mexico's War for Independence. The debut novel by Cañas, it delivers a classic haunted house tale with a twist of Mexican high society. Recently made homeless by the execution of her father, Beatriz marries Don Solórzano to escape her cruel treatment by her relatives. However, once she joins him on his estate, she finds that the promise of a new life holds dark secrets and darker spirits. She enlists the help of a priest, Andrés, to uncover both. Together, they find the home has more dangers than they bargained for. And more threats both supernatural and far too material await every corner.
I adored The Hacienda from start to finish. Cañas's prose was accessible but full of deep imagery. While told from the perspective of both Beatriz and Andrés, neither outweighed the other. The perspectives were interesting and the transition between the two was well executed throughout the novel. I usually don't seek out romantic books, but I loved the romantic and sexual tension between the two main characters. Specifically since the romantic tension developed within both perspectives, the relationship's "will-they-won't-they" felt both plausible and full of stakes. And of course, The Hacienda was spooky! I loved the way the spirits manifested and the impact that had on the characters.
My only minor criticisms would be the resolution was fairly quick and mostly offscreen. Though maybe I'm just saying that because I wanted to keep reading, even after the book ended! I also found myself slightly annoyed at the characters for not picking up on some of the more obvious clues to what had happened in the house.
A thoroughly enjoyable gothic (and dare I say, romantic) novel that kept me on the edge of my seat, I highly recommend The Hacienda. If you enjoy haunted house tales, you will enjoy this book.
(4.8 / 5)

Preorder Isabel Cañas's new book Vampires of El Norte now!
"The Family Game" Glimpses Into The 1%
Are their traditions innocent or are they darker than they seem?
The Plot
Harry, short for Harriet, is a British writer gaining popularity after the publishing of her first novel. She meets Edward, a member of the widely known Holbeck family, and the two strike up a relationship. The Holbecks are high powered executives, running family businesses that bring in massive amounts of wealth. When Harry learns she is pregnant, the couple decide that it is finally time for her to meet the family.
During her first meeting with the family, Edward's father, Robert gives Harry a vintage tape that he says holds a story that he'd like her to listen to. As Harry listens to the tape, she begins to believe that the Holbecks have done some very bad things.
As she continues visiting the family, their strange traditions are revealed to her. The games that they play traditionally involve darkness and fear. Can Harriet find out the truth about the mysterious Holbecks?
The Verdict
Catherine Steadman outdoes herself in The Family Game. She creates such a mysterious family in the Holbecks and their dynamics are intriguing. Readers will follow Harry as she tries to determine the truth about Robert's misdoings. The cast of family characters are a wonder to watch. We've all always wondered what the extremely rich live like. Harry shows us their virtues and misdeeds.
The novel really remarks on the power of wealth and the wealthy's ability to commit audacious crimes and pay for them to go away. Robert, as the patriarch of the family, is a prime example of such. As Harry begins to discover that Robert may be confessing to a series of murders on the cassette tape, she must decide how to proceed. She knows that the power that Robert holds cannot be taken lightly.
As Harry navigates potentially deadly Christmas traditions, she races for the truth, unable to forget once she finds it. Harry is such a compelling character – a developing mother willing to risk life and limb to protect her unborn baby. Harry is brave and unapologetic and is a true testament on how to write a female main character.
It was very difficult for me to decide between 4 and 5 Cthulus, so we will call it 4.5. This is a novel I highly recommend thriller lovers check out.

(4.5 / 5)