Famous, or rather infamous, for a number of reasons. Nietzsche fanboys spoiled rotten since birth and twisted lovers, they were pretentious little brats that murdered a 14-year-old boy out of sheer boredom. Nathan Leopold Jr. and Richard Loeb, two young Chicago men who introduced the world to "thrill killings." The '20s really were a roaring decade.
Leopold & Loeb: The Crime of the Century by Hal Higdon is probably the most informative book you'll ever find on the topic. Among the thousands of true crime books published since Leopold and Loeb's reign of fame, a very small percentage are actually about them. The murder of Bobby Franks is extremely well documented as are the court proceedings that followed. Just about every minor detail about the case are easily available to anyone interested with Hidgon's book being the official textbook on the subject. Leopold & Loeb: The Crime of the Century is a heavily researched, 380-paged true crime document that you'll come away from feeling like an absolute expert on all things Leopold and Loeb.
Some true crime books format themselves like novels where the events unfold in an actual narrative, and others are a strictly factual listing of periodic events. This one follows the latter. The bulk of it reads like an extended Wikipedia page where it's a mixture of actual dialogue and peers/eye-witnesses/investigators recounting everything they know, which is a lot. As I said, both they and their crime are well documented because their one victim was found with relative ease and their confession was offered up on a silver platter. They gave everything up just to brag about it, describing each detail of their ridiculously complicated master plan with excitement burning in their eyes.
Here's a simplified breakdown:
Kidnap and kill the chosen victim (Franks was picked at the last minute), must be rich enough to warrant sending the family a ransom note.
Send ransom note demanding $10,000
Call family and demand the father, or head of household, to wait for a cab that will drive to a drugstore where further instructions would be waiting.
Instructions will say to go to the train station where they're to look in the telegraph box
Inside would be a note instructing them to board the train and throw the money off the last carriage.
Leopold and Loeb, watching from afar, would go fetch it later.
The plan might as well have come out of a Perry Mason episode. You just know one of them was masturbating while reading it over in their little bedrooms. The many steps in the plan were on account of them trying to make it clever. Whether or not they got the money was never a concern.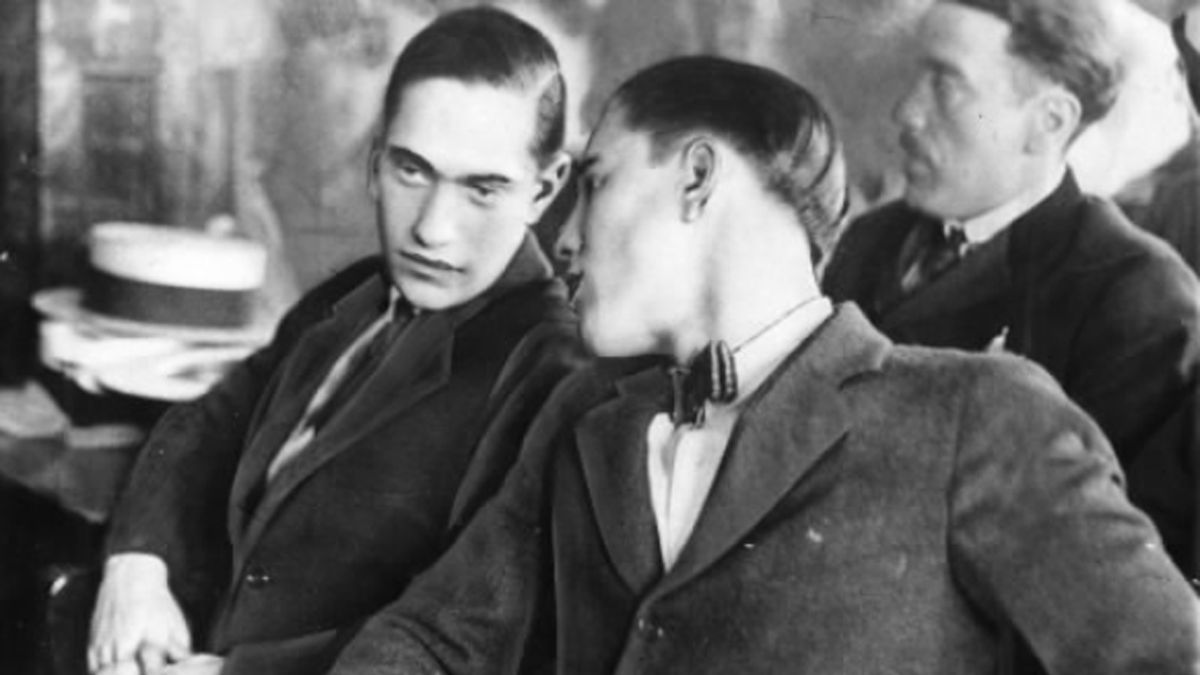 It all starts in 1923, with a robbery at the Zeta Beta Tau fraternity house. Two masked figures familiar with the layout break-in and steal whatever they can fit in their pockets: money, pencils, a pin, a watch, a knife, metals and pens. The only thing they worked at carrying out was an Underwood typewriter. About a year later, that same typewriter would be used to write a ransom note sent to the family of Bobby Franks, after the boy's body was already dumped in a culvert north of Wolf Lake.
In 1924, Bobby Franks willingly got into a car in broad daylight and was bludgeoned to death. His body was found on May 22, 1924, and the half-assed manhunt began. Bobby had suffered blunt force trauma to the head but apparently died from asphyxiation. Suffocated from either a gag or from being stuffed in the culvert. In an attempt to obscure his identity, hydrochloric acid was poured on his face and genitals to disguise the fact that he had been circumcised, or rather to hide that he was Jewish but all that did was start a rumor of molestation. Many schoolteachers were targeted and accused of pedophilia.
Despite the large gaps in police intelligence, it didn't take that long for them to track the murder back to Leopold and Loeb. The smoking gun that led police to their door was a pair of bird-watching spectacles Leopold dropped near Wolf Lake and the font and print pattern of the ransom note which matched the stolen typewriter taken from Richard Loeb's former fraternity house, Zeta Beta Tau. It took about a week to trace the crime back to them.
"We decided to pick the most likely-looking subject that came our way." Richard Loeb commented in his version: "The plan was broached by Nathan Leopold, who suggested that as a means of having a great deal of excitement, together with getting quite a sum of money."
Leopold and Loeb
There are three chief reasons why Nathan Leopold and Richard Loeb have lived on in true crime history so prominently and it's because they were rich young men, their actions were the first time most people ever heard of murder without a proper motive, and they were in a romantic relationship. Though "romantic" is a bit of a stretch. They were in a weird Natural Born Killers type of relationship built off loneliness and co-dependency.
Higdon studies the relationship between them from a distance whilst looking at it from under a microscope. It's their relationship that makes this story so engaging and it's also about 50% of the book's focus.
"Leopold considered himself inferior to Loeb, but Loeb considered himself inferior to Leopold."
Honestly, every page that features real dialogue between the boys, paired with personal accounts of their behavior, makes them sound like an old married couple. The two openly admitted to planning the other's death only to immediately change their minds because…who else would they hang out with?
The Crime of the Century points out the gay panic that ruled a lot of young men during that time, murderers included. Upon capture, Loeb was especially reluctant to be labeled a homosexual. He and Leopold were apparently having "sexual liaisons", as the book calls them, since 1921. But according to Loeb, their "liaisons" were just part of a business agreement where he would offer sex to Leopold in exchange for partnership in crime. Two things contradict this claim: Loeb implied to vague sexual encounters with other men prior to this and their agreement was set up in 1923, two years after their "liaisons" supposedly began.
There was also a whole master/slave fantasy going on, not as sexual as it sounds, between them which would take up too much time to discuss in full so here's a link to some info on that.
"The alienist felt that the Franks homicide could be understood only by examining the interplay of these two personalities as they related to each other. 'Dickie needed an audience. In his fantasies, the criminalistic gang was his audience. In reality, Babe [Leopold] was his audience.'"

"Leopold needed Loeb to compliment him and serve his alter ego."
One can easily say that the murder was a direct result of their relationship. Not only the assumption that they wouldn't have killed if they never met, but their reason for killing Bobby Franks was directed at one another.
A good film to watch for the Leopold and Loeb relationship is Barbet Schroeder's Murder by Numbers from 2002. The film goes off track from the actual crime and doesn't follow any sort of historical accuracy but the relationship between the two boys is more on the mark than in Compulsion, Swoon, and Rope. I can assume that screenwriter Tony Gayton actually read this book before penning Murder by Numbers, only to merge it with a random Sandra Bullock cop drama, which is what ruined it.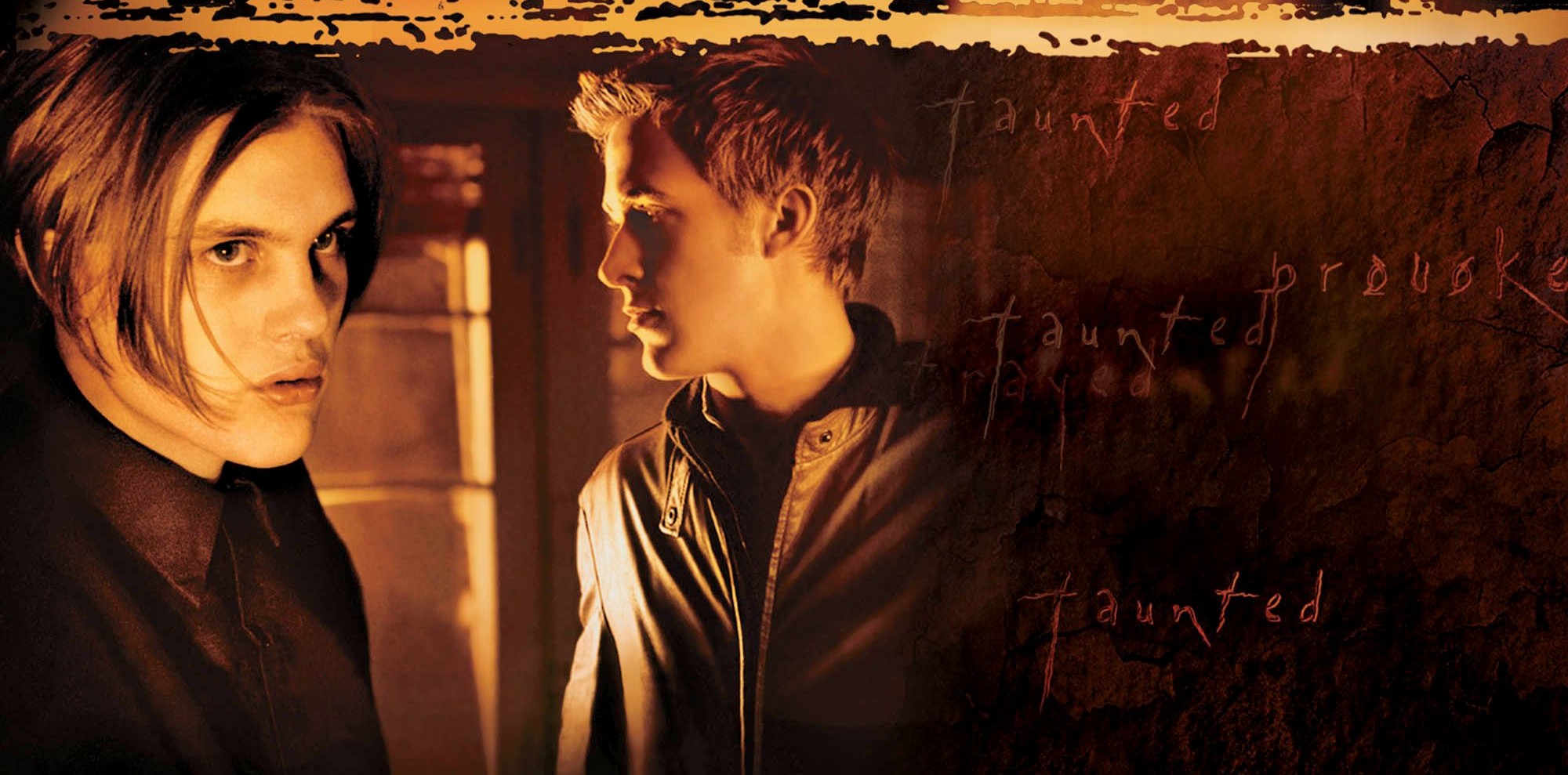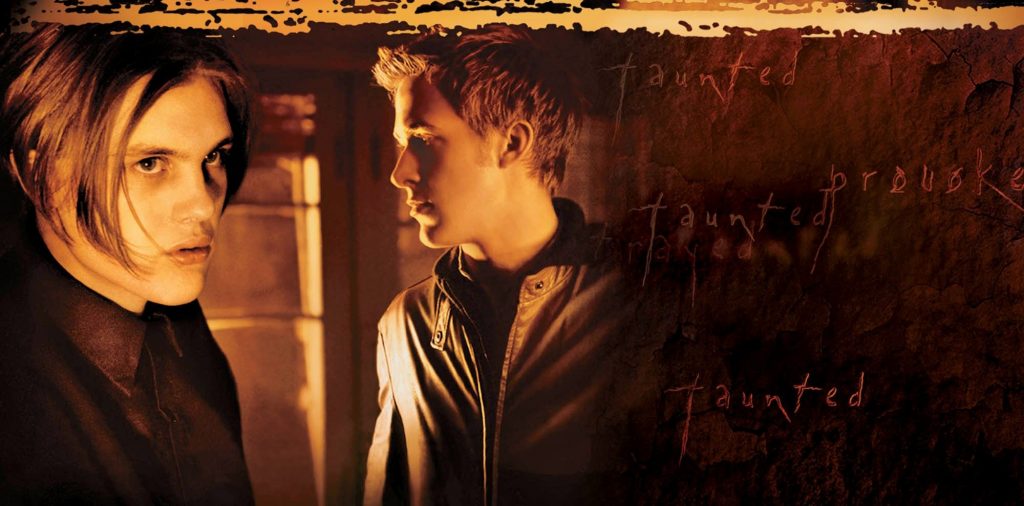 The Hearing
A lot of Leopold & Loeb: The Crime of the Century is dedicated to the hearing. Quick correction, this case is often referred to as the "trial of the century" but it's not actually a trial because there was no jury, making it a hearing. Leopold and Loeb pleaded guilty so the question of their guilt was already confirmed.
The hearing was about their punishment, whether or not they should get the death penalty. The famed lawyer Clarence Darrow, a fervent opposer of capital punishment, defended them in what would become his most famous case. This part of the book is long, and as someone who hates all things related to court, boring. There are at least two chapters dedicated solely to their psych evaluations, most of which are dated because psychology was still new and many illnesses were incapable of a proper diagnosis.
As I mentioned above, a good film to see Leopold and Loeb's dynamic is Murder by Numbers, but if you're interested in the hearing and Darrow, then I recommend Compulsion from 1959. It's a somewhat accurate portrayal of the hearing and features a good enough replica of Darrow's famous closing argument.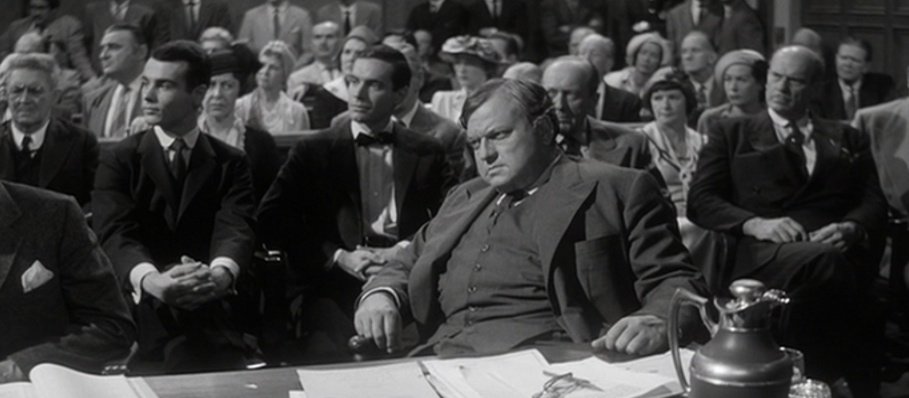 Verdict
There is a lot of information given in this book. You can tell that many years went into the research of it. Unfortunately, it doesn't off much of anything new but only expands upon on facts that are already widely available. Everything mentioned in The Crime of the Century, I had already heard in some form although the book does develop the case more and fills in some of the blanks.
One of the most interesting sections of The Crime of the Century takes place in Part 3: "Nothing but the Night." The section is set during their time in prison, they went to the same prison, and shows how incarcerated life has affected them.
(3.5 / 5)
The Roots Grow Into The Earth
Launching next month The Roots Grow Into The Earth was a delightful read. It's the premiere novel by horror author Bert S. Lechner. And after reading it, I hope it's not his last.
The stories
The Roots Grow Into The Earth is a collection of nine short stories and novellas, including three previously published stories. The tales are all part of one larger story. A story of darkness, and madness. A story of a creature released that should never have been. That begins then to sink its roots into the Earth and infect innocent people far and wide.
One such example is The Wall. This is the story of a man named Sam and his wife Nat. They have a lovely normal life full of morning coffee and weekend pizza nights. Until Sam notices something on the wall of their home. While it appears to be nothing, a vision starts taking shape. With Sam's help.
Another story that really moved me was The Orchestra.
Let me first stay that this was not a particularly fleshed out story. We do not see The Conductor before she's infected. We don't see the fallout. No real picture is painted for us, it's more like a sketch.
In the case of The Orchestra, though, this is exactly the right choice. We don't need to see the whole picture in gruesome technicolor to get what's happening in this ill fated concert. We understand perhaps too well what's occurring. And I thought that was brilliant.
What worked
I just want to start by gushing over this storytelling style. Short story collections always have a soft spot in my heart. In the case of The Roots Grow, all of the short stories come together to create one truly dark tale.
I also loved the clear Lovecraftian influence of this story. It's clear that this was something that the author was going for, from interviews and social media comments. But I could tell before I saw any of that.
The story in The Roots Grow is one of madness. But more than that, it's one of madness and destruction that the victims could not have avoided. There was no being clever enough to avoid these dark roots that touched them. There was no being strong enough, or selfless and good enough. If the roots reach out and touch you, you've already lost.
Finally, I want to extend some praise to my favorite character, Joanne. She is dealing with her own madness, her own demons. But she still finds kindness and strength to help others when they need her. Even against some truly dark odds.
What didn't work
All that being said, I will say that some of the short stories felt incomplete. One prime example is What Lies In The Icy Soil. This appears to be nothing more than the tale of a person possessed by the need to dig. He digs up something that for sure shouldn't be dug up. But there's nothing more to the story. We don't know who this person is. We don't know who might be missing him, or what might come of this thing he dug up. As a part of the whole story, it fits. But if we are to consider every tale by its own merit, this one doesn't have much of anything going for it.
That being said, this is one story in a round ten that wasn't much of anything. The rest of the stories were wonderfully eerie, both on their own and as part of a whole.
The Roots Grow Into The Earth comes out on October 7th. And I think it would be a perfect addition to your Halloween reading list. 
(4 / 5)
Strange Eons Review: Cornfields and Eldritch Gods
"The elder gods arrived in the sky in early September, like an unholy aurora borealis stretching across a midnight sky. Their vastness blocked the sun, an unending eclipse, a liminal state, a breath that was inhaled but never let go. Lovecraft got it wrong, I think. It was not the sight of the gods that made humanity go mad. It's what they destroy that hurts us. Somehow, these elder gods, these aliens, had killed time itself." – Strange Eons by Keria Perkins
Strange Eons is a short story published in Bourbon Penn Issue 30 by Keira Perkins. Perkins, is an Indiana writer of short fiction and poetry that has also appeared in Non-Stalgia and The Heartland Society of Women Writers. Bourbon Penn is an online and print journal that specializes in speculative, odd, and surreal fiction. All issues are available to be read online for free or can be purchased as a paperback from Bookshop.org.
Strange Eons follows a young woman struggling to adjust to a life post-Lovecraftian apocalypse. This is a cozy story, the majority of which takes place as the woman lays in a cornfield and hides from well-meaning but unhelpful family members. While cozy, the piece is ominous, tackling the terror associated with pregnancy. Specifically, the terror that comes from living in a Red State and finding a significant lack of resources or options.
As a Hoosier capable of becoming pregnant, Strange Eons resonated with me. The imagery of cornfields and cicadas were very Indiana. However, so is a young woman covertly asking her sister to drive her to Illinois to receive healthcare. I loved how Perkins merged cosmic horror with the horror of receiving reproductive healthcare in Indiana but also the United States as a whole. All that was missing were predatory billboards advertising fake pregnancy centers! Talk about maddening and terrifying! Throughout the short story, the most horrific part of the young woman's ordeal is not the eldritch gods appearing but her rather typical, hellish circumstances.
Aside from content, Strange Eons is well-written. It keeps you guessing where the story will go next. If you like a non-tropey cozy take on Lovecraftian horror or have struggled to receive reproductive healthcare, I highly recommend checking out Strange Eons! You can also check out the other stories in this issue of Bourbon Penn here. Or you can see what else Perkins is up to on her website.

(5 / 5)
Walking Practice – A Book Review
Walking Practice is Dolki Min's debut novella about an alien named Mumu, who must learn what it is like to perform as a human. Victoria Caudle, the translator of this unique Korean story, experiments with the English language to properly convey Min's style. This, complimented with Min's various drawings of the story's protagonist, creates a poetic, outlandish reading experience that keeps you hooked from beginning to end.
Walking Practice: Never Enough Practice
After the destruction of their home planet, Mumu crash lands their spaceship in a desolate forest far from human life. They survive by having sex with humans then, with graphic violence and great diligence, eats them.
Mumu has a strict schedule and regimen for this process; they must shapeshift their body to the specific gender and personality their date is attracted to. While this process of gender conformation is a difficult one (as the alien will often tell us), it is nowhere near as hard as the ridiculous habit humans have of walking on two legs. This is one of the many obstacles Mumu must struggle with while playing the game of life.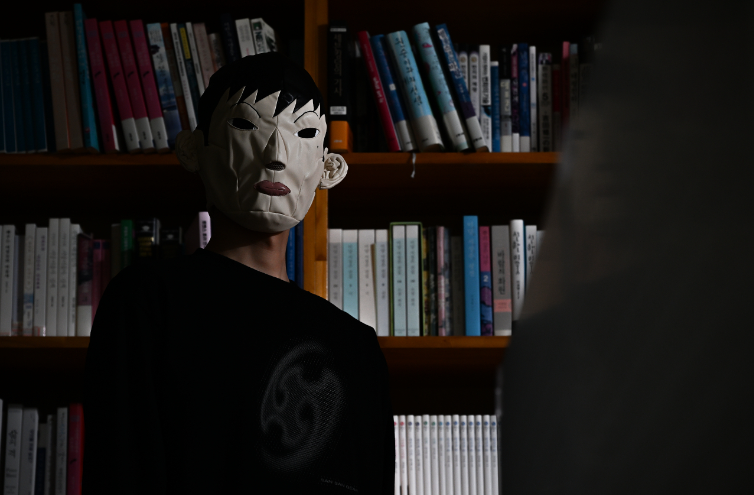 Mumu is a rich, self-aware character who seems to trust only one human: the reader. They address us directly, asking questions and indulging us with their theories on what it is to live on Earth. They are knowledgeable about the complexities of personhood, and aware that a person's gender and sex are complex and not one-size-fits-all. After years of experience in multiple genders, the alien theorizes that humans are treated as people as soon as they have a sex and gender assigned to them. However, depending on the sex and gender, that treatment is never equal.
While Mumu performs various genders and personalities to match the sexual desires of their future prey, they do not identify as human. At the end of the day, they go home, stock their human leftovers in the fridge and freezer, and unleash their natural form. Their only priority is their own survival and pleasure (which, arguably, is their most humanlike quality).
"I've learned that my face arouses homicidal impulses"
Walking Practice uses horror, science fiction and satire to create a passionate queer narrative. While Mumu is a serial killer who prides themselves on their murderous skills, it is hard not to feel for them when karma strikes back and they are hurt. The poetic elements of Min's story and Caudle's translation support our empathy for such a vicious character
Min's artwork, depicting Mumu's alien forms, complements Caudle's stylistic choices. There is enjambment in several paragraphs, (which can be interpreted as the alien either having a flair for the dramatic or genuinely pausing to find the right words), thus enhancing their internal dialogue. There are moments when the Mumu's stream of consciousness confuses reality from imagination. They will also lose all learned human skills and revert to their mother tongue; words either run together or are spaced apart, and sometimes there are unintelligible symbols. At the surface, it looks like a linguistic nightmare. Once immersed in Mumu's narrative, it is a work of art.
The Verdict
Walking Practice's balance of ambiguity and transparency keeps the reader close while also allowing an array of interpretations. It is an eccentric piece of fiction that plays with the literary status quo, resulting in an entertaining affair with an unforgettable alien.

(5 / 5)