Hulu's latest horror offer, Monsterland, isn't the sort of thing to watch if you're in the mood for blood and gore. There isn't a lot of blood, though there is some.


And the monsters might not be what you'd expect. So if you want a real classic jump-scare horror movie, this isn't the place to go.


If you want something deeper, this is what you want to watch.


If you want to feel seen in the worst possible way. If you want to feel like you recognize the people in the story, you are the person in the story, then my friends this is the show for you. It's the kind of show that makes you wonder if it's fiction. Because, damn, does it feel real.


All of this isn't to say it's not scary as hell. Quite the opposite.


Episode one is called Port Fourchon, Louisiana. It's about a single mom named Toni and her daughter, Jack. She's in the same position a lot of broke single moms are in. This is not dressed up. It's not made cute. Little Jack has some issues. She's prone to fits of screaming and hitting. She doesn't listen to anyone, for any reason.


Toni, God bless her, is trying her level best. But there's no peaceful mother's voice, making all the world right. She doesn't swoop in with a smile, giving her daughter just the right incentive to see the world in a better light. Usually, she just does what she can to get by. Bathing Jack in a kiddie pool when she won't get in the bathtub. Fixing her a sandwich when she won't eat her dinner. I don't know about you, but that's not how I was raised. And I was raised by a single mom waitress. So was Stephen King, by the way. We'll not be throwing shade on single moms here.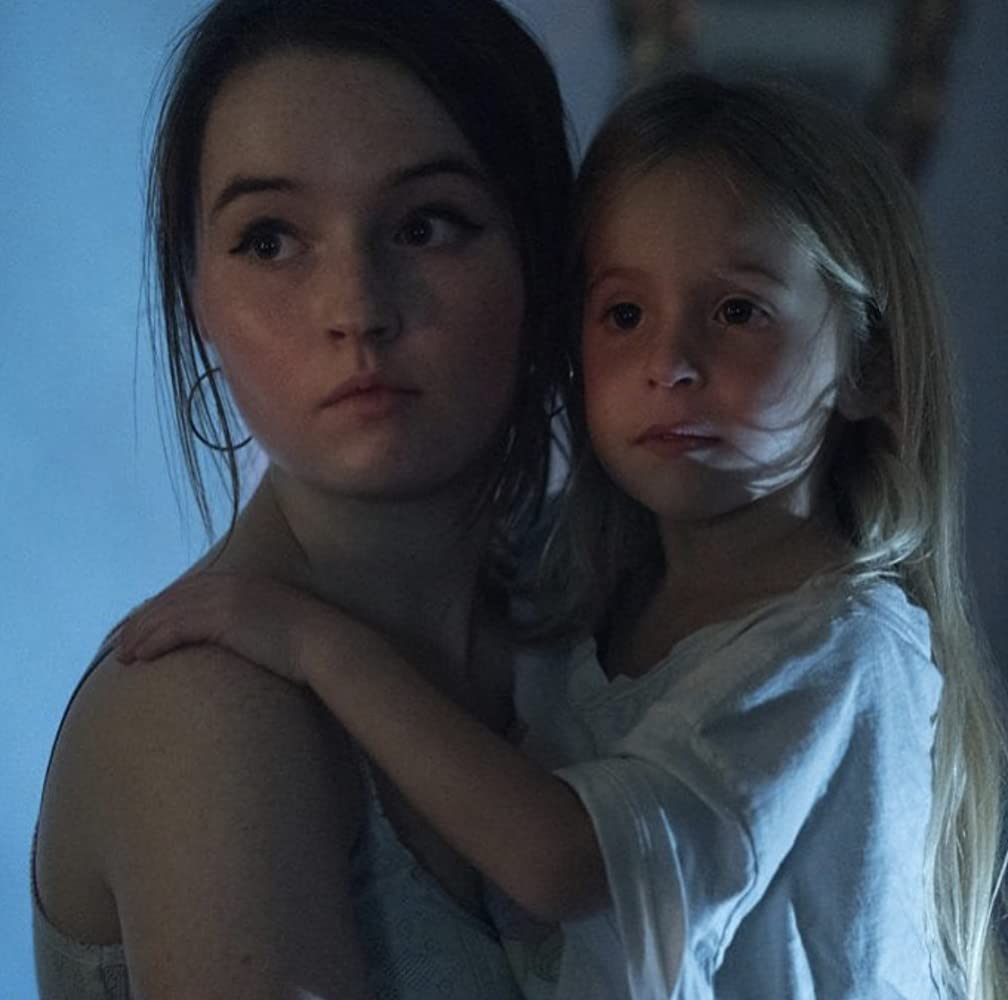 At least we'd better not be. I'm a horror writer, I know how to get rid of a body.


All that said, this sort of sounds like a Lifetime movie. But stick with me, because it gets weird.


The episode starts with the horrible murder of a young woman. The first thing we see is a man drowning her in a lake. At least, it looks like a man. He's left with a long scar across his face, that he sticks his finger into as though to inspect the damage. He then sews it up with a fishing hook and line.


There's a lot of drowning in this episode. The teenager is drowned. Toni's co-worker at the diner drowns a rat. Strange, how that came up so many times.


While this episode made me want to cry more than anything, I loved it. It honestly felt like stepping back into my childhood. Which leads me to wonder, what was creeping about in the shadows of the apartment complex I grew up in? And what might it have done to me, if it had gotten the chance?


I can't wait to dive into episode two. Check back soon for more.