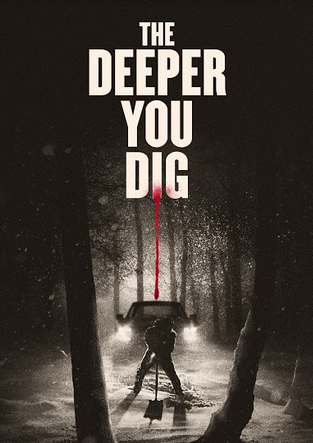 Note: All stills were provided by Arrow Video. Check out more Arrow Video information at https://conta.cc/3kVxOw1. Free trials are currently available!
This review is thanks to Arrow Video, a UK-based film restoring and distributing company, also now dabbling in streaming services. Not only do they sell DVDs and Blu-Ray of giallo classics, Japanese kaiju, and horror staples, they sell the massively under-appreciated, Blade of the Axe,………..to Europeans and in the UK. Bummer, but I'm glad it's getting out there. (European/UK friends! You've been called upon!)
Arrow Films
"We are a true indie SVOD service created and run by people that love cult films of all kinds. We relish the opportunity of finding new ways to champion movies we are excited about. We want to get these often rarely seen – but fantastic – stories to a wider audience whilst developing a strong community with likeminded fans.

ARROW is building on our decades of experience in the Cult film and physical media worlds. We believe in film, from horror to action to westerns to the truly bizarre. We are using our experience as a distributor and our recent digital presence to deliver a very different SVOD service in ARROW.

Our approach to supporting each release on ARROW includes looking to supplement the feature films with hours of additional content that paints a fuller story of the filmmakers, genres and the movies themselves. We commission stunning artwork from some of the best illustrators and artists from around the world and work as closely as we can with the filmmakers themselves in how their film is released."
So, how 'bout that streaming/movie? 
Well, I was given the film, The Deeper You Dig, to try it out. Thank you, Arrow for the opportunity to try your digital wares, let's get into the film.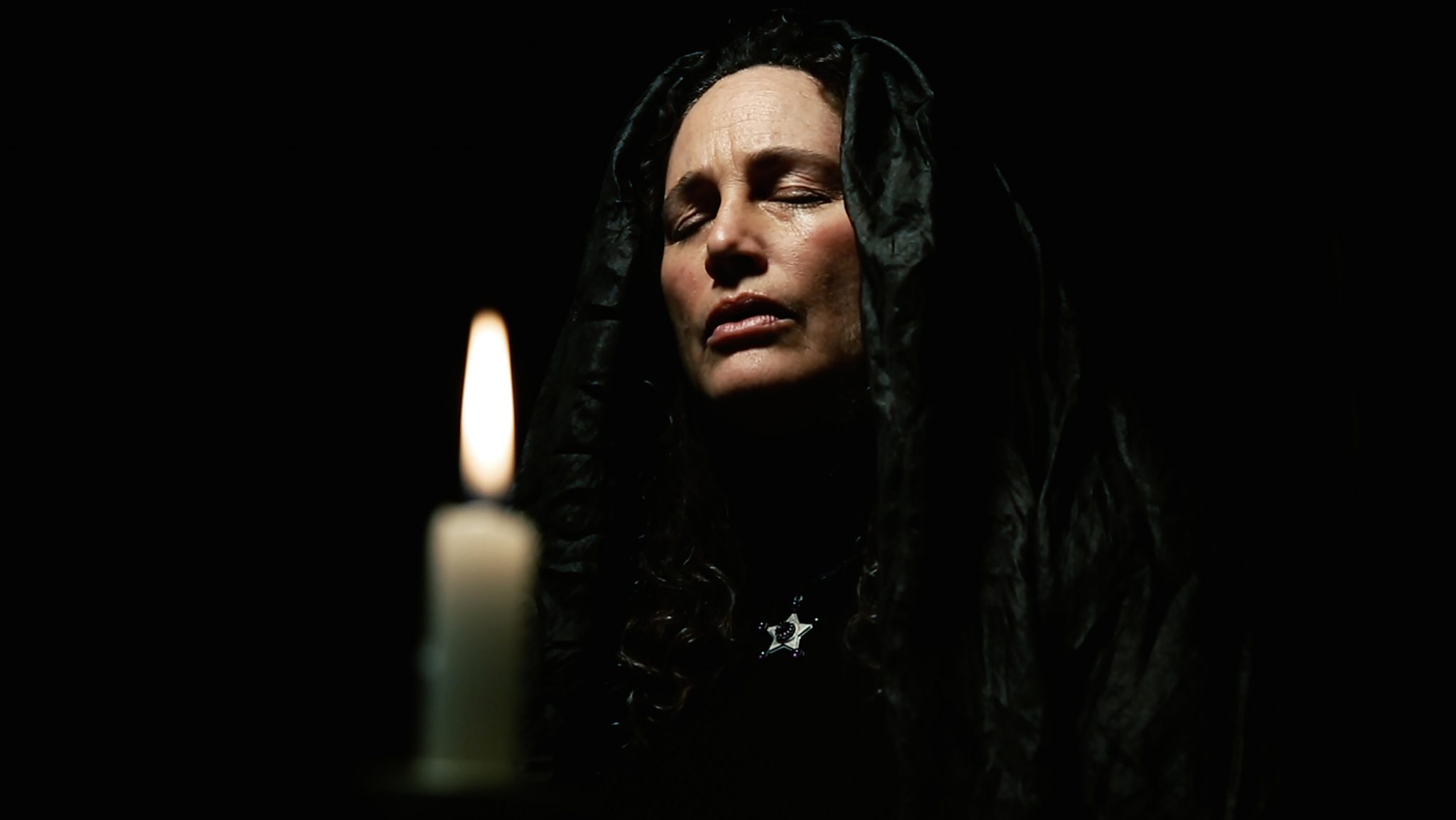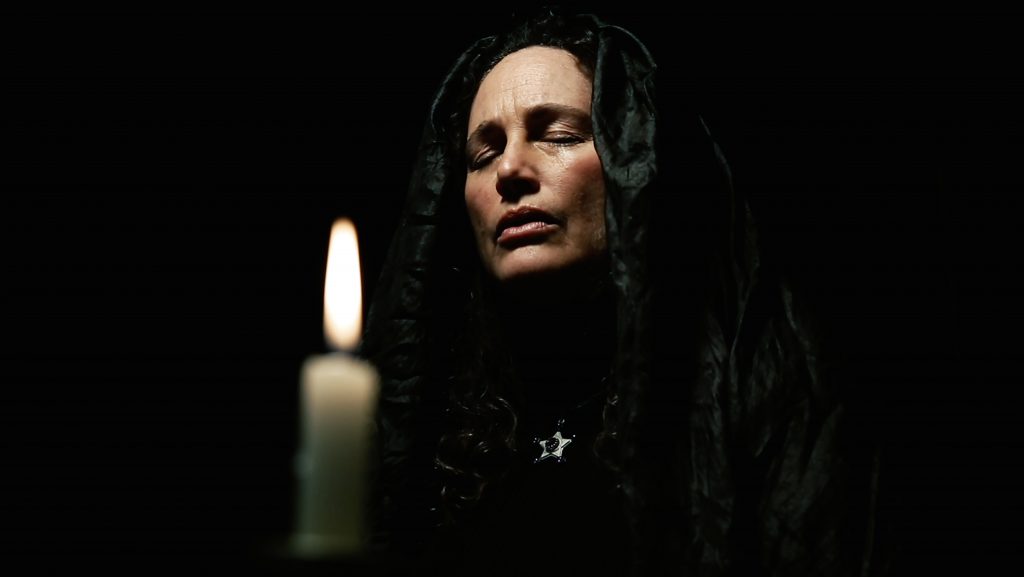 The Plot:
Teenage daughter Echo and mother Ivy have a closer-than-close relationship. It seems like in the small town in this isolated wilderness, they have bonded tightly together.
However, Echo is murdered by loner and recluse, Kurt, after a sledding accident gone awry.
Kurt attempts to hide the body, but cannot escape the ghost of Echo and the suspicion of Ivy. As Ivy grows closer to Kurt and the secrets he hides, the line of sanity begins to blur…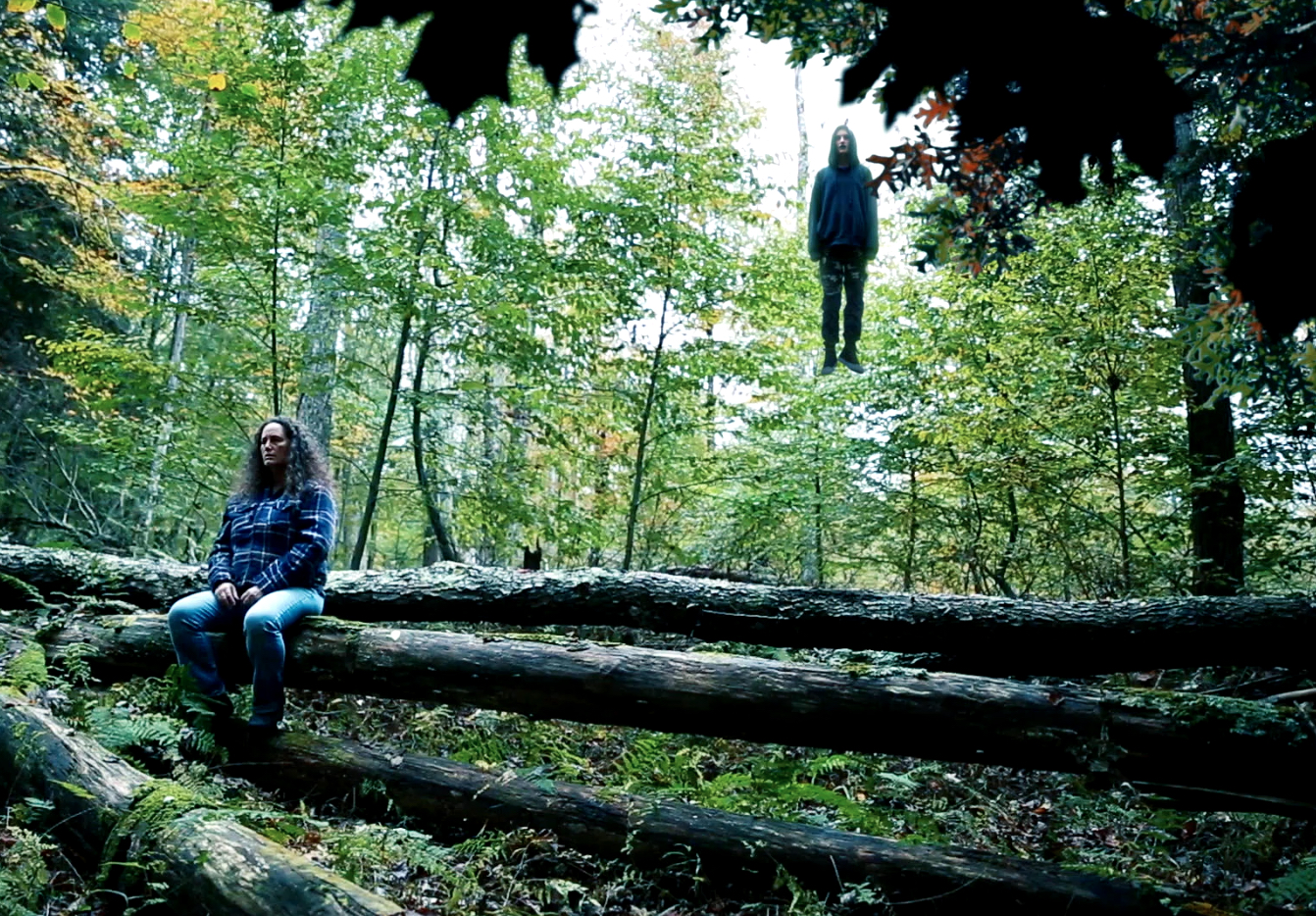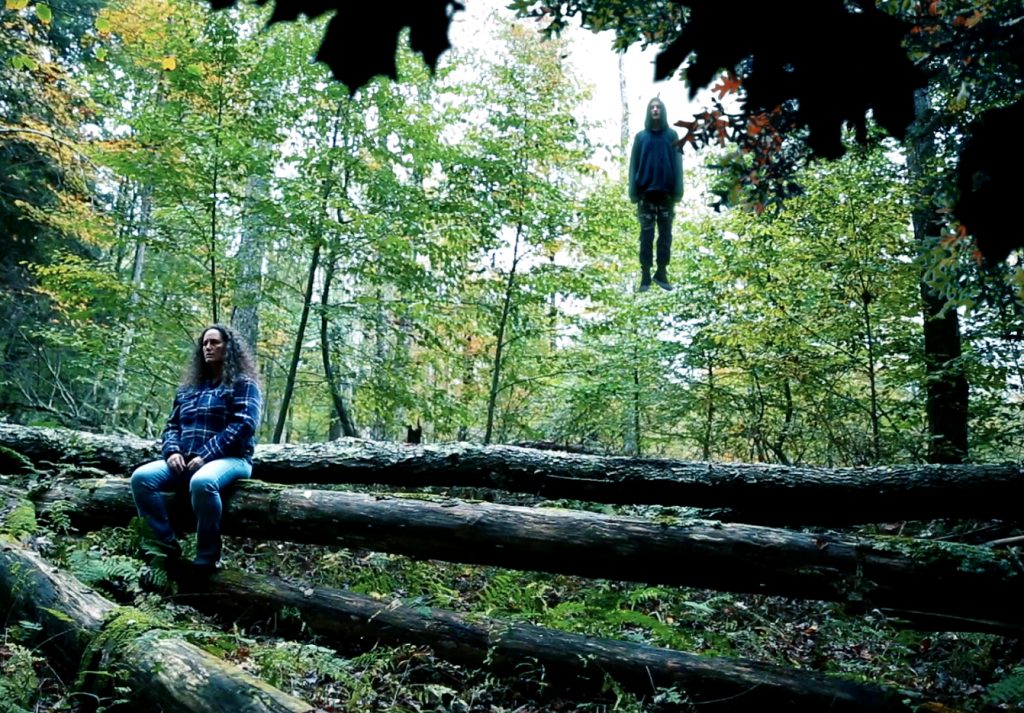 Thoughts:
Okay, I'm going to say this straight-up so we can move past it. Stiff, awkward acting. For a family (like real-honest family) who made this movie, it seems so bland and muted with their acting. I get the "art-house" feel they were going for (and, in some ways, succeed in), but it falls like damp corrugated cardboard in some really emotional scenes.
In fact, the flat affect was sometimes so pronounced, I laughed during times I think were meant to be higher tension scenes (SEE: when Echo's ghost first shows up and says, "'Sup…").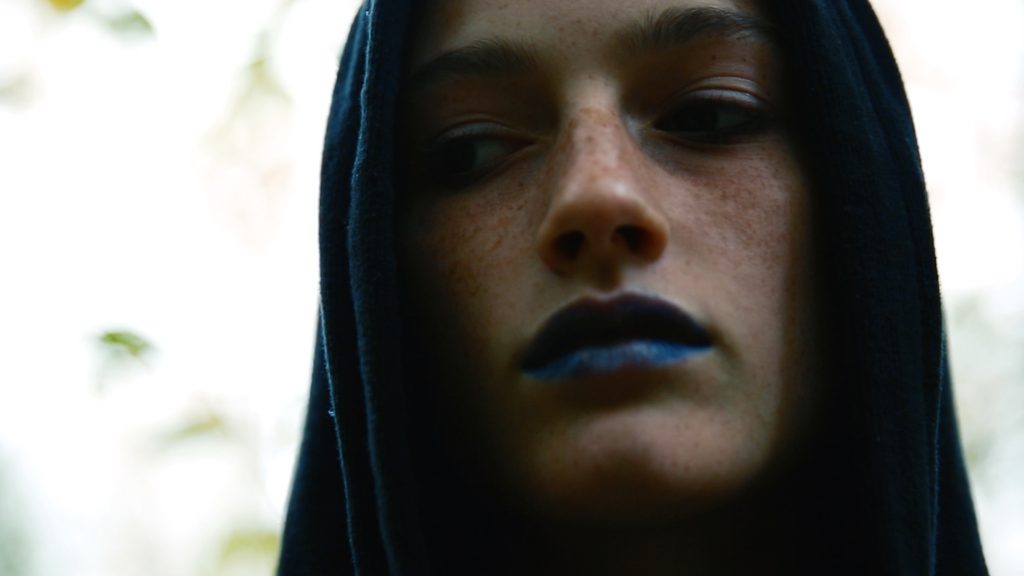 However, alien-Saltine-cracker-acting aside…there are really fantastic moments, both visually and writing-wise. The build up is a slow-burn, but so visually engaging and fun to watch, it's a genuine treat. The movie asks to be viewed with a deeper sincerity than your average indie. With the budget being low, they did some really interesting shots and transitions, especially as the story became more surreal and cerebral.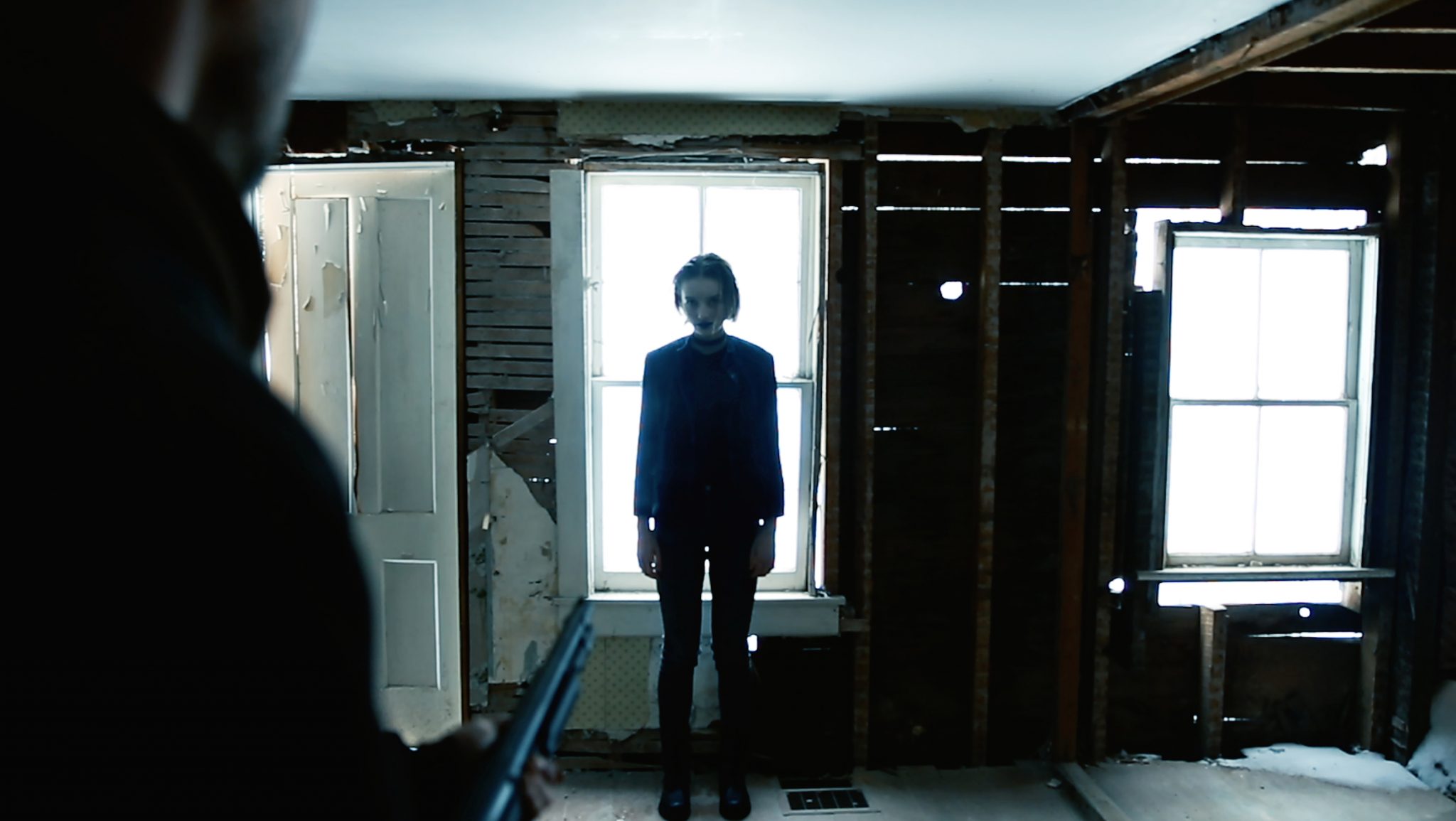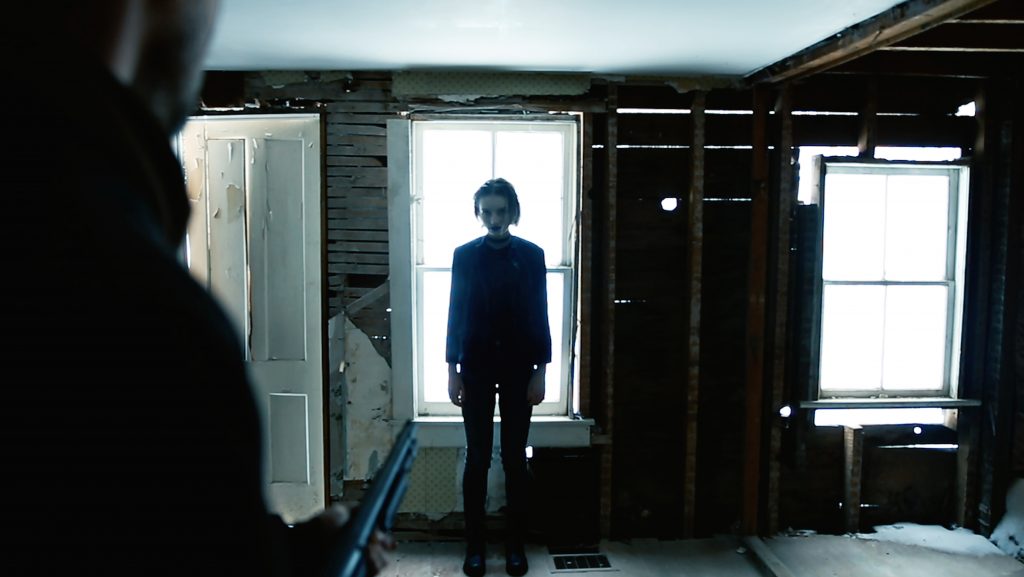 Some might find the soundtrack lacking, but I found the natural sounds instead of music a pure aesthetic delight that grounded me more to the setting surrounding these characters and the role that isolation played within the story. Most of the score was diegetic, so it brought you closer into the story, and was very simplistic, rustic, and raw. It matched the austere scenes of Northern winters and as the seasons blurred into themselves, muted by the pain of a mother losing her daughter and maybe her sanity (along with Kurt).
Also, because I'm a stickler for this, the effects were really good. I was surprised at how naturally they flowed. I'm a huge //ahem// advocate, let's say, for practical effects, but these CG effects (mixed with practical and clever edits) were really fluid within the scenes. Honestly better than some bigger budget movies in the theater, so terrific job and kudos. 
I'm not going to spoil the end. I wasn't a super fan of the very, very end choice, but I appreciated the journey and where we ended up.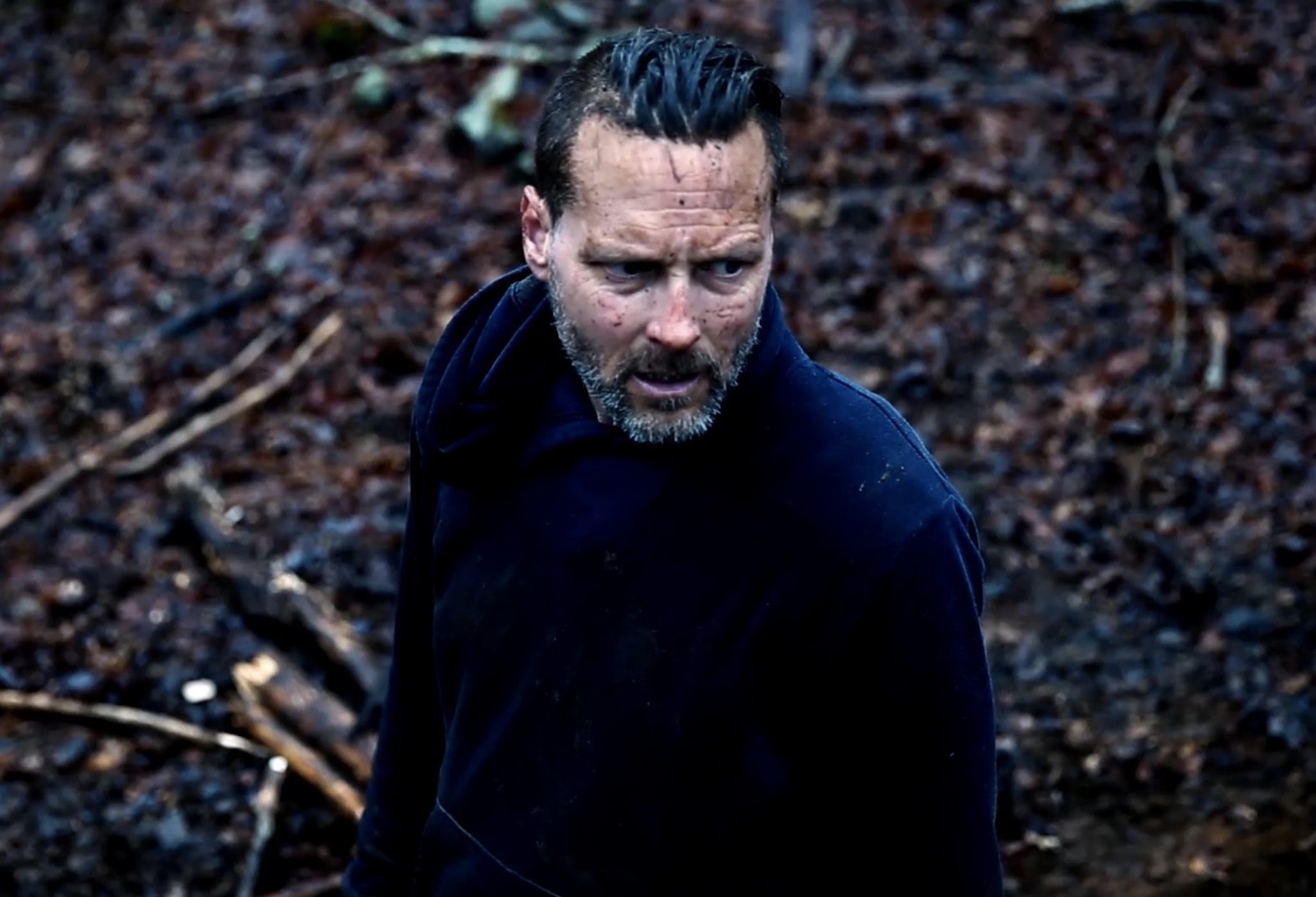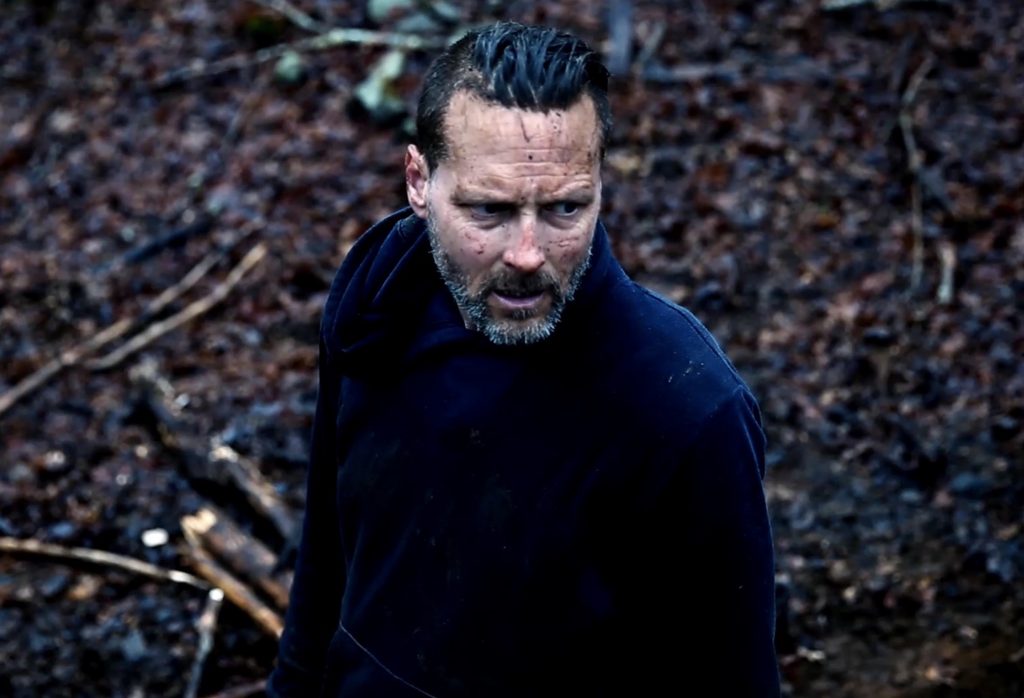 Brain Roll Juice:
There's a lot of symbolism here. Tarot cards. Coldness. Isolation. Sleds…
But let's just talk about teenager girls, or more aptly, teenage ghosts. Zelda Adams plays Echo, the Girl Who Sleds at Midnight, and subsequently becomes a ghost. But not any ghost, a teenage ghost.
There were times I probably wasn't meant to laugh at her complete nonchalance and angsty detachment, but I did…and maybe that's not a bad thing.
It's a refreshing, different take from your normal haunting. She isn't some mid-century waif that died from tuberculosis or a broken-heart when her fiance didn't come back from The War (pick one). While she's still vengeful, she's a modern teenage hipster – annoying her killer with her hipster music, scoffing at his inadequacies, and blandly there to torment him into madness. 
She has nowhere else to go and just like a teenager on a court-appointed weekend with her estranged father, she will make him feel every uncomfortable second between them one-hundred-fold. She will make damn sure he knows she isn't happy with this at all.
Maybe it's because he really is her dad in real life, but the chemistry works so well in this movie. That ambivalent resentment and biting apathy Adams instills in this ghost is not one like the creepy, hell-bent Sadako, but a numbly sarcastic ghoul, belittling her killer's every action and reaction, kicking him when he's down and keeping him there.
And…it's sometimes really funny.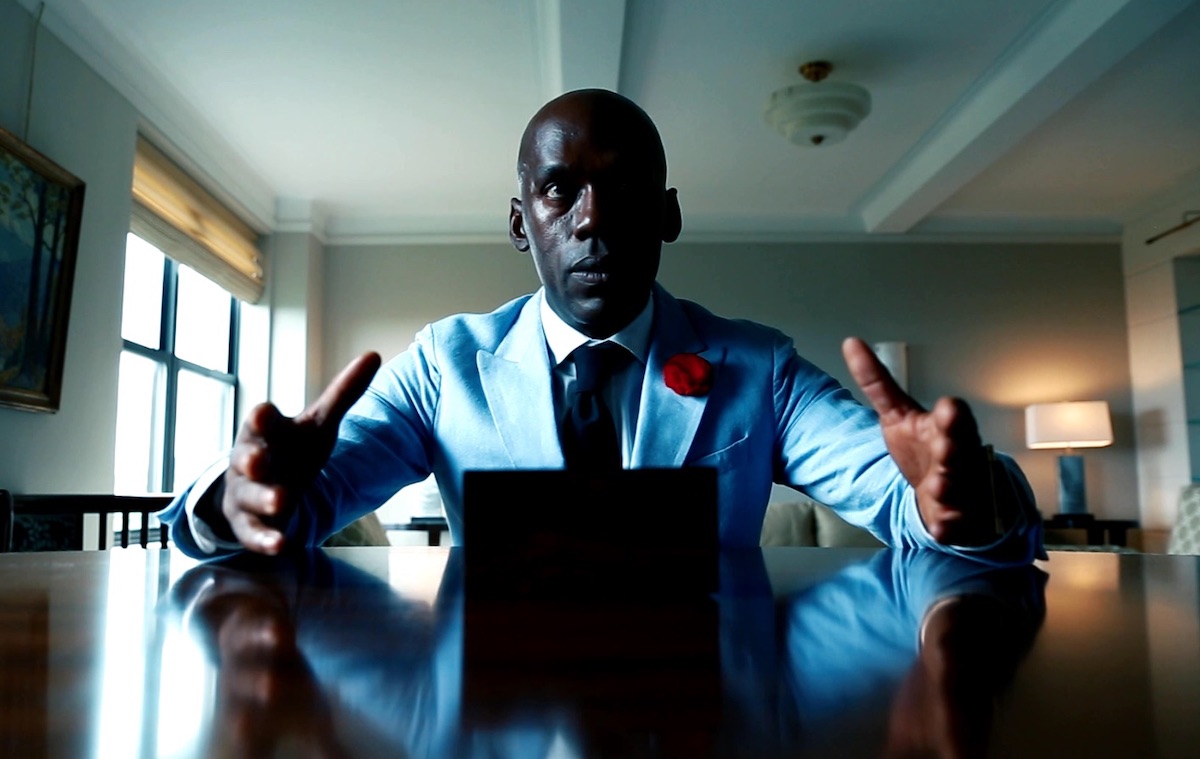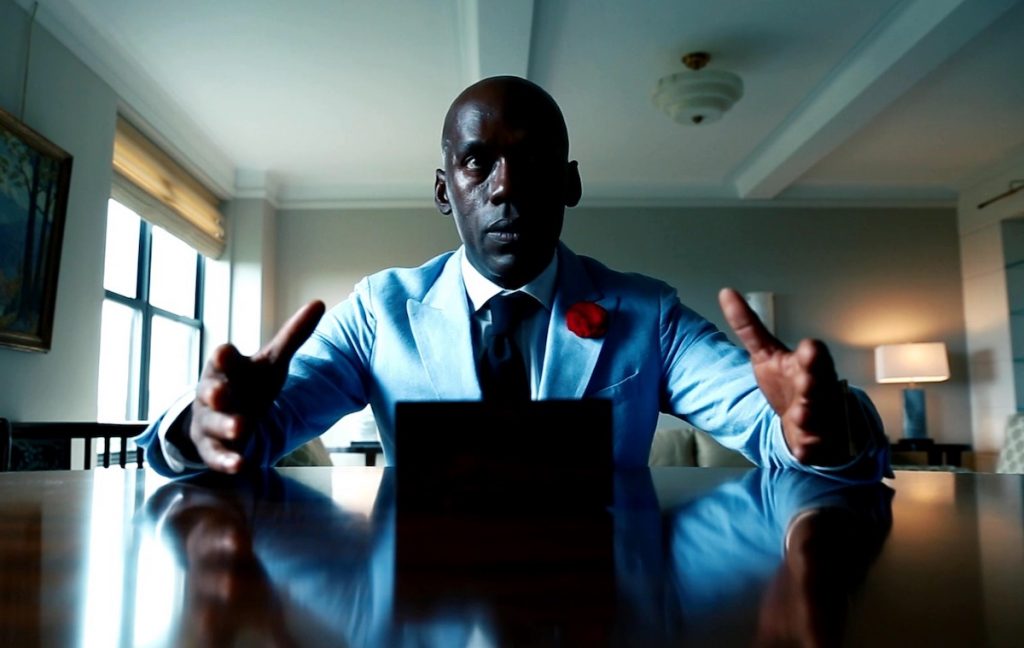 Bottomline:
An indie, sometimes surreal, film that makes a few refreshing choices. Not for a bad movie night with friends, but a much better date movie than Roller Gator. If you want something a little deeper, then you might dig this movie.
(3.5 / 5)
Once again, check out more Arrow Video information at https://conta.cc/3kVxOw1. Free trials, check it out, a lot of fun movies on there for horror and other genres.
Horror Noire, a Film Review
Horror Noire is a horror collection that includes "Daddy," "The Lake," "Brand of Evil," "Bride Before You," "Fugue State," and "Sundown."
Horror Noire is a horror collection brought by the combined efforts of AMC+ and Shudder. The collection includes "Daddy," "The Lake," "Brand of Evil," "Bride Before You," "Fugue State," and "Sundown." Horror Noire boasts Black directors and screenwriters, providing six unique stories.
As this collection explores six stories, I will skip the usual synopsis to assess the genres and ideas explored, albeit limited as needed. Expect to find supernatural horror, creature features, and psychological thrillers. Many short films deal with these genres while exploring Black issues, but this isn't universal for the collection.
The directors and writers include Zandashé Brown, Robin Givens, Rob Greenlea, Kimani Ray Smith, Steven Barnes, Ezra Clayton Daniels, Tananarive Due, Shernold Edwards, Victor LaValle, and Al Letson.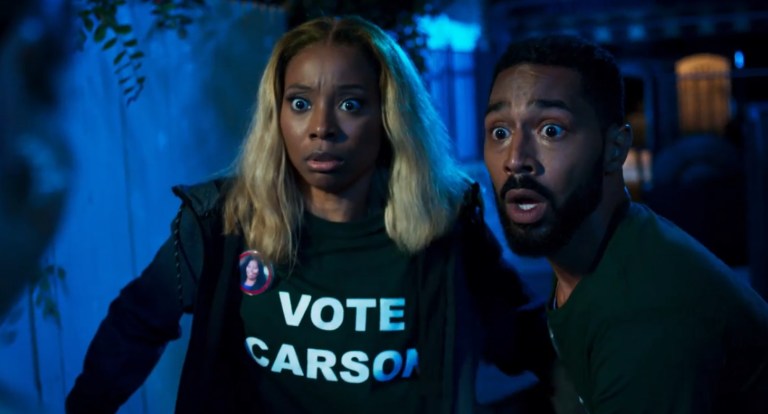 What I Like
Each story remains unique, holding different strengths and weaknesses that highlight drastically different perspectives. Collections like VHS hold a similar premise to create their collection, but Horror Noire gives more creative freedom to its talent to be independent.
My personal favorite short film is Zandashé Brown's "Bride Before You." This period piece unravels a fable set in the Reconstruction Era. The entry feels Fabulistic in approach, which happens to be my preferred niche.
However, the best example of horror goes to Robin Givens' "Daddy," providing an existential horror tied directly to the characters involved.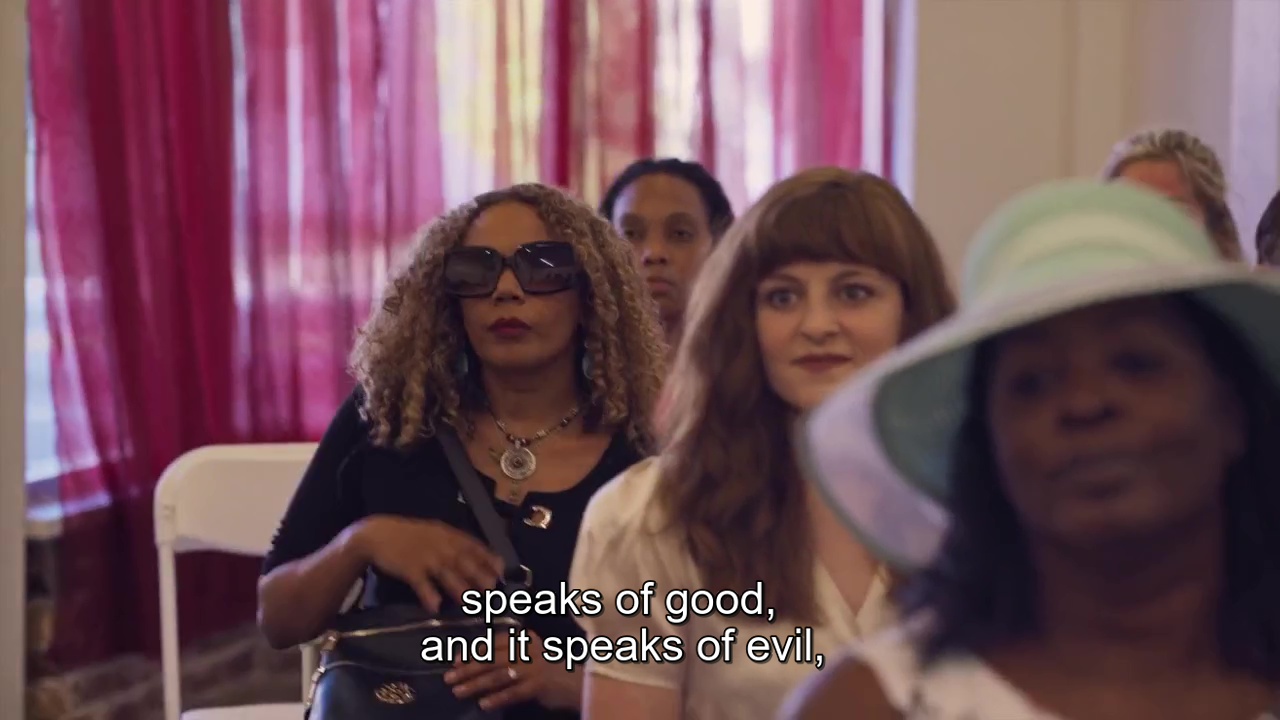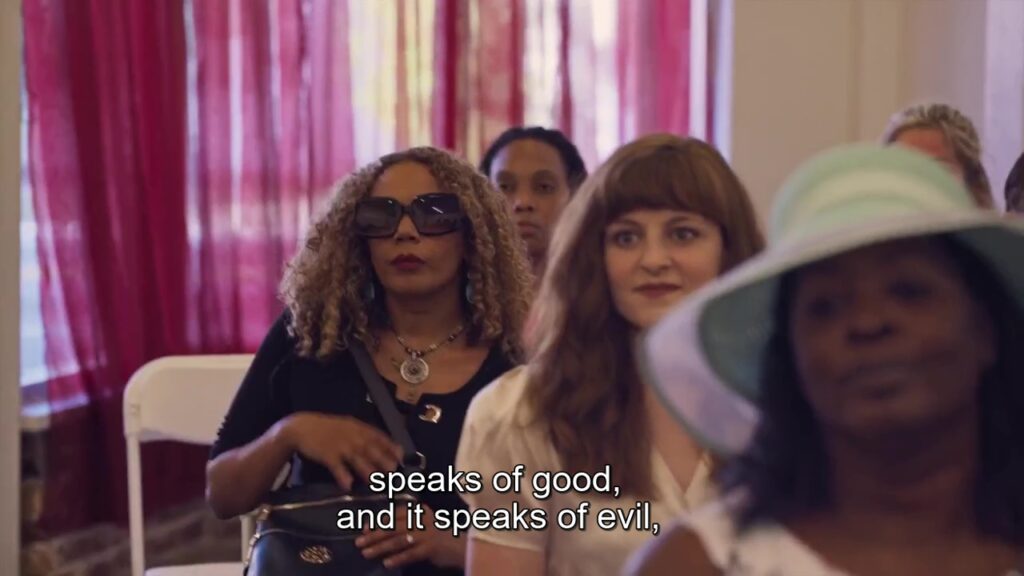 What I Dislike
As mentioned, all have a particular style and idea. The downside of this approach always remains to keep the viewer interested long enough to find their favorite. If you find several underwhelming choices, this becomes a chore. But I imagine that is rare as the variety makes the options refreshing.
Personally, "Brand of Evil" had an interesting premise, but the execution fell short. On paper, it might have sounded like my favorite, which makes the lackluster execution a bigger letdown.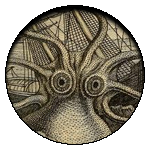 Final Thoughts
Horror Noire gives power and control to Black creators, providing a formula for a unique collection against others in the space. While the various subjects and approaches mean you aren't likely to love them all, there should be a short film for everyone.

(3.5 / 5)
Episode six of Netflix's Dahmer was not, honestly about our title character. Instead, it was about one of his victims, a man named Tony. We've actually seen Tony a few times during this series. We just didn't know it was him.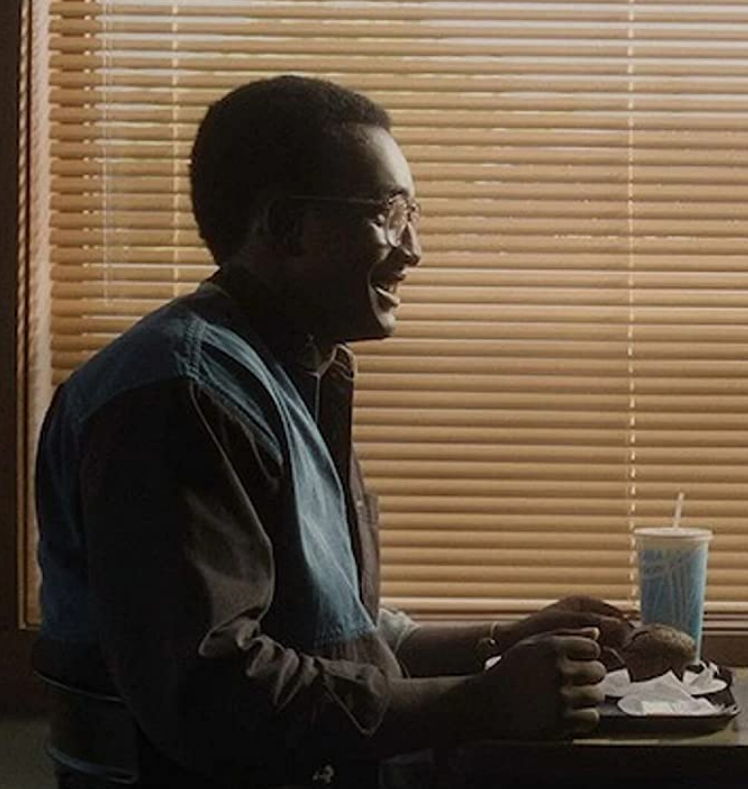 And, well, he wasn't exactly alive the first time we saw him.
Tony was born into a supportive, loving family. This is good because soon after he was born a viral infection took his hearing. He is black, deaf, and gay in the early 90's.
Tony has a dream of becoming a model. And he certainly has the looks for it. He is beautiful, body and soul. He has lots of opportunities for romance, but it's not what he's looking for. He wants a real relationship.
Eventually Tony moves to Madison, trying to pursue his dream. He gets a job and starts getting modeling work.
Then, he meets Jeff Dahmer at a bar.
At first, we can almost believe that it's going to be alright. Jeff seems happy. He's taking care of himself. He's not drinking as much. He even has his dad and stepmom over for dinner. It seems like his life is getting on track. Even better, he's treating Tony right.
Then, of course, things go bad.
One thing that has always bothered me as a true crime fan is that we know so much about the killers, but not as much about the victims. Not so much if we don't know who the killer is, of course. But the names that are part of our pop culture are those of the killers. Dahmer, Manson, Jones, Bundy, Holms. The names we don't know are Roberta Parks, Beth LaBiancas, Leno LaBiancas, and Tony Hughes. And clearly, we should know them.
If Tony Hughes was half the shining, positive person that the show Dahmer made him out to be, I'm so sad that he isn't with us anymore. We need so many more people like him. And many of Dahmer's victims were likely just like him. After all, he was attracted to them for a reason.
This was a significant episode, and I understand why it's the highest-rated episode of the series. I finished it with a heavy heart, saddened by the loss of a man who should still be with us today. 

(5 / 5)
Mandrake, a Film Review
Mandrake is a 2022 supernatural horror directed by Lynne Davison and written by Matt Harvey, starring Deirdre Mullins and Derbhle Crotty.
Mandrake is a 2022 supernatural horror directed by Lynne Davison and written by Matt Harvey. This film boasts a cast that includes Deirdre Mullins, Derbhle Crotty, and Paul Kennedy. It is currently available for subscribers in DirectTV, Shudder, Amazon Prime, or AMC+.
Cathy Madden (Deirdre Mullins) is a probation officer tasked with the most vilified case in her town, Mary Laidlaw (Derbhle Crotty). When a child goes missing, all eyes turn to the infamous Bloody Mary. Cathy, always believing in the best of people, tries to protect Mary. But evidence begins to mount, and Cathy finds herself in increasing danger.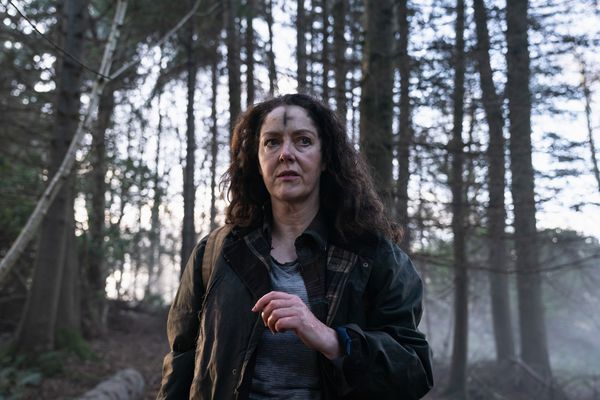 What I Like
Deirdre Mullins and Derbhle Crotty add weight to the film in their performances. Cathy proves resilient against the challenges she faces, while Mary can make any actions intimidating.
To not spoil anything, the ending is bittersweet in the best of ways, showing Cathy grow and mend relationships.
The atmosphere around Mary Laidlaw brings about the intimidation that earns the nickname Bloody Mary. It becomes easier to see why a town would fear this woman as we find her motives sinister.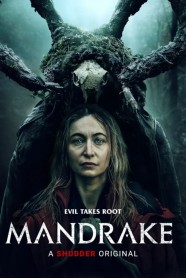 What I Dislike
While there may be external magical elements, I found people obeyed Mary Laidlaw a little too easily for a vilified woman. There wasn't enough for me to be convinced she intimidated them to action or magically charmed them. Or perhaps the performances felt underwhelmingly passive?
There was an irritating moment where a stalker helped save the day. The assistance is minor, but it still irritates me.
The daytime scenes of the film are bland. Perhaps it's intentional, but the night scenes are stunning, making the contrast greater. While this film focuses on its night scenes, I couldn't understand why it looked so bland, and sometimes poor quality, in the day.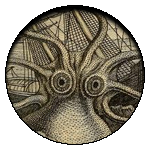 Final Thoughts
Mandrake can be a frightful enjoyment, especially when set at night where the details work. However, many elements left me wanting more or better. If you're looking for a witchy tale, I'd say there are better options, but Mandrake can keep you entertained.

(2.5 / 5)