Sunless Sea is a 2015 survival horror that prioritizes exploration in a seafaring roguelite game. Developed by Failbetter Games, Sunless Sea boasts a style that combines gothic and Lovecraftian aesthetics with a level of dark humor and caricature to add originality to the concoction.
Explore an unforgiving and ever-changing sea as a captain of your ship. Make no illusions about your survival as beasts, pirates, and madness seek to claim you. Pick from several backgrounds and ambitions and make your mark across the sea.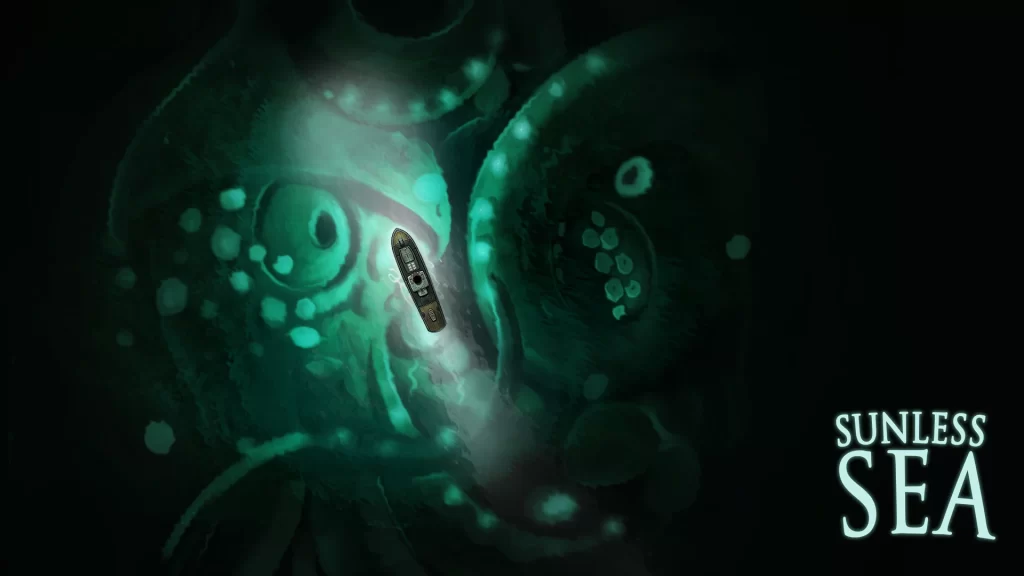 What I Like
Despite a small open-world, Sunless Sea projects a vastness with its antagonistic environment pigeonholing the player until they understand successful strategies. Taking notes from Lovecraft, Sunless Sea is an indifferent word with powers beyond your control.
Permadeath is a feature with a Legacy mechanic to transfer some progress from character to character. This permadeath design is an intentional design, so I recommend keeping it and rejecting the save-option mode.
The charming characters and random events add layers to this hostile world that extend beyond the difficult survivor game genre.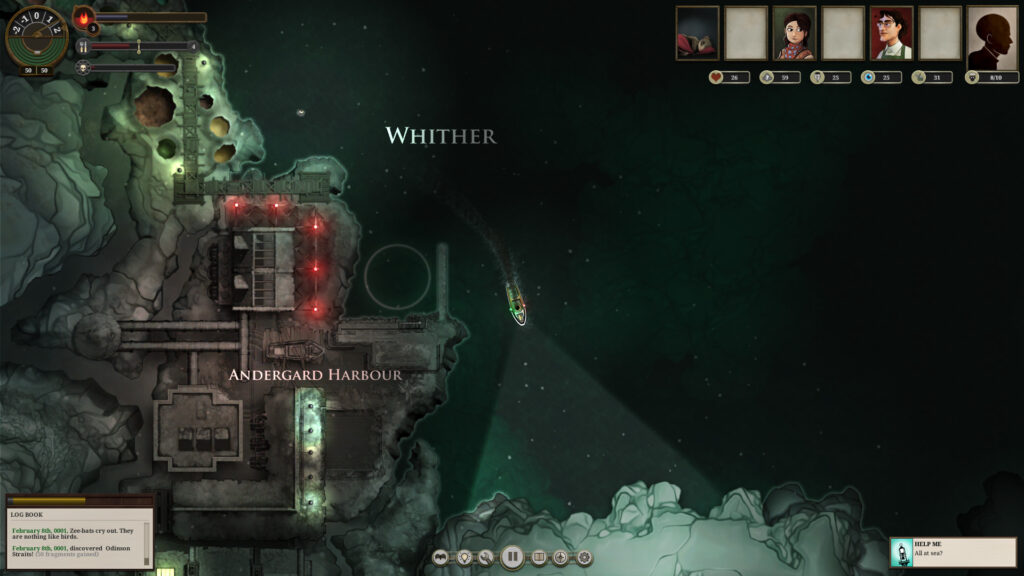 What I Dislike or Considerations
You can do everything in your power right and still run into bad luck that costs you your life. This mechanic may seem unfair, but your Legacy grows with each playthrough.
The world is small, and while branching storylines and randomization ensures no two playthroughs are exactly the same, it is poor comfort when one playthrough is nearly the same. When you constantly visit the same locations several times, the nuances become less noticeable.
In terms of horror, Sunless Sea drives more in those moments of tension as you desperately avoid sinking and your resources run low.
Final Thoughts
A roguelite survival with ship mechanics, Sunless Sea is part of a small and underrepresented market. While not a horror masterpiece, this game will constantly keep the player on edge. For those who want a quirky story in a hostile world, few can compete with Sunless Sea.

(3.5 / 5)
For more came reviews, look over our collection! HERE